Ag Heritage Park

103 South Main
Alta Vista, Kansas 66834
(785) 482-3865 or (620) 767-2715

$5 donation suggested

you may also be interested in
Brown County Agriculture Museum


Just a few of the farm tractors dating back to the 1920s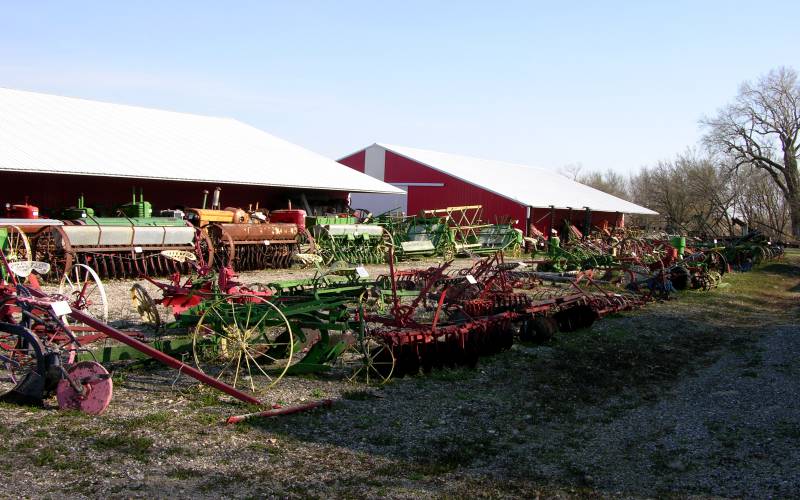 Ag Heritage Park - Alta Vista, Kansas
Although most people would call the Ag Heritage Park in Alta Vista, Kansas a museum, it is really a personal collection that went out of control. It has no fixed hours, you just call the owners and they meet you at the agriculture park. I recommend calling in advance, but if you find yourself near Alta Vista, Kansas, go ahead and call even at the last minute. They are so willing to show visitors around the Park, that they list 3 telephone numbers (including their cell phone) on the sign so that your call won't be missed.
Impressive as the enormous collection is, the real treasure of Ag Heritage Park is its founders - Everett and Hazel Zimmerman. Although only a limited number of people would find walking among agricultural implements interesting for very long, a tour conducted by Hazel Zimmerman is a delight. (I was lucky enough to tour the park in 2006, when Everett was still alive and followed along on the golf cart.)
After a lifetime of operating a dairy farm and feedlot near Alta Vista, Everett didn't start the agricultural implement collection until 1995. It took off quickly, but really grew when the collection was moved to this site in 1999. There are two huge sheds, one containing many household appliances and goods, and the grounds are filled with over 400 larger pieces of farm machinery such as threshing machines, combines, and tractors. Many of the older machines were operated by horses turning a crank - one is so large that it required 12 horses.
But that isn't all. The Zimmermans moved several buildings to the site and furnished them, including a one room school house, two room farm house and log cabin.
The Ag Heritage Park is at the south end of Main Street in Alta Vista. From Interstate I-70 travel south on Kansas Highway 177 15 miles and turn left on K-4, then right on K-180 into town.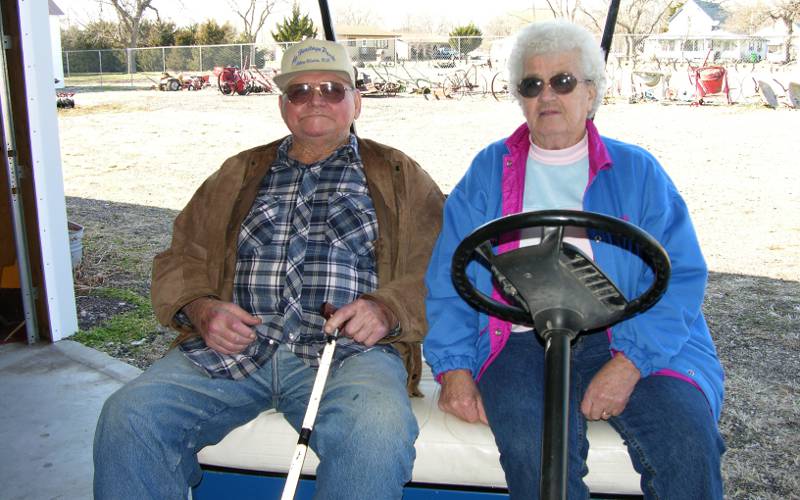 The late Everett Zimmerman and Hazel Zimmerman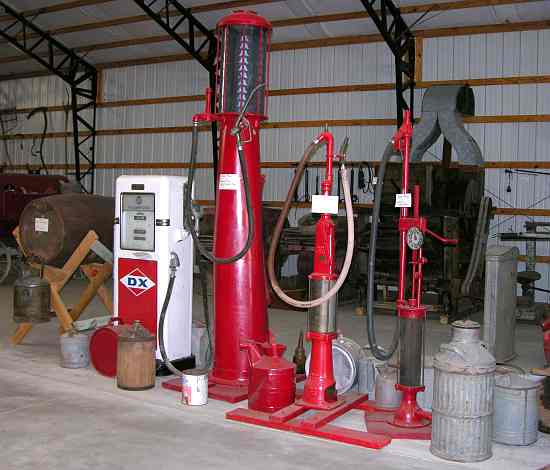 Farm gasoline pumps and cans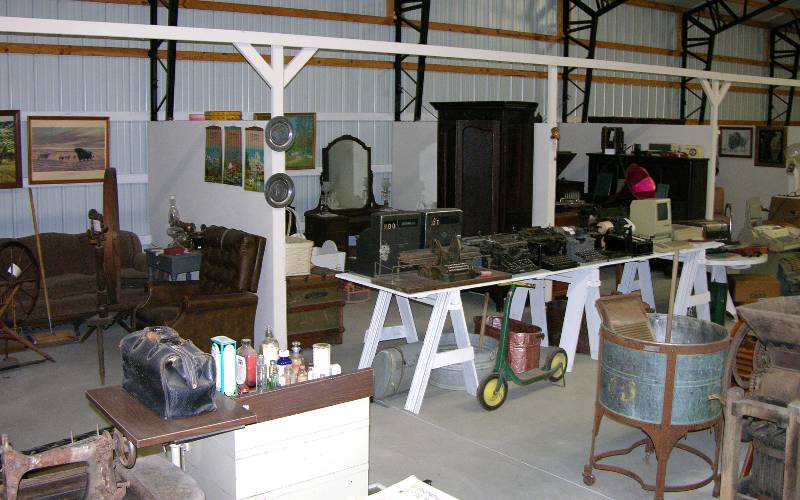 Household memorabilia from the 1800s through the 1960s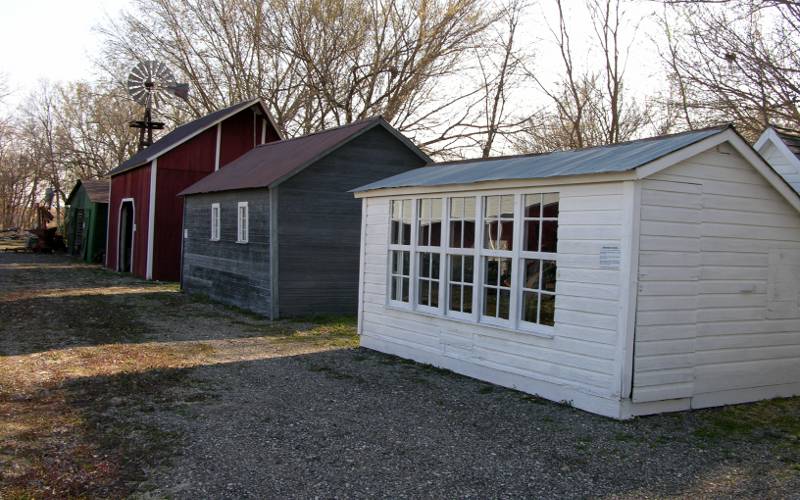 Barn, blacksmith shop and chicken house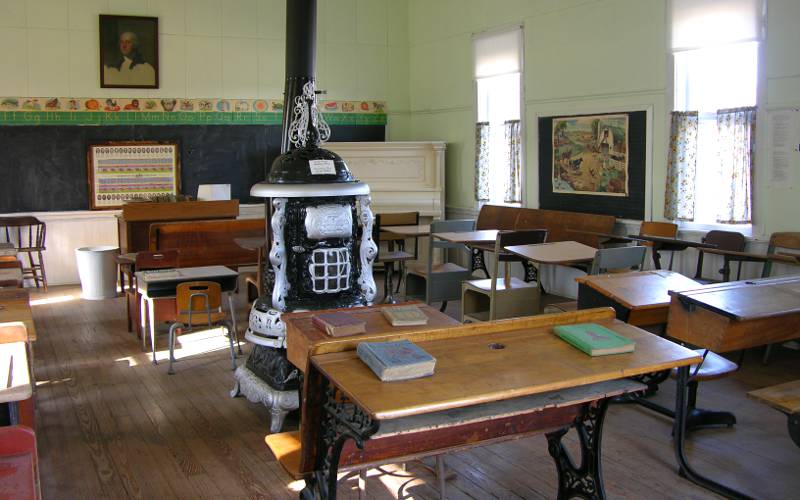 Garfield School (Distinct #6) was built in 1881 and moved 1/2 mile in 1885. It continued to operate
until 1959. The interior furnishings were recovered from other school buildings.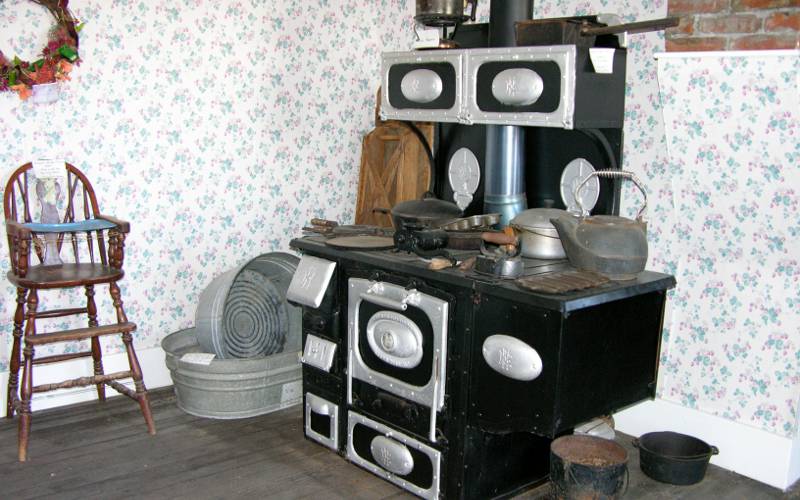 Interior of log cabin homesteaded in Wabaunsee County by Frederick Fink in 1891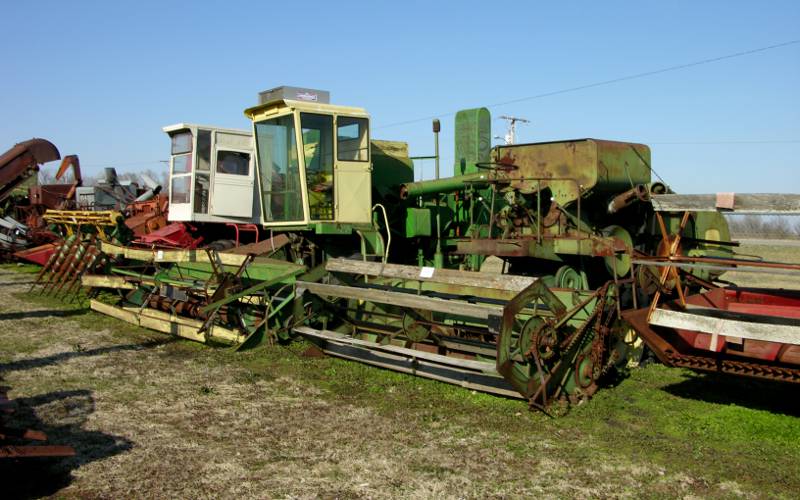 Self propelled combines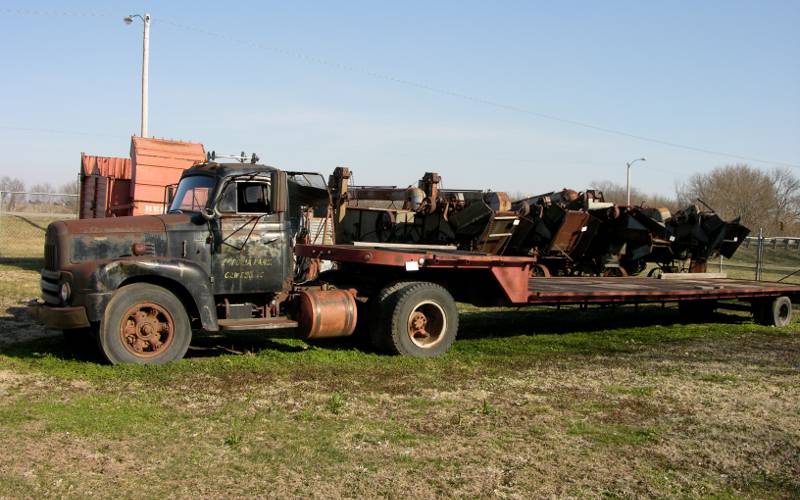 In addition to being an exhibit, this truck moved one of the buildings to the Ag Heritage Park in 1999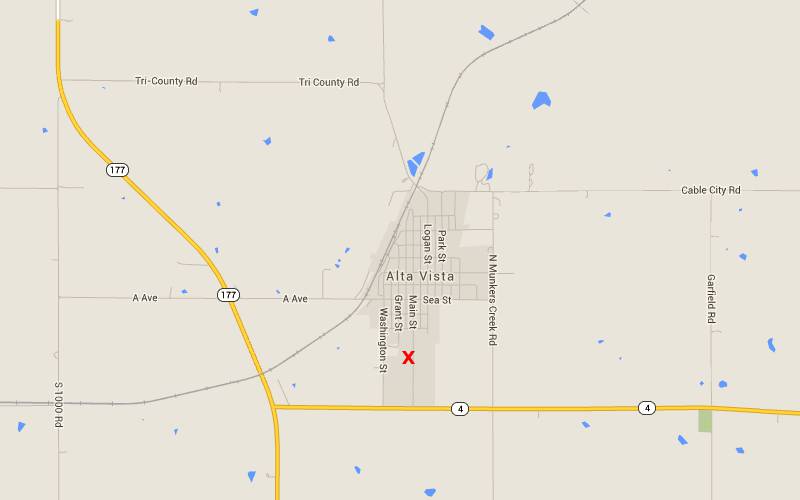 Ag Heritage Park Map
Ag Heritage Park web site
Kansas Attractions Kansas Travel & Tourism Home
copyright 2006-2018 by Keith Stokes