Mid-America
Air Museum
2000 W 2nd Street
Liberal, Kansas 67901
(620) 624-5263

Adults: $7 6-18: $3
Under 6, Veterans & Military: free

Tuesday - Saturday: 9AM-6PM Sunday: 1-5PM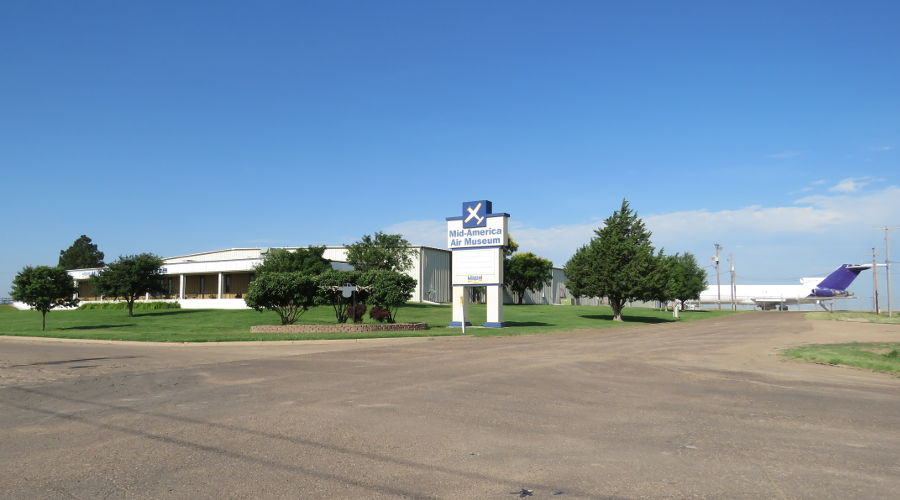 Mid-America Air Museum - Liberal, Kansas
The Mid-America Air Museum in Liberal, Kansas is one of the country's largest air museums and home to more than 100 aircraft. The museum's collection was started by the late Colonel Tom Thomas, Jr., who donated his personal collection of over 50 planes to the museum.
It is an impressive display, although the airplanes feel more crammed into the hanger than displayed. I believe that the typical visitor will find the Air Museum is good for about an hour's visit. But with more room, better organization and more historical information, the Mid-America Air Museum could be a regional travel destination.
Guided tours are available for groups of ten or more at special rates. Group tours must be booked in advance. Electric carts are available at no additional charge for those requiring mobility assistance.
Mid-America Air Museum has multi week summer educational programs for children ages 8-12. Campers learn about the history of flight, the scientific principles behind flight, perform experiments, make models, and conduct test flights. Mid-America Air Museum also has "Curiosity" Robotics Academy which has programs for grades K - 8.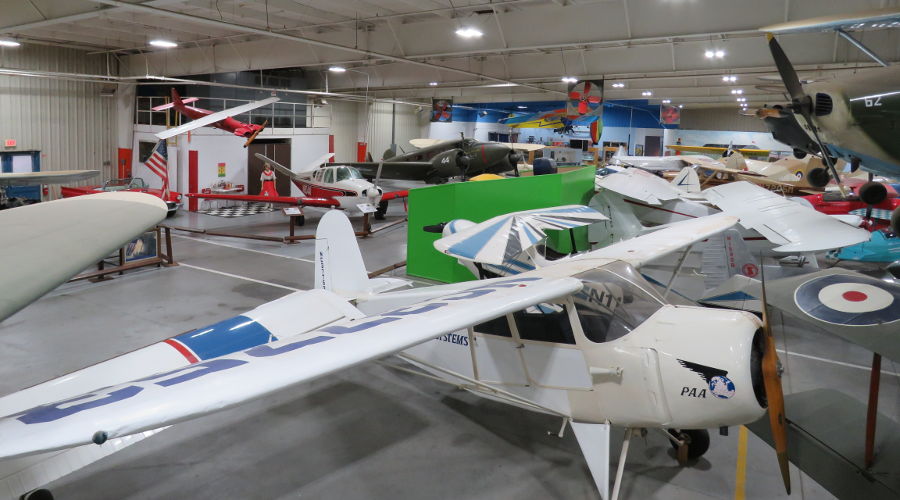 Mid-America Air Museum in Liberal, Kansas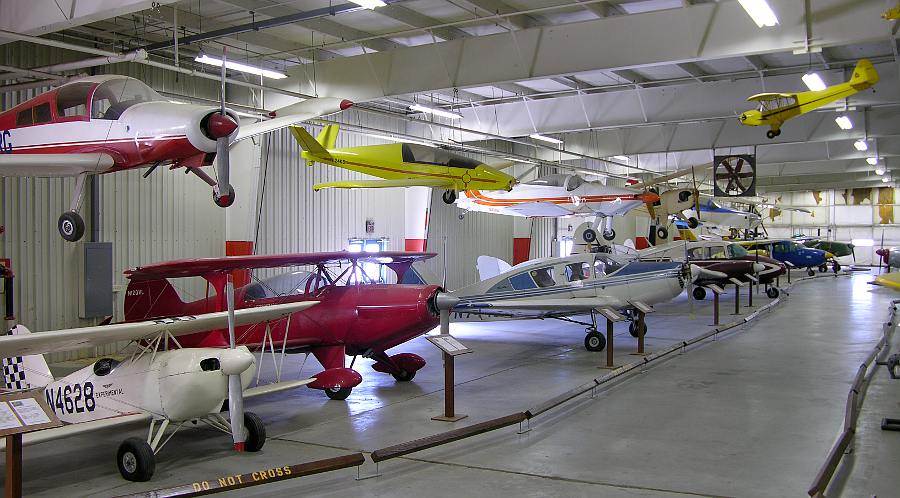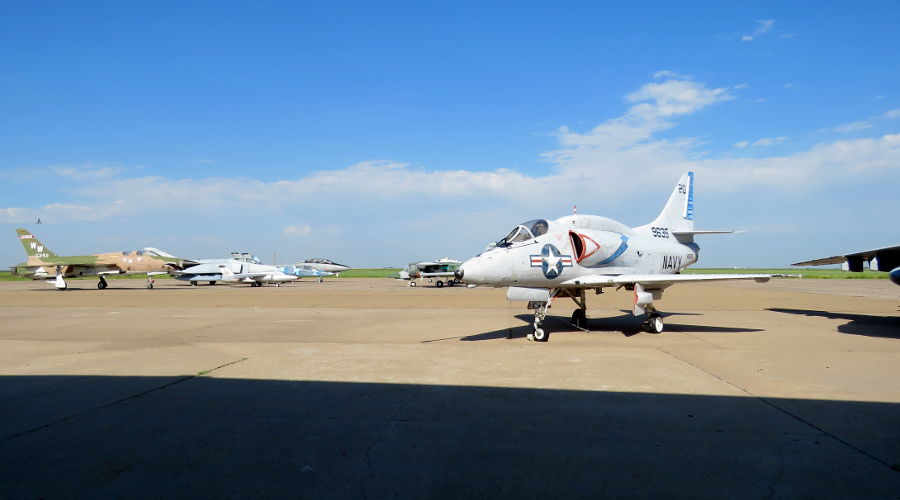 More aircraft exhibited on the tarmac behind the Mid-America Air Museum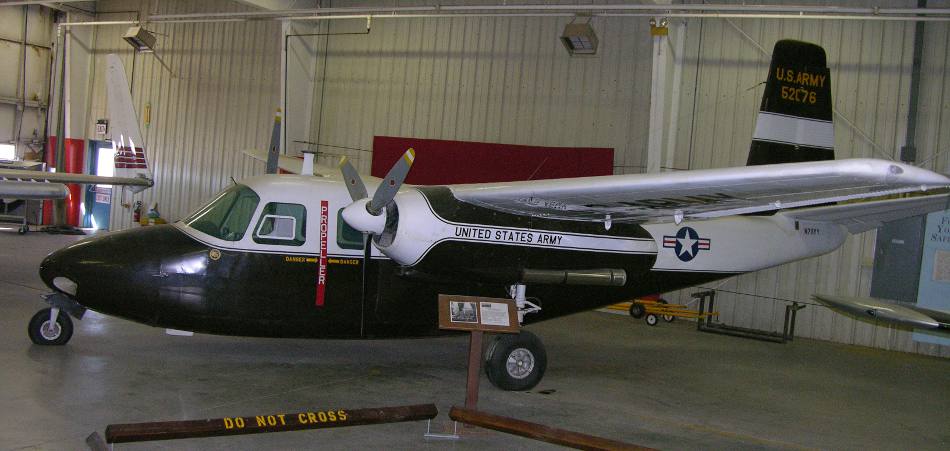 Aero Commander L-26
The smallest ever Air Force One, having been used by President Dwight D. Eisenhower from 1956-1960
for flights between the White House and his farm in Pennsylvania.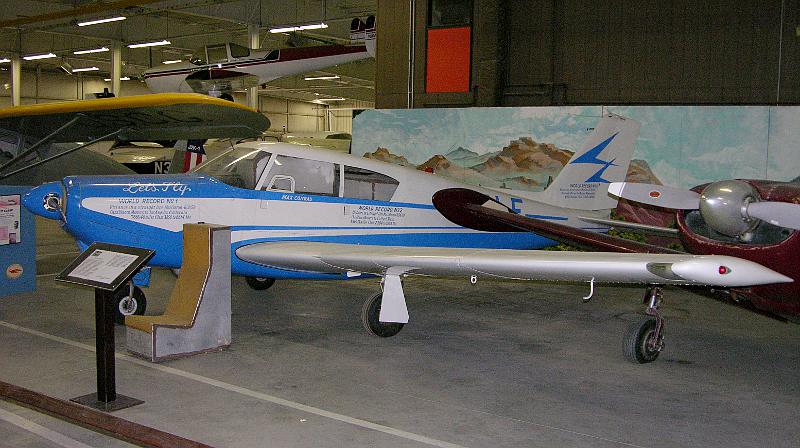 Max Conrad's Piper Comanche
This plane set several distance records for its size, including 7668 mile non-stop - Africa to Los Angeles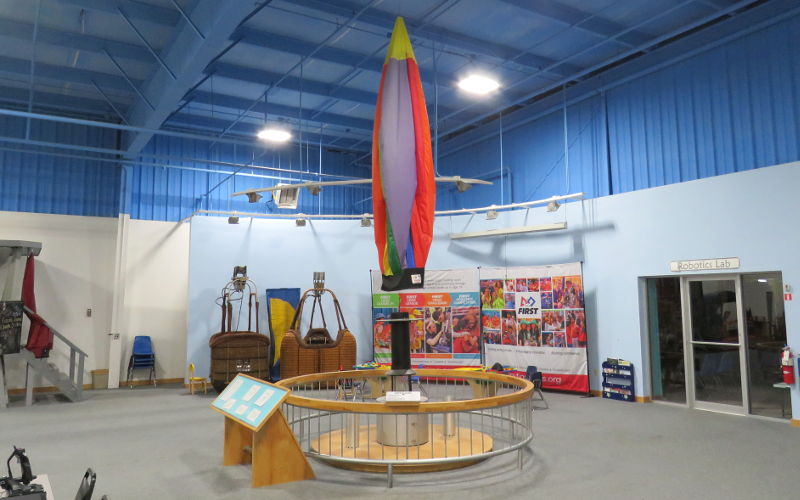 Hot air balloon exhibit and demonstration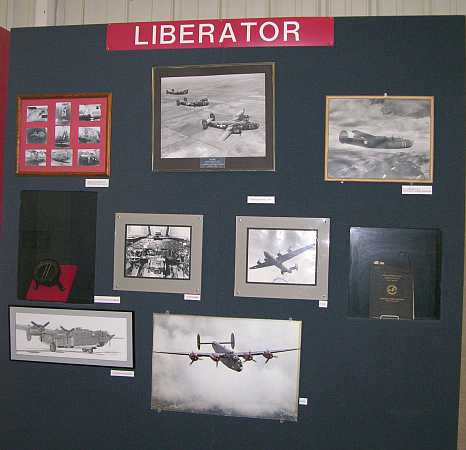 The Liberal airport was a Liberator (B-24) base in World War 2
Unfortunately there are no Liberators in the Air Museum collection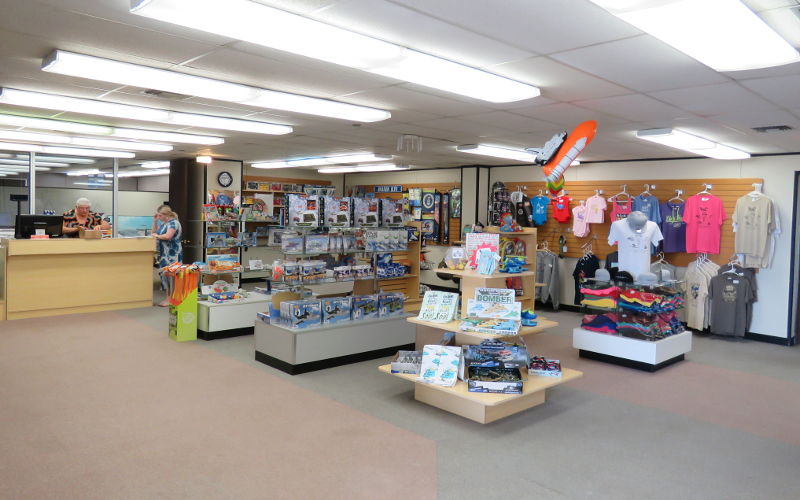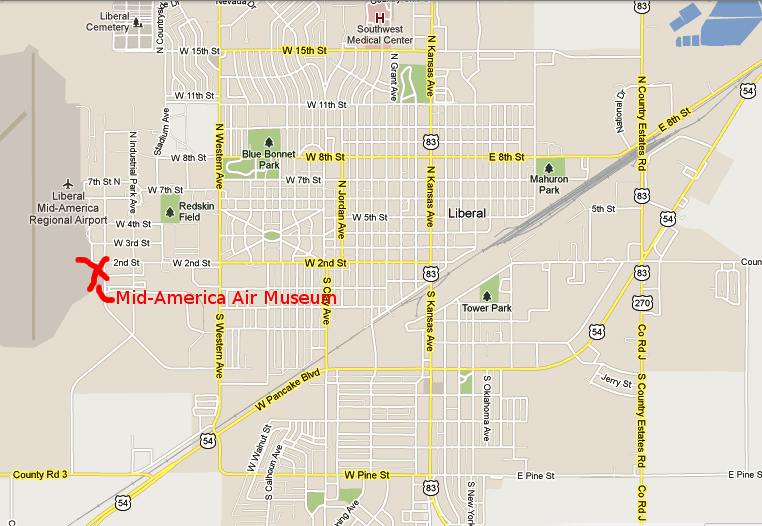 Mid-America Air Museum Map
copyright 2006-2020 by Keith Stokes