Amelia Earhart Birthplace Museum

223 North Terrace Street
Atchison, Kansas 66002
(913) 367-4217

Open for tours by appointment on
Friday & Saturday 10AM-4PM
Adults: $8 Seniors: $7 Ages 5-12: $4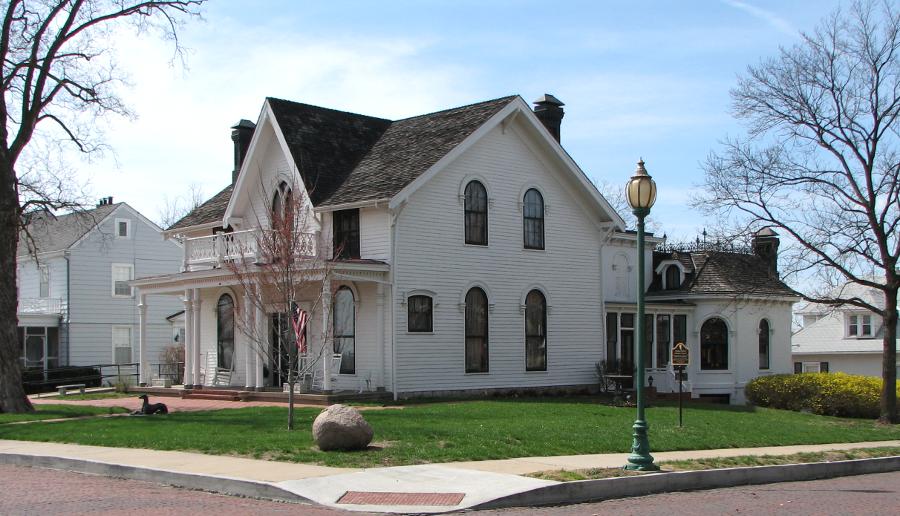 Amelia Earhart Birthplace & Museum - Atchison, Kansas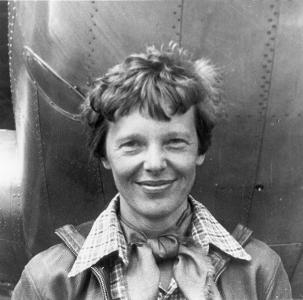 Amelia Earhart's birthplace and early childhood home is located on a bluff overlooking the Missouri, River and a bridge named in her honor. The Gothic Revival building was built by her maternal grandfather, Judge Alfred G. Otis in the early 1860s. Amelia was born in the home on July 24, 1897, and because her father's employment required travel, she and her sister spent much of their childhood with their grandparents in Atchison, Kansas.
The home was designated a National Historic Site in 1971. In 1984, the Ninety-Nines (an International Organization of Licensed Women Pilots) acquired the home. Much of the house has been restored to its condition at the time of Amelia Earhart's birth. The home has period furniture and features Earhart's personal and family memorabilia, and the former kitchen now houses a modest gift shop.
The Amelia Earhart Birthplace Museum is located in the Amelia Earhart Historical District which was listed on the National Register on February 1, 2002. The district reflects the varied architectural tastes of Atchison's early residents and and includes many architecturally significant buildings from 1860-1928.
Each July, Atchison hosts the Amelia Earhart Festival with a carnival, ice cream social, fireworks and concert. On June 29, 2008, the city will hosted the 11th annual Amelia Earhart Century Bike Ride with 34, 62, and 100 mile routes through the hilly landscape of northeast Kansas.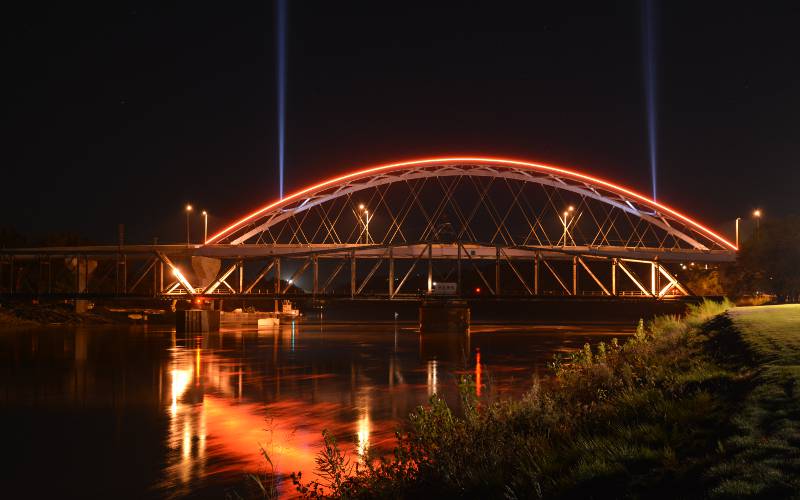 The new Amelia Earhart Memorial Bridge over the Missouri River was completed in December of 2012. The second bridge
in the foreground is the oldest railroad bridge over the Missouri River, the 1875 Atchison Railroad Bridge.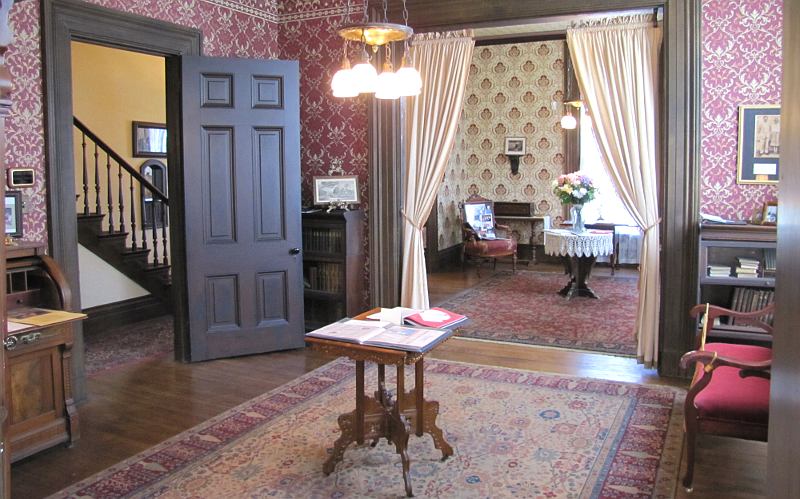 Secondary parlor & library in the foreground, front parlor at the back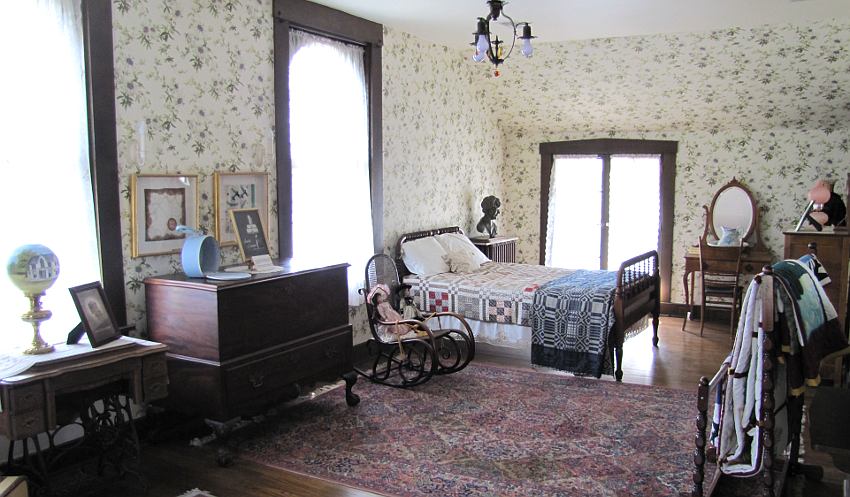 The large south bedroom was created when the wall which initially divided this area into two smaller rooms was removed in 1921
Amelia Earhart was born in the far corner on July 24, 1897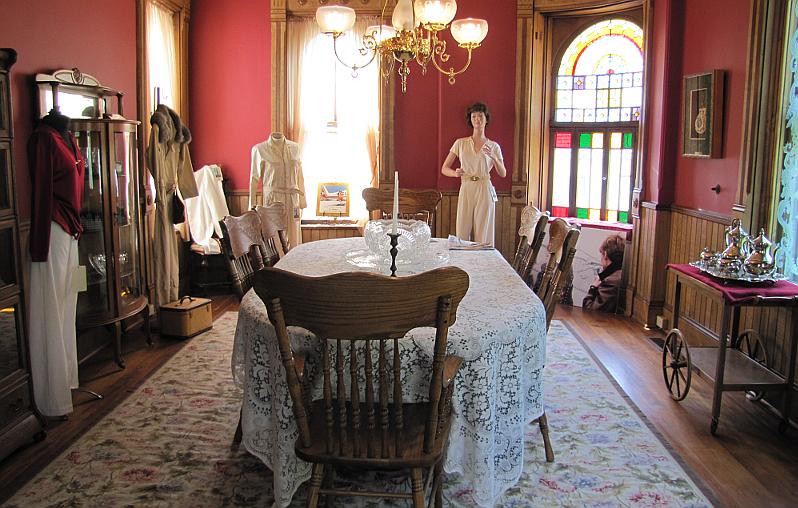 The formal dining room was completed in 1873 and restored in 2005
The clothing on display was all worn by Hilary Swank in the 2009 Movie Amelia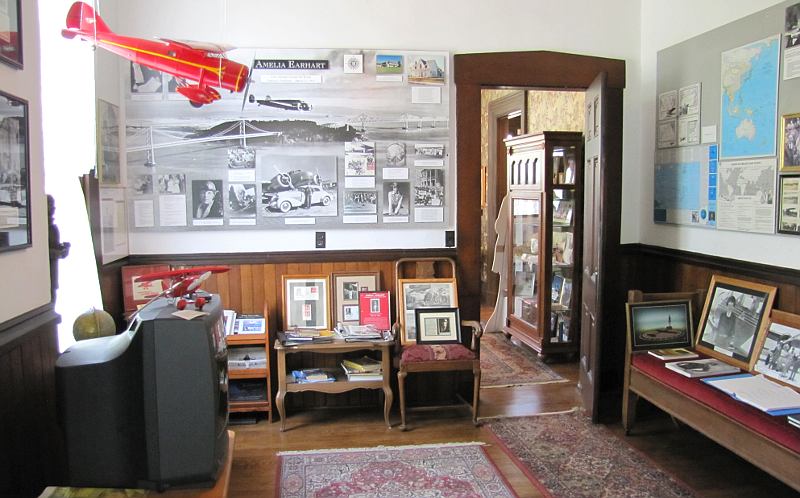 Exhibit room in the former Butler's Pantry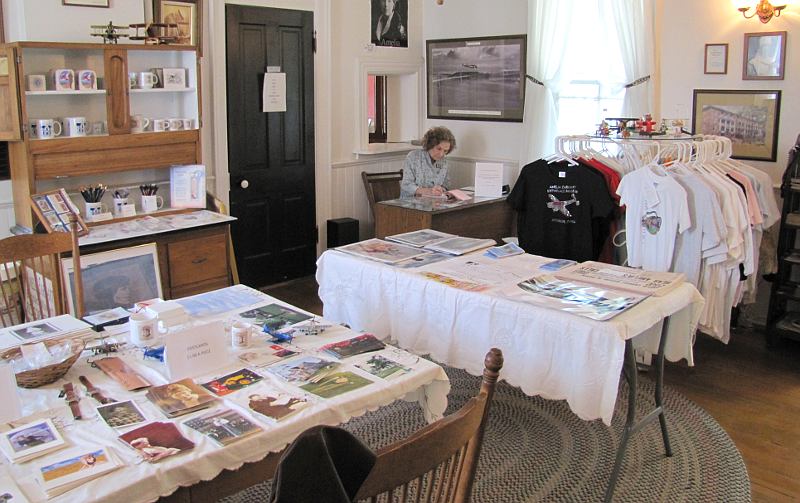 Gift shop in the kitchen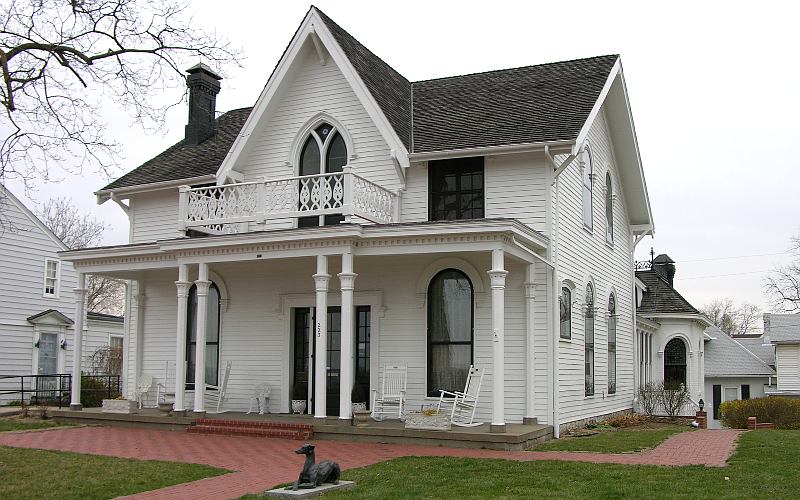 Amelia Earhart Birthplace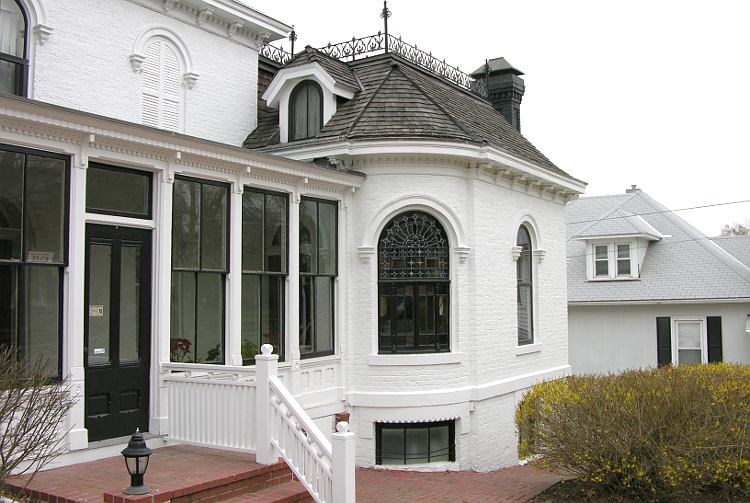 Brick Italianate addition (constructed in 1873) which now houses the dining room.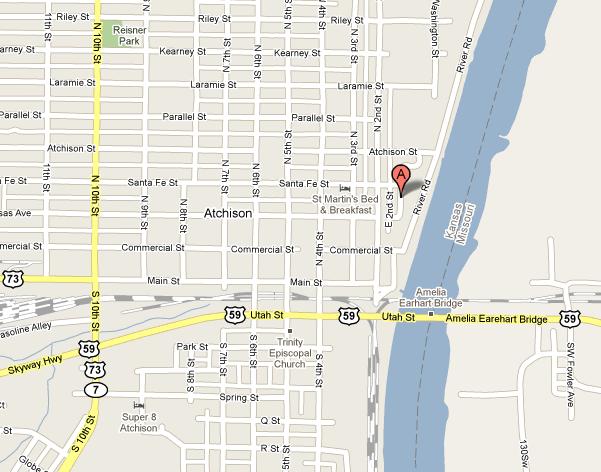 Amelia Earhart Birthplace Museum Map
Amelia Earhart Museum web site
Kansas Attractions Kansas Travel & Tourism Home
copyright 2006-2021 by Keith Stokes