Amish Cemetery

Clark County, US-160 9 miles west of
Ashland, Kansas 67831 or
2 miles east of US-283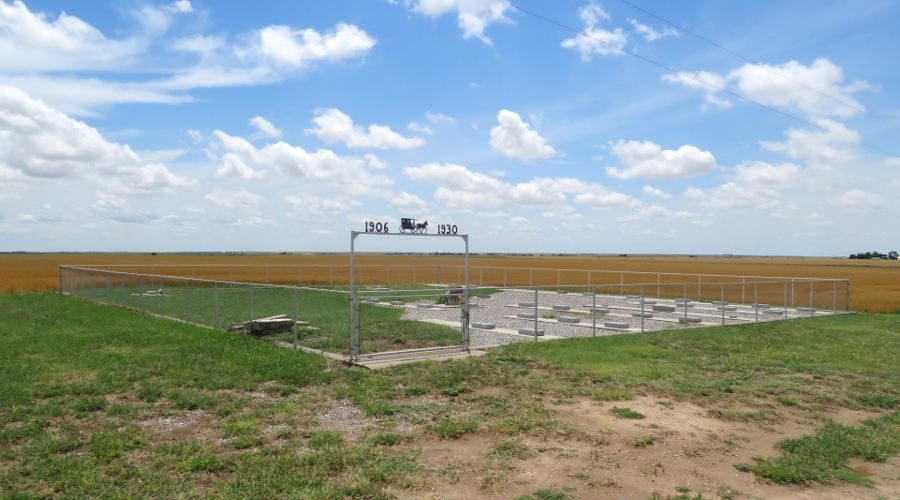 Amish Cemetery - Dodge City, Kansas
The Amish Cemetery a few miles southwest of Dodge City, Kansas is all that remains of an early 20th Century Old Order Amish Community in Ford County. There are approximately 35 burials in the cemetery, which was active from 1906 - 1930 when a number of AMish families tried to make a go of the High Plains which may not have been the climate they expected.
With the departure of the last members of the community, the cemetery was neglected and nearly lost, but in more recent years, neighbors tried to preserve the cemetery. Their work and fund raising culminated in decedents of some of these families traveling to Ford County from Iowa in 2014. At that time they poured cement slabs and placed new markers on the plots. The surviving old grave markers are piled near the entrance.
Most of the burials were infants or children, often listed with the name of their father, but not their mother. A couple are marked as "Unknown Infant God's Child." One grave is in a corner, far from the rest and oral history is that it is the grave of a woman who wan't part of the community, who died while her party was passing through.
Although other sources direct visitors to drive south on US-283 to travel to Amish Cemetery, that route includes a rather poor dirt road. We recommend traveling 1.5 miles southwest of US-400 on US-53 to the first paved road. Drive south 3.3 miles on Fowler Road (106 Road), turn east on Ridge Road and Amish Cemetery is 2/3 mile on the right.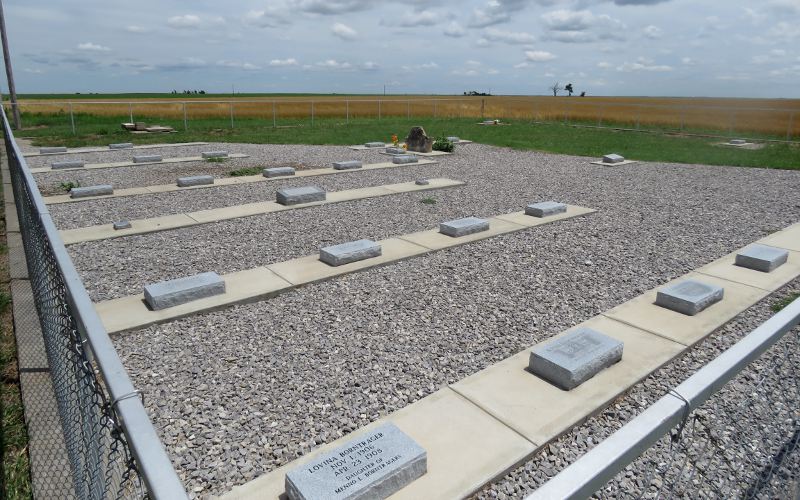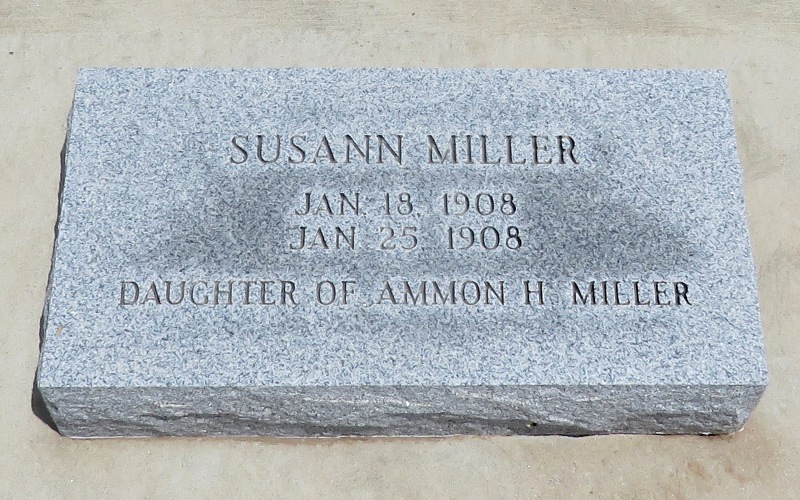 Susann Miller
Jan 18, 1908
Jan 25, 1908
Daughter of Ammon H. Miller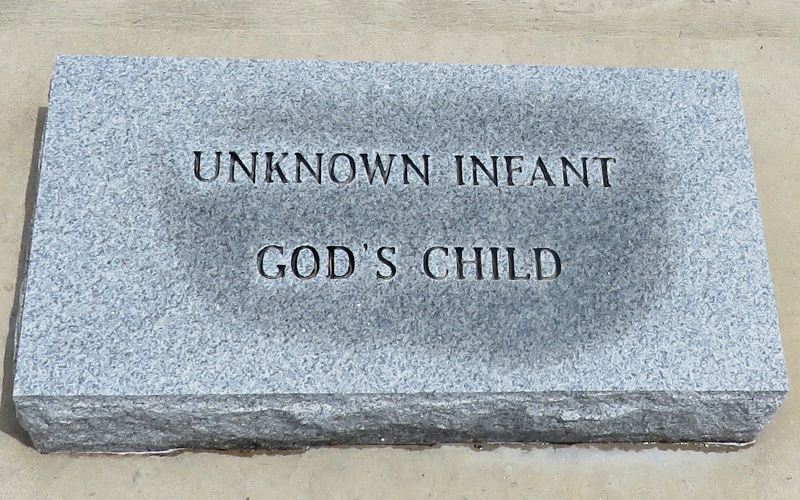 Unknown Infant
God's Child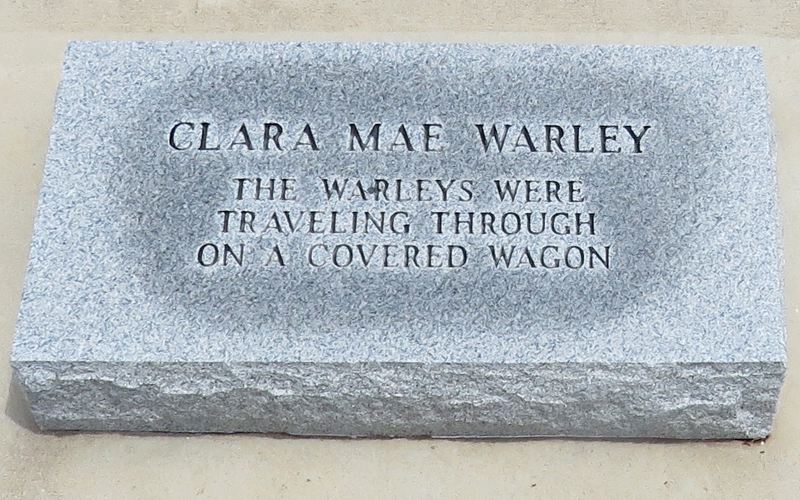 Clara Mar Warley
The Warleys were
traveling through
on a covered wagon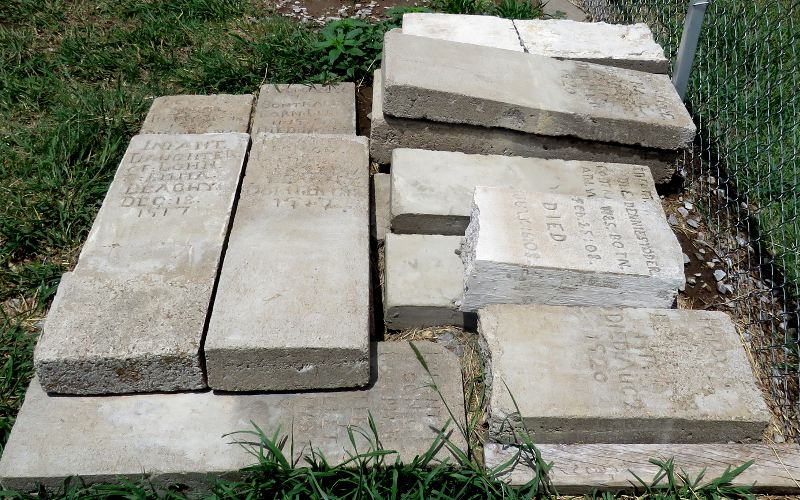 Old gravestones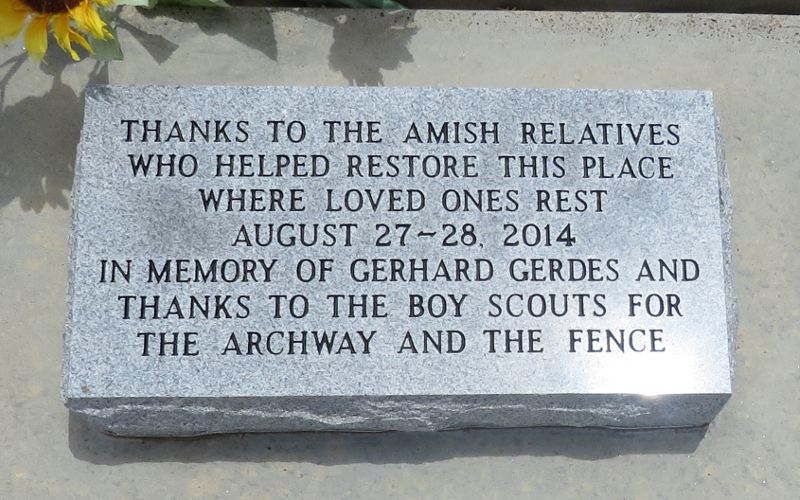 Thanks to the Amish relatives who helped restore this place where loved ones rest
August 27-28, 2014
Im memory of Gerhard Gerdes and thanks to the Boy Scouts for the archway and the fence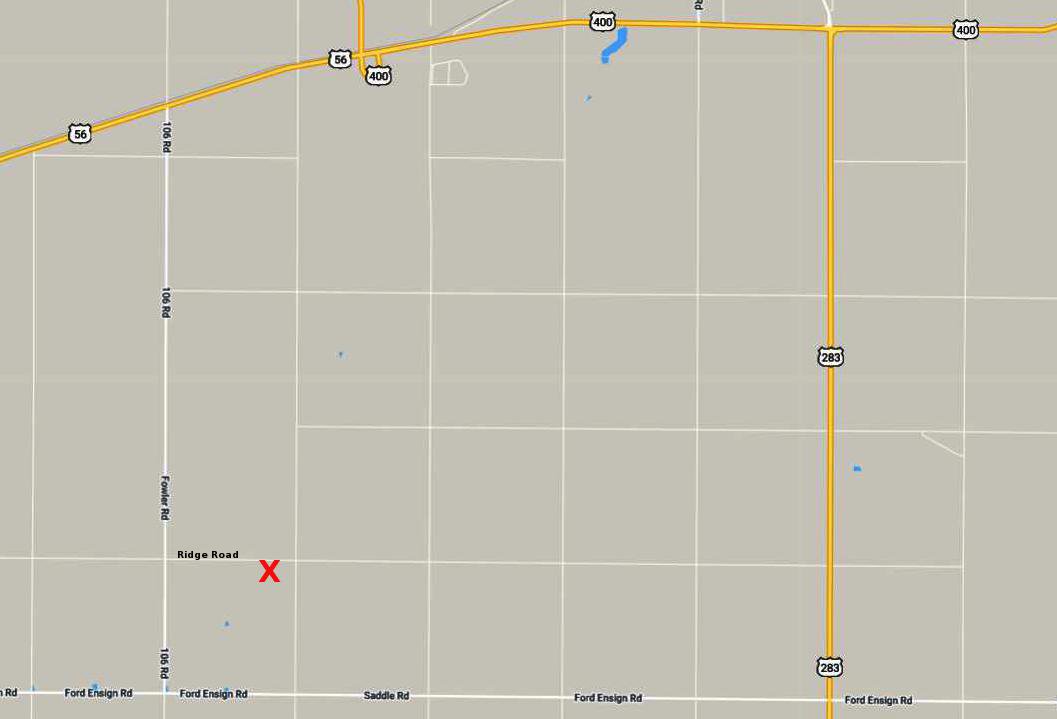 Amish Cemetery Map
copyright 2019 by Keith Stokes