Asylum Bridge

1st Street
Osawatomie, KS 66064
Latitude: 38.505126
longitude: -94.94203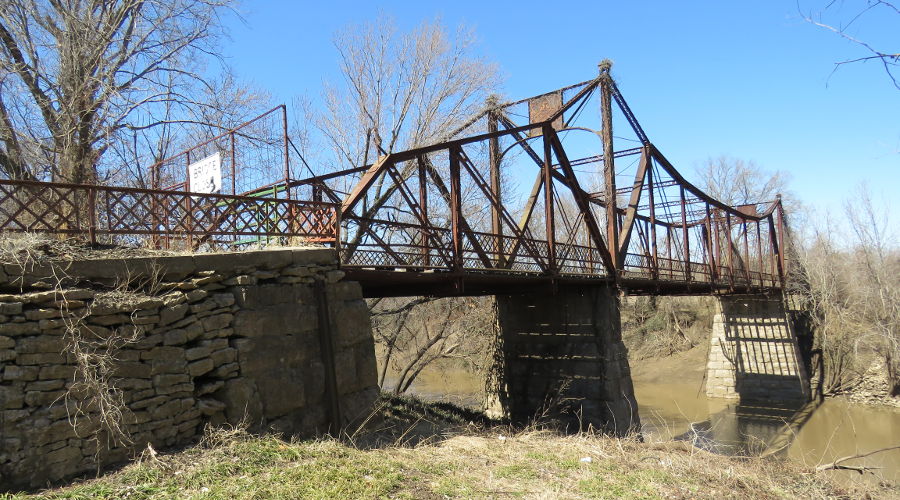 Asylum Bridge - Osawatomie, Kansas
Asylum Bridge, also known as the First Street Bridge, connected the south entrance to Osawatomie State Hospital to First Street in Osawatomie, Kansas and carried what was then Kansas Highway 169. The 219' pin connected reverse Parker truss bridge was erected over the Marais Des Cygnes River by the Kansas City Bridge Company in 1905 at the cost of $4,800.
The Asylum Bridge was closed to vehicular traffic in 1979 and and was permanently closed in 1998. The north approach is overgrown and it is difficult to see the bridge from the north side of the Marais Des Cygnes River when foliage is on the trees.
The bridge was listed on the National Register of Historic Places on January 4, 1990. It is an unusual design and is believed to be the only such bridge built by the Kansas City Bridge Company. The company was founded in 1893 and operated until at least 1955.
In recent years there has been some support for restoring the Asylum Bridge as a tourist attraction and reopening it to pedestrian and bicycle traffic.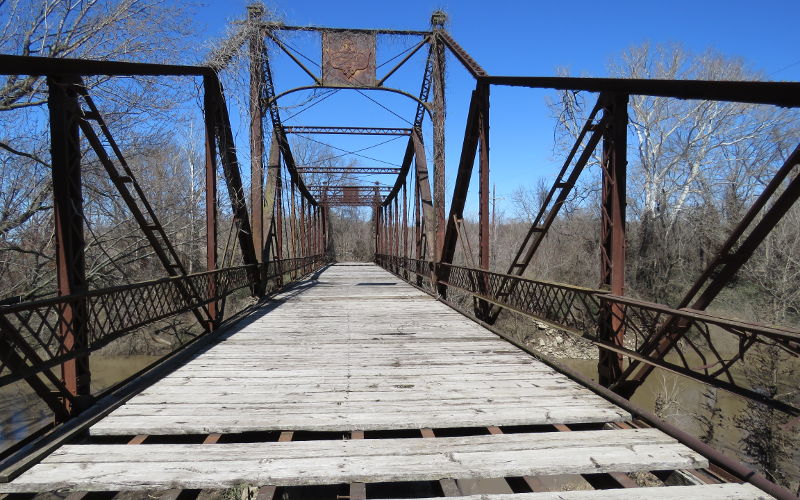 Looking north - the bridge is 16.5' wide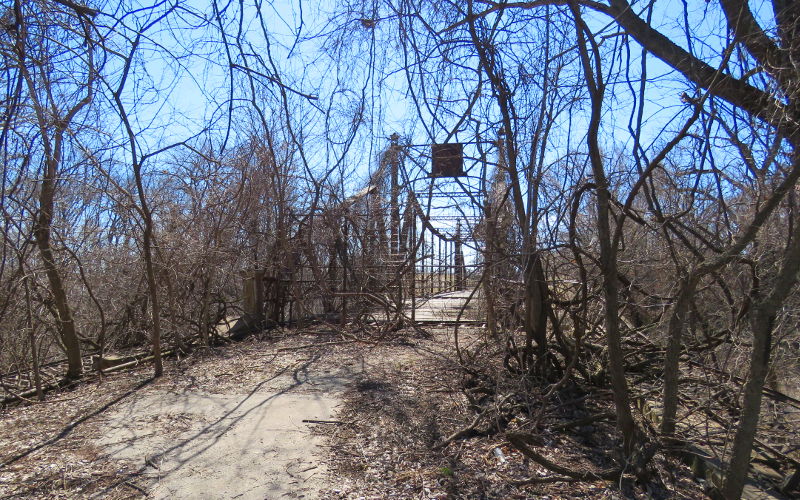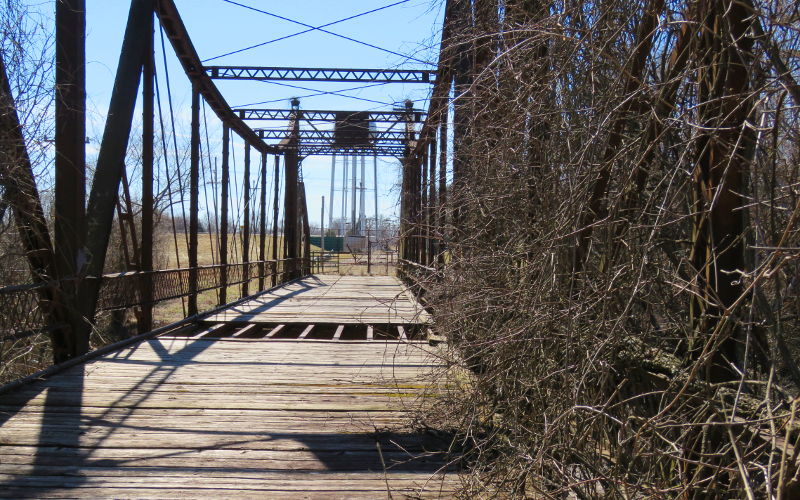 Looking south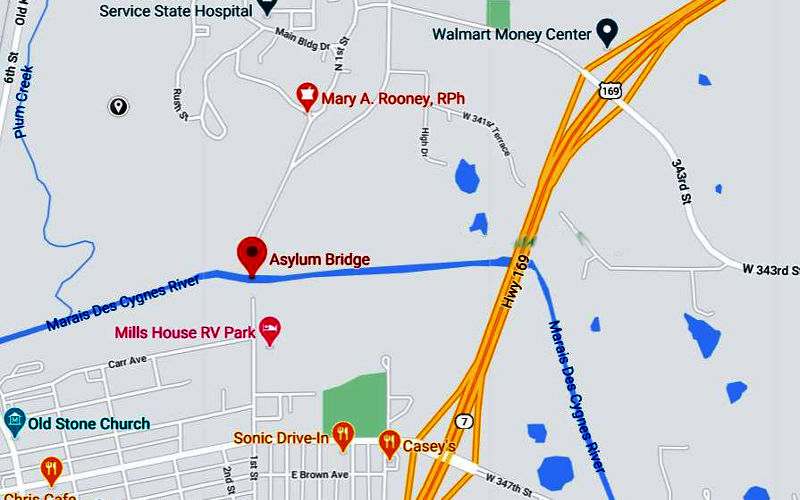 Asylum Bridge Map
copyright 2019-21 by Keith Stokes