Bison Community Museum

202 Main Street
Bison, Kansas 67520
(785) 356-4803

Open by appointment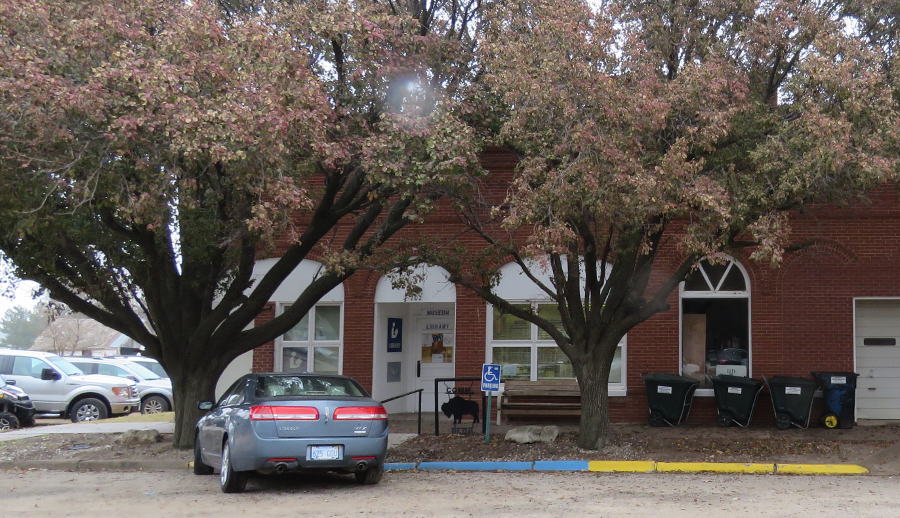 Bison Community Museum - Bison, Kansas
The Bison Community Museum in Bison, Kansas shares a building with a community center and library. The museum does not have regular hours, but the librarian can help put you in touch with the museum to schedule an appointment to tour the museum.
The museum occupies a single room at the back of the building, but they have managed to display a large number of items relating to the history of the community. It took only about 20 minutes for us to see the collection, but it was worth our time.
The museum is proud to display a "Ficken Dammer," an agricultural implement patented by Elmer Ficken of Bison in 1937 and manufactured in Bison. It is a furrow dammer, used in farming dry land, to keep rain from running off and retaining moisture.
During our visit to the Community Museum, the library was having an annual hunters' breakfast & lunch on the first day of pheasant season, and the museum was full of people who had first come for the meal.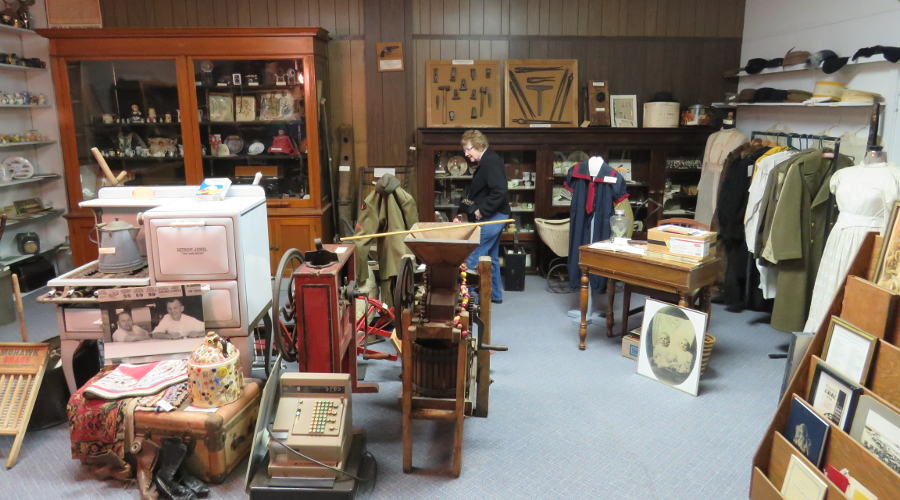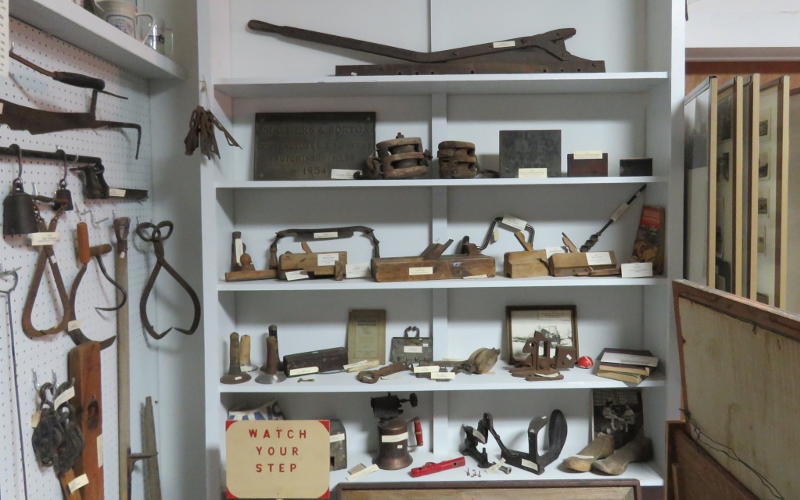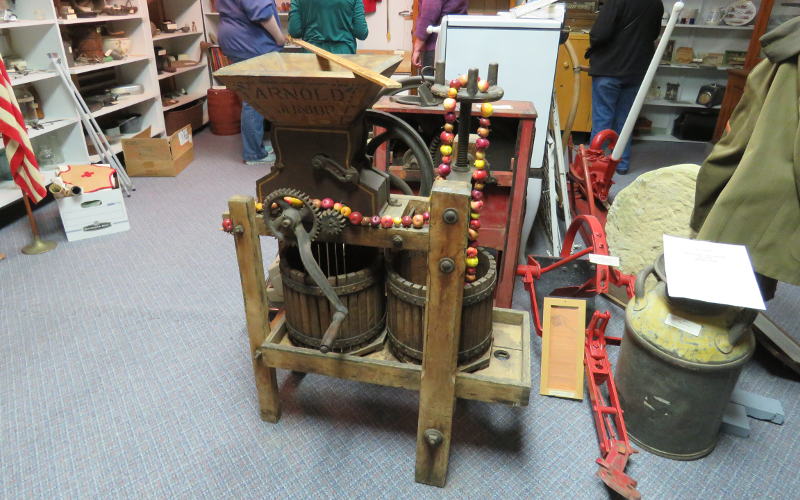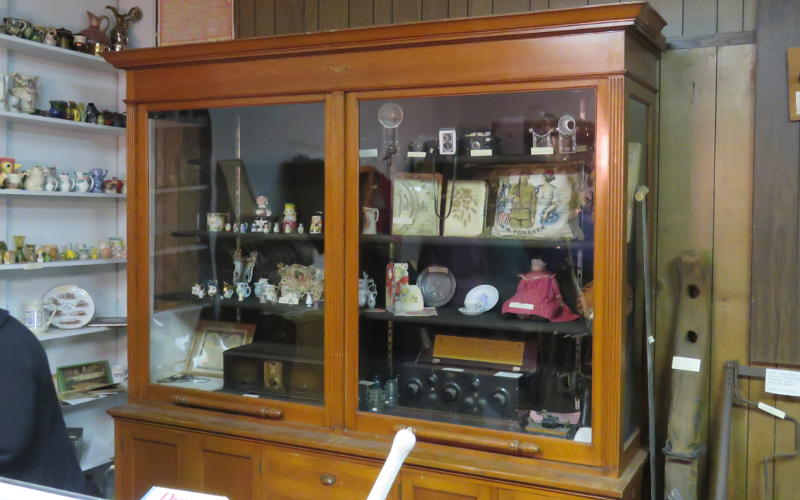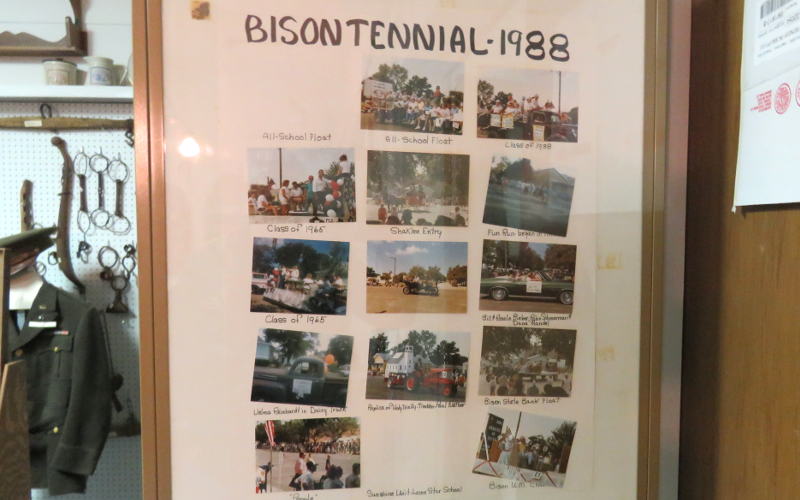 Photos from the 1988 "Bisontennial"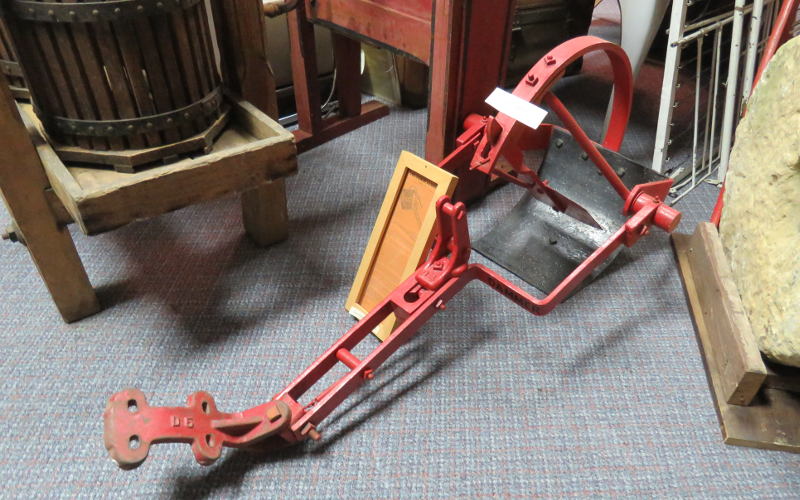 "Ficken Dammer"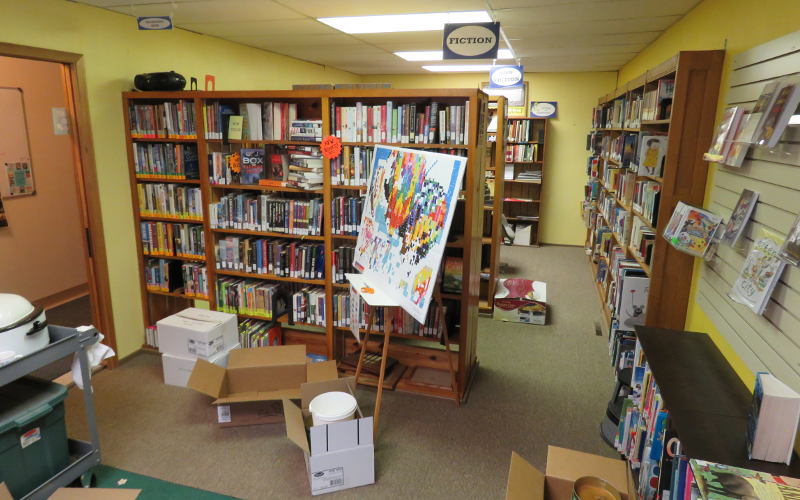 Bison Community Library in the front of the building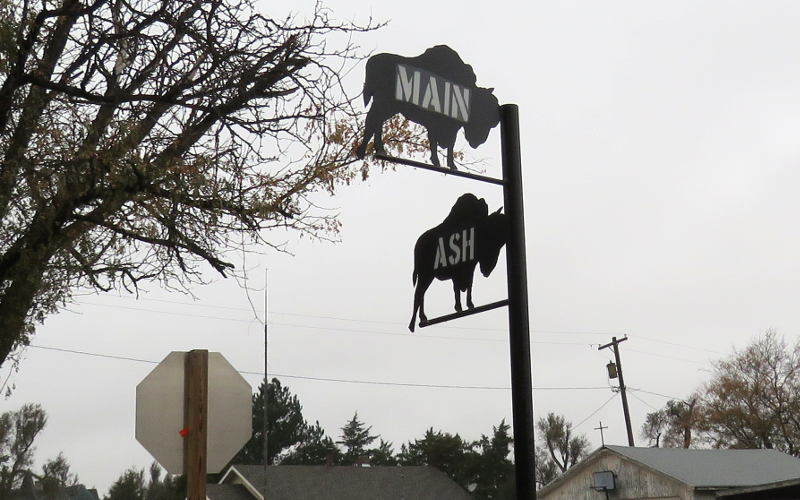 These are the handsome street signs in Bison - the museum is at the corner of Ash and Main.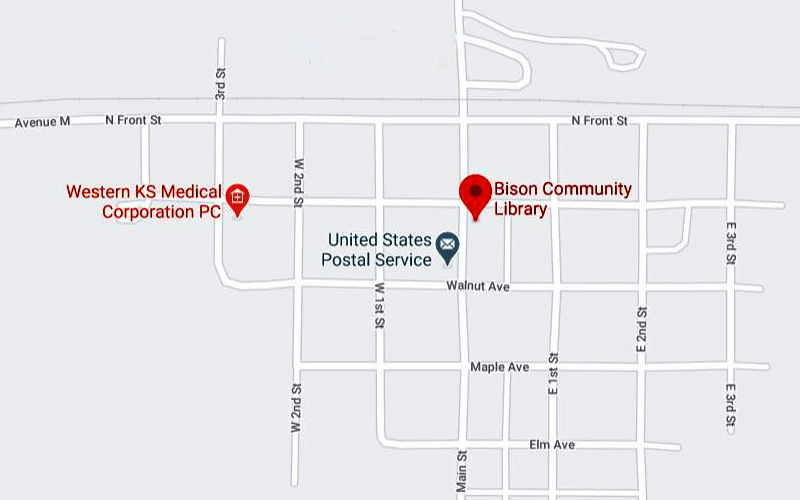 Bison Community Museum Map

copyright 2017-2023 by Keith Stokes