Bob's Grill

1014 North Broadway
Pittsburg, Kansas 66762
(620) 232-9738

Hours
Monday - Friday: 5AM - 1:30PM
Saturday: 5AM - 1PM

Bob's Grill Menu Bob's Grill Map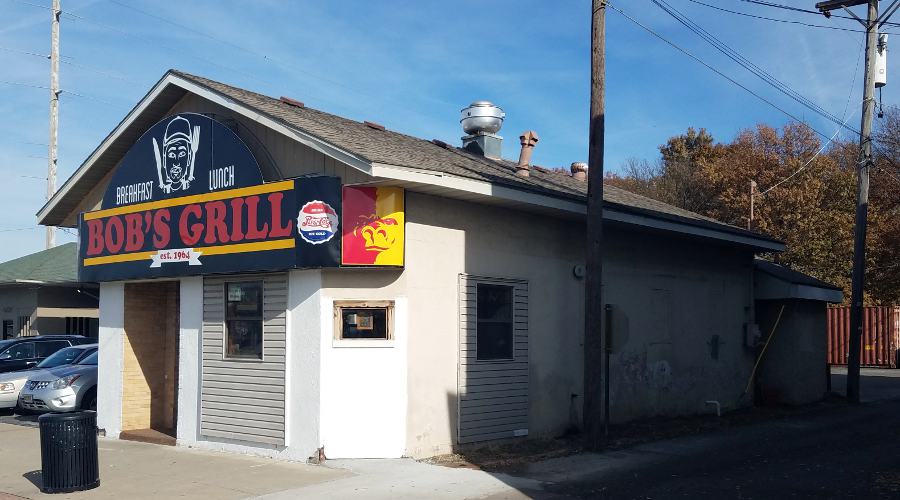 Bob's Grill - Pittsburg, Kansas
There has been a restaurant at the location of Bob's Grill in Pittsburg, Kansas since 1946. It became Bob's Grill when Bob Maier purchased the building and remodeled the interior in 1964 The third and current owners are Rick and Terry Parsons, who took over the restaurant in 2003. Their 5 children grew up working in Bob's Grill and when they have married, their spouses became involved in the restaurant as well. Bob's isn't a mom and pop business, and they hope that someday their grandchildren will be running Bob's Grill.
This little restaurant is open only for breakfast and lunch, closing at 1PM on Saturdays and closed all day on Sundays. Breakfast is available until 11AM and lunch is available any time the restaurant is open. Bob's is particularly known for great, cheap breakfasts, and I really should try their breakfast some day, but I enjoy the burgers and fresh cut fries so much! Lunch is a bargain as well. A quarter pound cheeseburger, drink and fresh cut fries is only $6.25!
Bob's grill is in a small building, with a long counter that provides nearly half of the seating. The rest is at Formica tables which are shoehorned in wherever they can. The walls are covered with Pittsburg area sports memorabilia, some of which is autographed.
The service is casual, but friendly and attentive.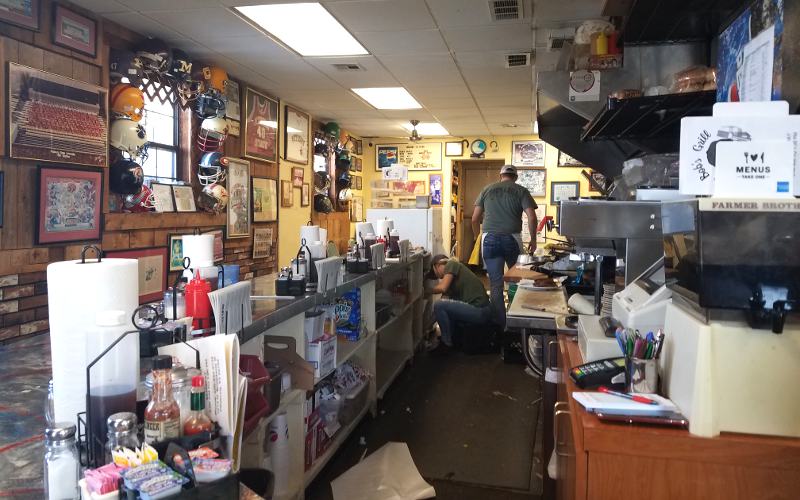 food preparation area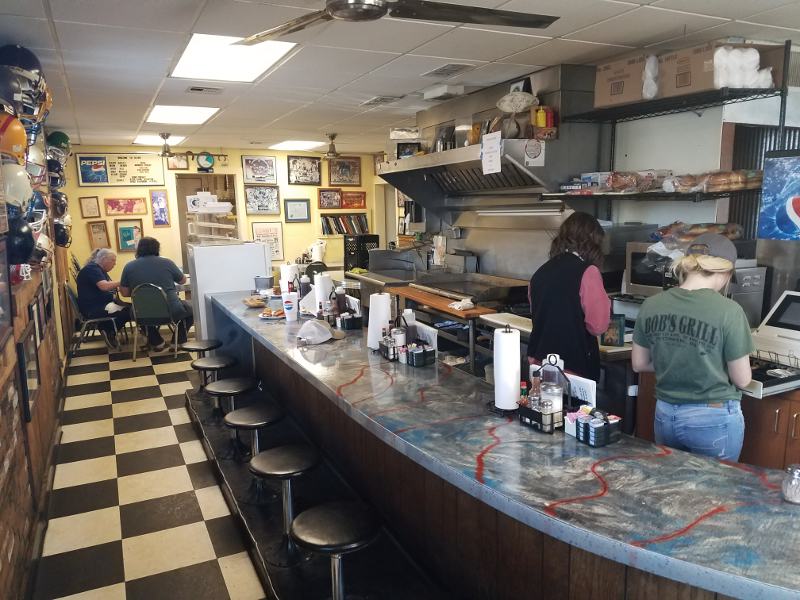 Counter and stools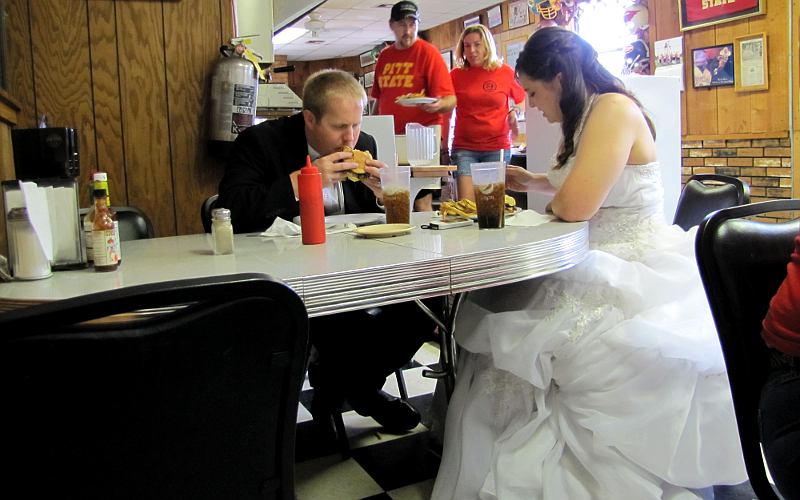 Bride & Groom at Bob's Grill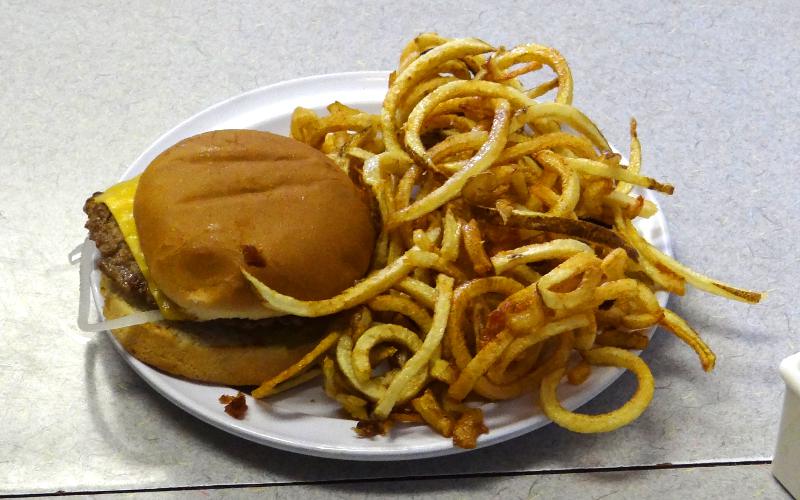 Single cheeseburger with fresh cut Suzie Q's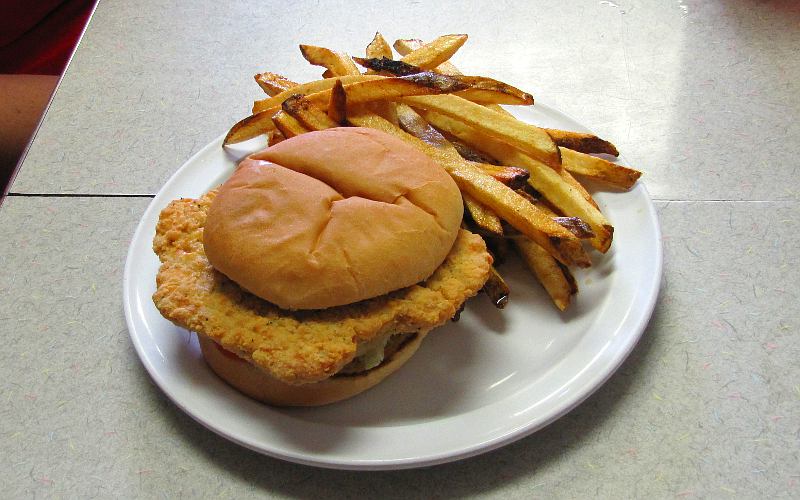 pork tenderloin with fresh cut French fries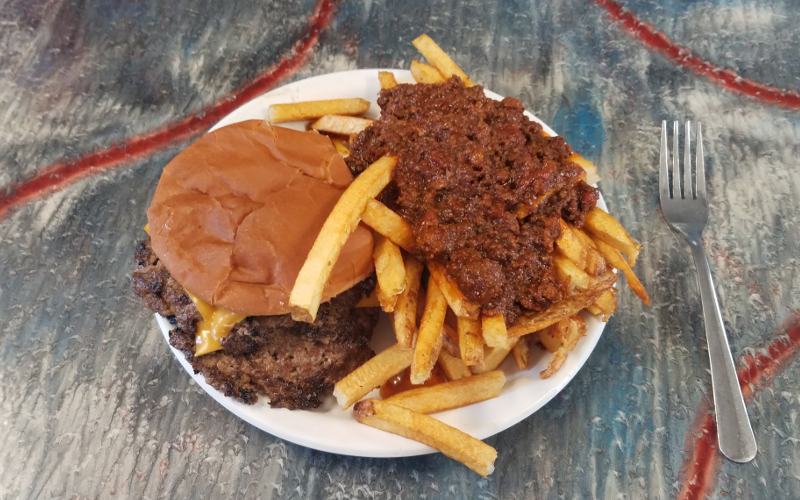 Double cheeseburger with chili fries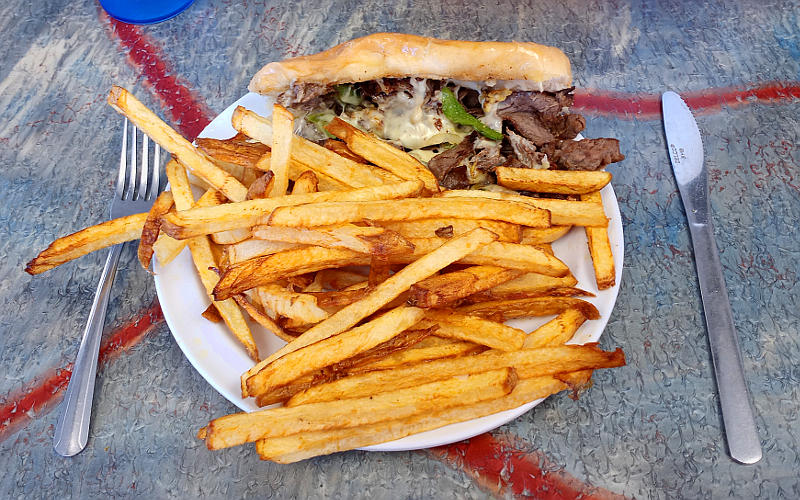 Beef Phily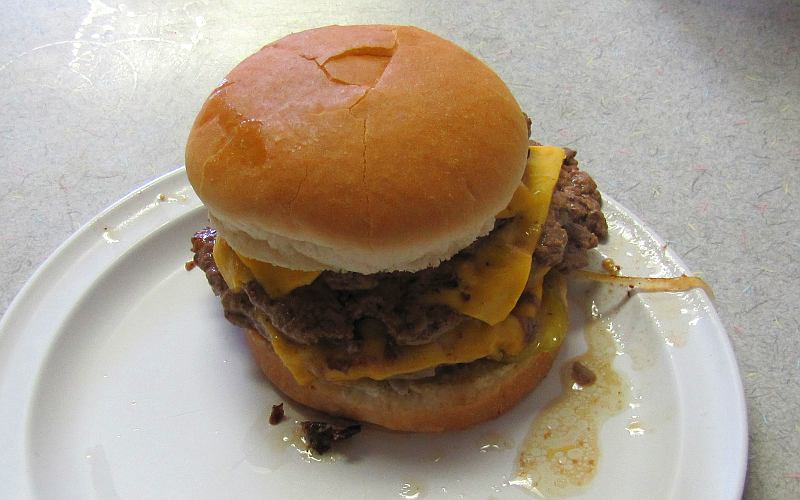 Triple cheeseburger served with pickle, mustard and onion - grilled onion if you wish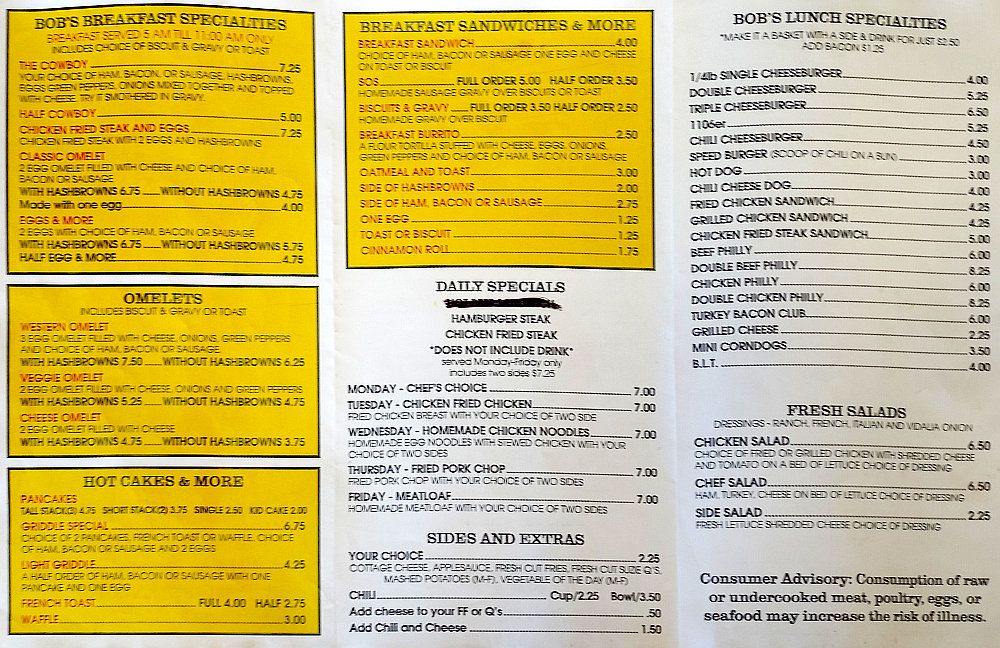 Bob's Grill Menu from September 2020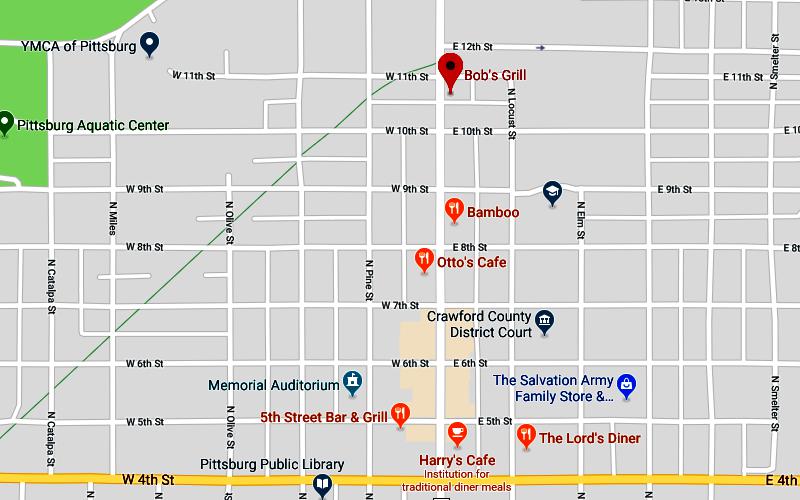 Bob's Grill Map

Unique Kansas Restaurants
Kansas Attractions Kansas Travel & Tourism Home
copyright 2011-2020 by Keith Stokes