Botanica - the Wichita Gardens
701 Amidon
Wichita, Kansas 67203
(316) 264-0448

Year around: Monday - Saturday 9 AM - 5 PM
Additional hours in summer
Closes at 4PM during Botanica Illuminations

13-61: $9 62 and older: $8 3-12: $6 2 & under: free
Botanica Map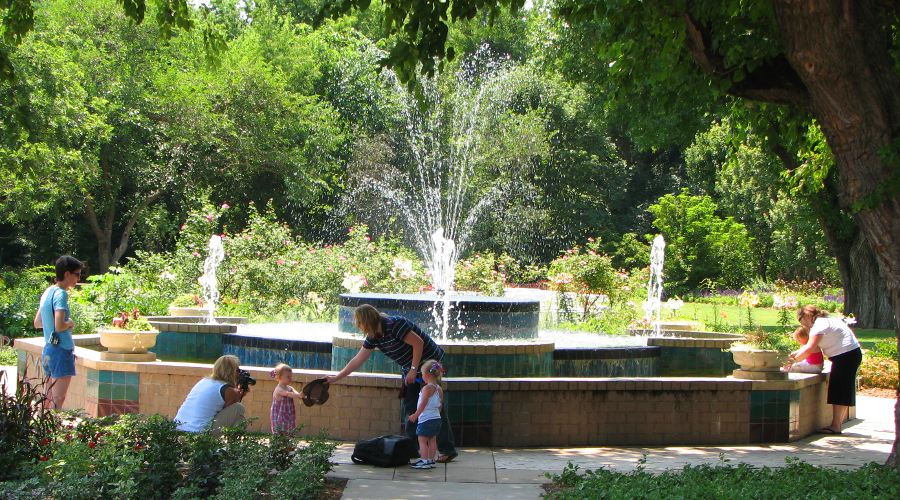 Margie Button Fountain surrounded by more than 2,000 flowering plants.
Botanica, the Wichita Gardens, includes 10 acres of theme gardens with a butterfly garden, Shakespeare garden, rose & wildflower Garden, greenhouse, aquatic garden, woodland walk, and the new Sensory Garden. During the warm months, there is a butterfly house where you will be surrounded by hundreds of butterflies and watch as new butterflies emerge from their chrysalides, dry their wings & take their first lights.
The Sally Stone Sensory Garden allows visitors to experience Botanica with all their senses. Visually impaired visitors may touch the plans along the plant wall, feeling the different textures and enjoying the various fragrances. There are special planting bays where wheelchair bound visitors may work with plants. Displays show techniques and tools that will aid gardeners with special needs.
Botanica offers workshops and field trips throughout the year, including Terrace Tuesdays with live entertainment and cash bars.
Many of the Wichita Gardens' indoor and outdoor locations are available for rent. Botanica is a popular location for weddings and for family photos.
The Carousel from Wichita's Joyland amusement park opened in 2019 with a new pneumatic organ, the "Mini Monster." It took five years to assemble and restore the 1948 carousel and artist Marlene Irvin restored the 36 horses and 2 chariots to their former beauty.
During November to January, Botanica adds Illuminations with drive through and walk through night time displays including nearly 4,000,000 lights.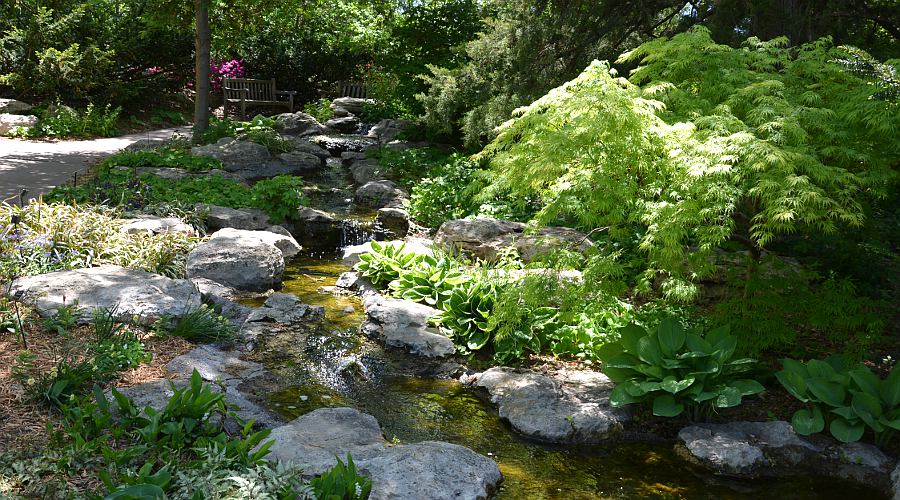 Wildflower Woodland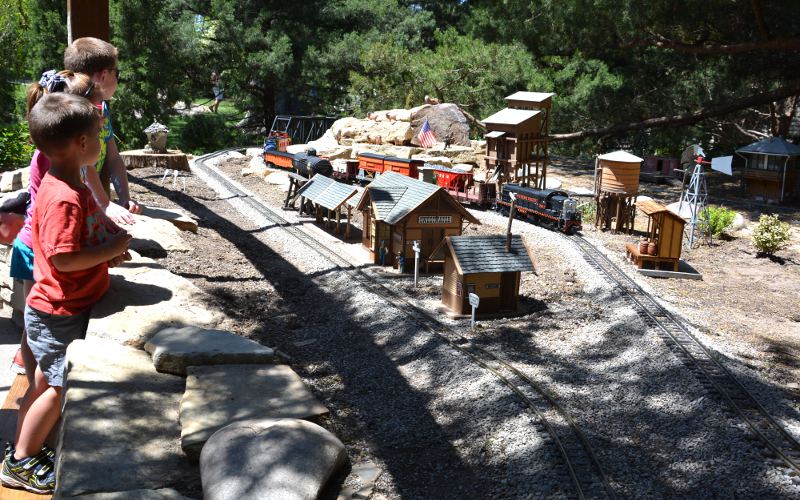 The Gene E. Spear Railroad Garden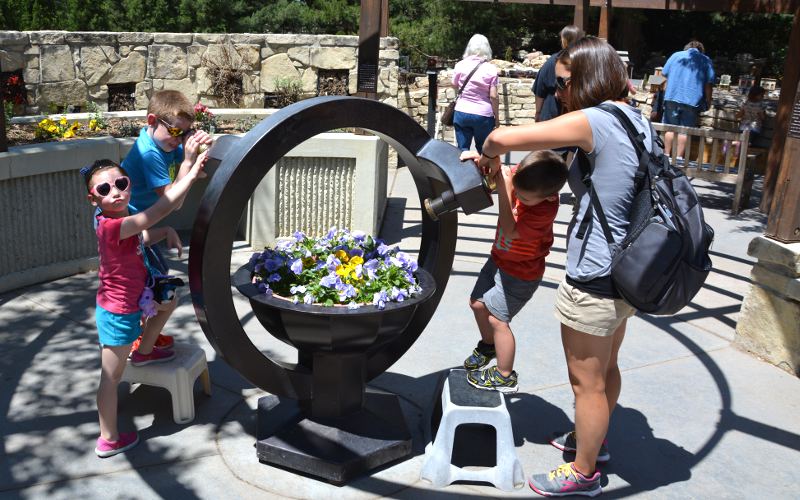 Kaleidoscopes make a centerpiece for the Sally Stone Sensory Garden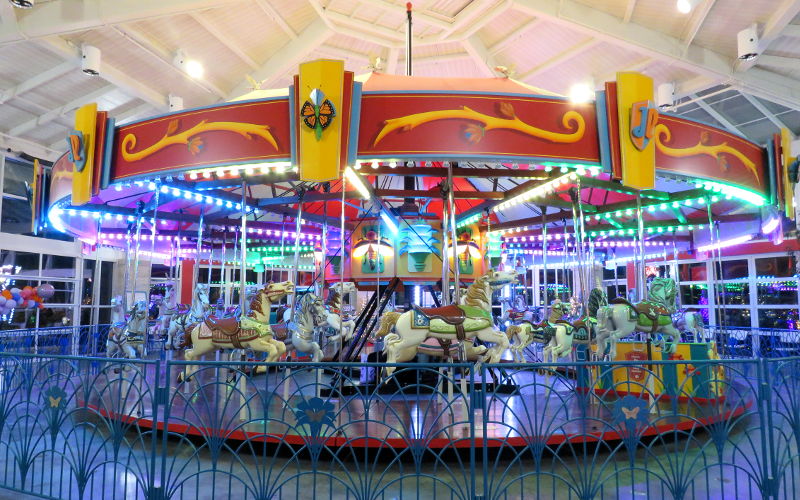 Joyland Carousel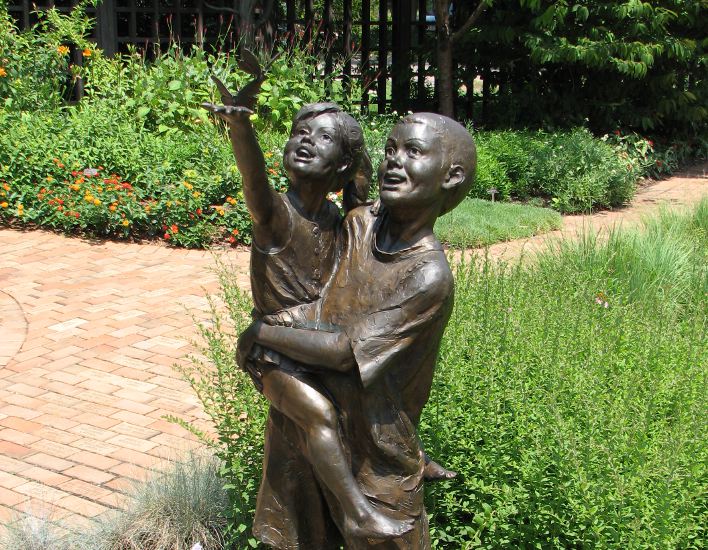 Metal butterflies were the only ones to be seen in the
outdoor butterfly garden on a hot summer afternoon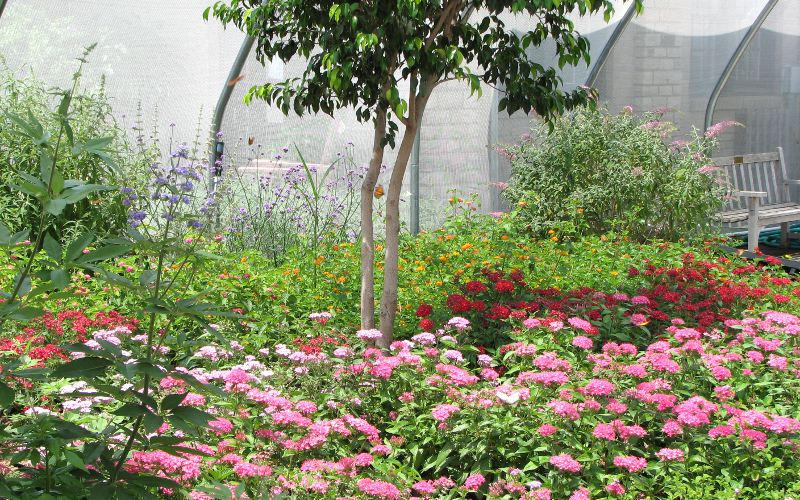 But there were plenty of butterflies in the Butterfly House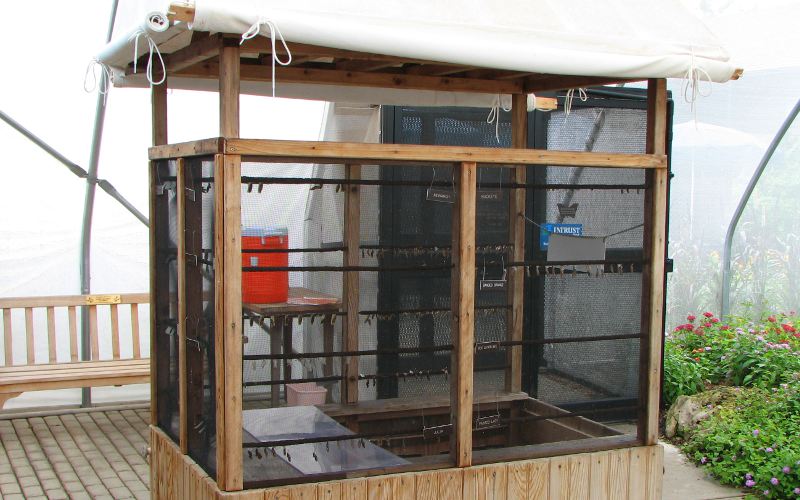 Chrysalides soon to hatch new butterflies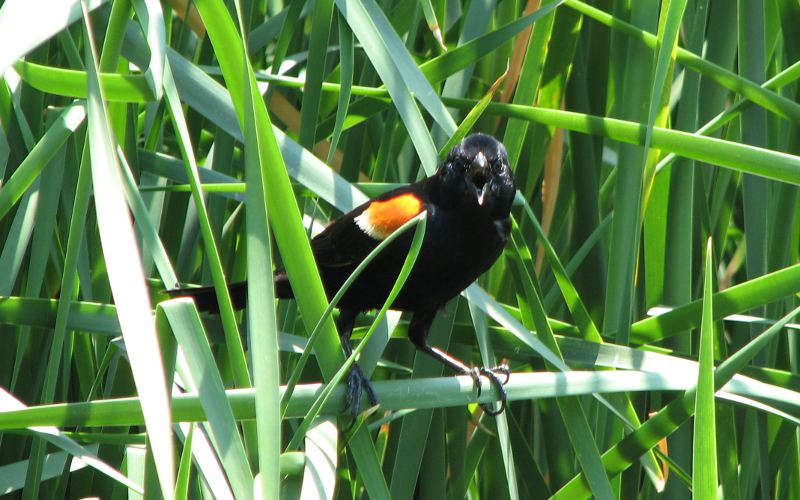 This Red wing black bird was protecting its corner of the aquatic garden.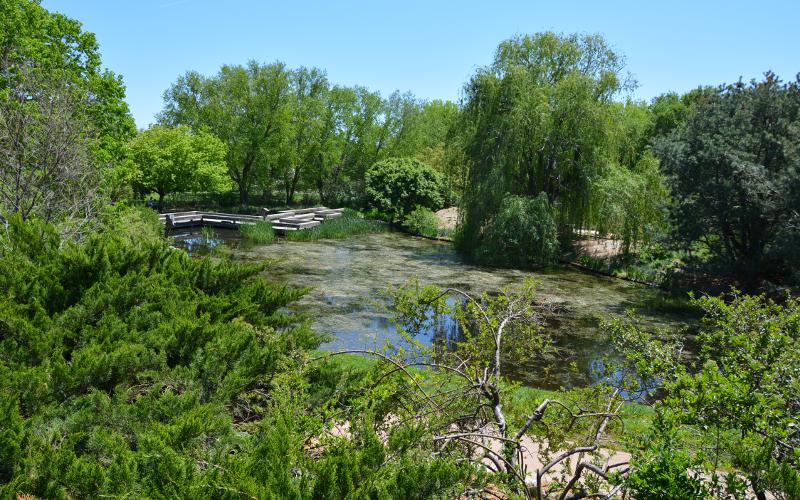 Jayne Milburn Aquatic Collection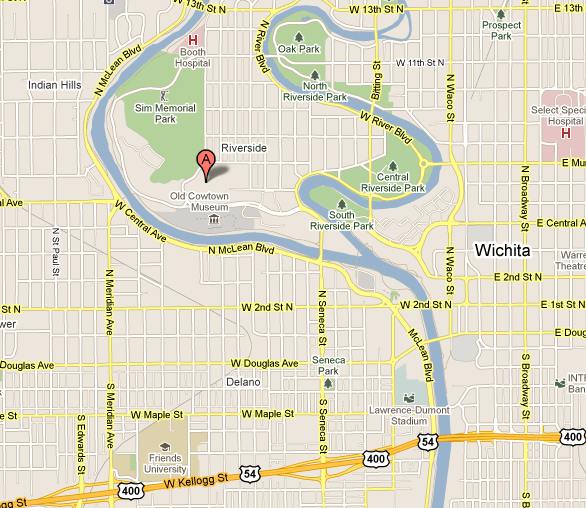 Botanica Gardens Map
Botanica web site
Kansas Attractions Kansas Travel & Tourism Home
copyright 2006-2020 by Keith Stokes