Bourbon Lake Falls

Elsmore, Kansas
GPS: N37 47.574 W95 04.150
(620)-449-2539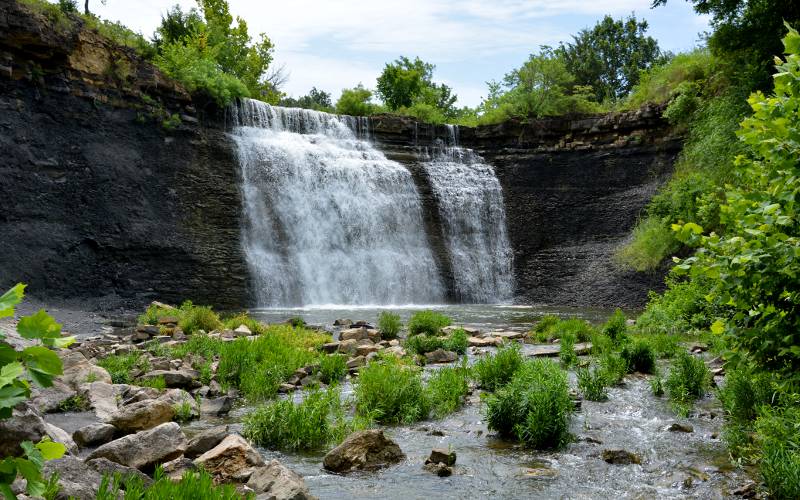 Bourbon Lake Falls in July 2015
The first time that I visited the waterfall in the spillway at Bourbon State Fishing Lake, it was late August and the river was totally dry. But when I returned to Bourbon Lake Falls in late April of 2009, the falls was nothing short of spectacular. The 30' falls was visible through the trees from the gravel road a quarter mile away.
While there is a path that 4x4s can use to pull up near the falls, it shouldn't be used by cars and we parked on the road. After fording a stream that was crossing the path, it was only about a hundred yards to the falls. It was a windy day and we could feel the spray from the falls before we had walked more than a few feet.
Another couple was viewing the falls and told us that normally the water flow runs from early April until the end of June. The Kansas Department of Wildlife and Parks lowers the level of the lake after Labor Day, so the falls never flows from then through the winter.
From Highway 59, turn east on Delaware Road past the small community of Elsmore, 5 miles until you reach the lake. The last mile, the name of the road changes to Indian Road. Turn left (north) on 20th Street and drive along the shore to the north end of the lake, Turn right on Ivory Street and the gravel road leads around the outlet end of the lake. The falls will be on your right after you cross over the small bridge below the spillway.
I was first told about this waterfall by Kansan Greg Mitchell who told me the lake is also called Elsmore Lake by the local residents.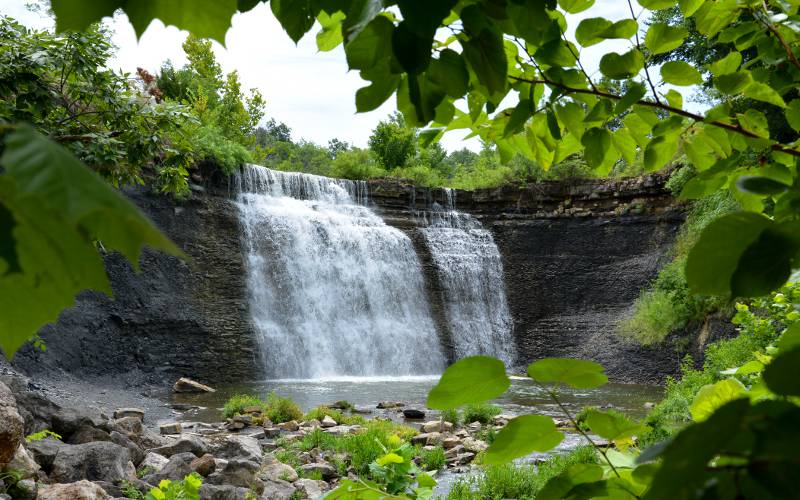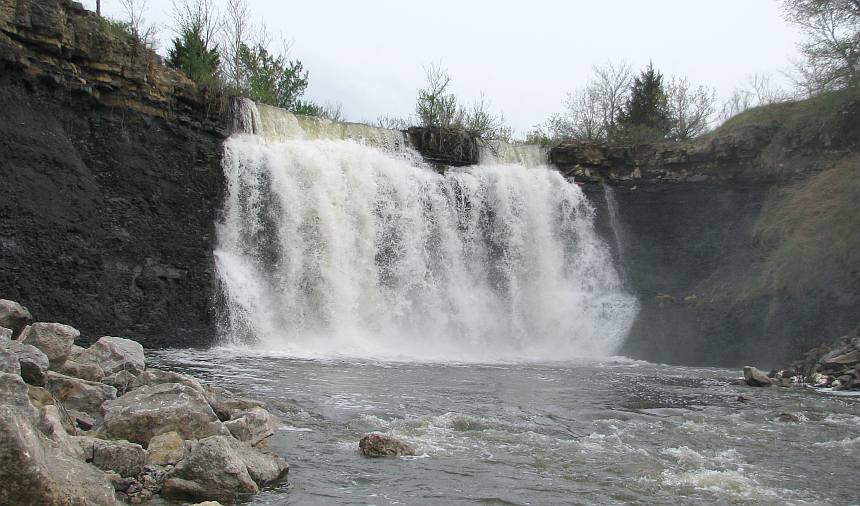 Bourbon Lake Falls in April 2009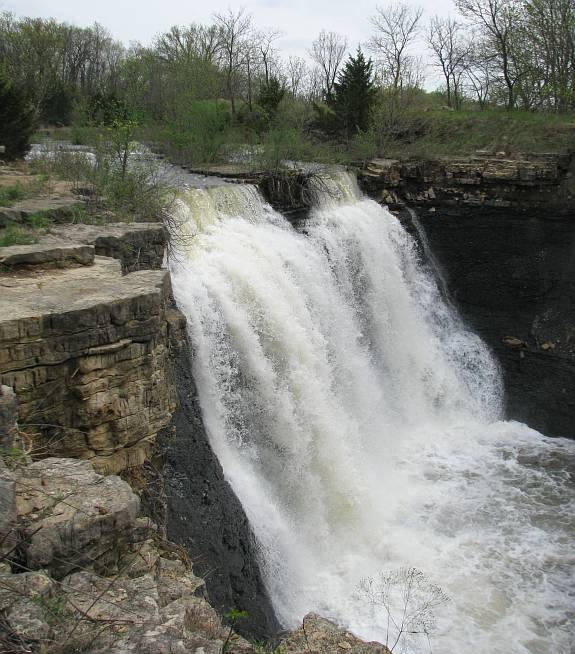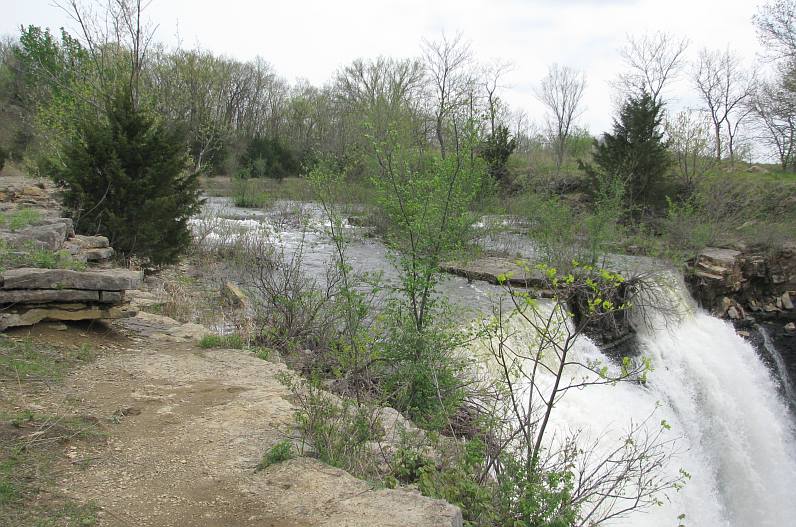 The rapids above the falls leads about 200 feet to Bourbon State Fishing Lake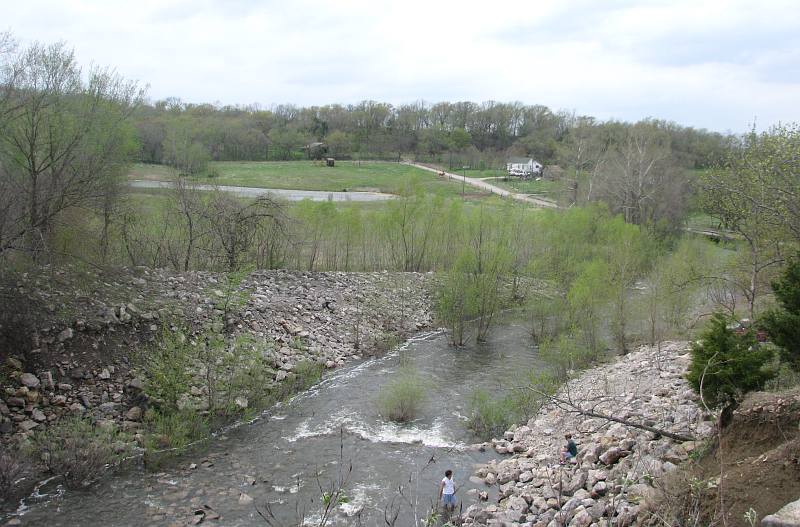 View from the top of Bourbon Lake Falls. The trees have grown since this 2009 photo.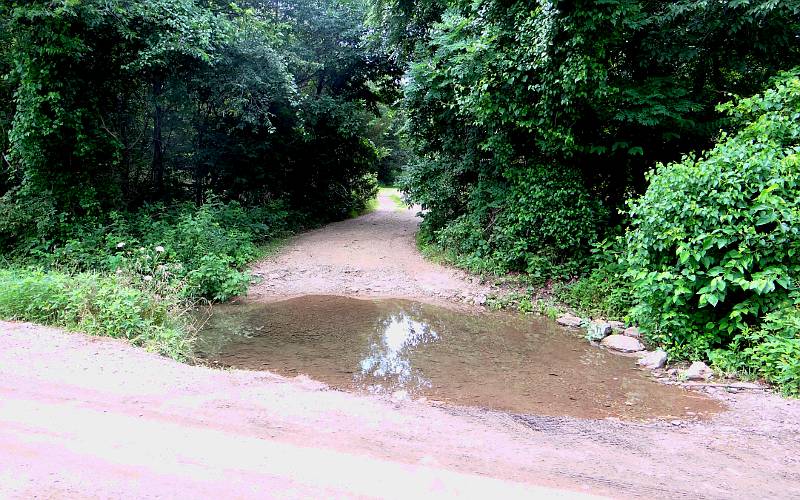 The short path from the road to near the base of the falls.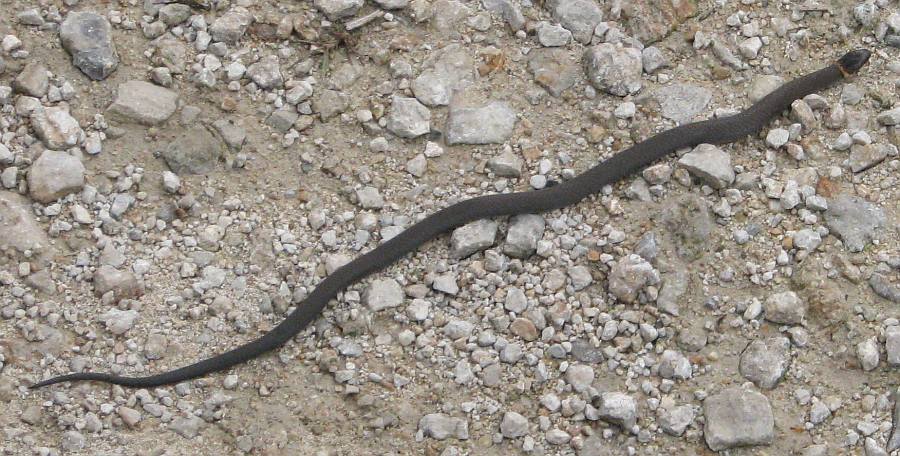 Ringneck Snake (Diadophis punctatu)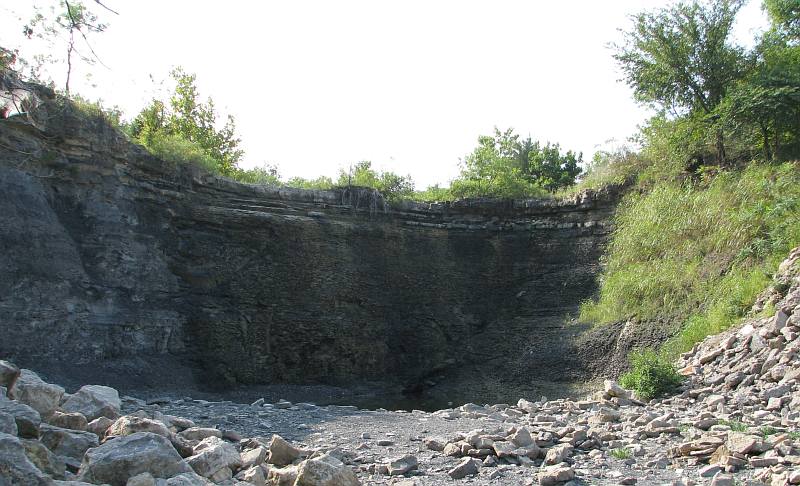 Bourbon Falls in late August 2008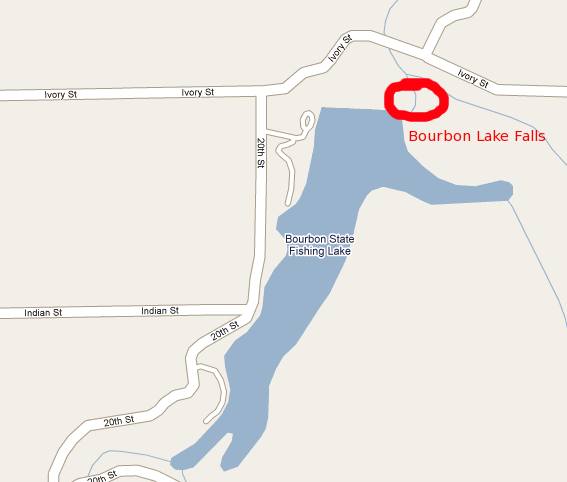 More Kansas Waterfalls
Kansas Attractions Kansas Travel & Tourism Home
copyright 2008-2015 by Keith Stokes