Brown Park Waterfall

1935 Lane
Abilene, Kansas 67410
(785) 263-1329

Open dawn to dusk Free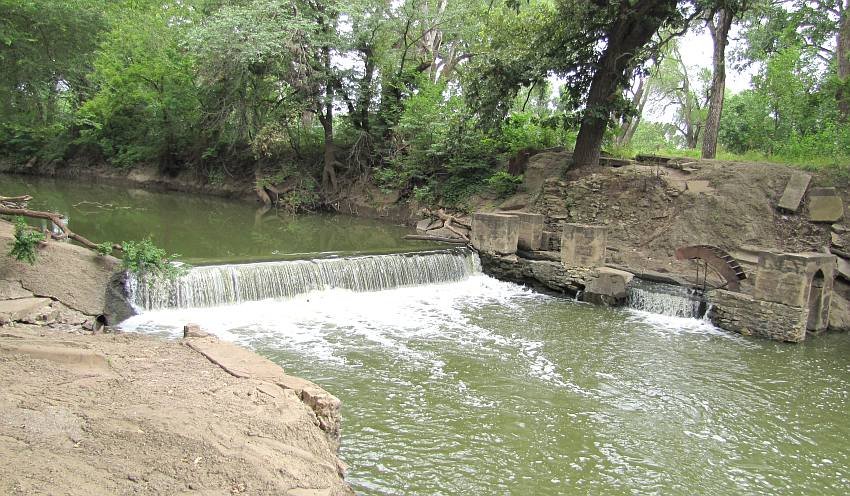 Brown Park Waterfall on Turkey Creek, south of Abilene, Kansas
Brown Park Waterfall was created by a mill dam on Turkey Creek, a couple of miles south of Abilene, Kansas. It is located in Brown Memorial Park near Brown Memorial (Boy Scout) Camp on land originally donated by Cleyson L. Brown, who founded the company which evolved into the Sprint Corporation. There are no signs directing visitors to the waterfall.
This lovely little waterfall appears to have no other mention on the internet. Thanks to Amy Osborne for telling me about this falls. The folks at the Abilene Convention and Visitors Bureau and with the Brown Memorial Foundation had no information about the mill that was once located here on Turkey Creek, But the Foundation is making some inquires and if they learn more, it will be added to this page along with some photos from later in the year when things are greener.
Take Highway 15 south from Abilene, over the Smoky Hill River. Turn east (left) on 2000 Avenue, than south a few hundred yards on Hawk Road to 1935 Lane. Turn east (left) again onto 1935 Lane, which crosses Turkey Creek just above the falls.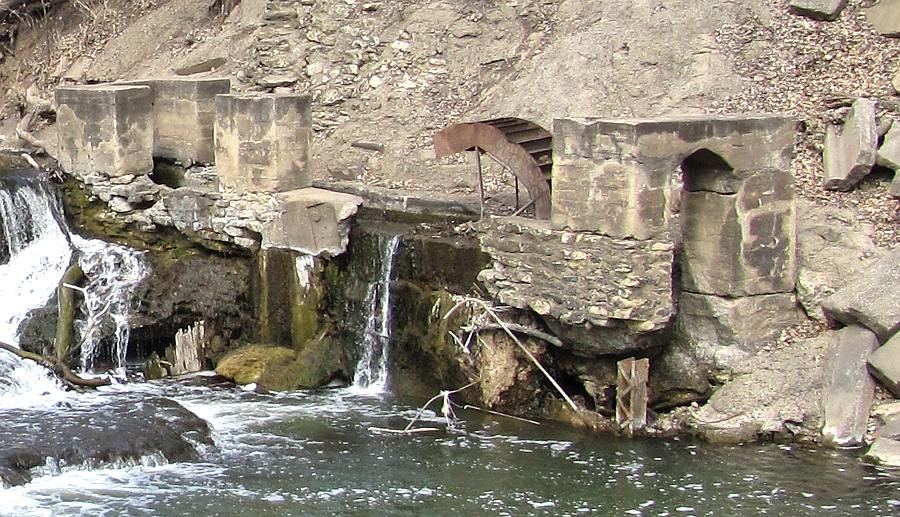 Remains of the mill in Brown's Park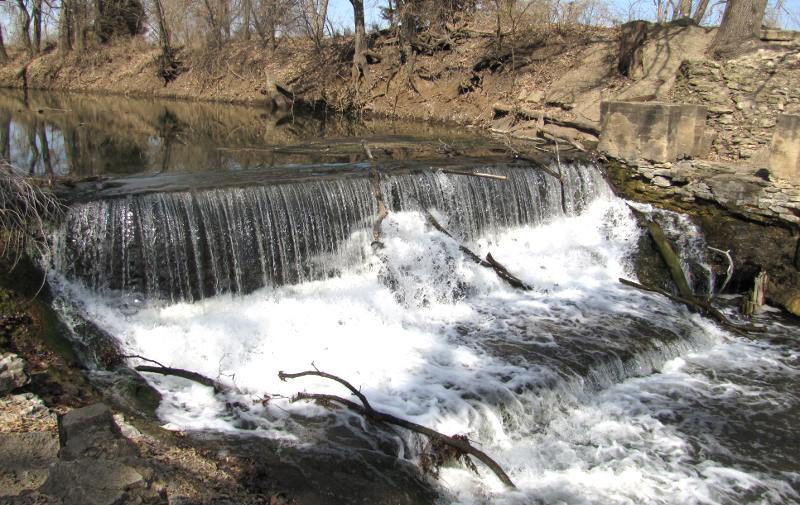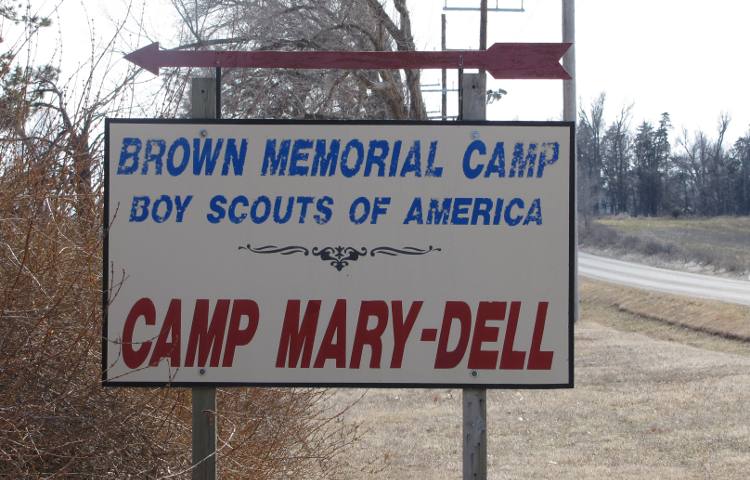 The road leading to Camp Mary-Dell passes over Turkey Creek just above the waterfall.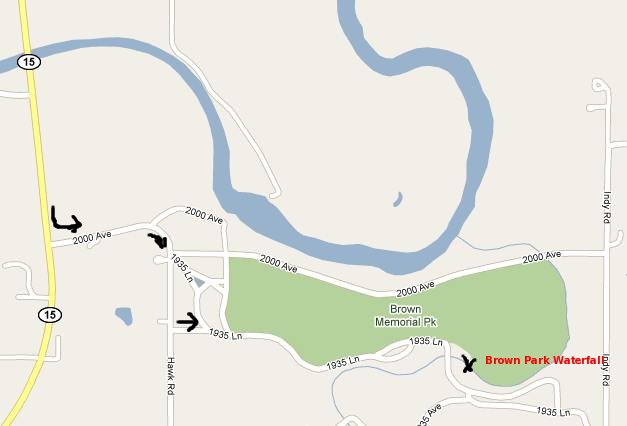 Brown Park Waterfall Map
copyright 2010-2015 by Keith Stokes