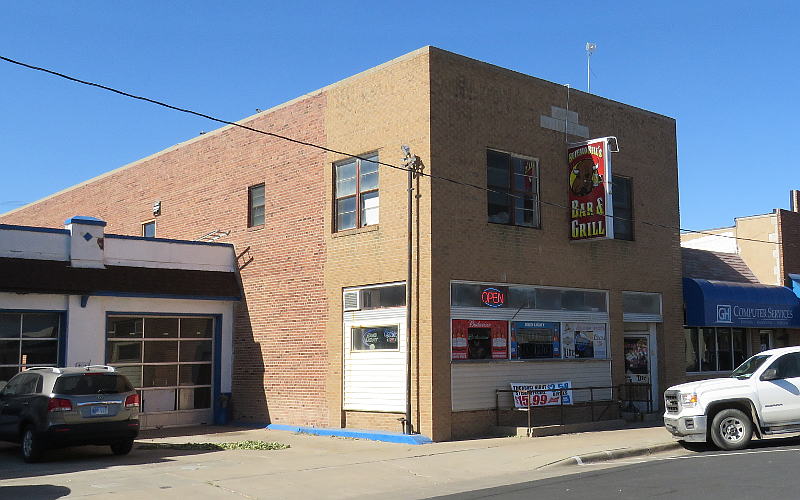 Buffalo Bill's Bar and Grill - Oakley, Kansas
Restaurants worth visiting can be be farther apart in western Kansas, but Buffalo Bills Bar and Grill is worth the three mile drive west of I-70 in Oakley, Kansas. The service and prices are good and we have been pleased with the hand formed hamburgers, curly fries, chicken tenders, and fried shrimp. The onion rings were stand out. Some people say they are the best they have had.
The Prime Time is prime rib topped with jalapeno cheese, grilled onions & sriracha on marble rye. Their are multiple thin layers of well done prime rib. I like this sandwich, but would love it if was cooked meadium and had a little more cheee, onion and sriracha.
Other popular items include chicken fried steak, and the Darren Sandwich (chicken topped with ham, bacon, ghost pepper cheese, green sauce & sriracha). Buffalo Bill's also has chicken livers, chicken gizzards and Rocky mountain oysters.
There are pool tables, darts and a shuffleboard table.
We would look forward to eating here again.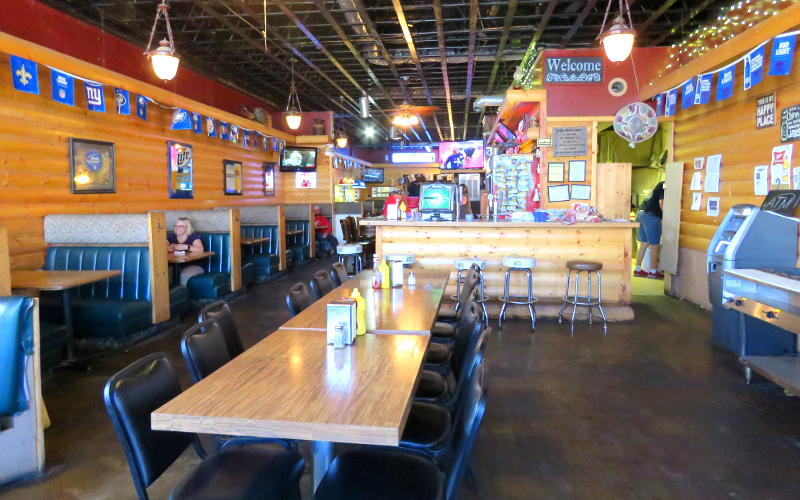 Dining room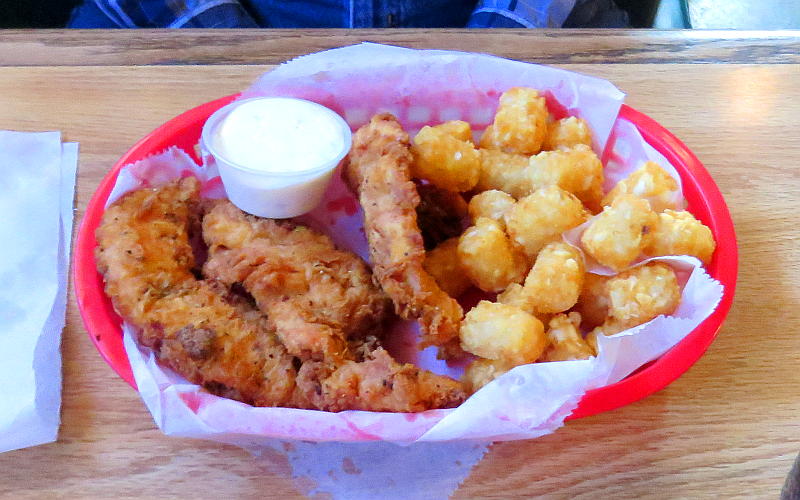 Chicken tenders and tatter tots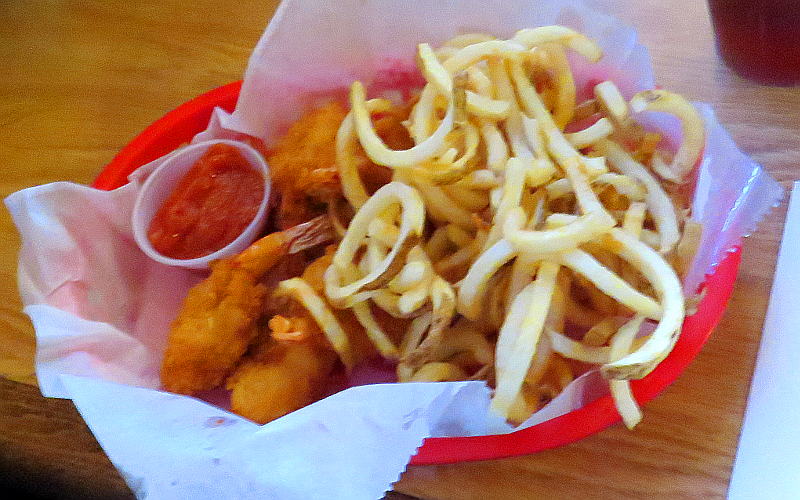 Fried shrimp and curly fries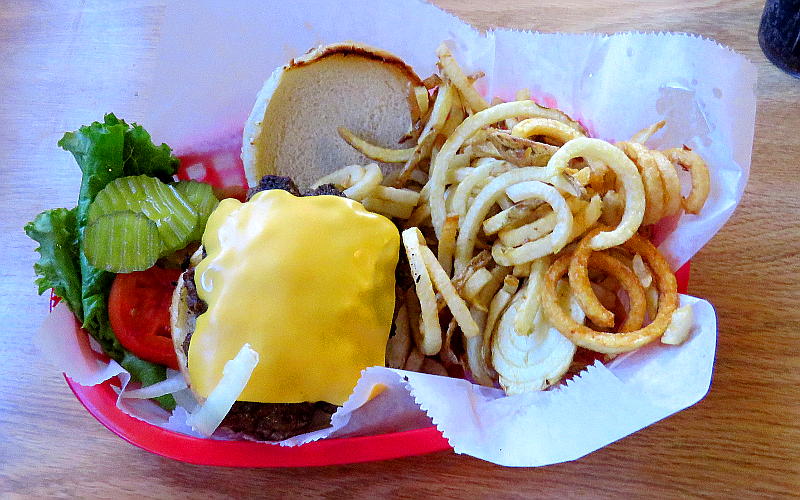 Cheeseburger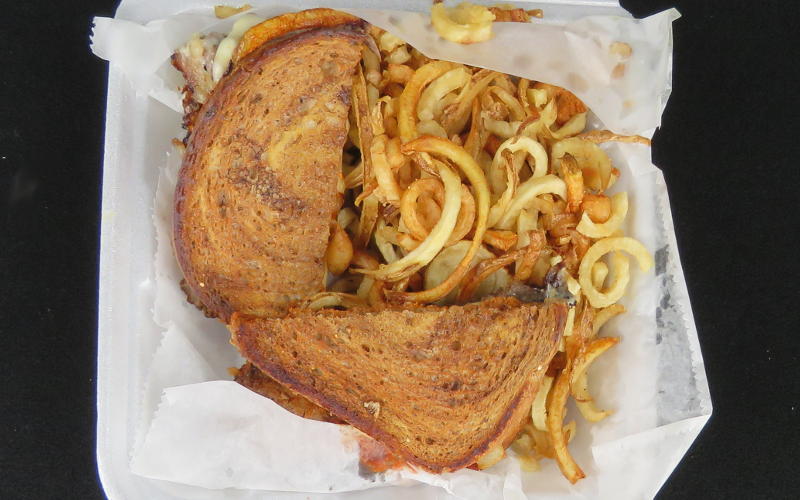 Prime Time - prime rib sandwich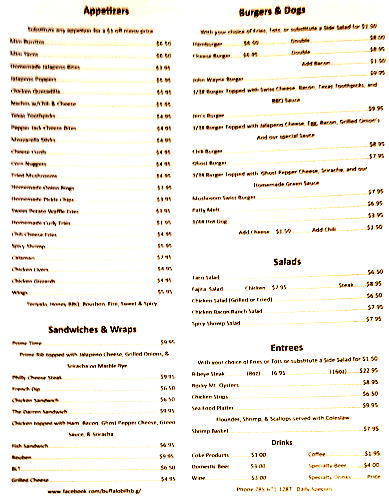 Buffalo Bill's Bar & Grill Menu from February 2021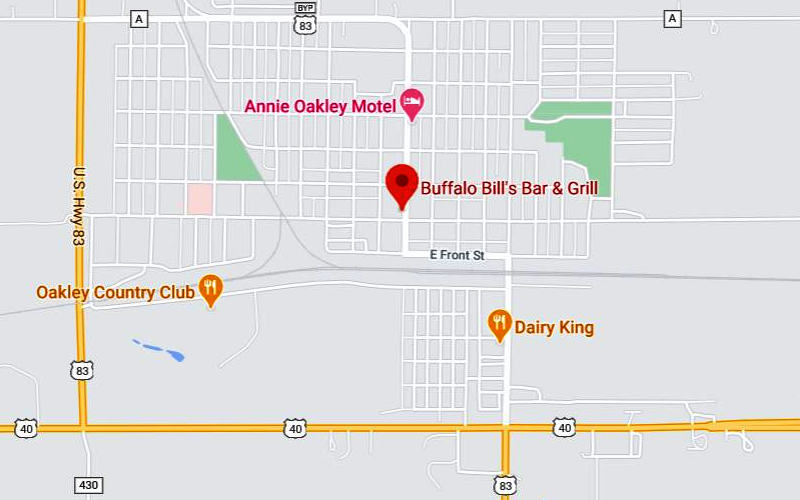 Buffalo Bill's Bar & Grill Map
copyright 2019 - 2021 by Keith Stokes