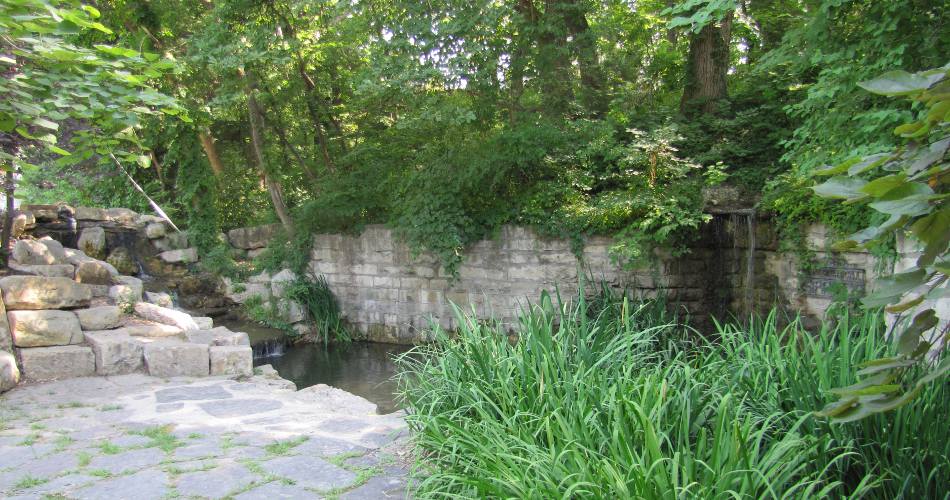 Central Park Spring and Waterfall - Marion, Kansas
Central Park Spring is a natural spring in Marion, Kansas which has been used since the first three families arrived in 1860. The spring continued to flow until the devastating flood of 1951, when the course of Luta Creek was switched to the west side of the park. The original spring fell into disrepair and was sort of a nasty mud hole.
In 2001, Paul K. Brooker left money to have the spring repaired and revitalized in honor of his father, Charles C. Brooker, who was the mayor of Marion from 1931 to 1940. Spring come out of the side of a low rise and falls into a pool. A man-made waterfall cascades over rocks into the same pool and the water wanders off to the south as a small creek which eventually joins the Luta on the southwest side of Central Park.
To reach the spring and waterfall, enter Central Park from East Main Street, across from Big Scoop. The spring will be in the trees to your left, about 200 feet from the street. You will hear the water before you see it.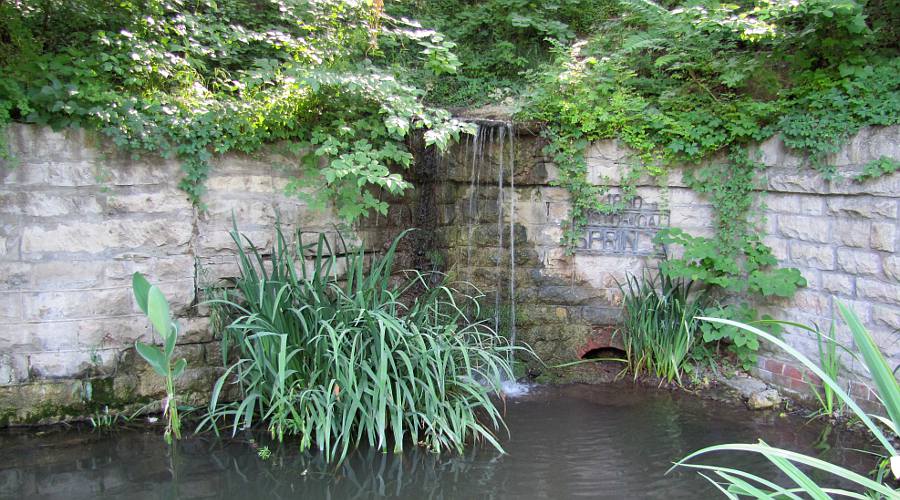 "1860 Historical Springs"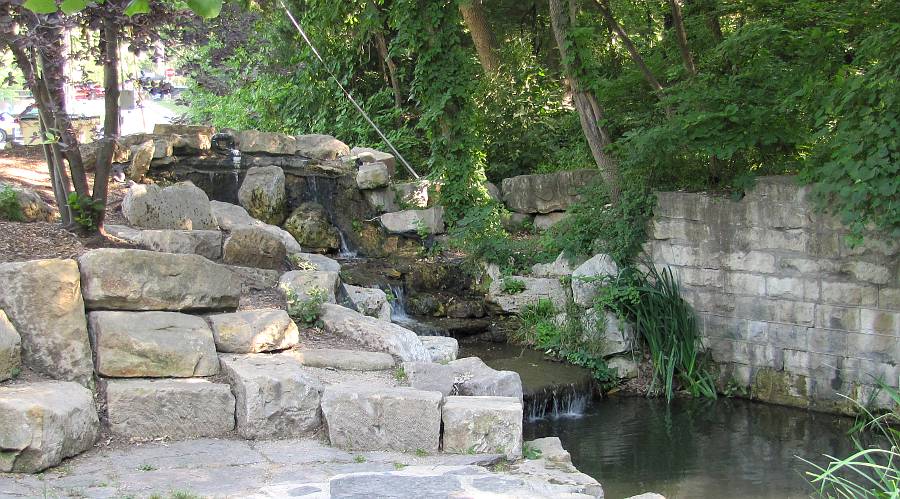 Man made waterfall dedicated in 2001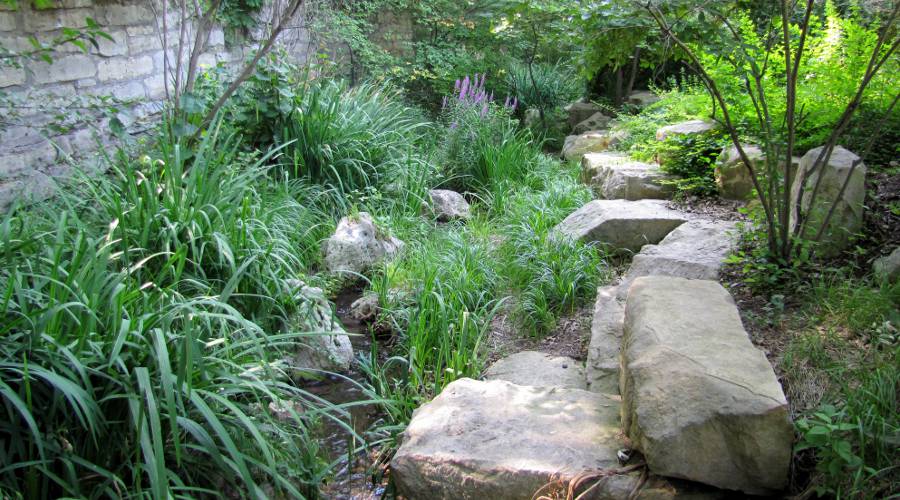 Creek flowing away to join Luta Creek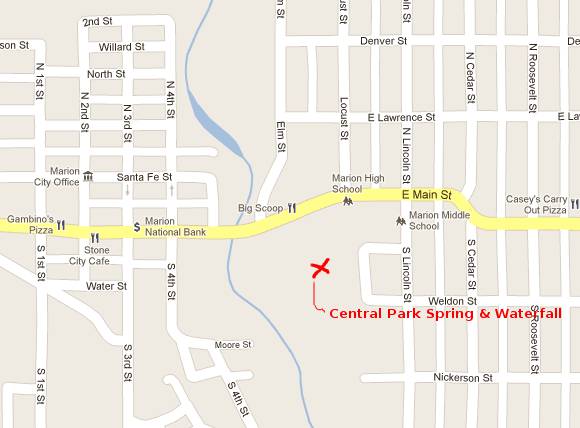 Central Park Historuical Springs Map
Marion Historical Museum Kansas Waterfalls
Kansas Attractions Kansas Travel & Tourism Home
copyright 2011-2018 by Keith Stokes