Chapel of the Veterans


4101 South 4th Street Trafficway
Leavenworth, Kansas 66048
(on the VA Medical Center grounds)
(913) 682-4113

Open dawn to dusk

Also visit Fort Leavenworth


Gargoyles are spouts for runoff water.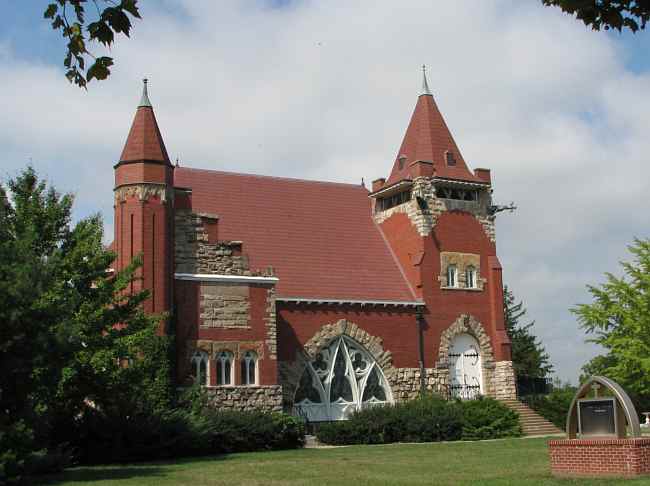 Built in 1893, the Chapel of the Veterans on the grounds of the Eisenhower VA Medical Center in Leavenworth, Kansas was designed by Louis Curtis of Kansas City, and inspired by a Gothic chapel that he had seen being renovated in England. The Chapel is constructed from unusually long, thin clay bricks and sandstone. The tower has eleven tubular bells (rarely used) and three gargoyles.
At the time it was built, the complex it served was known as the Western Branch National Home of Disabled Volunteer Soldiers. For many years the Chapel of the Veterans was the only church in the United States where Protestant and Catholic religious services could be conducted under one roof at the same time, and the chapel was featured in Ripley's Believe It or Not.
The lower level of the Chapel of the Veterans, with an entrance on the end, is the Catholic chapel named the Holy Ghost Chapel. The upper level is the Protestant chapel called Immanuel Chapel. The building sees rare use, but is open for visitors daily and may be reserved for weddings or funerals.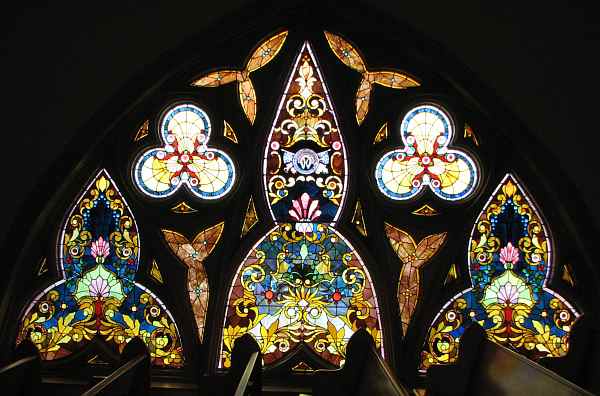 The tops of the stained glass windows are in the Protestant chapel.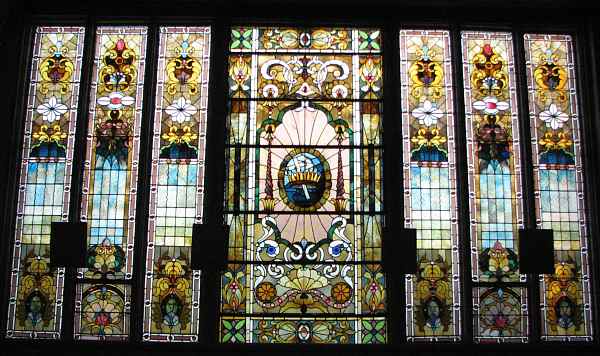 The bottoms of the stained glass windows are in the Catholic chapel.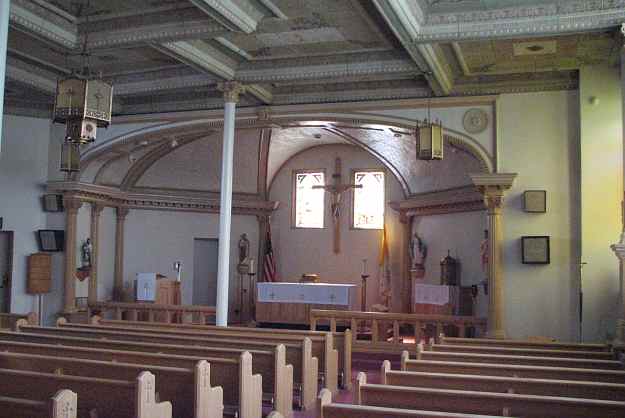 Holy Ghost Chapel on the lowest level.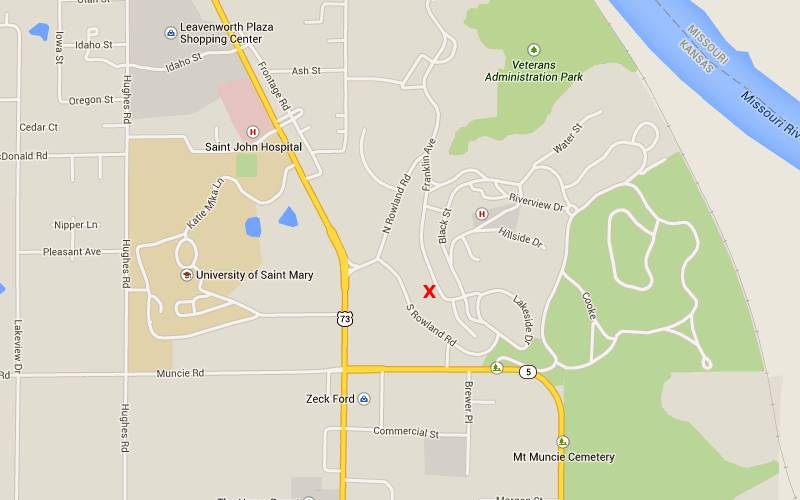 Chapel of the Veterans Map
copyright 2006-2016 by Keith Stokes