Chase Lake Falls

Chase State Fishing Lake and Wildlife Area
Cottonwood Falls, Kansas
(620) 767-5900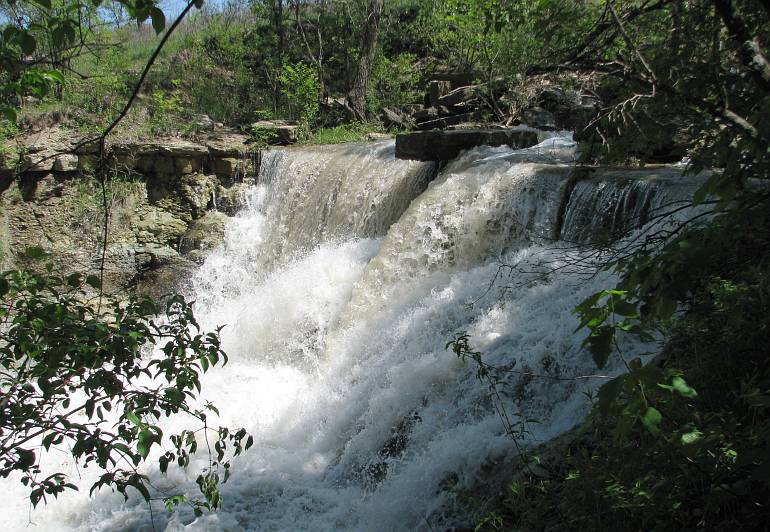 Uppermost Chase Lake Falls following heavy rains.
The three waterfalls along the Chase State Fishing Lake spillway are among the most beautiful in Kansas. They have a total vertical drop of about 40' in perhaps 100' along the creek. The middle falls is the most impressive and can be seen from below if you cross to the middle of the spillway, just above the lowest falls.
Or I assume it is the lowest falls. Rapids can be seen continuing down stream and there may be more waterfalls farther down.
The amount of water at Chase Lake Falls varies during the season from early spring until mid summer. After heavy rains, many times more water flows over the falls and they are more impressive, but I prefer the quiet beauty of the normal flow.
Chase State Fishing Lake and Wildlife Area is 1.5 miles west of Cottonwood Falls in the center of the scenic Flint Hills region of Kansas. The 109 acre lake was constructed in 1964. The lake and surrounding 383 acre wildlife area are owned and managed by the Kansas Department of Wildlife and Parks.
To reach the Chase Lake Waterfalls, turn west on Main Street in Cottonwood Falls (first street south of the K-177 bridge over the Cottonwood River. Drive west 1.5 miles until you see the entrance to Chase State Fishing Lake and Wildlife Area on your left. Follow the gravel road .3 miles to the dam on the north side of Chase Fishing Lake. Park along the road and walk east the length of the dam. Turn left and follow the rough trail along the shallow spillway from the lake.
The walk and climb are moderately difficult and hiking shoes are recommended.
The Chase Lake Waterfalls have become much better known and visited in the years since this page was created. This has become a popular place to play in the water in hot weather. We are glad that more people are getting to experience this spot, but in warm weather it isn't the quiet experience it once was.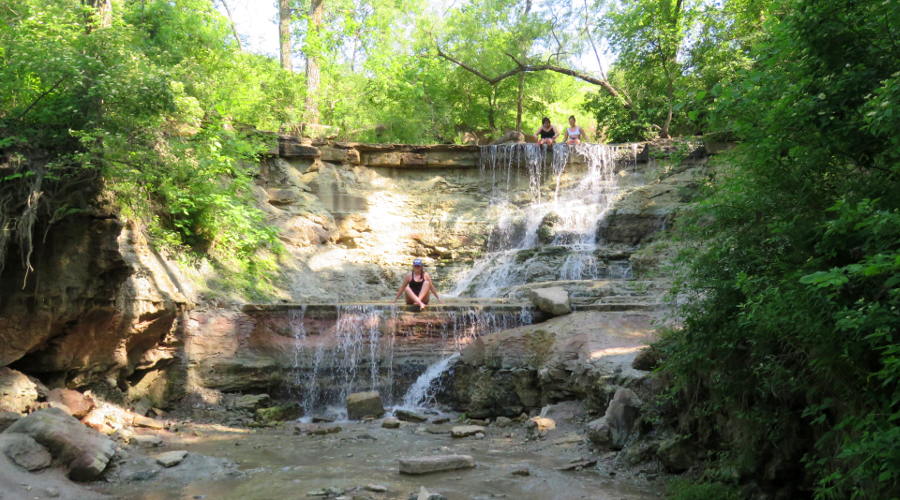 Enjoying the falls on a June Day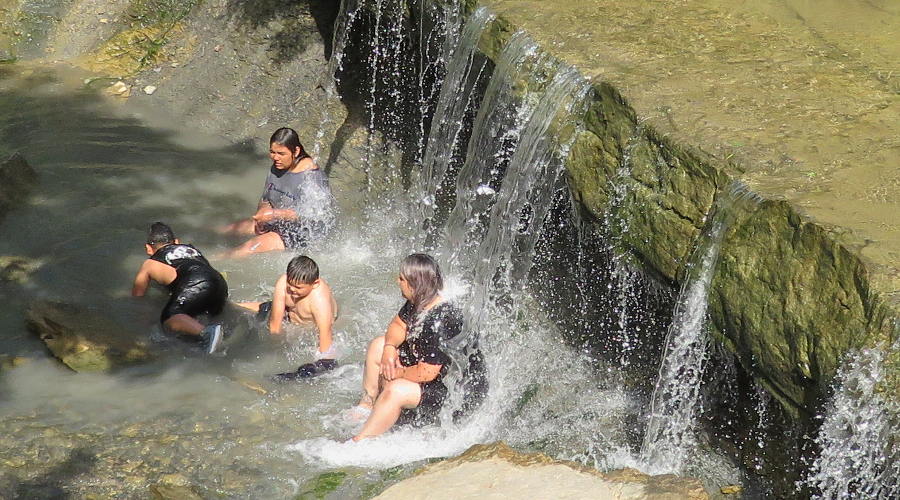 Uppermost of the Chase Lake Falls in June

Lowest of the Chase Lake Falls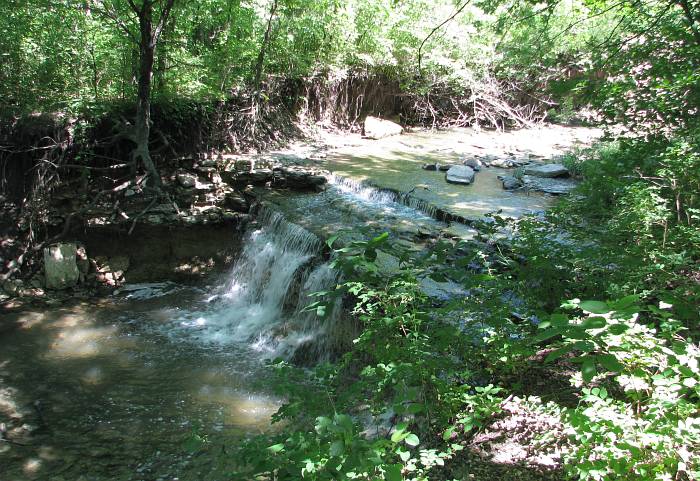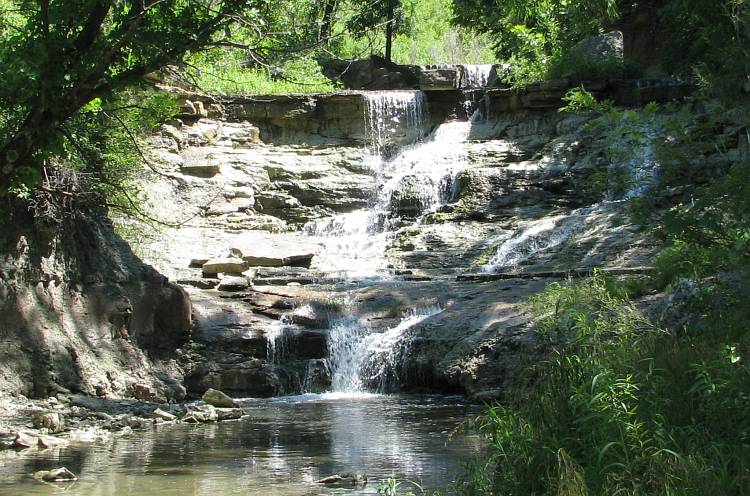 Middle waterfall with just a little of the upper falls visible at the top.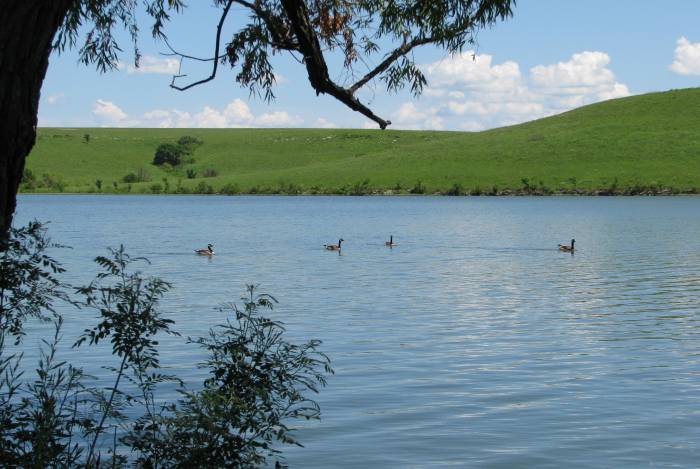 Chase State Fishing Lake has eight fishing piers and many rock and brush fish attractors to enhance angling
opportunities. Species in the lake include channel catfish, black bass, saugeye, crappie, white bass, and blue gill.
More Kansas Waterfalls
Kansas Attractions Kansas Travel & Tourism Home
copyright 2008-2021 by Keith Stokes