Christmas Miracle Village

1970 North Highway 281
Great Bend Kansas 67530
620-617-5995 620-960-0767

Friday - Sunday 6-9PM starting the
Sunday after Thanksgiving until
Christmas, but call to confirm!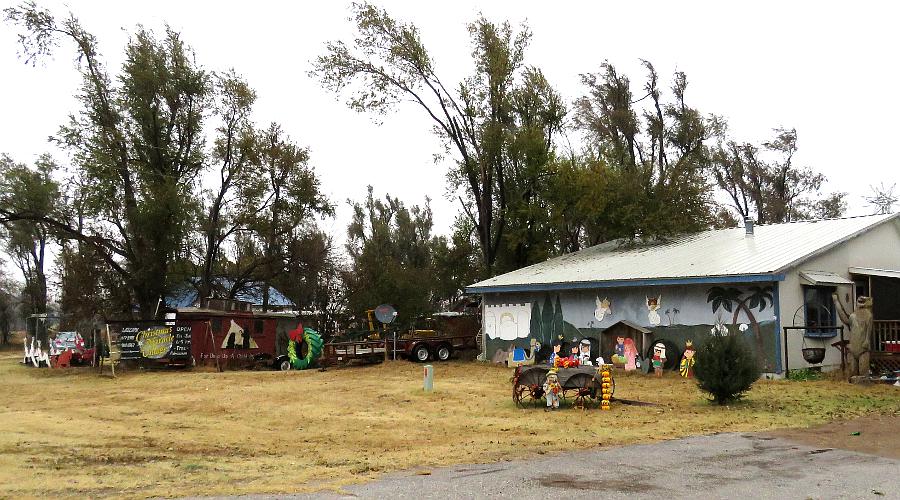 Christmas Miracle Village - Great Bend, Kansas
Christmas Miracle Village, 8 miles south of Great Bend, Kansas is open weekend evenings leading up to Christmas. It was started by Rita Vredenburg, who started the village in Texas in 2004, but brought it to Kansas when she moved next door to her sister, Debbie Clothier, in 2010.The sisters urge visitors to call before coming as the hours may change without advance notice and so visitors can find out if Santa will be present.
Some of the figures come from an earlier Christmas Fantasy Village, which was operated by the late Bob Martin near Great Bend from 1979 to 2000.
Although donations are accepted, there is no charge to stop and look, along with free hot chocolate, cookies, and fudge.
These photos were taken from Highway 281 in early November, before the displays were complete for 2017.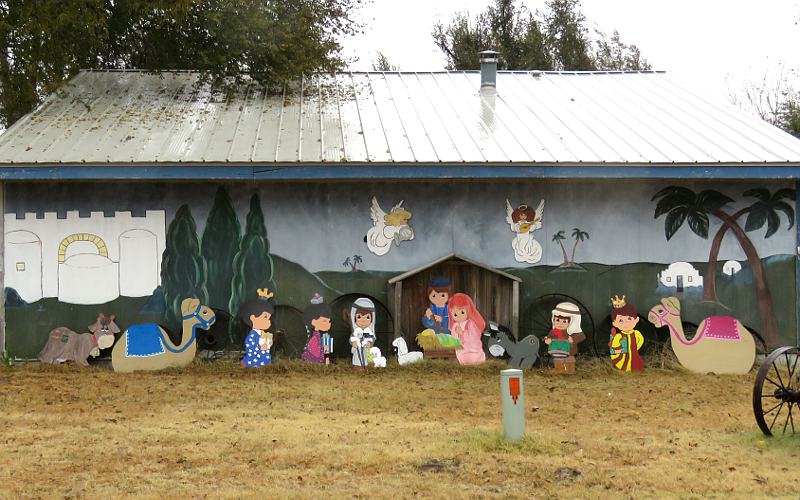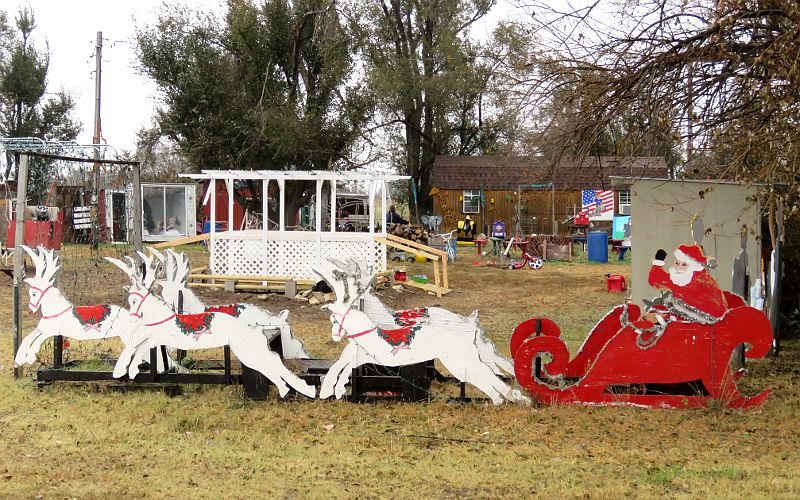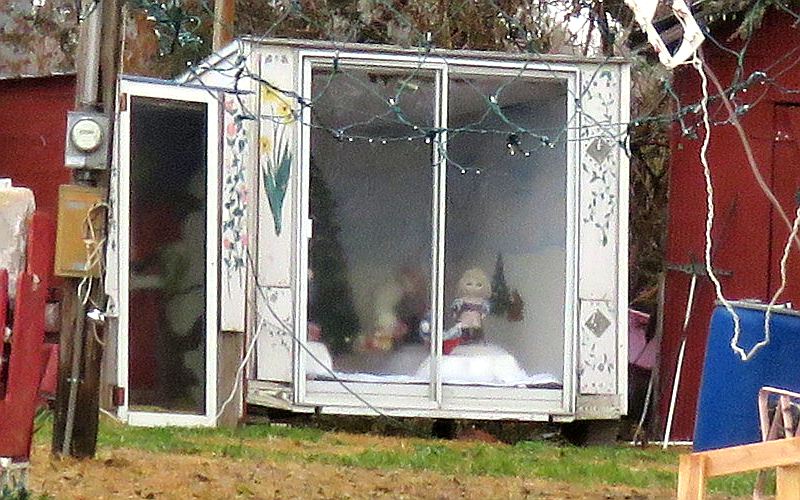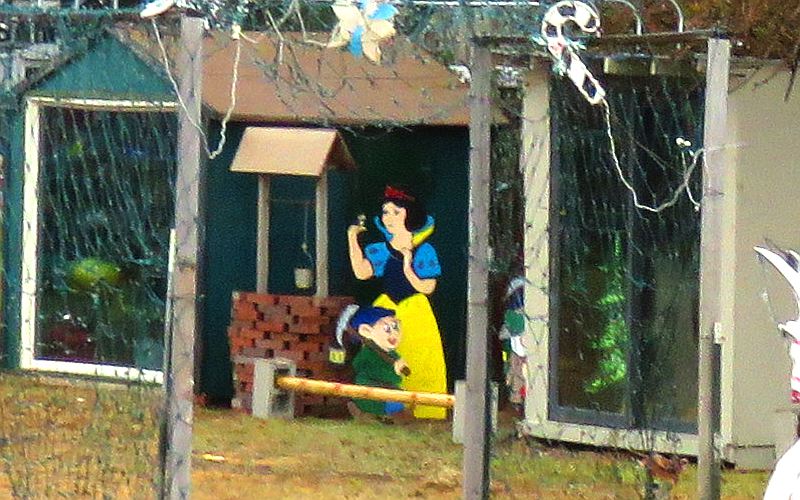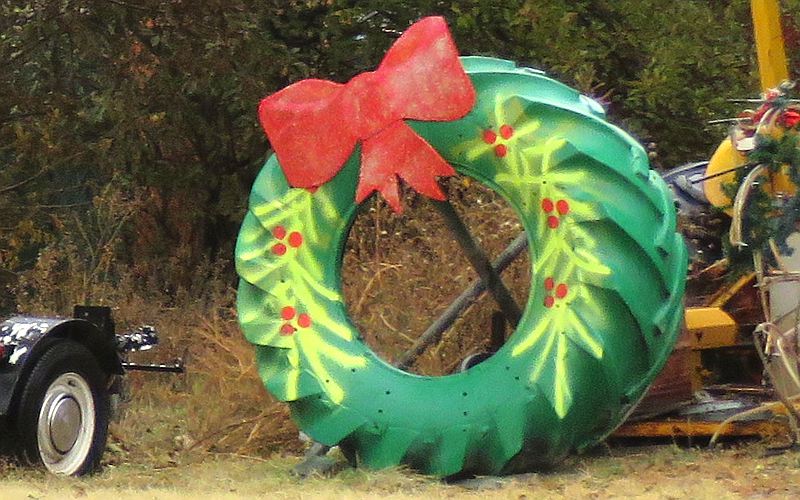 This truck tire Christmas wreath is new for 2017

Christmas Miracle Village Map
Christmas Miracle Village website
Kansas Attractions Kansas Travel & Tourism Home
copyright 2017 by Keith Stokes