Chuck & Hank's River Shack
102 East Atchison Street
Atchison, Kansas 66002
(913) 367-4837

Open 11 AM - 9 PM Friday & Saturday

River Shack menu River Shack map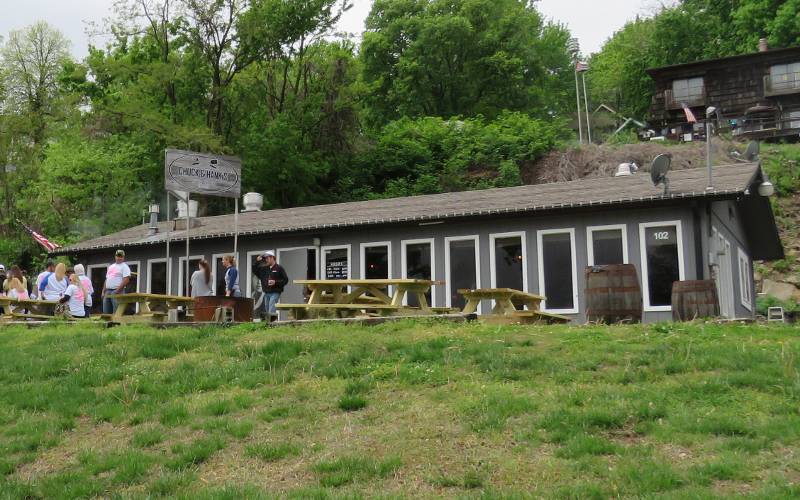 Chuck & Hank's River Shack - Atchison, Kansas
Cousins Charlie Wilburn and Craig Handke opened Chuck & Hank's River Shack in Atchison, Kansas in the summer of 2015 with a menu of Mexican food, barbeque and typical bar & grill items. While the barbeque and other items we tried were good, two things put Chuck & Hanks on our listing of Unique Kansas Restaurants, the view of the Missouri River and the chili.
The $5 serving of chili is the largest I have ever had in a restaurant. It has a wonderful flavor without being very spicy. Usually I would add a lot of pepper or hot sauce to a dish like that, but it tastes great without the heat. It tastes as if the ground beef in the chili has been smoked. I normally don't care for cheese in chili, but everything worked together well.
Although some would object to the grease, this may be a chili for the masses.
Of other dishes tried so far, the pork ribs have been my favorite, smoky, but not overpowerfully so. The crinkle cut fries are ordinary and were not fresh & hot when served. There are several flavors of chicken wings.
Chuck & Hank's River Shack's address is on Atchison Street, but faces River Road. It is open on just Friday and Saturday.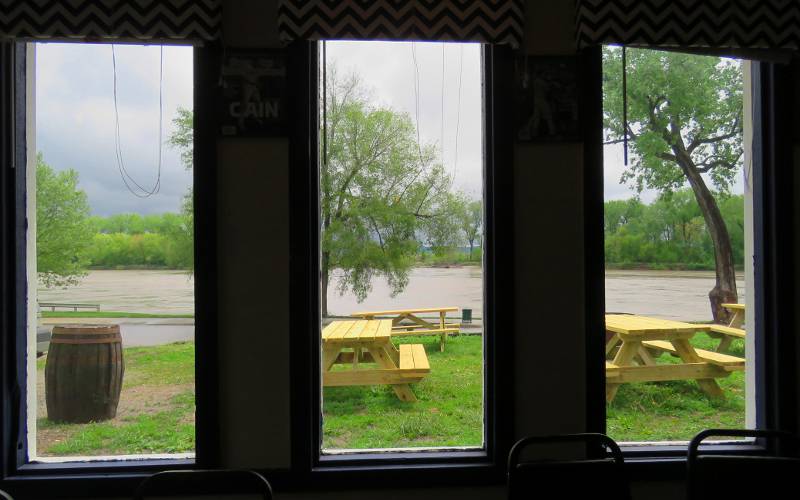 The view from our table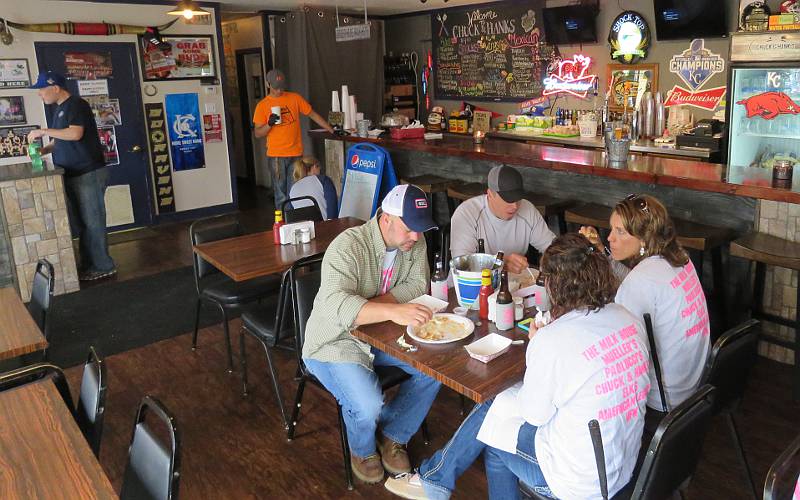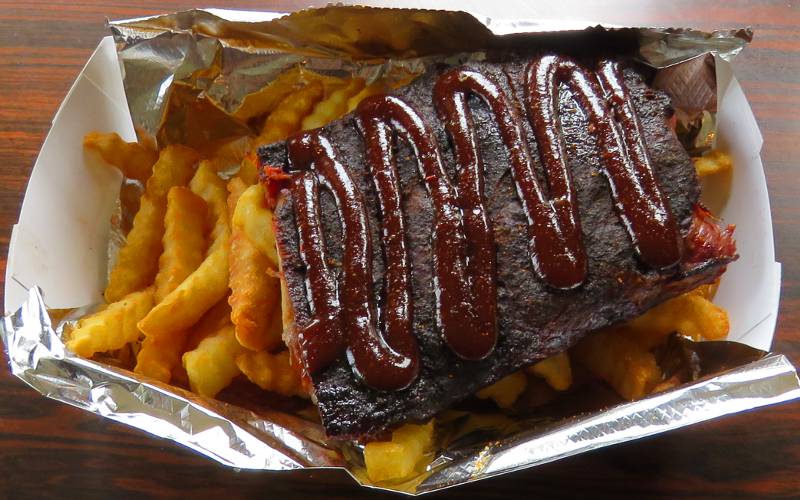 Rib basket ($10.99)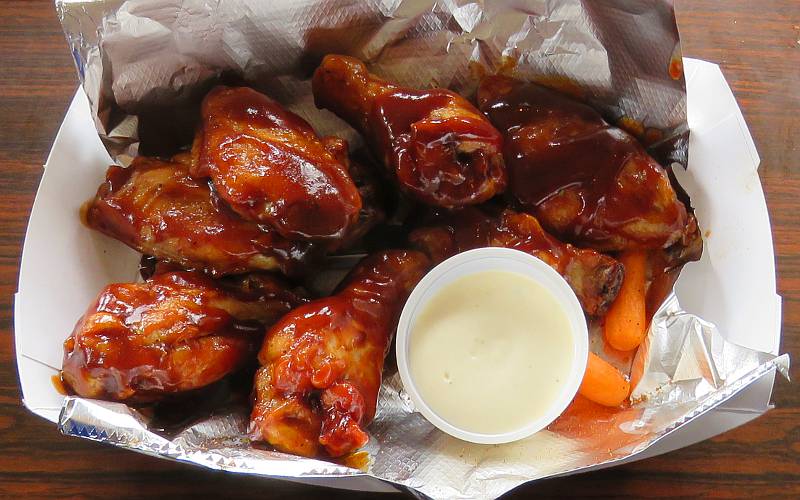 BBQ chicken wings ($6.99)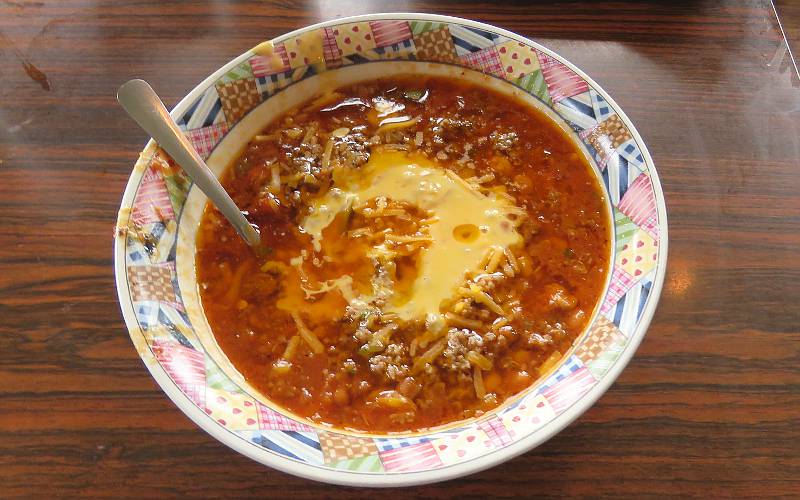 A huge bowl of chili (notice the size of the spoon)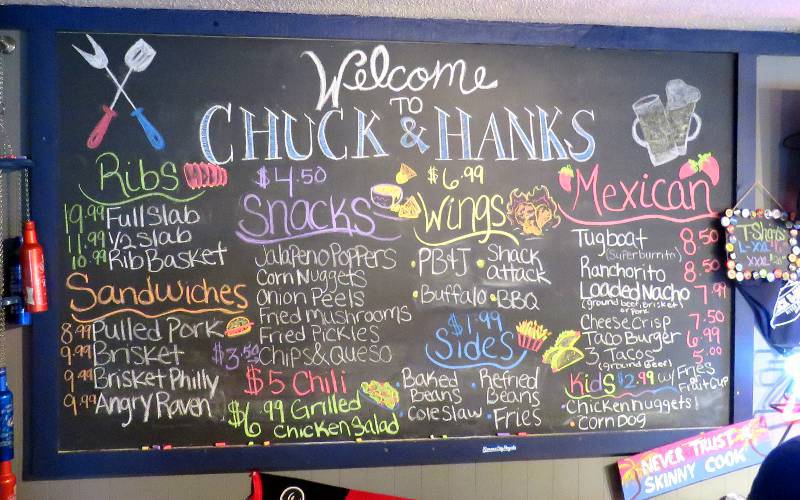 Chuck & Hank's River Shack Menu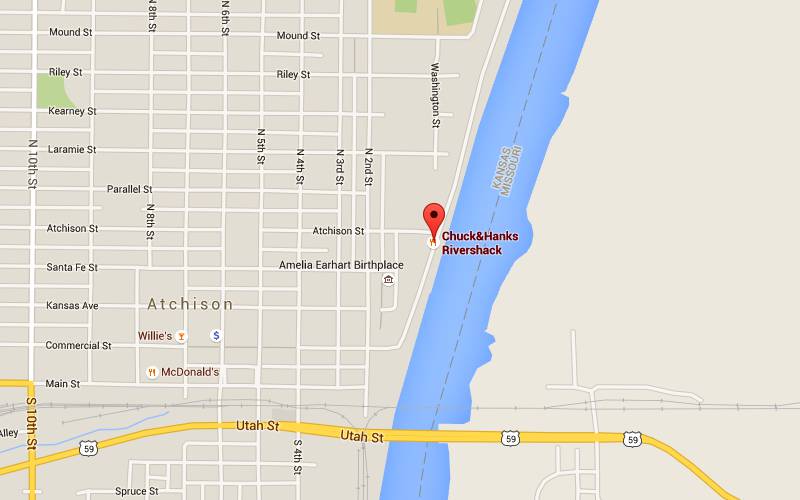 Chuck & Hank's River Shack Map
Unique Kansas Restaurants
Kansas Attractions Kansas Travel & Tourism Home
copyright 2016 by Keith Stokes