Clements Stone Arch Bridge

Clements, Kansas
Chase County

open to foot traffic only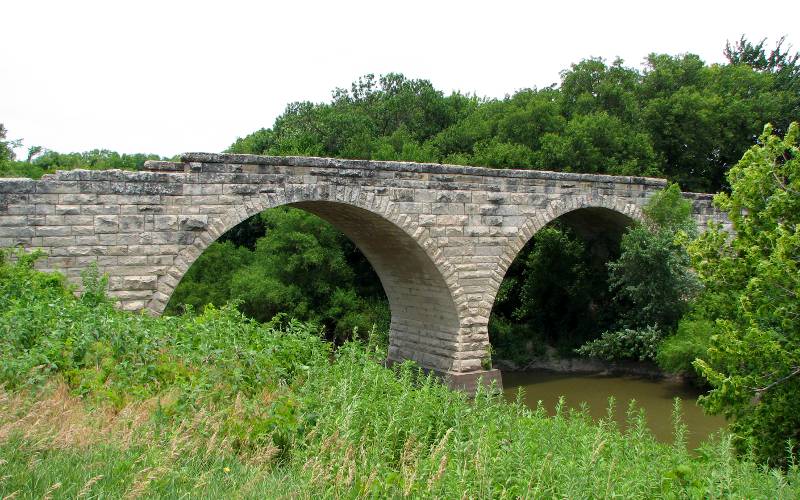 Clements Stone Arch Bridge - Clements, Kansas
Clements Stone Arch Bridge is tucked away in the woods at the edge of a field south of Clements, Kansas. The lovely double arch bridge is a little too tucked away, it's difficult getting a really good side view of the bridge in summer.
Built from locally quarried stone, the Clements Bridge over the Cottonwood River has double 28' arches.
When was the Clements Bridge built? Although many sources list the Clements double arch stone bridge as being built in 1886 (and its centennial was celebrated in 1986), bids to do portions of the work were not accepted until late in 1887, and the bridge was not completed until sometime in 1888.
The Clements Bridge has been closed for a number of years. The first photo at the top of this page is taken from the bridge that replaced it. But you can still visit and walk across the Clements Bridge, about 1/2 mile south of Clements, Kansas, south of Highway US 50.
The Clements Stone Arch Bridge was placed on the National Register of Historic Places in 1976, but there is no marker.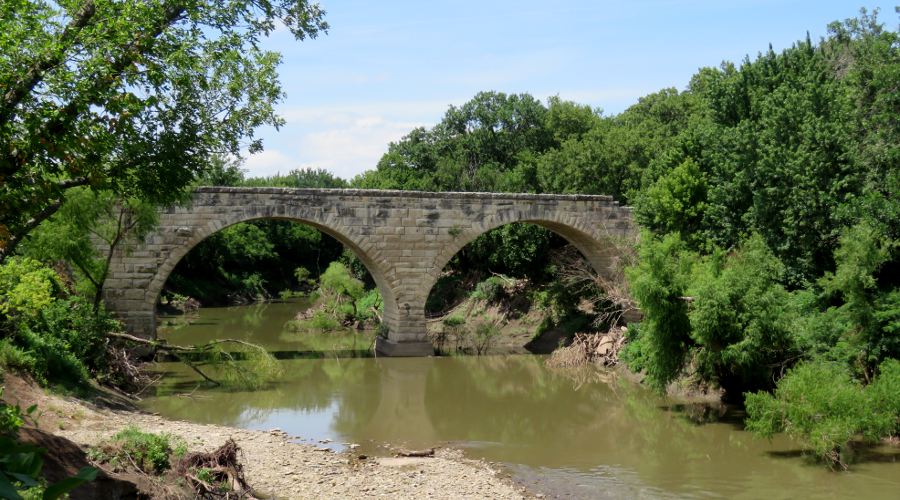 Clements Stone Arch Bridge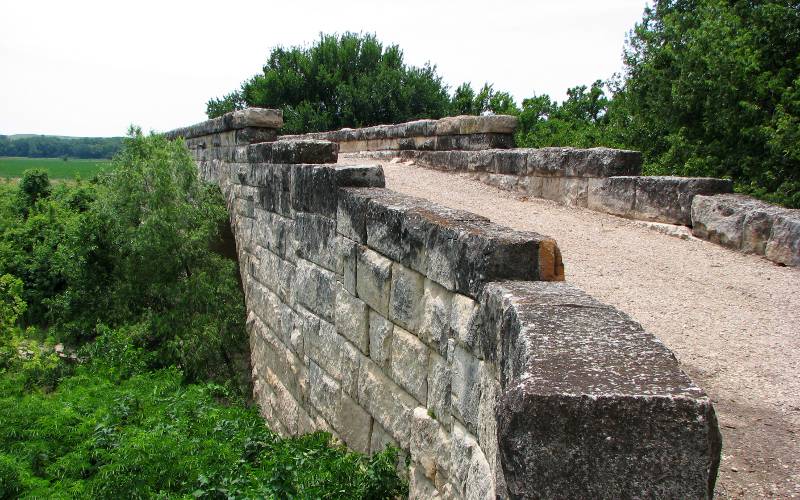 Clements double arch stone bridge in 2006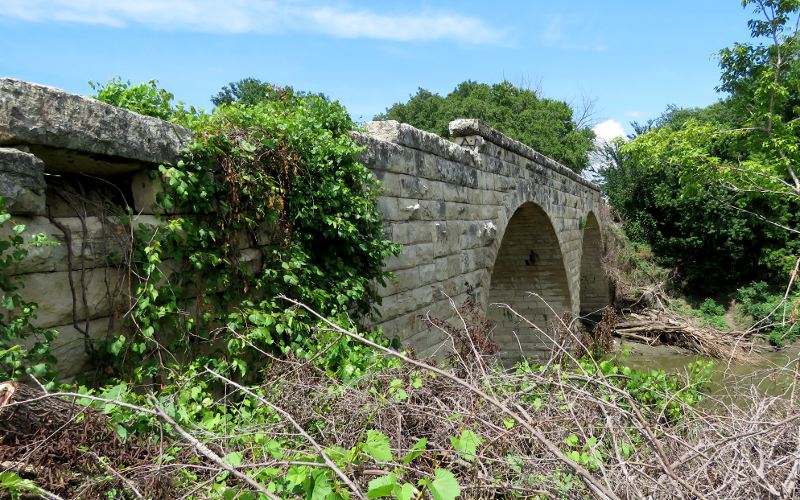 Clements Stone Arch Bridge in 2022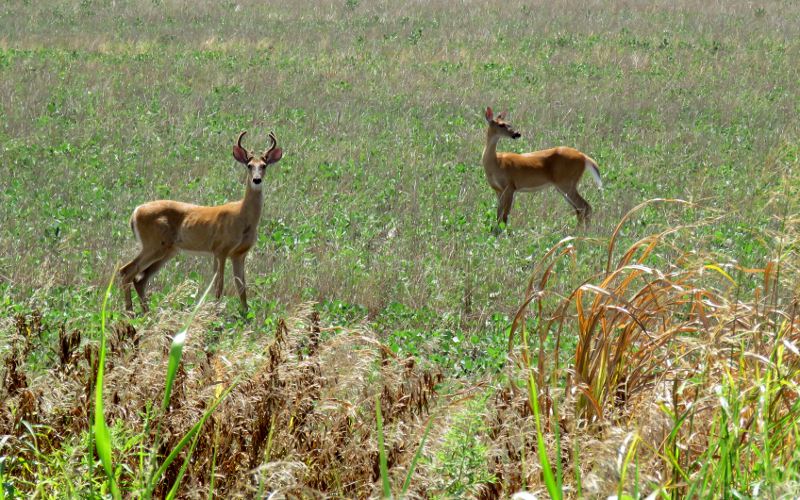 White-tailed deer a couple of hundred feet from the south end of Clements Bridge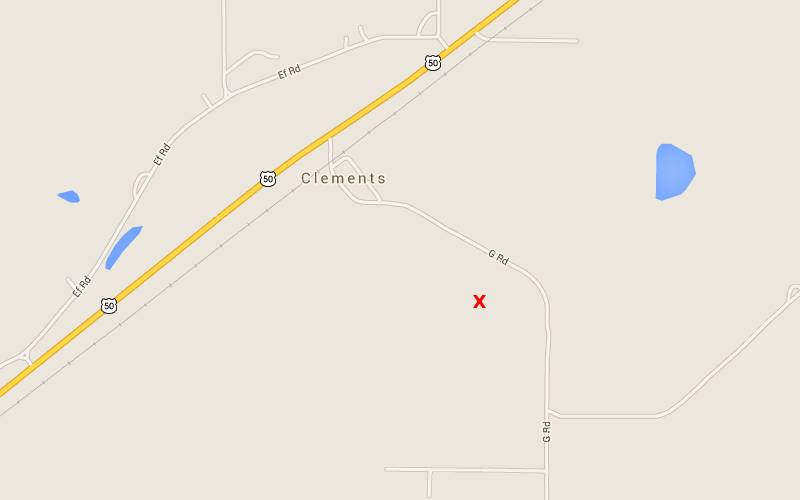 Clements Stone Arch Bridge Map
copyright 2006-2022 by Keith Stokes