Thomas P. "Boston" Corbett
Dugout

Southeast of Concordia, Kansas

free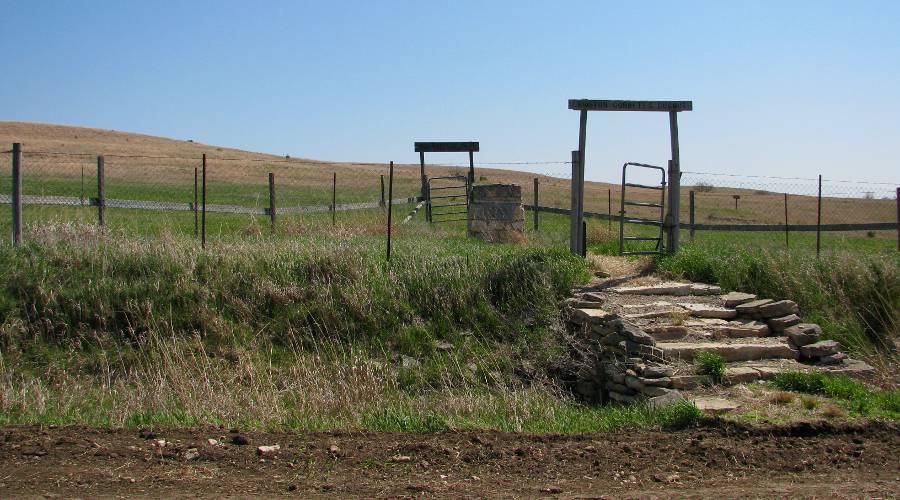 Thomas P. Boston Corbett Dugout - Concordia, Kansas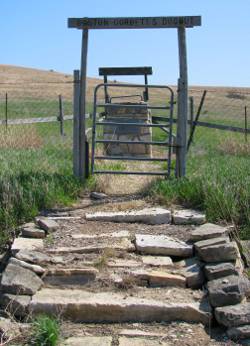 A crude, 60+ year old marker marks the site of Boston Corbett's Dugout home and farmstead near Concordia, Kansas.
Thomas P. "Boston" Corbett was a sergeant in the Union Army who disobeyed orders that John Wilkes Booth should be captured alive and shot and killed Booth on April 26, 1865. Boston was discharged from the army and moved back to Boston where he resumed work as a hatter. Over the next few years, he moved to Connecticut and later New Jersey where he was a lay preacher.
Corbett moved to Kansas in 1878, where he started a farmstead near Concordia and lived in a dugout home. He sometimes shot at people who tried to approach the home.
In 1887, Corbett was given the position of assistant doorkeeper for the Kansas House of Representatives in Topeka. One day he overheard a comment in the legislature he considered blasphemous and cleared the room with his pistol. Corbett was arrested, declared insane, and was committed to the Topeka State Hospital. There is speculation that mercury poisoning from his previous work as a hatter may have contributed to his mental condition.
Corbett escaped on a horse which had been tethered in front of the hospital in 1888. He rode south to Neodesha, Kansas stayed briefly with Richard Thatcher, who had he had met while they were both prisoners of war at Andersonville during the Civil War. When Boston left Neodesha, he said he was leaving for Mexico. Although there have been multiple rumors about the rest of his life, there are no later records.
To make his story even stranger, a few years latter someone applied for Boston Corbett's pension, but that impostor was a former patent medicine salesman named John Corbett.
Eighty years after Boston first moved to Concordia, Boy Scout Troop 31 built a roadside monument to Boston Corbett on Key Road southeast of Concordia and placed a small sign marking the hole that remained where Corbett once lived. The marker originally included two revolvers, but they have since been stolen.
The marker reads:
1878
BOSTON CORBETT DOUGOUT
SIXTY YARDS SOUTH IS THE SITE OF THE
DOUGOUT HOME OF BOSTON CORBETT, WHO AS
SOLDIER SHOT JOHN WILKES BOOTH
THE ASSASSIN OF PRESIDENT LINCOLN.
ERECTED BY BOY SCOUT TROOP 31, CONCORDIA, KANSAS
1958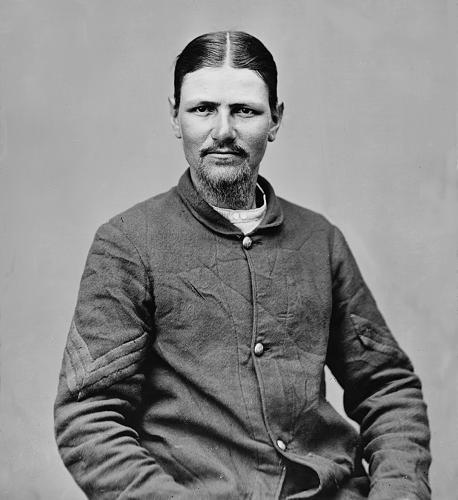 Thomas P. "Boston" Corbett photo courtesy of the Library of Congress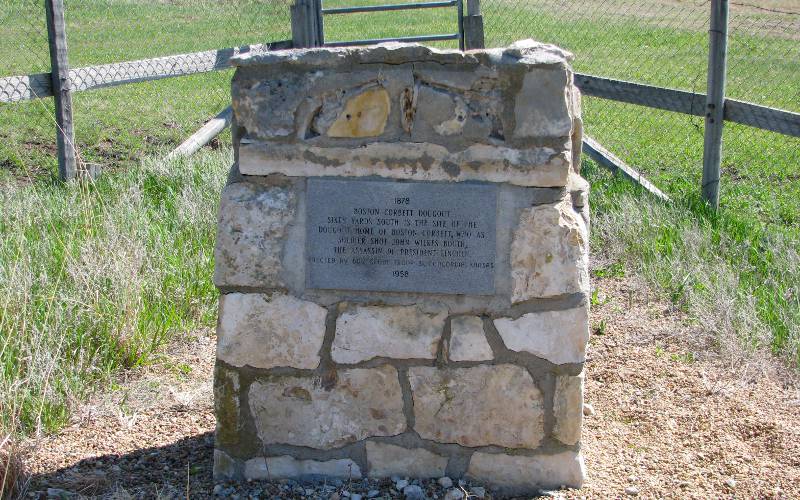 The Boston Corbett Dugout marker in 2008. The outlines of the six shooters which were stolen from
the marker can be seen at the top.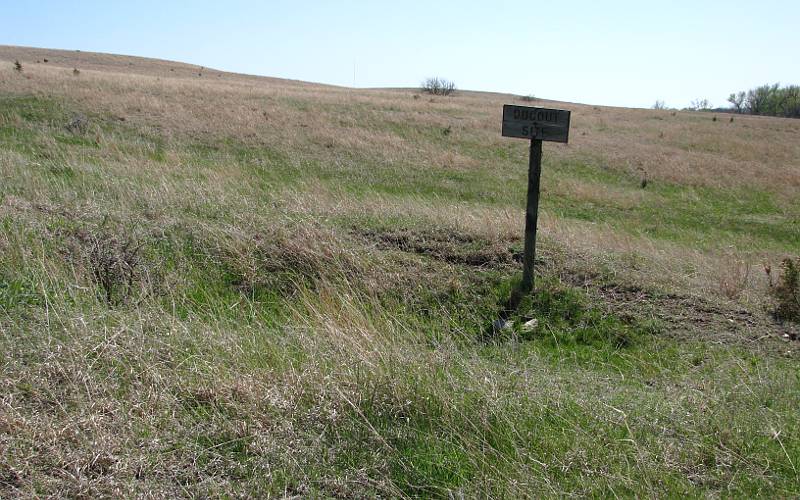 All that remains of Boston Corbett's dugout home.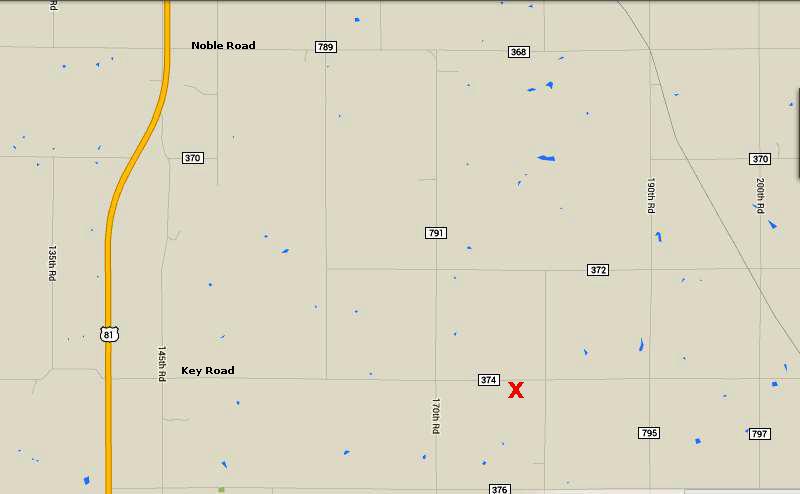 Boston Corbett's Dugout map
copyright 2008-2019 by Keith Stokes