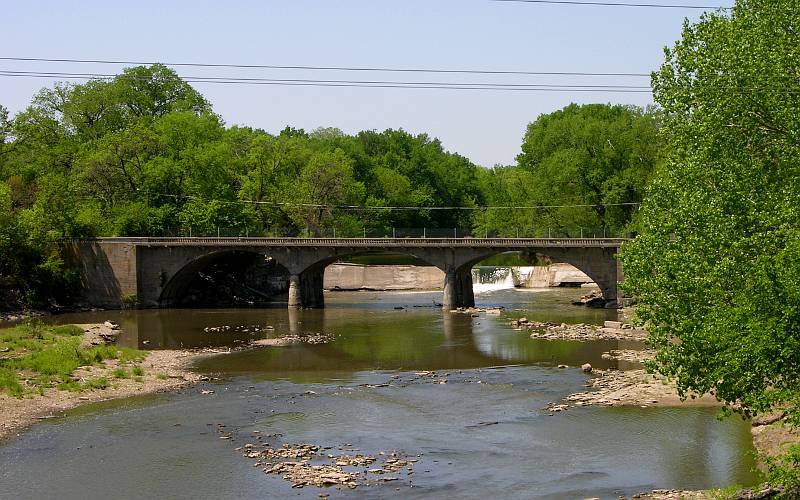 Cottonwood Falls Bridge and Dam from Highway 177 bridge in 2006.
The Cottonwood Falls and Bridge at the north side of Cottonwood Falls, Kansas is a nice place for a short break or picnic. The adjacent Bates Grove Park provides parking, tables and grills.
The first dam at this site was constructed of cottonwood logs in 1860. It provided water power for a saw and grist mill. In 1906 the dam was expanded and used to generate electricity. The present dam is constructed from cut limestone which was later covered with concrete.
The first major bridge at Cottonwood Falls was a 150 foot long iron truss bridge constructed in 1872. The present bridge was constructed in 1914 by the Missouri Valley Bridge Company of Leavenworth, Kansas for $13,700. It is one of only 3 remaining reinforced masonry, earth filled arch bridges that were designed by Daniel B. Luten. The bridge is listed on the National Register of Historic Places.
In 2007, the Cottonwood Falls Bridge had major restoration.
The community also has some interesting stores and galleries along Broadway between the bridge and the Chase County Courthouse.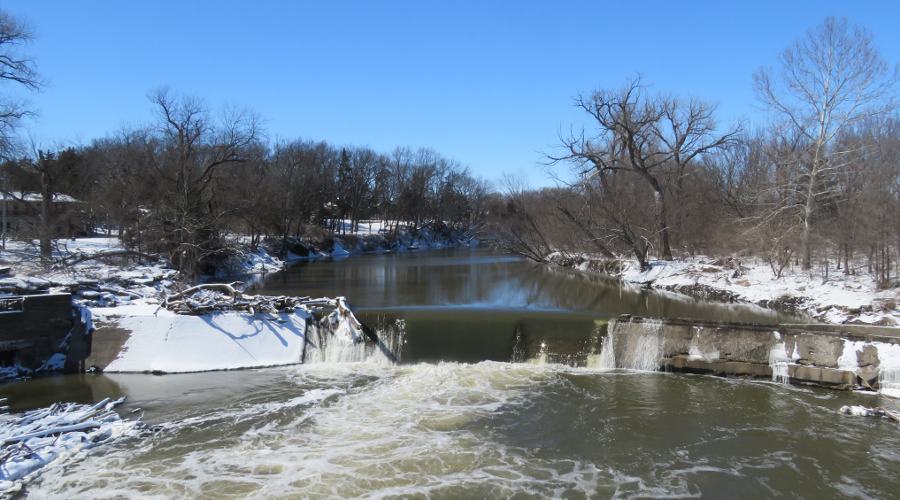 Cottonwood Falls Dam in March 2019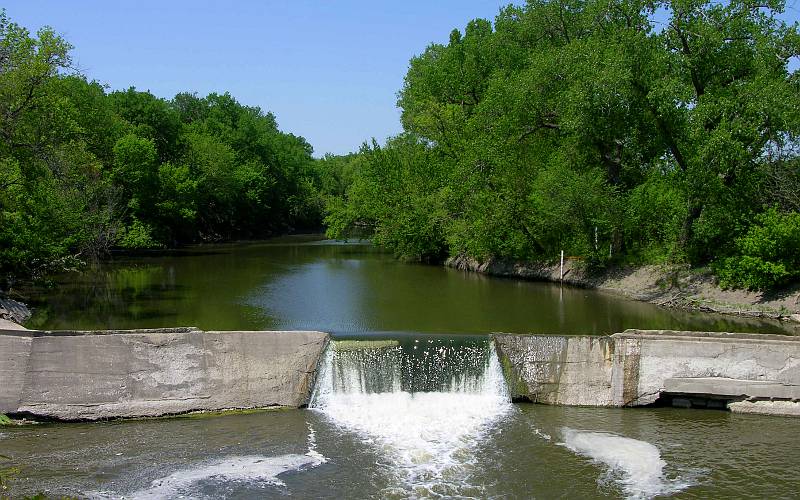 View of Cottonwood Falls Dam from the bridge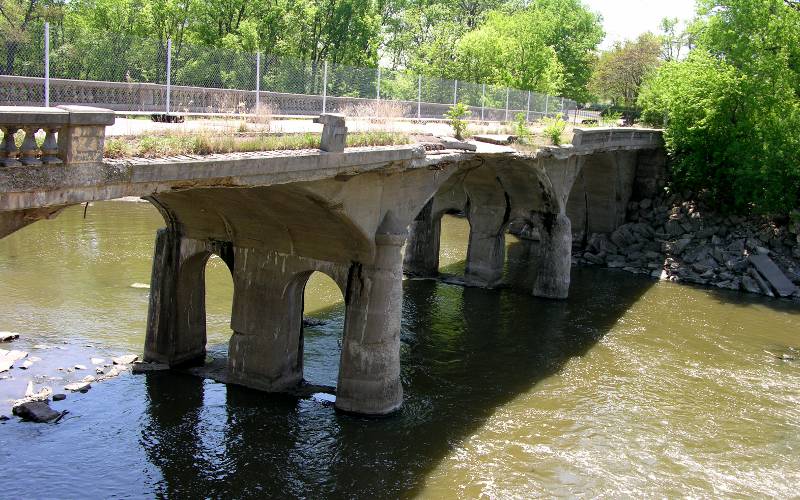 The 1914 Cottonwood Falls arch bridge in 2006.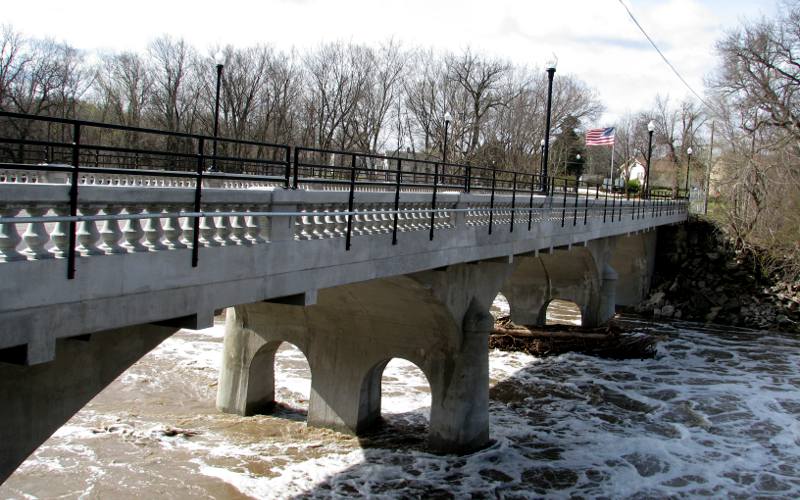 The improved 1914 Cottonwood Falls arch bridge in April, 2008.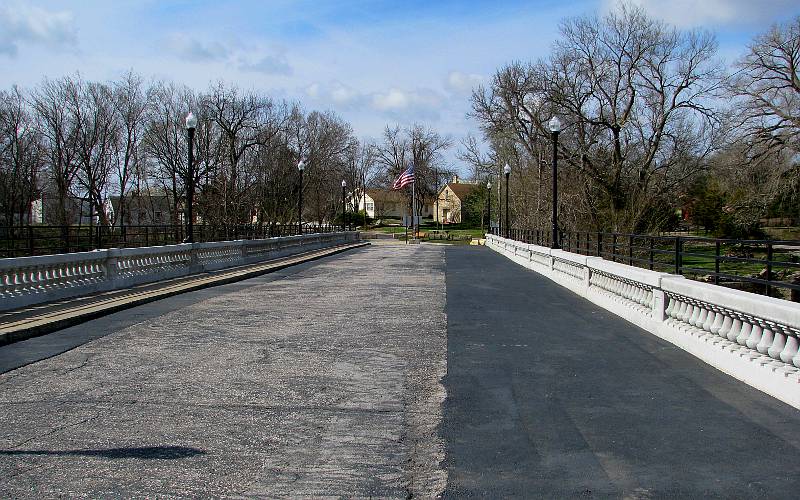 The new surface of the bridge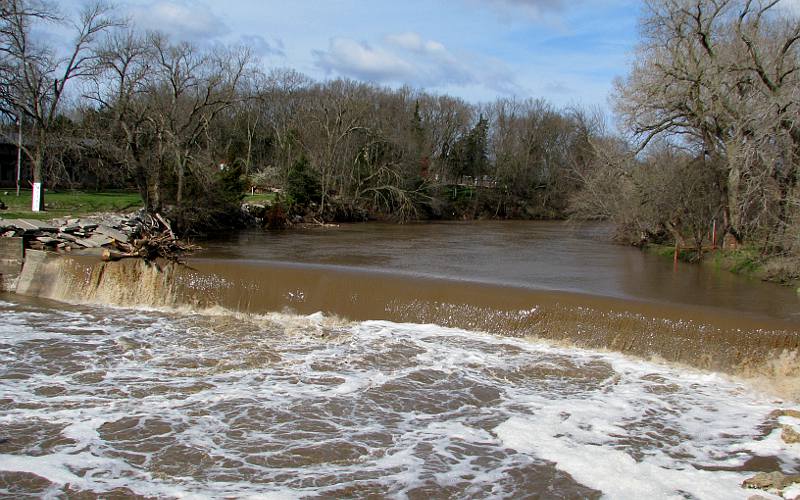 Cottonwood Dam waterfall during spring high water in 2008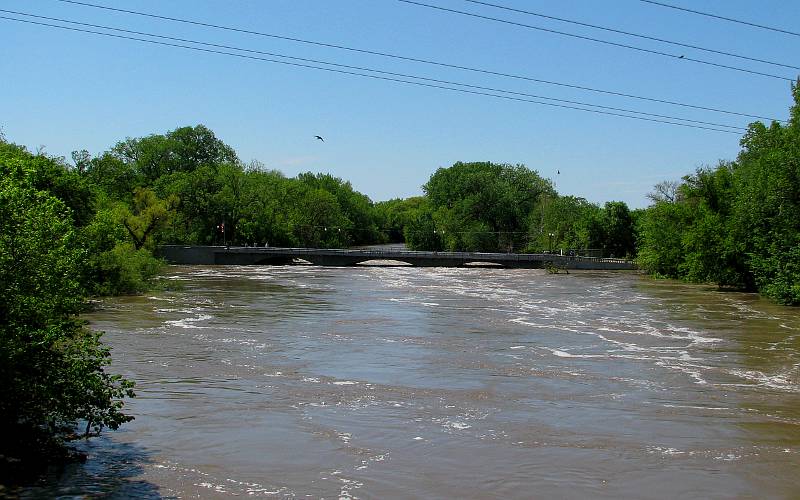 Even higher water passing under the Cotton Wood Falls Bridge in May 2009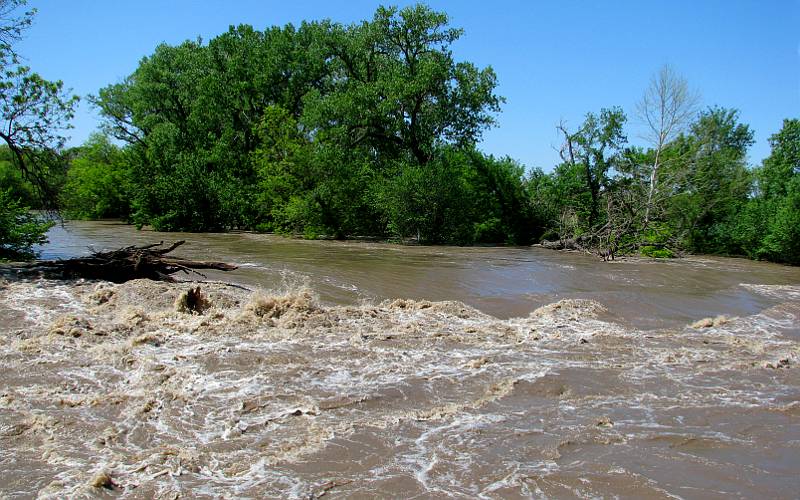 The high water makes the falls almost entirely disappear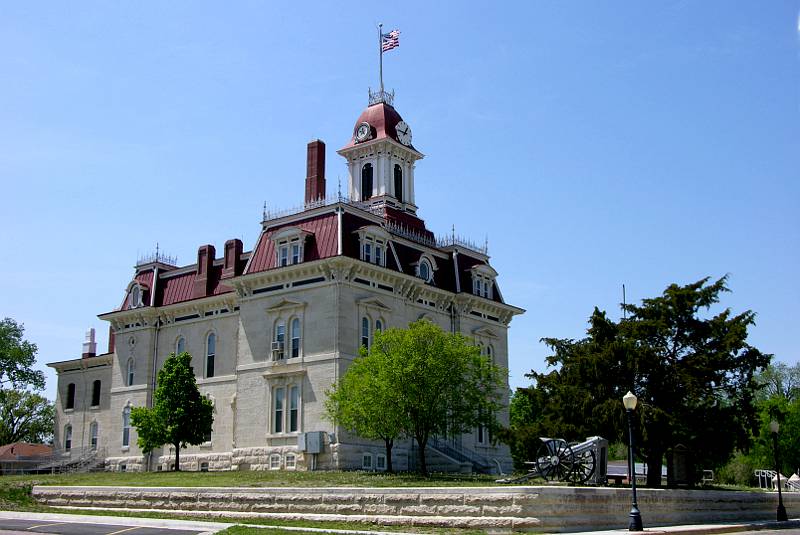 The 1873 French Renaissance Chase County Courthouse is the oldest Kansas Courthouse still in use.
Climb to the 3rd floor for the view, 10 AM - 2 PM, Monday - Friday.
Photos from this page were reprinted in the Winter, 2008 issue of Kansas Traveler.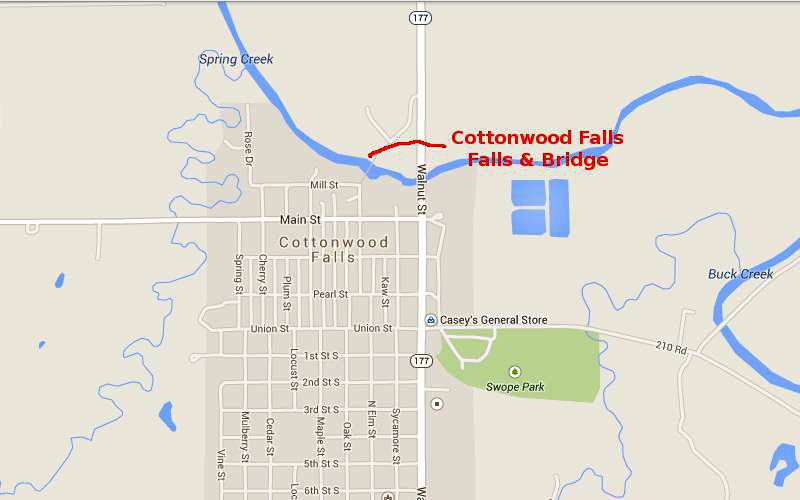 Cottonwood Falls Kansas Dam and Bridge Map
Cottonwood Falls Prairie Fire Festival
Kansas Attractions Kansas Travel & Tourism Home
copyright 2006-2019 by Keith Stokes