Country Diner
21 West Broad Street
Colony, Kansas 66015


Archive Only
The C0untry Diner closed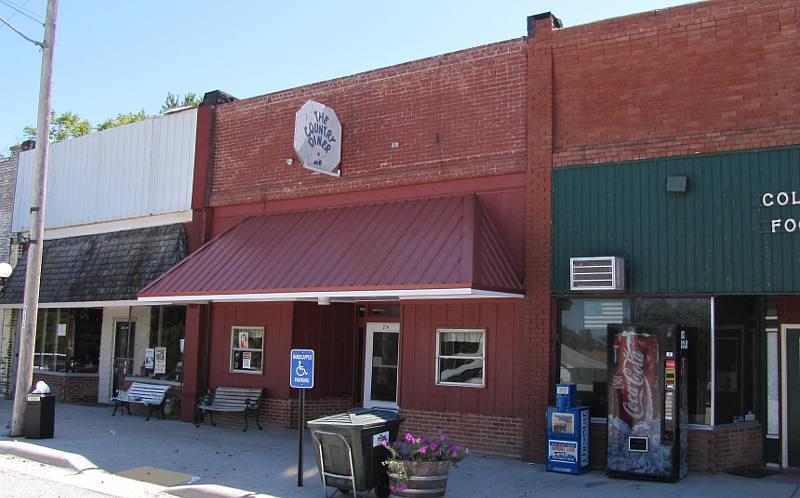 The Country Diner - Colony, Kansas
Archive page only. Country Diner first moved two blocks and changed to Colony Community Diner & Convenience. The restaurant has since closed.
The Country Diner in Colony, Kansas serves large quantities of good home cooked food at very reasonable prices. It is open for breakfast and lunch, seven days a week and serves supper only on Friday and Saturday.
Colony is just off of US-169 and the Country Diner is just a block off of the Prairie Spirit (bicycle) Trail. The best dishes include the hamburgers, chicken fried steak, pork tenderloin, hot beef sandwich, and the fresh onion rings, mashed potatoes & French fries.
The Country Diner is just about simple homemade food, served in huge quantities for very little cost. During one visit, a huge meal for 4 people came to only $32.
Homemade pie is only a $1.99, but after three visits I have been too full to try it.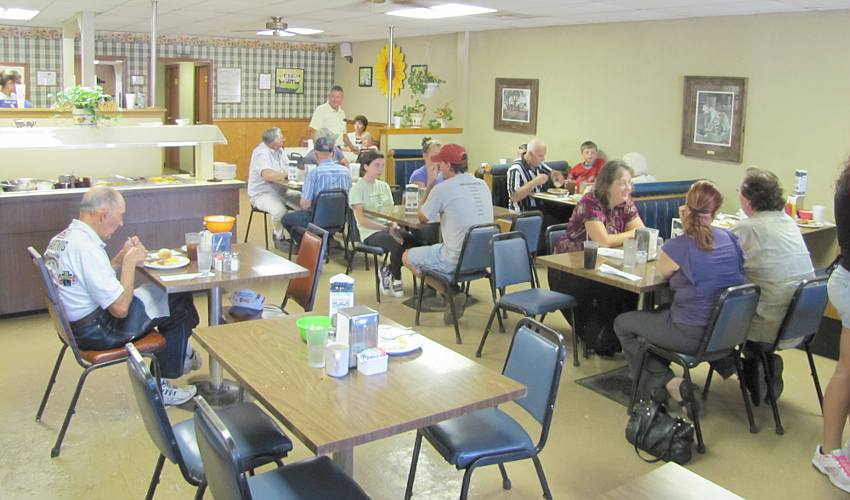 The Country Diner on a Sunday afternoon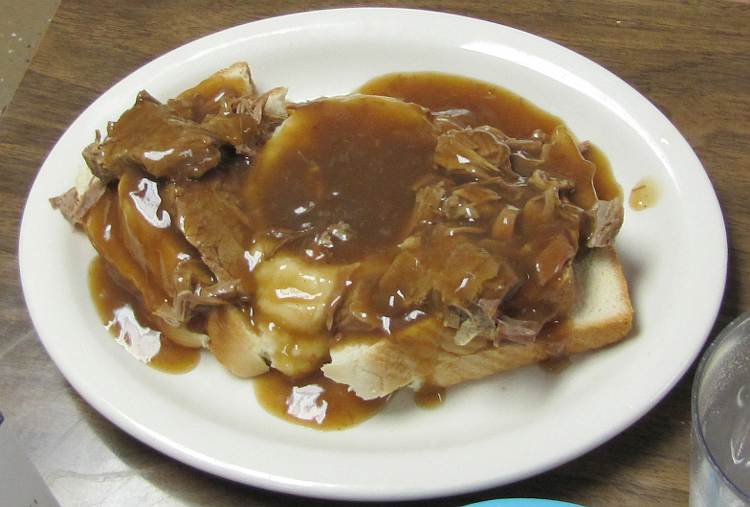 Hot beef sandwich with potatoes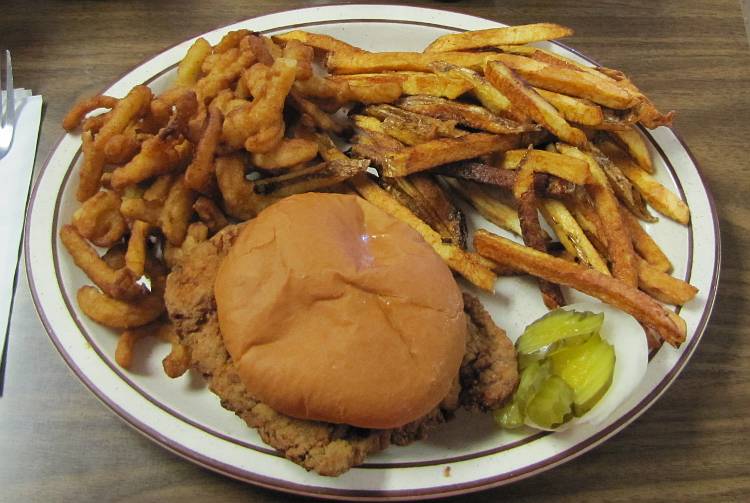 pork tenderloin sandwich, onion straws, French fries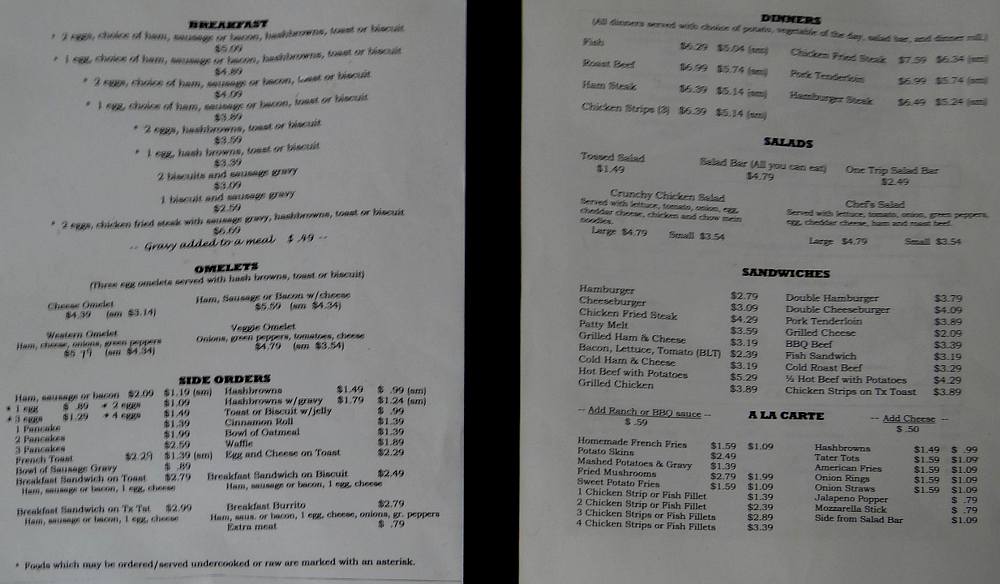 Country Diner menu from September 2012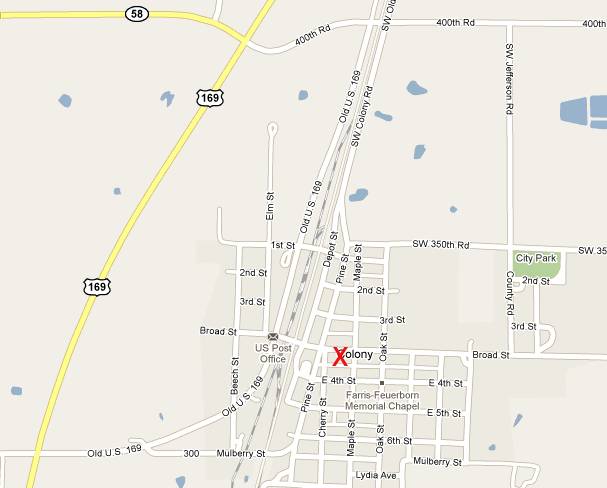 Country Diner Map
copyright 2010-2021 by Keith Stokes