Cray Historical Home Museum

805 North 5th Street
Atchison, Kansas 66002
(913) 367-3046

Open April to mid December
Thursday, Friday, Saturday 10AM - 4PM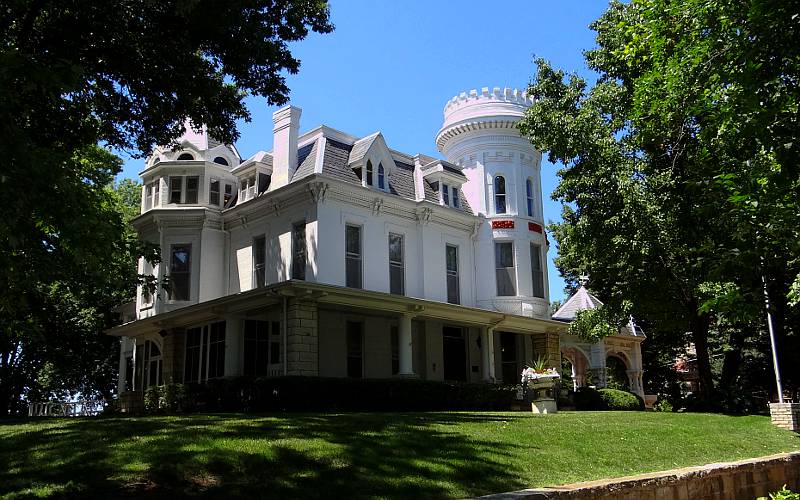 Cray Historical Home Museum - Atchison, Kansas
The Cray Historical Home Museum in Atchison, Kansas was established in 1978, but was closed for renovations during the years when I made repeated trips to Atchison to visit all of its attractions for this web site. But it is open again and well worth a visit. The 25 room Victoria mansion is very ornate and nicely furnished. We were taken on a tour of the home where we were told a bit more than we needed to know about who donated which item, but it really was interesting.
As with most old Atchison homes, there is a ghost story about the museum, but it is about the gift shop in the carriage house, rather than the main building. When the possessions of the late founder of the museum were moved from the carriage house and it was turned into a gift shop and projection room, ghosts reportedly messed repeatedly with the videotape and speakers. That only stopped after some of the those possessions were placed on display in the top most room of the home's imported Scottish tower. Learn more about Atchison's haunted houses on the Haunted Atchison Trolley Tours.
The Cray Historical Home Museum was built in 1882 by the banker W.W. Hetherington. It is listed on the National Register of Historic Places and is operated by a private trust.
Special tours for groups of 10 or more can be arranged by calling (913) 367-3046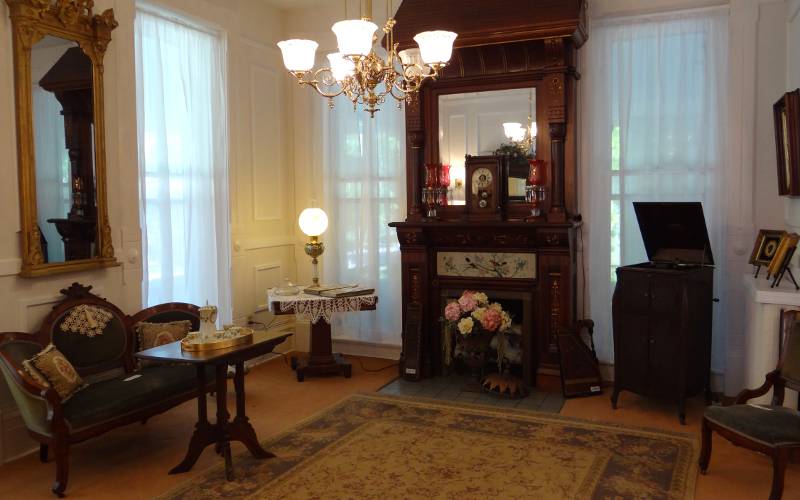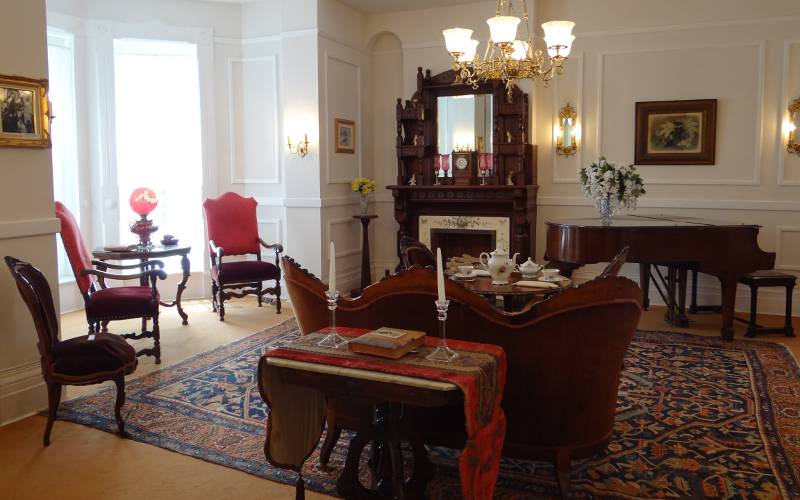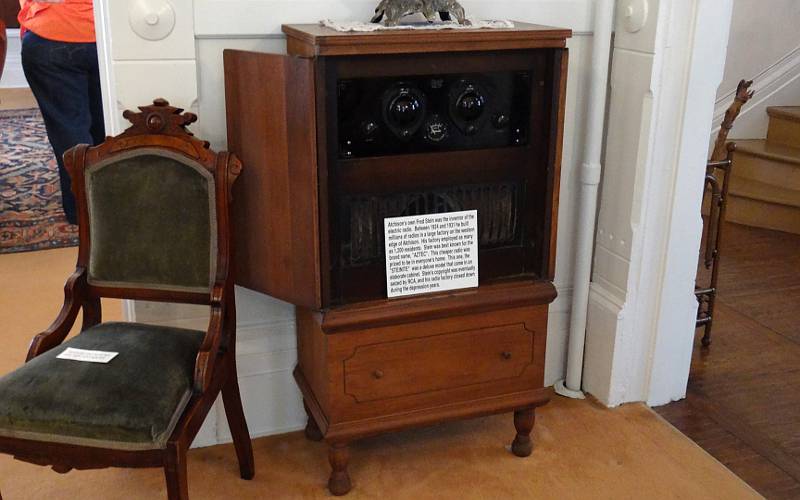 In 1921, Fred Stein of Atchison introduced the Steinite Electric radio, the first none battery electric radio to be placed
on the market in the US. By 1927 his Atchison plant turned out 700 radios a day and employed over 1,000 people.
The Steinlite company still manufacturers his dielectric type grain moisture meters in Atchison.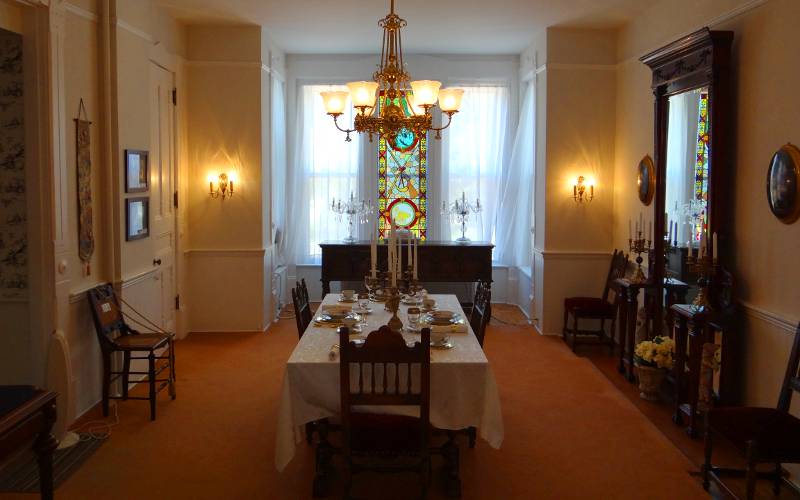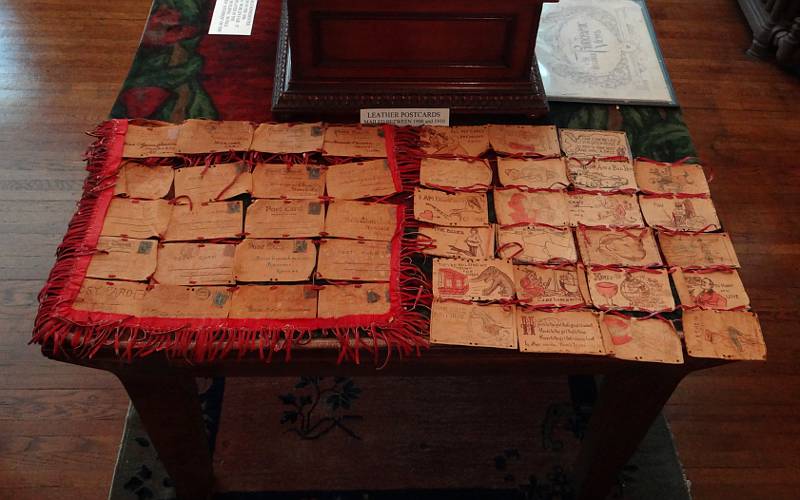 Leather postcards which were mailed between 1900 & 1910.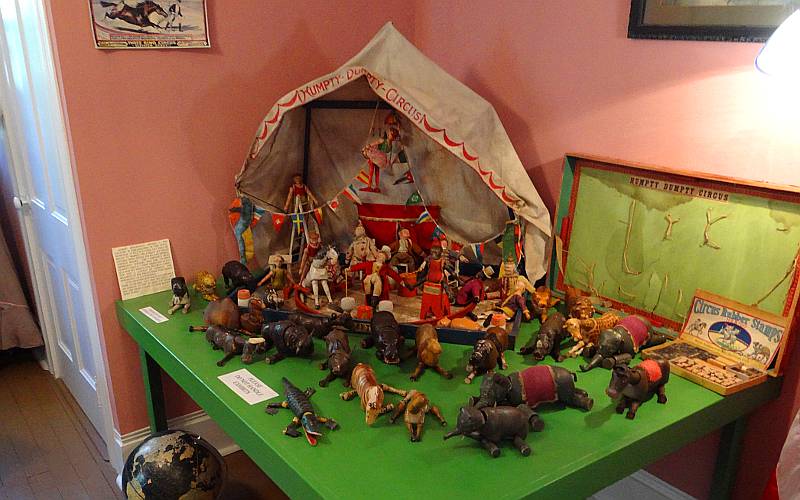 Humpty Dumpty Circus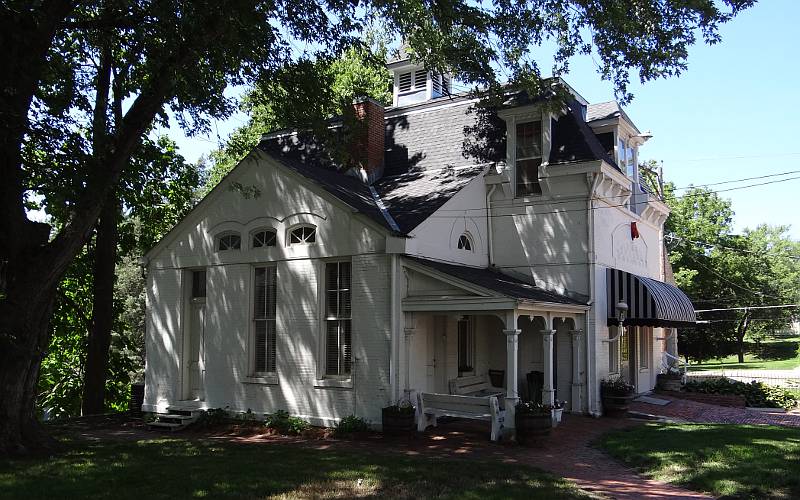 Haunted carriage house features a gift store and a small theatre showing a film on the architecture of Atchison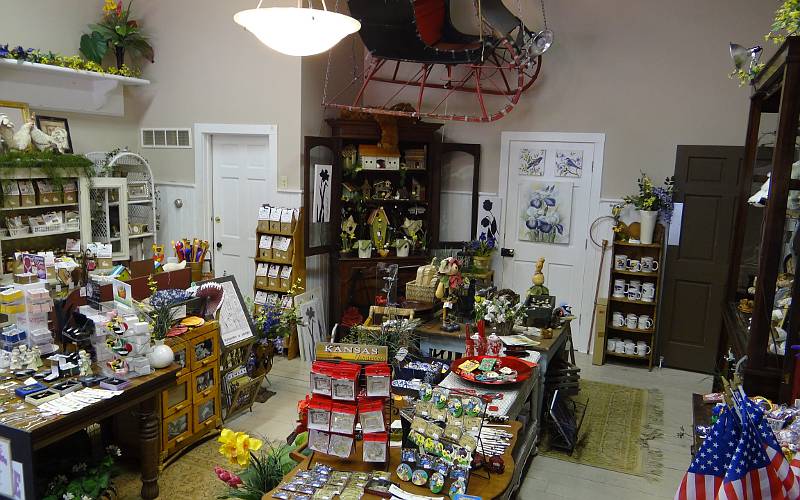 Gift shop in the carriage house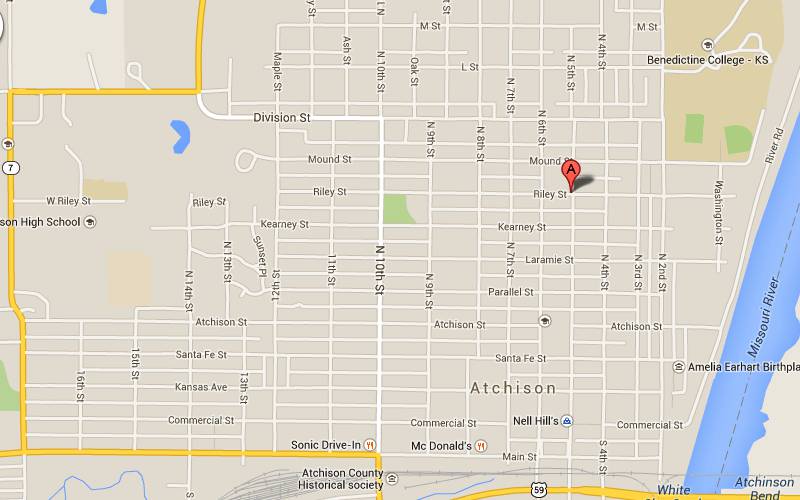 Cray Historical Home Museum Map
copyright 2013-2021 by Keith Stokes