Dorothy's House, Land of Oz and Coronado Museum
567 East Cedar Street
Liberal, Kansas 67901
(620) 624-7624

Coronado Musium: free
Dorthy's House/ Land of Oz: $7 adults
$5.50 Seniors $4.50 age 6-18
Hours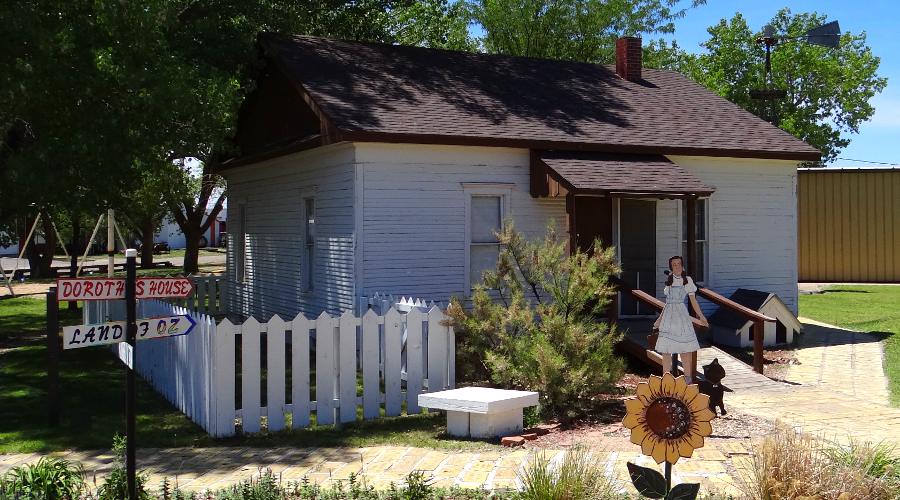 Dorothy's House, Land of Oz and Coronado Museum - LIberal, Kansas
Three attractions come together in Liberal, Kansas. Dorothy's House & Land of Oz, and the Seward County Coronado Museum.
The Coronado Museum was established in 1961 in an attractive 1918 home. The free museum is a typical local historical museum devoted to the history of Seward County and will primarily be of interest to those who are from the surrounding area. The museum building also houses a gift shop and runs continuous showings of the best known adaptation of L. Frank Baum's 1900 children's novel The Wonderful Wizard of Oz, the 1939 movie The Wizard of Oz staring Judy Garland.
In 1981, a house was moved to the grounds of the Coronado Museum and transformed into a replica of the house shown in the movie and Kansas Governor John Carlin recognized it as the official home of Dorothy Gale. A 5,000 square foot "Land of Oz" which was originally displayed in Topeka was moved adjacent to Dorothy's house in 1992. Visitors can tour both attraction for $7. The Land of Oz is dark and the displays are made from recycled and found objects.
The tours are conducted by a gingham dressed "Dorothy" who wears ruby slippers. Being Dorothy has become an honor in Liberal. Each one has her name engraved on a brick in the yellow brick road. There is even a monument with the names of the Liberal, Kansas Dorothys who who return to work at the museum after retiring the slippers.
The metal Land of Oz building also houses Oz memorabilia, including personal effects from the Munchkins.
Hours
Memorial Day to Labor Day
Monday - Saturday 9 a.m. - 6 p.m.
Sunday 1 p.m. - 5 p.m.
Rest of Year
Tuesday - Saturday 9 a.m. - 5 p.m.
Sunday 1 p.m. - 5 p.m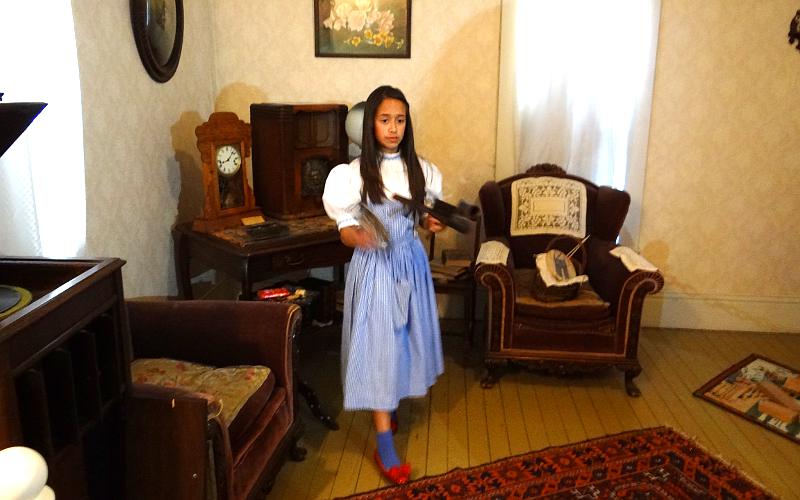 A Dorothy conducting a tour of Dorothy's House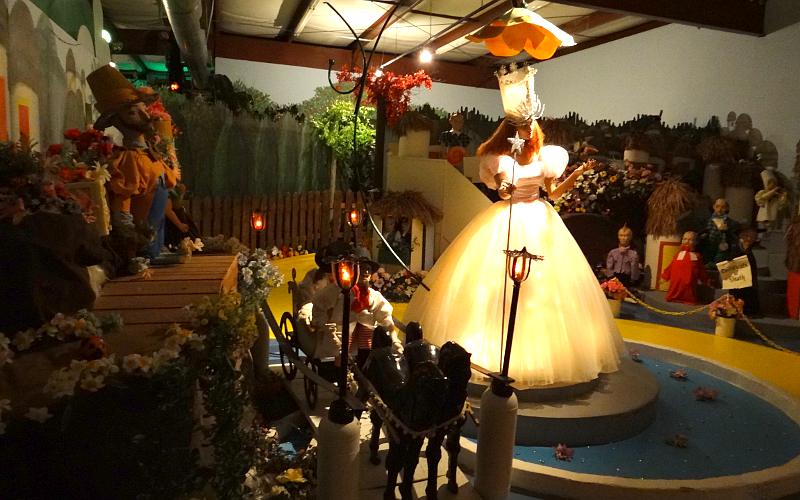 Animated "Land of Oz"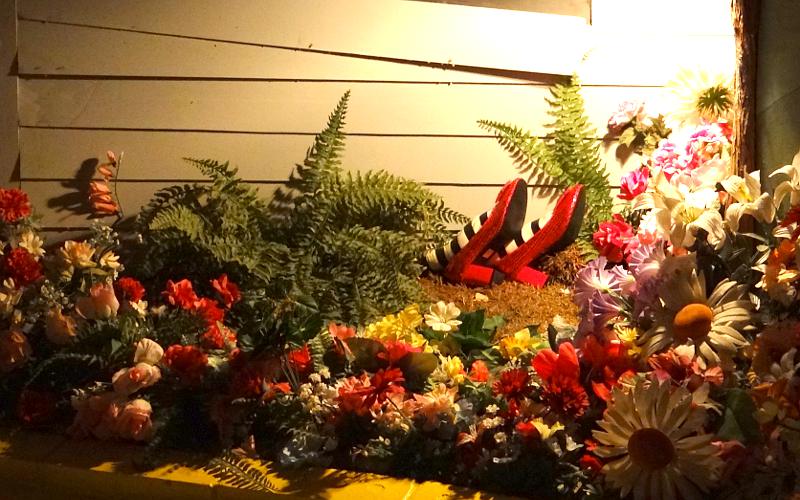 feet sticking out from Dorothy Gale's farmhouse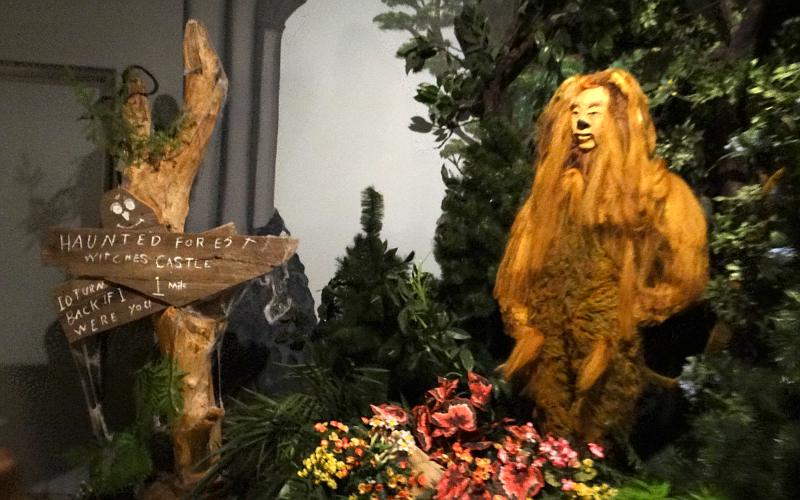 Cowardly Lion in the Haunted Forrest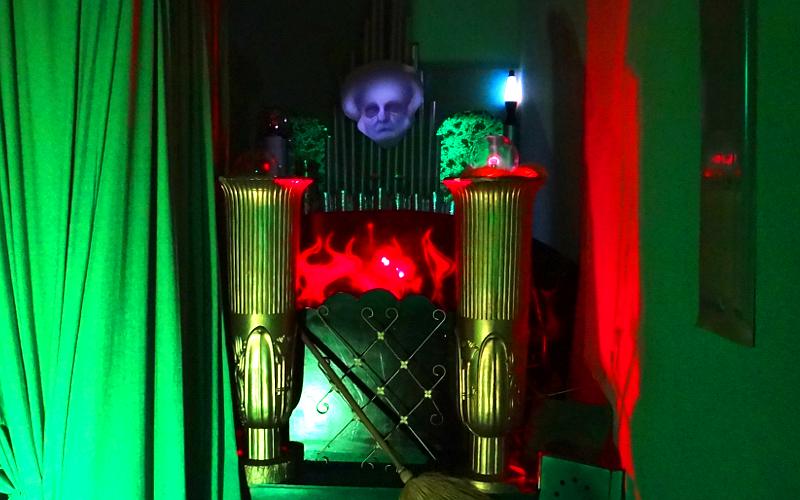 The Wizard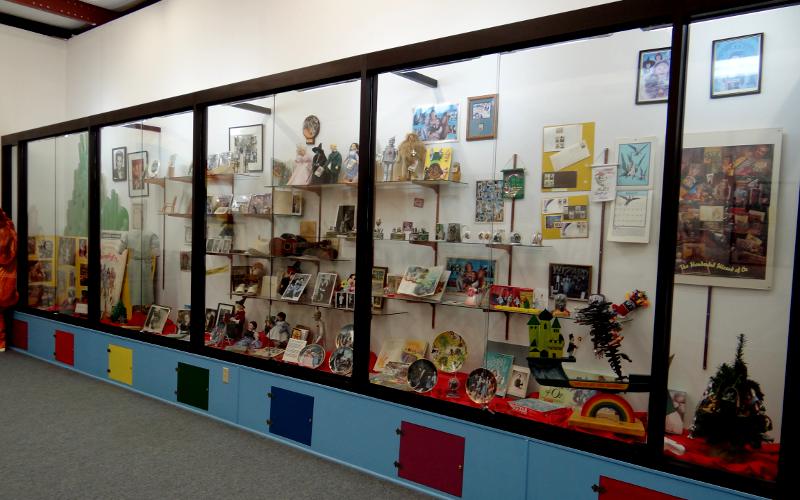 Oz memorabilia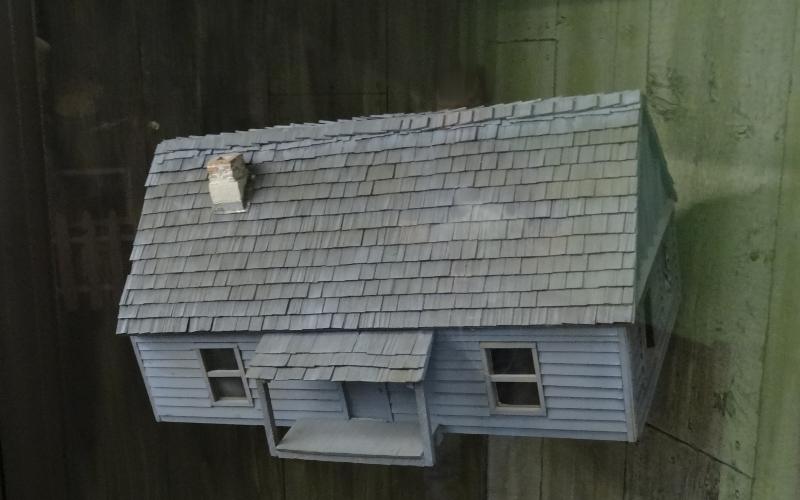 Model of the farmhouse which was used in the filming of the
1939 The Wizard of Oz.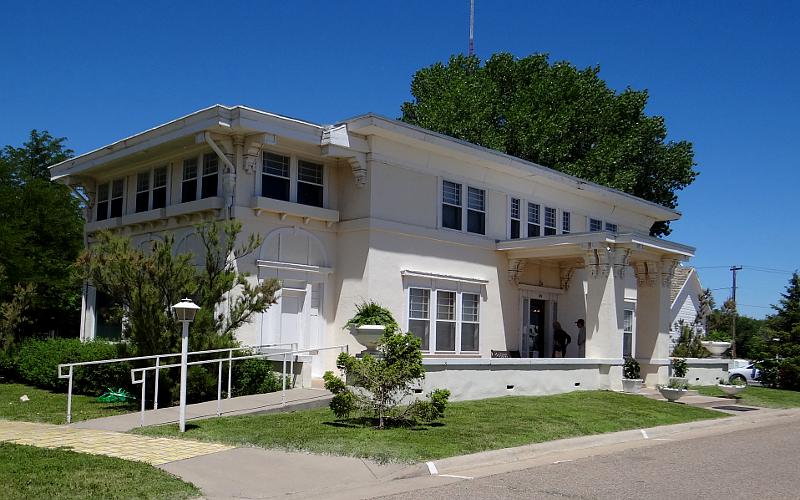 Seward County Coronado Museum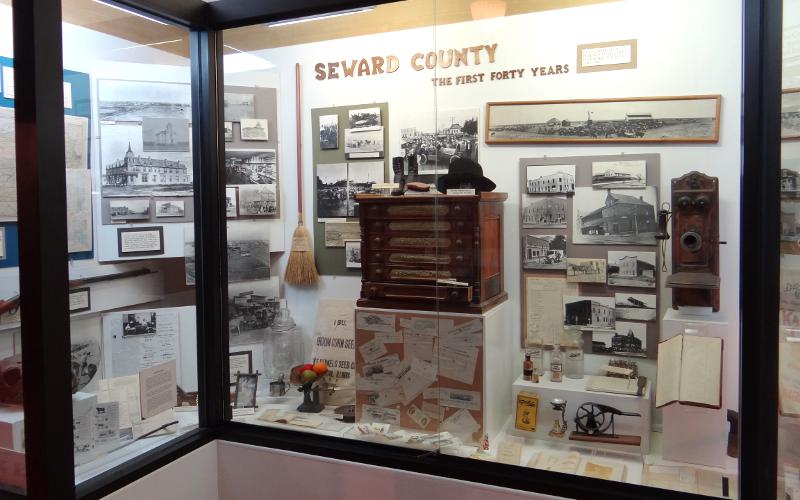 Seward County First 40 Years display


Dorothy's House, Land of Oz and Coronado Museum Map
Dorothy's House / Corobado Museum Wamego Oz Museum
Kansas Attractions Kansas Travel & Tourism Home
copyright 2012-2021 by Keith Stokes