Douglas Avenue Sculptures

Douglas Avenue between Main & Topeka

Carrie A. Nation Fountain
Douglas and St. Francis
Wichita, Kansas 67202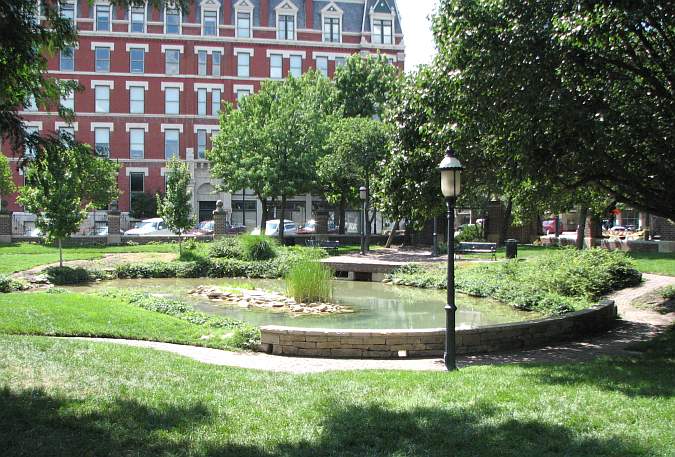 Naftzger Memorial Park along Douglas Avenue in downtown Wichita.
NOTE: Construction and changes to Naftzger Park make the Carrie Nation fountain inaccessible at this time.
Thirty one bronze sculptures by Puget Sound, Washington artist Georgia Gerber were placed along streetscape of Wichita, Kansas along East Douglas Avenue in the late 1990s. The whimsical sculptures are incorporated into Lewis Reflection Square Park and the nearby sidewalks, some times incorporating small fountains.
The largest sculpture is a recreation of a dime store counter, placed in Lewis Reflection Square Park, which was once the site of a F. W. Woolworth store. Coincidentally, an event in the integration of the Wichita area happened at the nearby Dockum Drug Store in 1958. This sculpture was not built to specifically memorialize that incident, but the Georgia Gerber says that "the black man and his grandson were placed at the counter as an intentional acknowledgment of the Dockum Drug Store sit-ins and the peaceful integration it brought about."
Two blocks west of the Douglas Avenue sculptures, is Naftzger Memorial Park. Naftzger Park is a larger, but still small, park acquired in 1980. It includes beautiful flowers, shrubs, trees and a waterfall flowing into a pond. At the east side of the park is a large drinking water fountain erected in memory of Carrie. Nation. Reputedly, the fountain was relocated to this park after being damaged by a beer truck at a former location. I suspect this is another good story.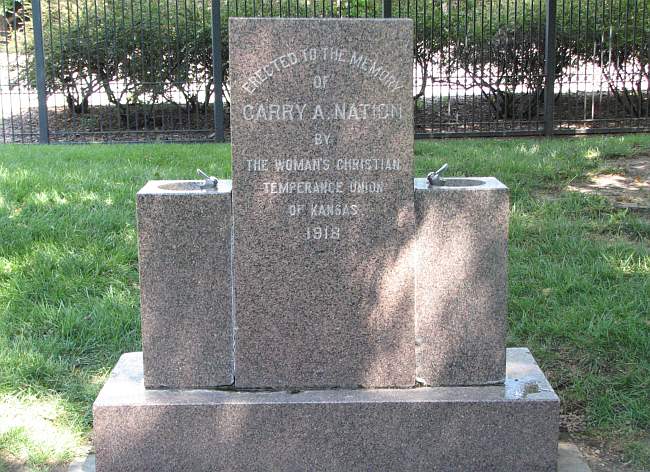 Carrie Nation Fountain relocated from Old Cowtown Museum
"Erected to the memory of Carry A. Nation by the Woman's Christian Temperance Union of Kansas, 1918."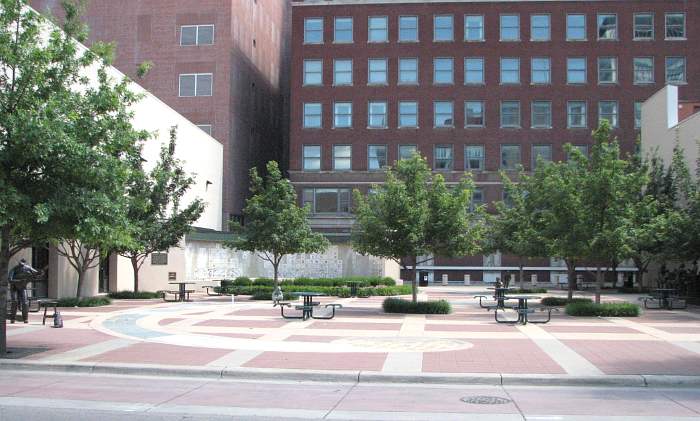 Lewis Reflection Square Park at the site of the former F. W. Woolworth building.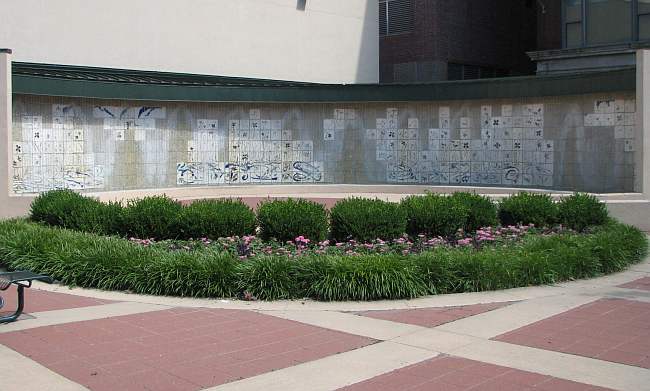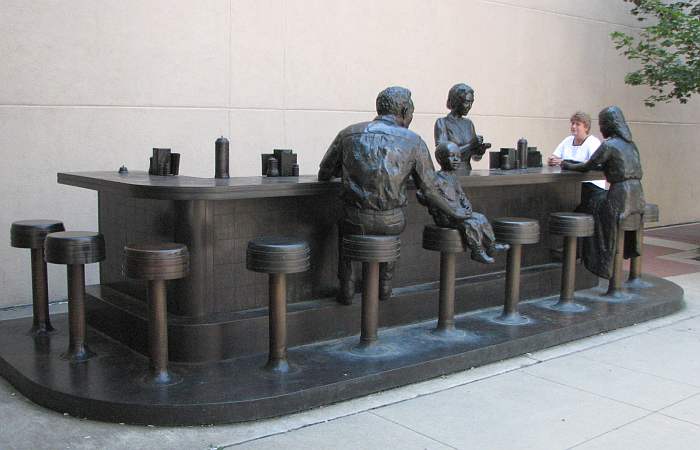 Georgia Gerber bronze lunch counter on the former site of the F. W. Woolworth dime store. Some folks
bring their lunch and sit at the counter.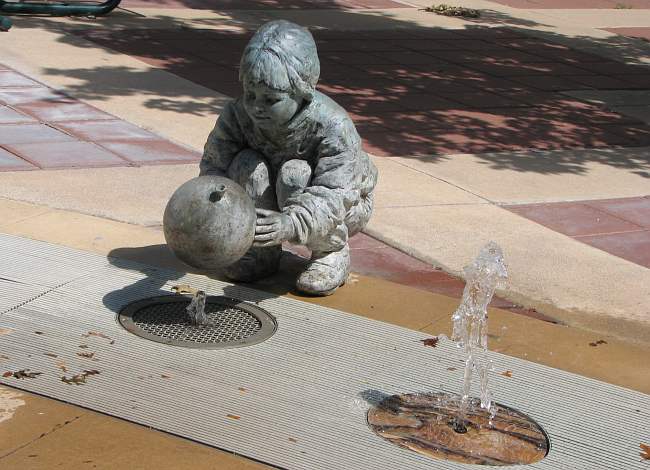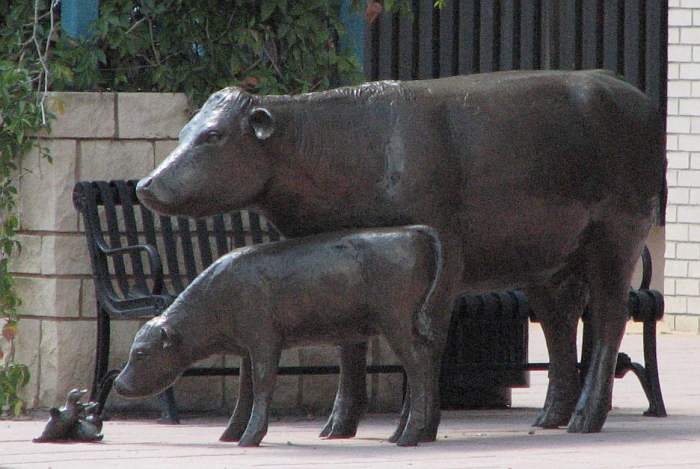 These cows and ducks are some of my favorite Gerber bronze statues.
copyright 2007-2019 by Keith Stokes