Drinkwater & Schriver Flour Mill

Corner of 1st Street & Main Street
Cedar Point, Kansas
Chase County

drive by only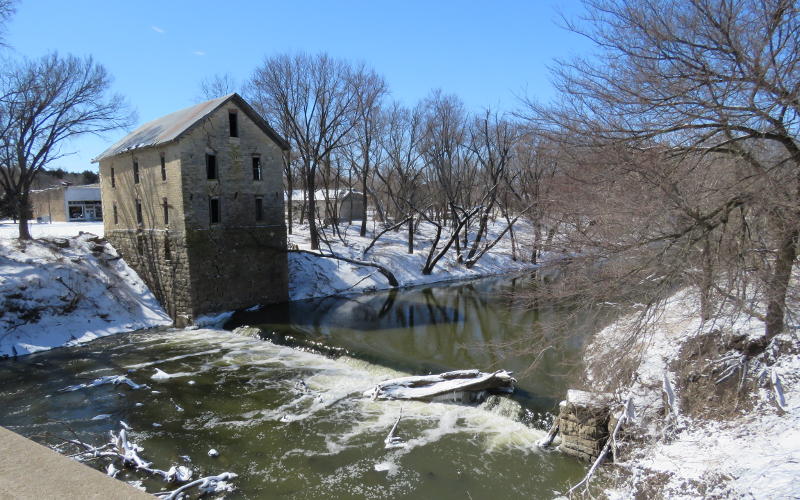 Drinkwater & Schriver Flour Mill - Cedar Point, Kansas
The Drinkwater & Schriver Flour Mill on the Cottonwood River in Cedar Point, Kansas operated for about 100 years. The grist mill produced four for both the local area and eastern bakeries. It was started as a saw mill built by Cedar Point Postmaster, O.H. Drinkwater in 1867. With the assistance of Peter Paul Schriver, the original wooden sawmill and dam were replaced by these stone structures in 1875.
The mill sold flour until 1941 when the machinery was converted to grinding cattle feed. The Drinkwater & Schriver mill ground feed into the 1960s, but has been unused since that time. The mill was listed on the National Register of Historic Places in 2007.
Things are looking up for the Drinkwater & Schriver Flour Mill. Restoration was started in April 2015 by Leawood developer Dan Clothier, who previously renovated the Boathouse in Wichita and restored the Freight House in the Kansas City, Missouri Crossroads Arts District. The granary which was long attached to the south side of the mill has been removed and the plan is to to restore the mill to the way it looked and functioned in 1875.
The mill is located 1/2 mile south of highway US 50 on First Street in Cedar Point. The Drinkwater & Schriver flour mill is practically the only thing in town. It is also known as the Cedar Point Mill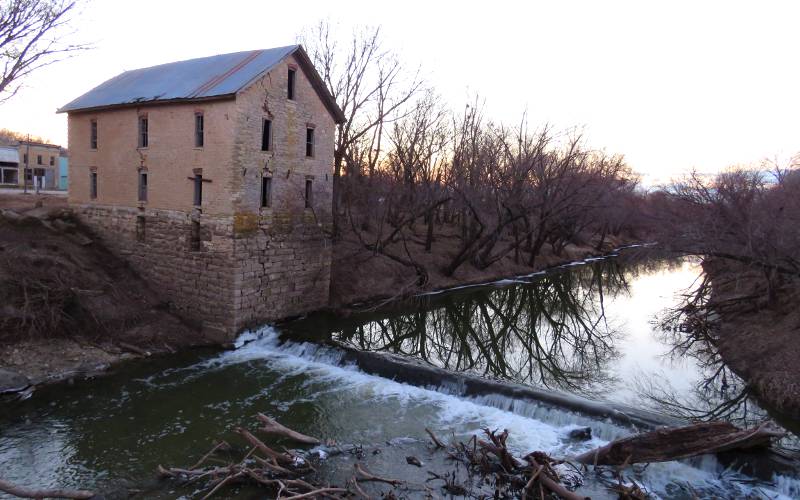 Drinkwater & Schriver Flour Mill Cottonwood River dam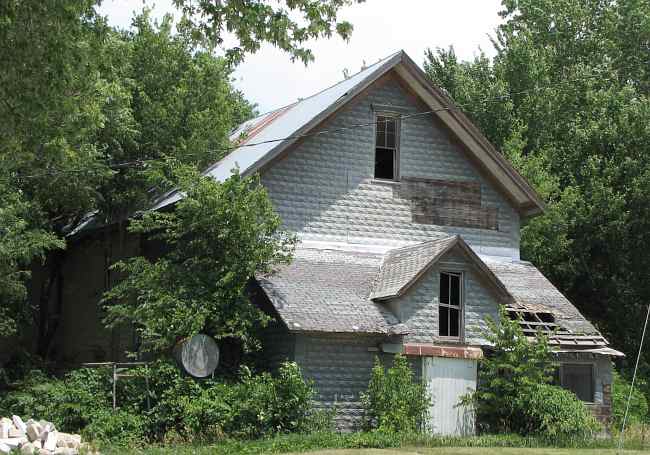 Street side view of the Drinkwater & Schriver Flour Mill in 2006 with the granary in front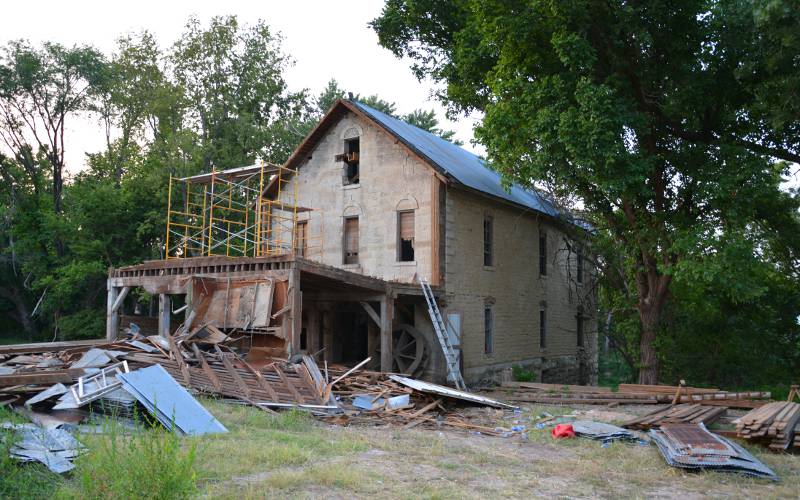 Removal of the granary in August 2015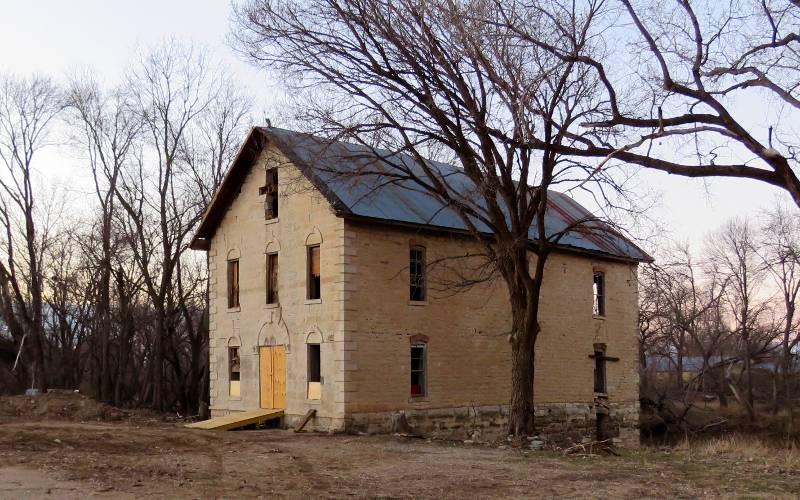 The Drinkwater & Schriver Flour Mill in 2016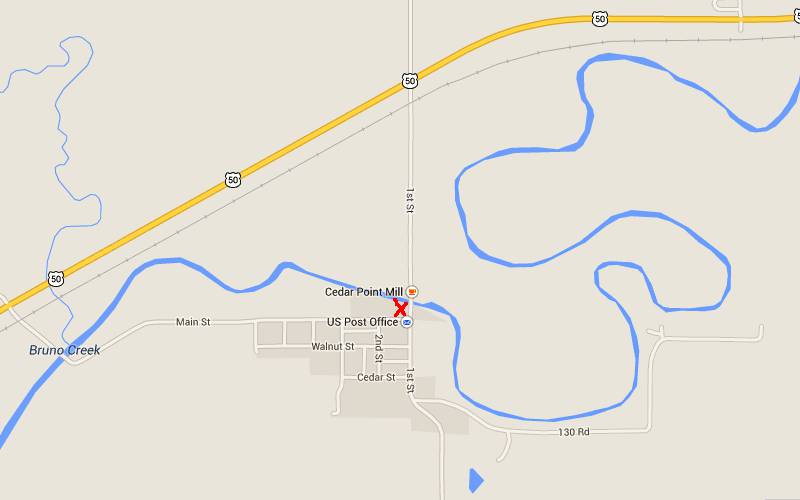 Drinkwater & Schriver Flour Mill Map
copyright 2006-2021 by Keith Stokes