Drury Dam Waterfall
Drury Park Dam & Mill

West 175 Street South
Caldwell, Kansas 67022

Free for a visit of 30 minute or less, otherwise $2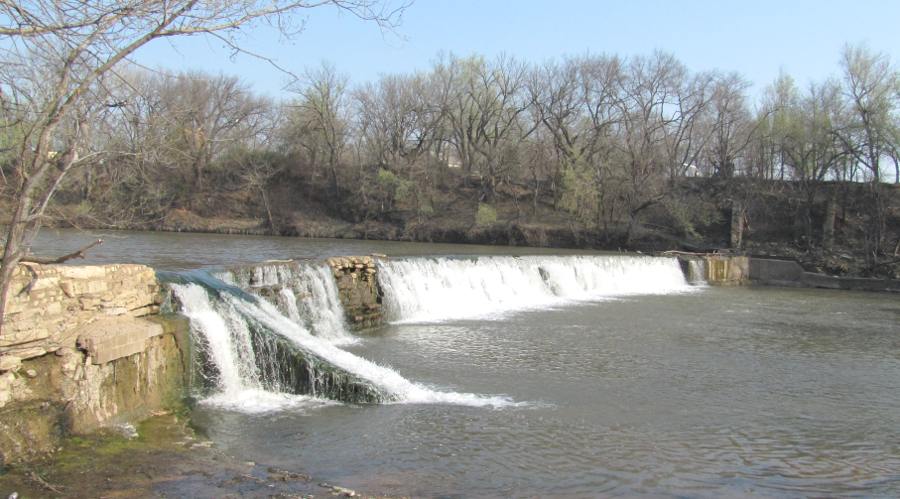 Drury Dam Waterfall
Drury Dam Waterfall is an overflow falls formed by the Chikaskia River dam in Drury, Kansas. This waterfall has been the falls most recommended to me as I have developed the Guide to Kansas Waterfalls.
The unincorporated community of Drury is in south central Kansas, close to the Oklahoma state line. The tiny community was the setting for the movie Americana which was produced and directed by David Carradine. One web site says that a photo of the Chikaskia River was used on the cover of a record album, but I have been unable to confirm that.
Most of this stretch of the Chikaskia River is on private property, but the dam is part of Drury Park, which offers fishing and a picnic area. Drury Recreation Area Inc. requests that anyone who stays more than 30 minutes in the park pay a $2 fee and there is a slot by the park entrance where the fee can be deposited.
Camping is permitted in Drury Park. Alcohol, swimming and guns are not.
Drury Park is located on 175th Street South 6.5 miles east of Caldwell, Kansas. It is 2/3s of a mile south of US 81 between Perth Road and Drury Road.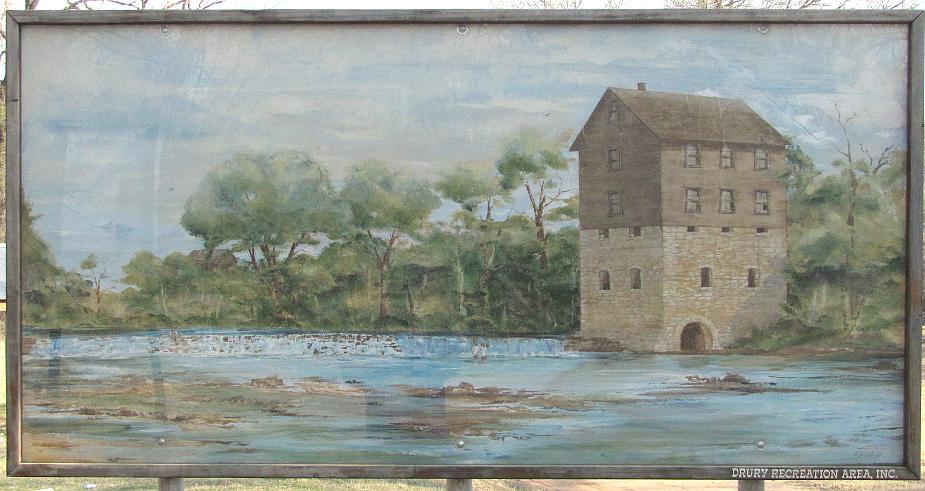 Mural of the original Drury Mill and Dam at the entrance to Drury Park - painted by Kathy Powell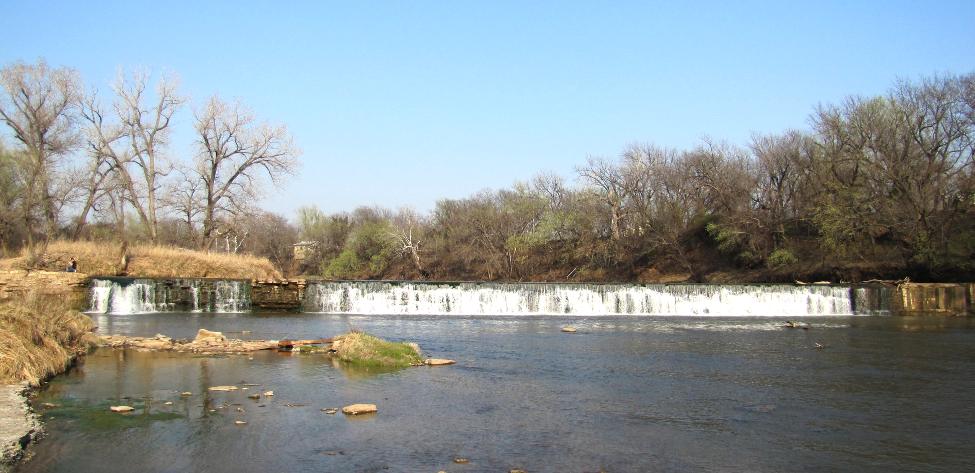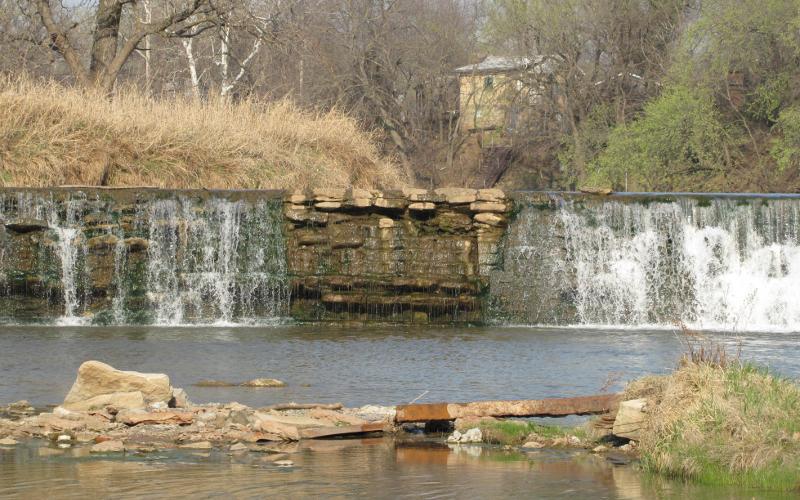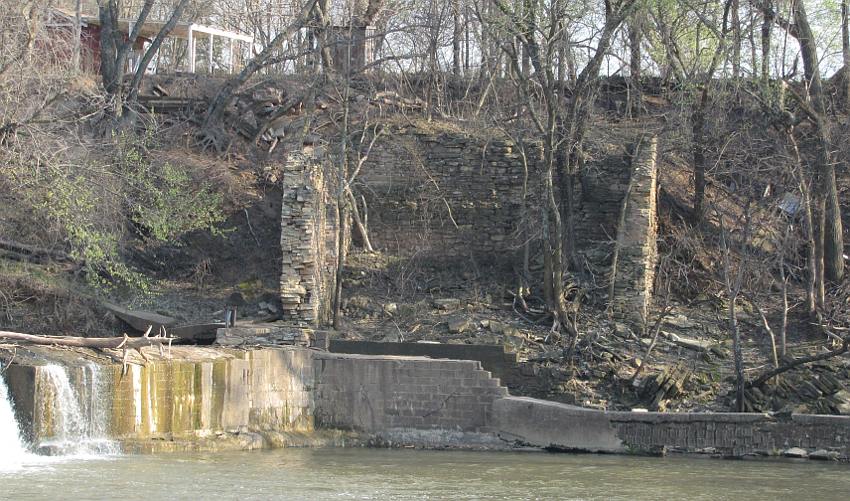 The 1883 Drury Mill was destroyed by a fire in 1953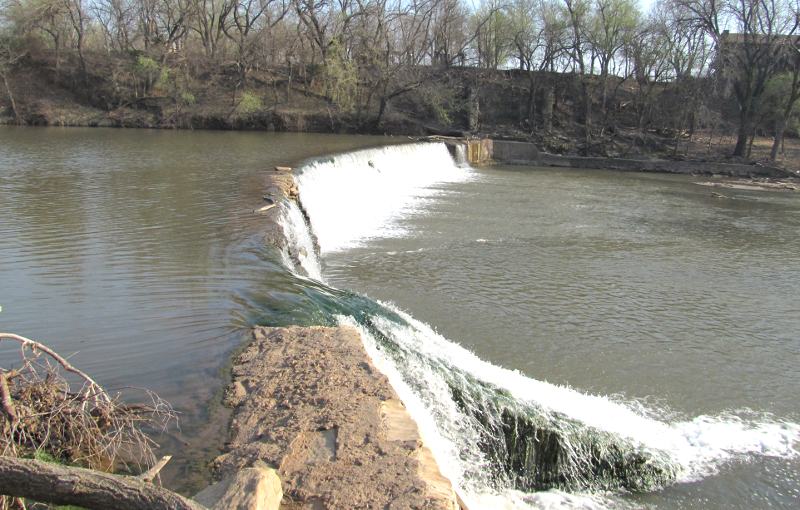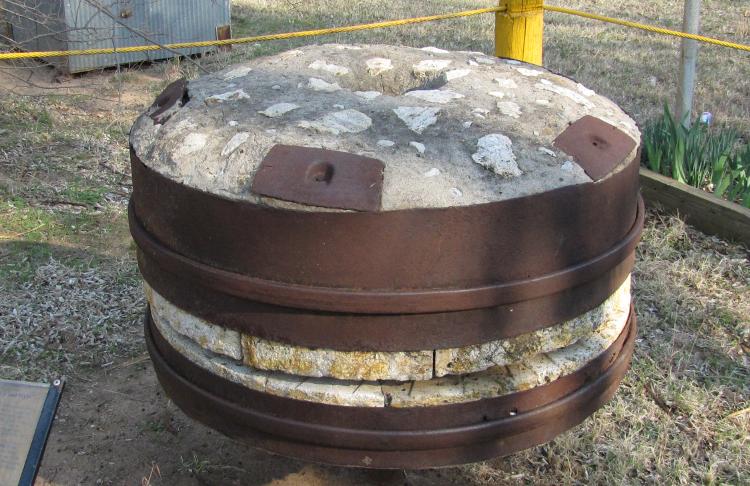 The mill burrs (grinding stones) were imported from France - together they weigh 2300 pounds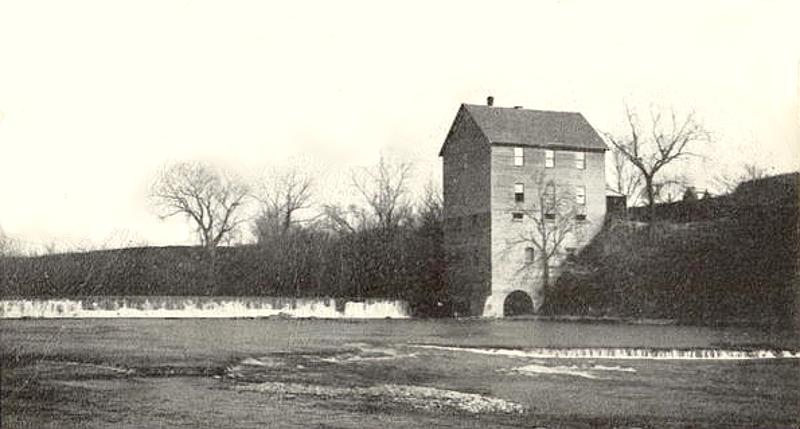 Old postcard showing the Drury Mill and dam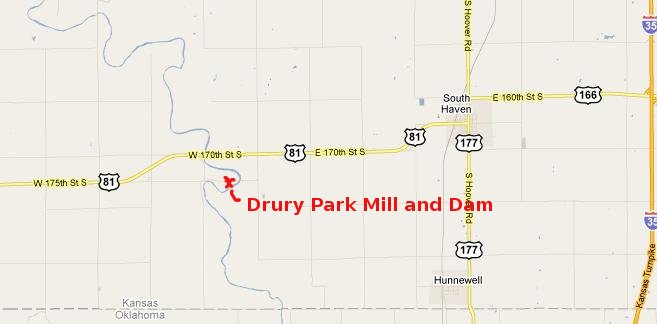 Drury Dam Waterfall Map
Kansas Waterfalls
"Like" us on Facebook
Kansas Attractions Kansas Travel & Tourism Home
LAS - 3/16 copyright 2011-2015 by Keith Stokes