Elk Falls Open House & Outhouse Tour
November 20 - 21, 2019

Friends of Elk Falls Association
P. O. Box 115
Elk Falls, Kansas 67345
620 329-4425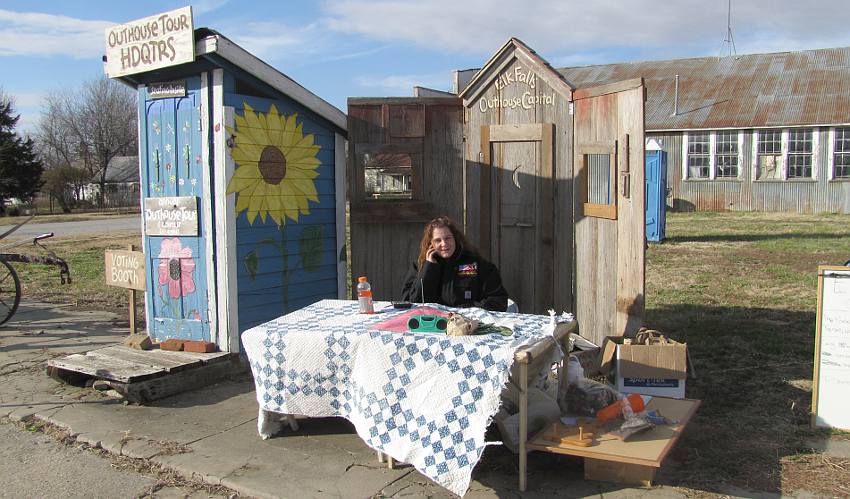 Outhouse Tour Hdqtrs and ballot box outhouse
Elk Falls, Kansas is the self proclaimed Outhouse Capital of Kansas. The tiny community has a open house and Outhouse Tour on the Friday and Saturday before Thanksgiving. Elk Falls is a town of less than 200 people that bills itself as the World's Largest Living Ghost Town. The slogan helped draw some artists to the community and revive the town a few years back.
The first stop of the tour is in the one block long downtown at the Outhouse Tour Hdqrs. On our first visit in 2011, a nice young woman from Howard, Kansas sold me an Outhouse Button, ballot and map for $1. The few blocks of the small community had several yard sales, 11 competing outhouses, a quilt show, arts & crafts, horse drawn wagon rides and live music at Elk Falls Pottery.
After touring all of the outhouses, I voted for "King Toot" and "Star Buttz" by placing my ballot in the "Voter's Booth" outhouse.
The 2018 Outhouse Tour weekend included a harvest craft fair, vintage camper gathering, quilt show, art show, music, and several dining options, including a free bean feed. Still only $1 for a button and map.
Can't make it by Elk Falls during the annual Outhouse Tour? You can still get some photo opportunities at the new Outhouse Grove.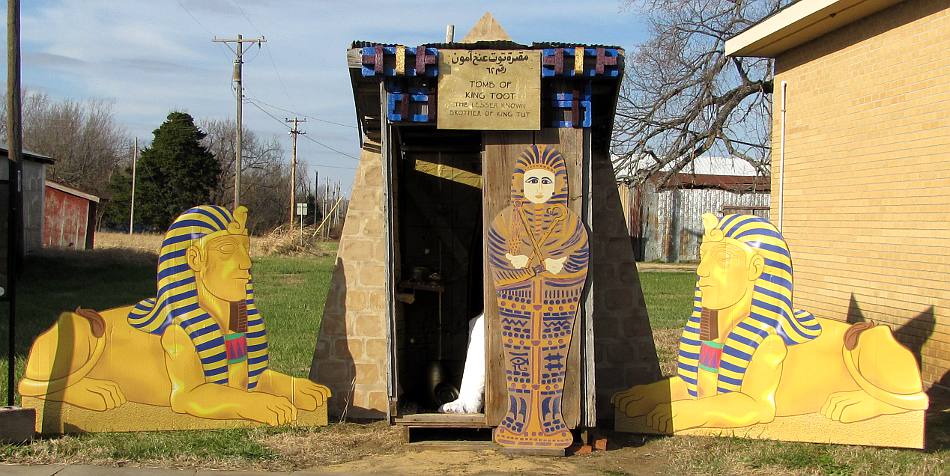 King Toot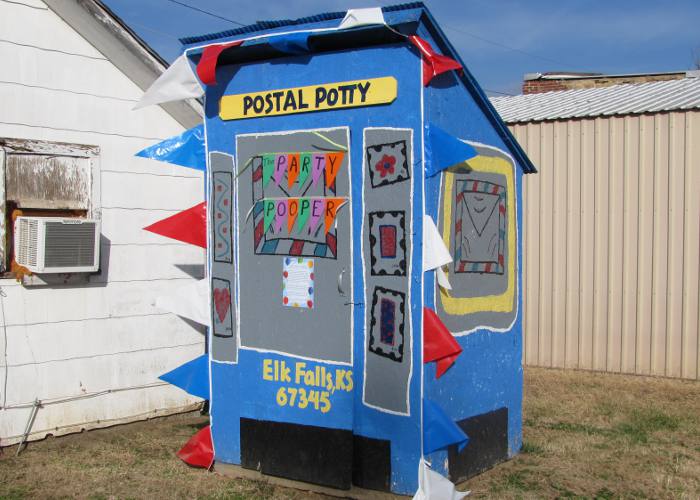 Postal Potty, the "Party Pooper," located behind the Elk Falls Post Office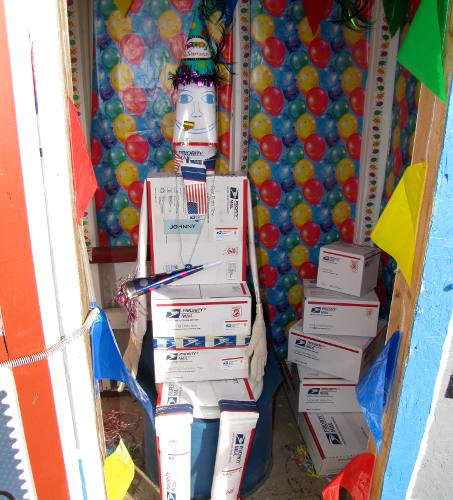 Interior of the Potty Pooper
| | |
| --- | --- |
| Outhouse Chicken House | Inside the Outhouse Chicken House |
| | |
| --- | --- |
| Gone to the Dogs | Inside Gone to the Dogs |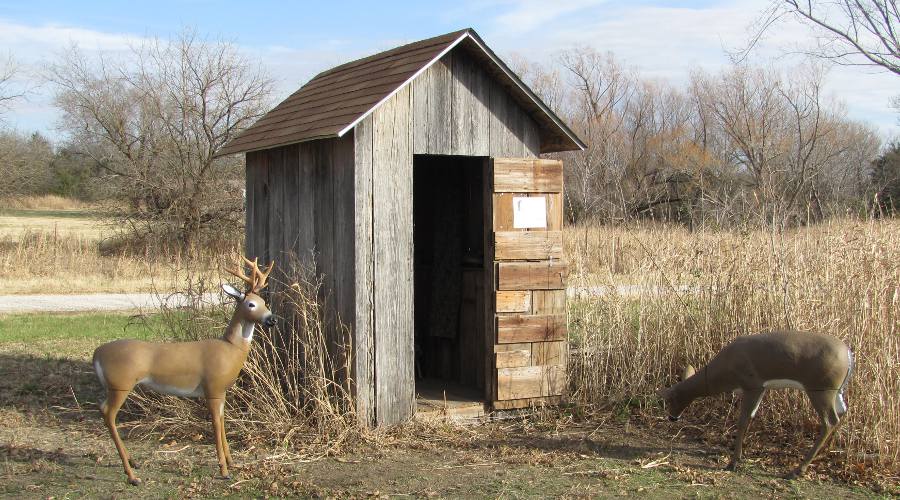 Hunters Retreat - it was very windy and this in one of the outhouses where I had to set things back up for the pictures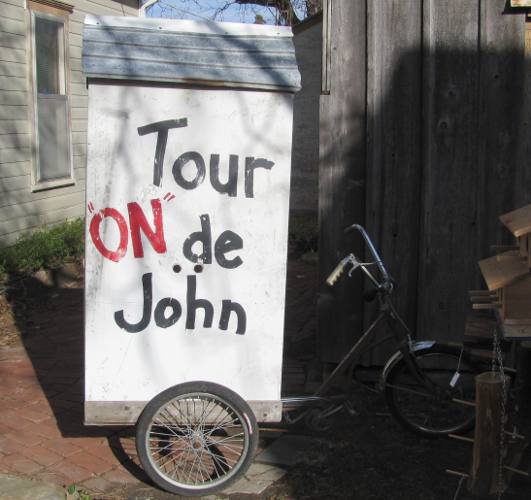 Tour On de John was not competing
| | |
| --- | --- |
| Santa's North Hole | Inside Santa's North Hole |
Page 2 of Elk Falls Outhouse Tour Outhouse Grove (New!)
copyright 2011-2019 by Keith Stokes