Emmett Kelly Museum
Emmett Kelly Sr.
(1898 - 1979)

204 East Main Street
Sedan, Kansas 67361
(620) 725-3470

Open from the Tuesday before Memorial Weekend through the Friday before Labor Day Weekend

Tuesday - Friday: 10AM - 5PM Saturday: 10AM - 3PM
Other times by appointment

Donations encouraged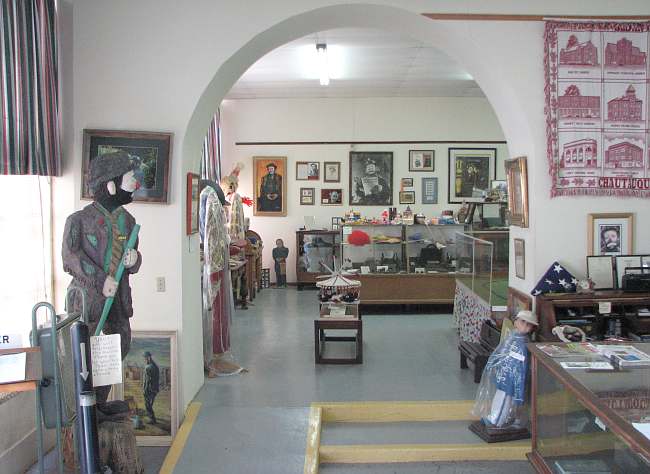 Sedan, Kansas was the birthplace of Emmett Kelly, who portrayed Weary Willie, one of the most famous circus clowns of all time. Kelly's family moved to Missouri from Sedan when he was still a small child.
In 1967, Sedan, Kansas honored its most famous son with a celebration and the opening of the Emmett Kelly Museum. The collection has relatively few Emmett Kelly items, but does have many photos & clippings, circus posters and items from other clowns.
The small Emmett Kelley Museum is also is the community historical museum, and the majority of the museum is devoted to the display of other items contributed by area residents. One third of the museum is taken up by a collection of over 1500 collector whisky bottles.
Emmett Leo Kelly was born on December 9, 1898. Few details are known about the period that the Kelly's lived in Sedan, Kansas, but his father, Thomas Kelly, was a section boss for the local railroad.
Emmett died in Sarasota, Florida on March 28, 1979. He is buried in Lafayette, Indiana.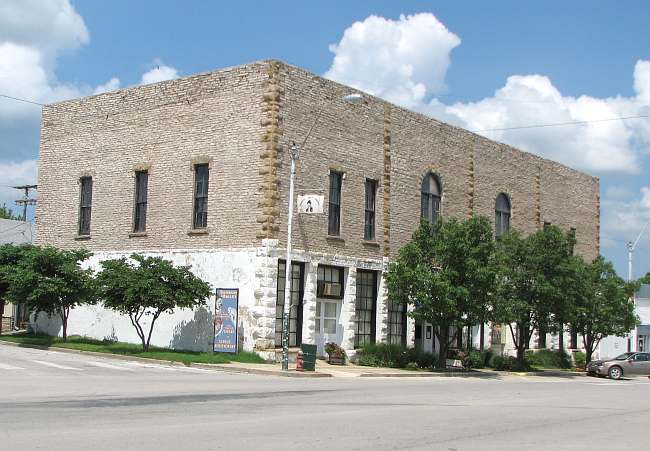 Emmet Kelly Museum - Sedan, Kansas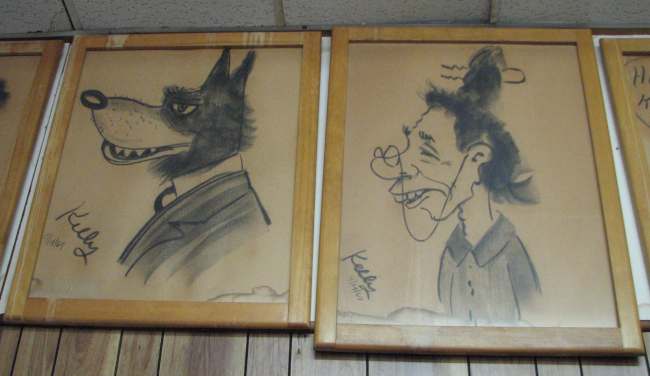 Kelly also worked as a cartoonist. Emmett drew these cartoons when hs visited Sedan in 1967.
Unfortunately the art is being damaged by water.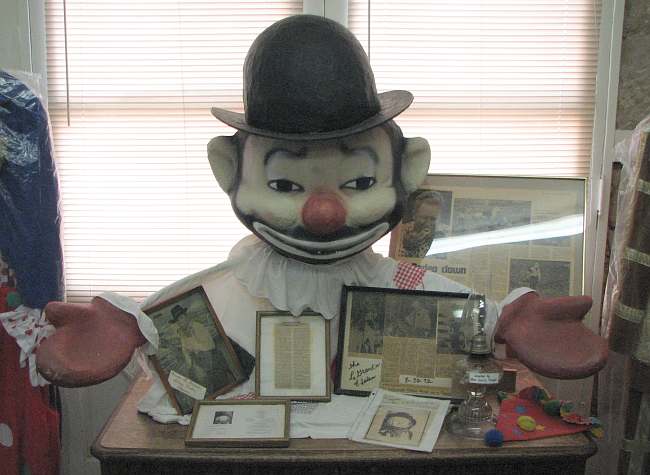 D.W. Washburn's Sparky the Clown. Washburn came from near Chanute, Kansas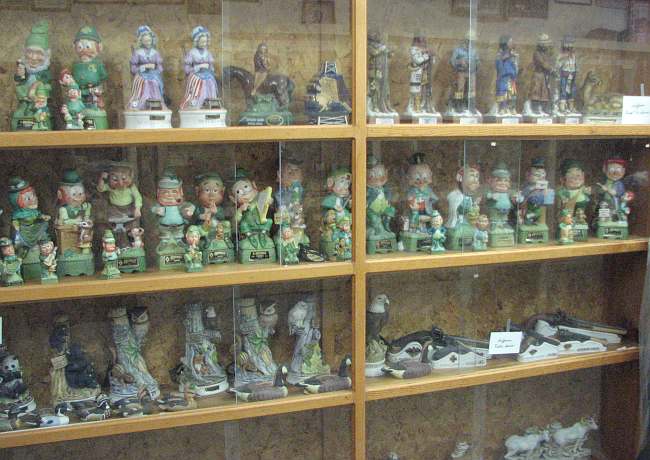 Tiny portion of the Emmett Kelly Museum's whiskey decanter collection.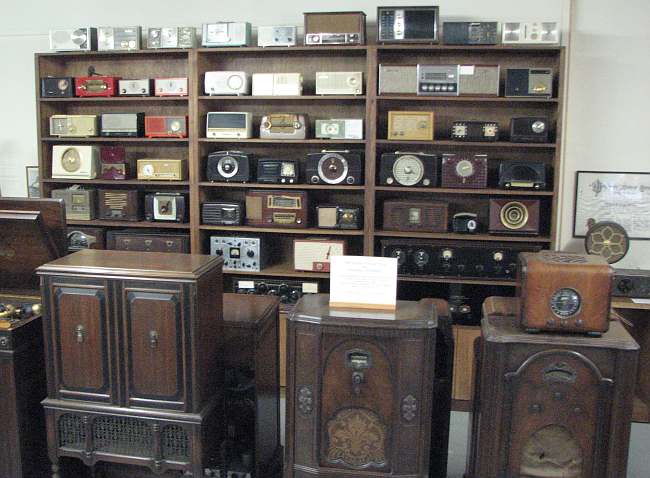 Russell Wemmer collection of radios, televisions and phonograph players.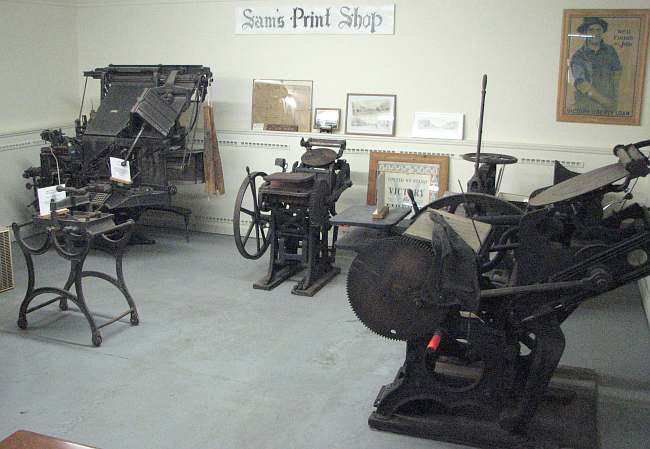 Printing equipment

Emmett Kelly Museum website
Kansas Attractions Kansas Travel & Tourism Home
copyright 2007-2020 by Keith Stokes