Eureka City Lake Falls

North Lake Road
Eureka, Kansas 67045
(620) 583-5858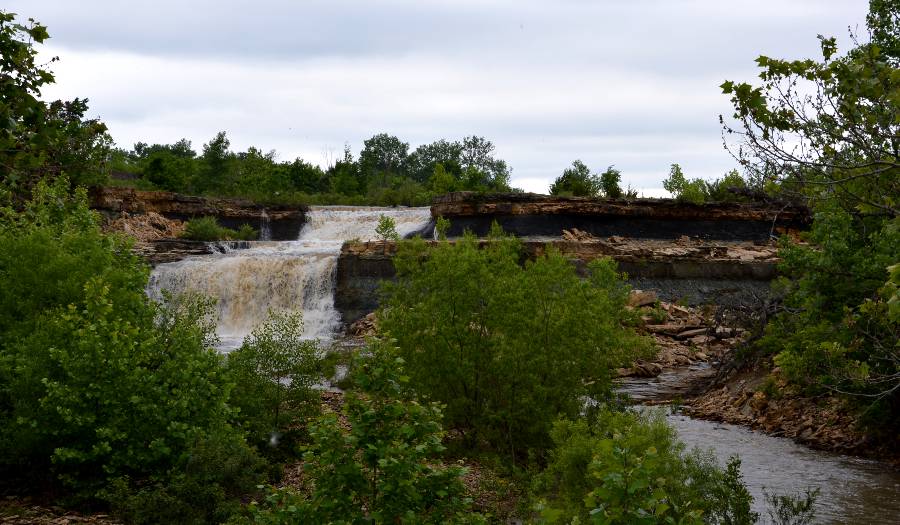 Eureka City Lake Falls on Bachelor Creek
During high water, the waterfall at Eureka Lake, north of Eureka, Kansas, is one of the most impressive in the state. So far, I have only been able to visit the falls when there was a the flow or just a trickle of water. Next time we will try to be there when the flow is somewhere in between. During high water, it is difficult getting close to the falls.
Eureka Lake Falls is a few hundred feet down Bachelor Creek, which is fed by the the spillway from 259 acre Eureka City Lake. The lake was built in the 1930s as a WPA project.
To reach Eureka City Lake and the waterfall, drive north from US Highway 54 on North Main Street. Turn right on East 13th Street, drive about 1/3 mile and turn left on Lake Road. The lake and waterfall are on your left in about 4.5 miles.
Thank you to Pat Hogan of Wichita for alerting me to this beautiful falls.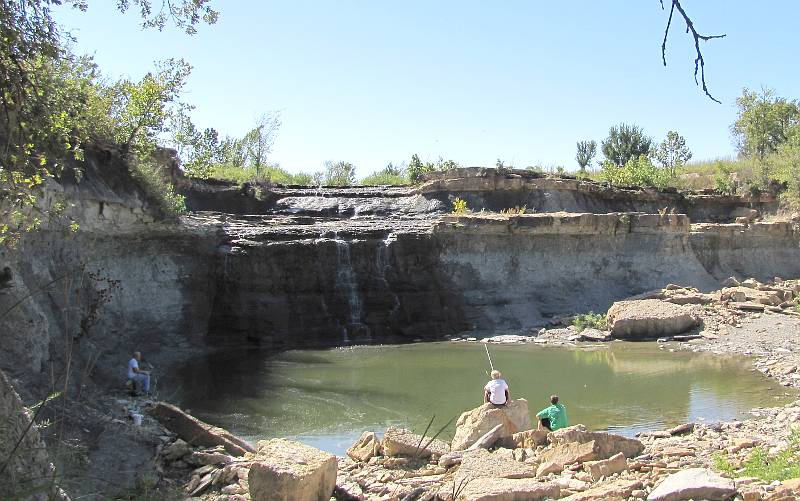 Fishing below the falls during low water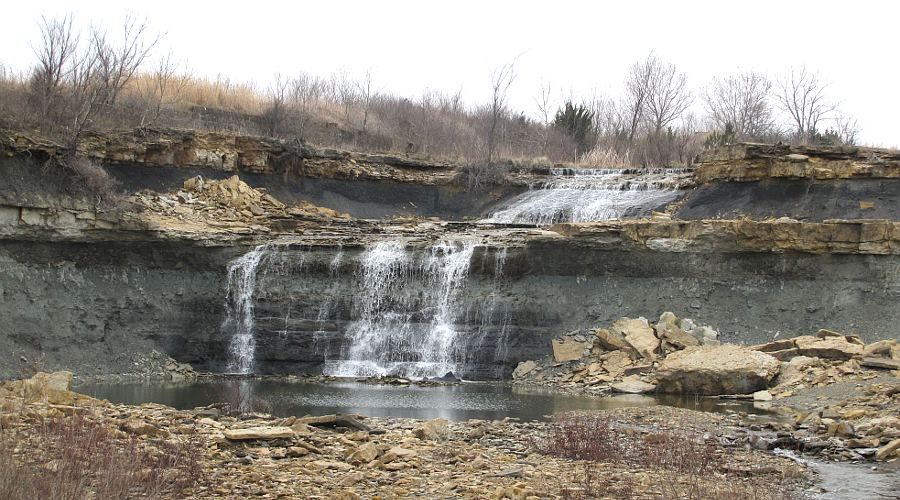 Eureka Lake Falls in March of 2011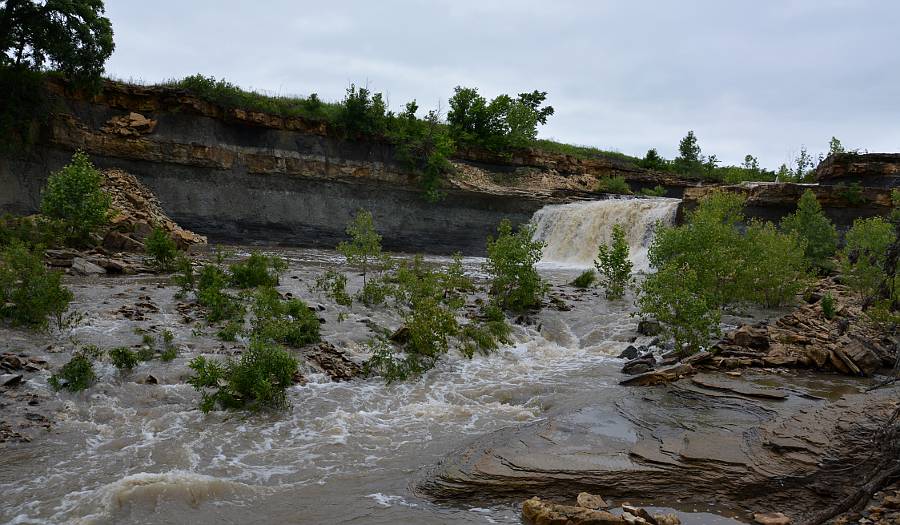 Eureka Lake Falls May of 2015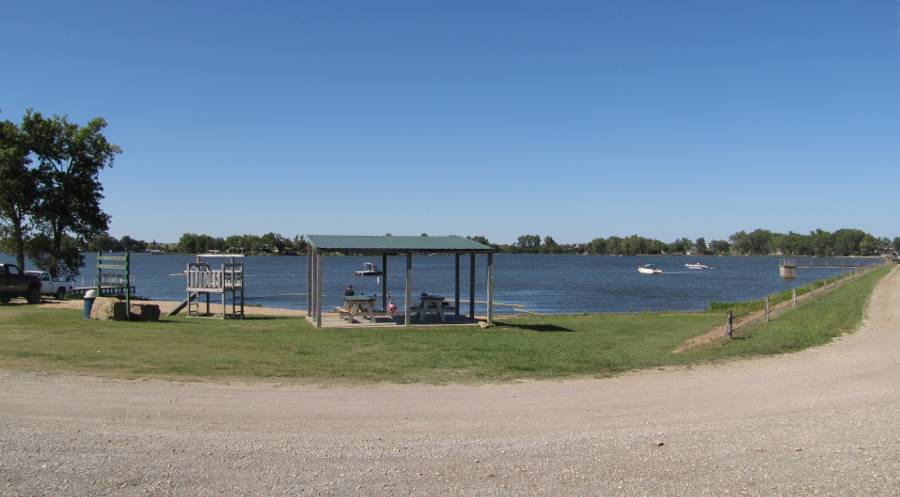 Eureka City Lake and Recreation Park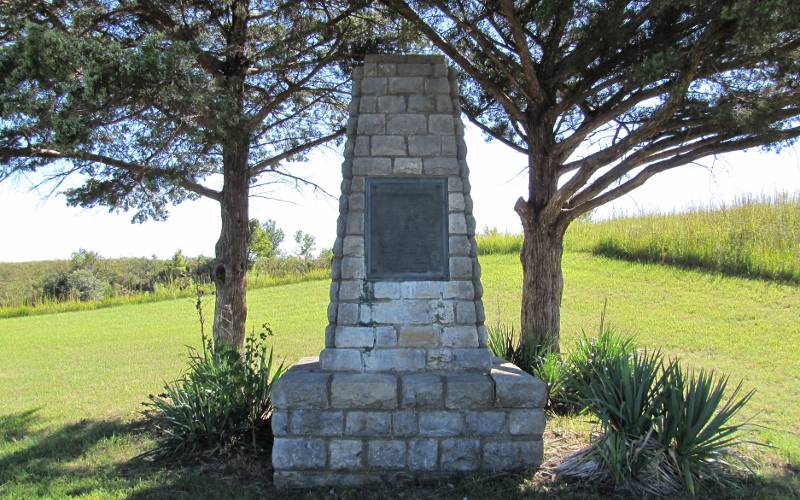 Monument to the building of Lake Eureka by the City of Eureka and the Works Progress Administration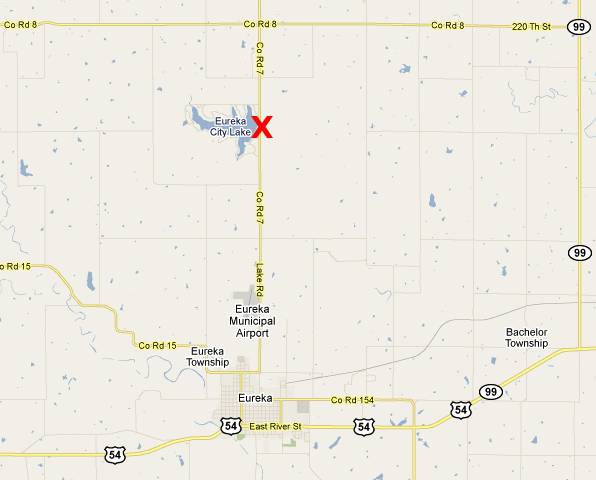 Eureka City Lake Falls Map
Kansas Waterfall Guide
Kansas Attractions Kansas Travel & Tourism Home
copyright 2010-2015 by Keith Stokes