Field Station: Dinosaurs

2999 North Rock Road
Derby, Kansas 67037
(855) 833-3466

Open 7 days a week from May 26 -Aug 12
Weekends in the Spring and Fall

Adults $16.50 Age 2-11 $13.50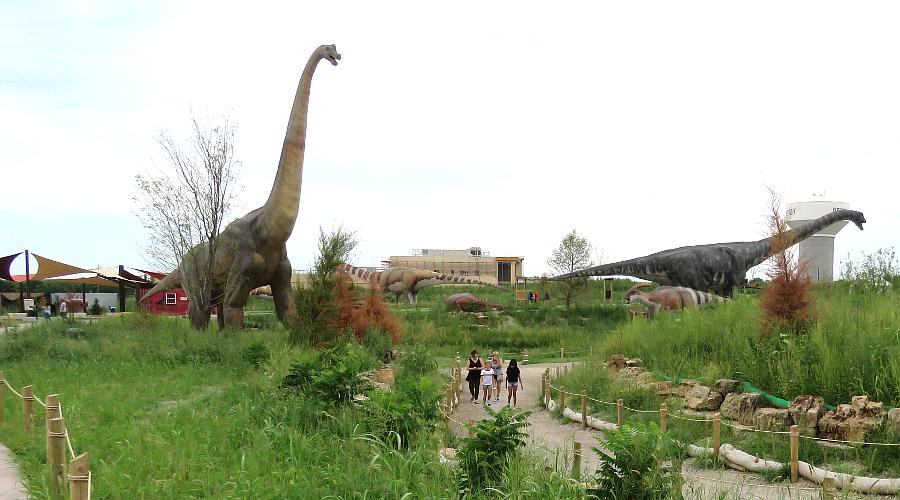 Field Station: Dinosaurs - Derby, Kansas
Field Station: Dinosaurs in Derby, Kansas is the newest Kansas theme park, having opened in May 2018. The 14 acre, suburban Wichita park has 44 life sized animatronic dinosaurs. They move their head, mouth or tail, rather than walking. The dinosaurs are motion activated, so they respond when your family moves close to them. The largest dinosaur, the Alamosaurus, is 90 feet long.
Admission to Field Station: Dinosaurs includes shows in the amphitheater as well as a variety of programs and activities at sites throughout the park including games, digging for fossils, a scavenger hunt, science and other activities. We feel that the typical visitor to the park will spend 2 - 4 hours. Although there are things here to entertain all ages, Field Station: Dinosaurs is particularly a hit with ages 4 - 10. Smaller children do not appear to be frightened.
The cast members at Field Station: Dinosaurs have a lot of energy and enthusiasm and do a good job of passing that along to the park visitors.
As of July 2018, the concessions area has no hot food, but includes sandwiches, candy, popsicles, soda, water, and sports drinks. The prices are surprisingly reasonable, with $2 beverages and $1.50 candy, chips & ice cream sandwiches. Your ticket is good all day, so you can leave the park to picnic or visit a nearby restaurant and then return to the park.
Field Station: Dinosaurs also has a geodesic dome ropes course ($7) and miniature golf course ($7.50 ages 2-11, $10.50 12+), which can be visited separately from the dinosaurs. The Challenge Dome is only open during the evening during hot weather.
Derby is the second location for Field Station Dinosaurs. The first park opened in New Jersey in 2012. This Kansas park places an emphasis on dinosaurs which were in this part of the country and includes new activities such as the Challenge Dome.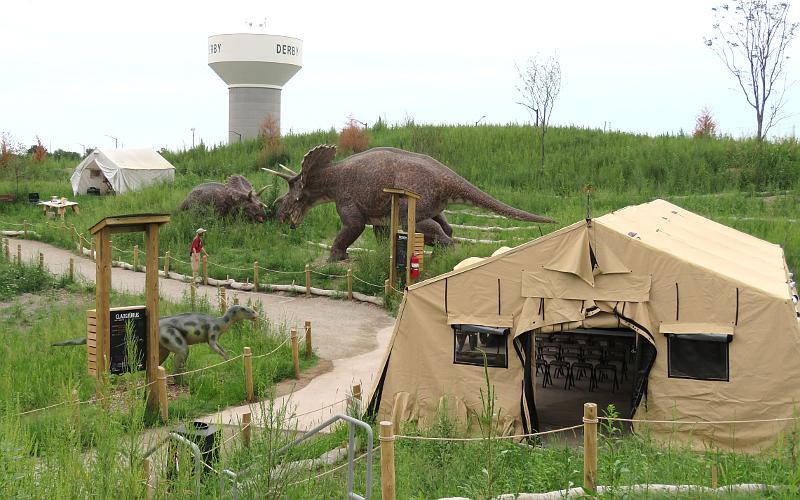 Claosaurus (discovered in Kansas in 1872) and Triceratops (discovered in Colorado in 1889)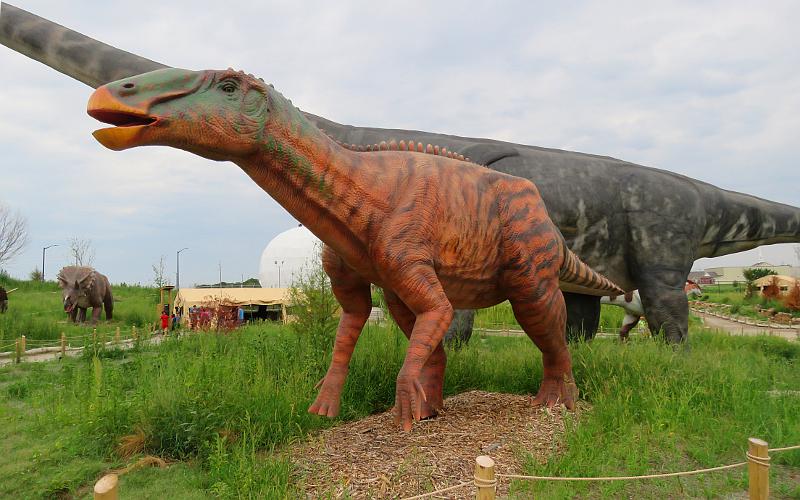 Edmontosaurus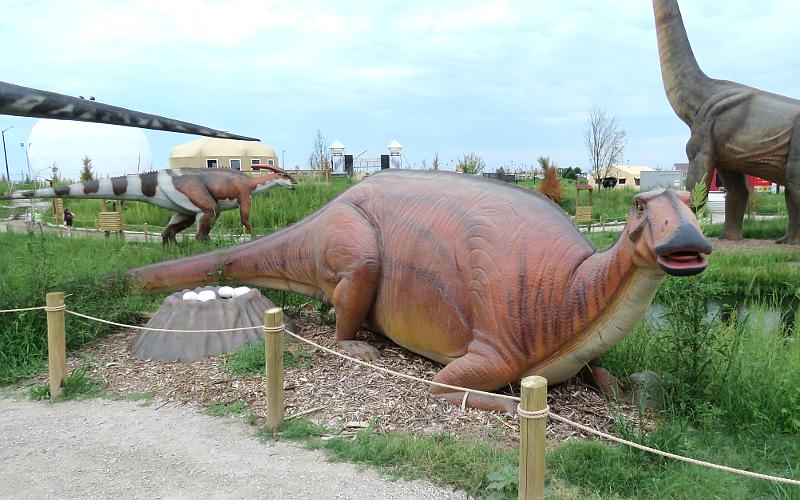 Hypsibema Missouriensis (first discovered in Glen Allen, Missouri)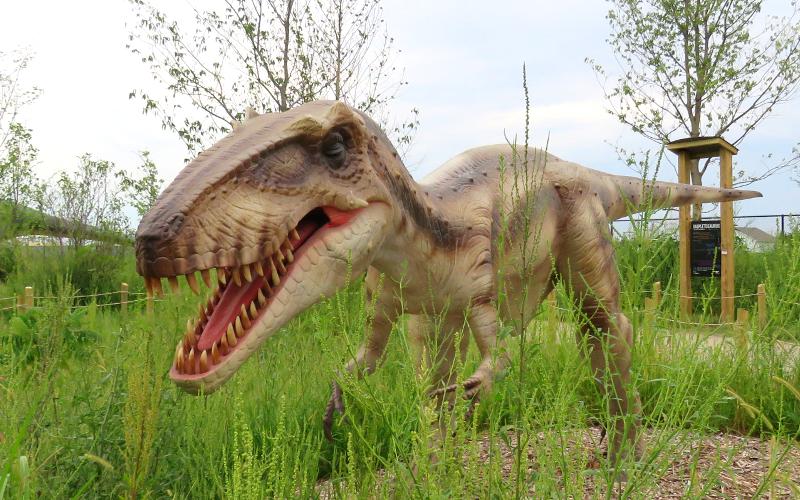 Dryptosaurus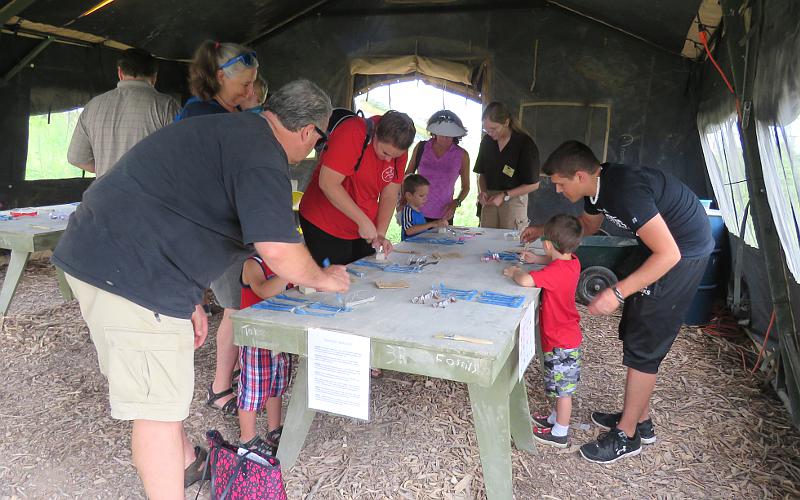 Paleontologistsí Laboratory ($7 additional)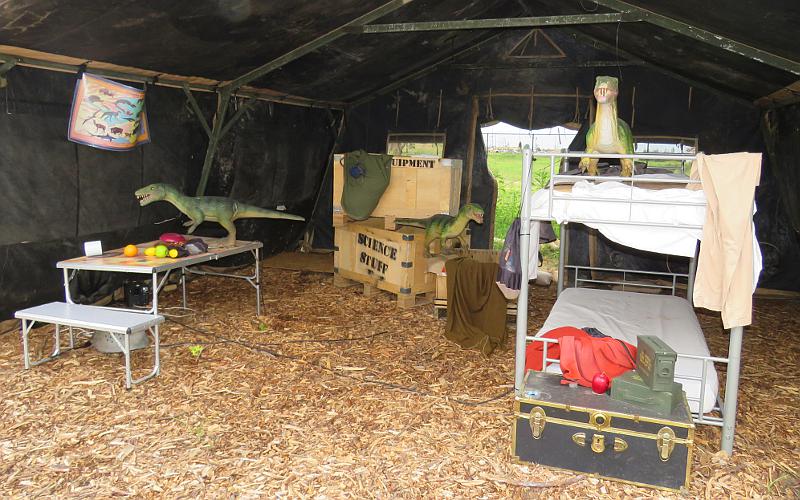 Compsognathus raiding the science camp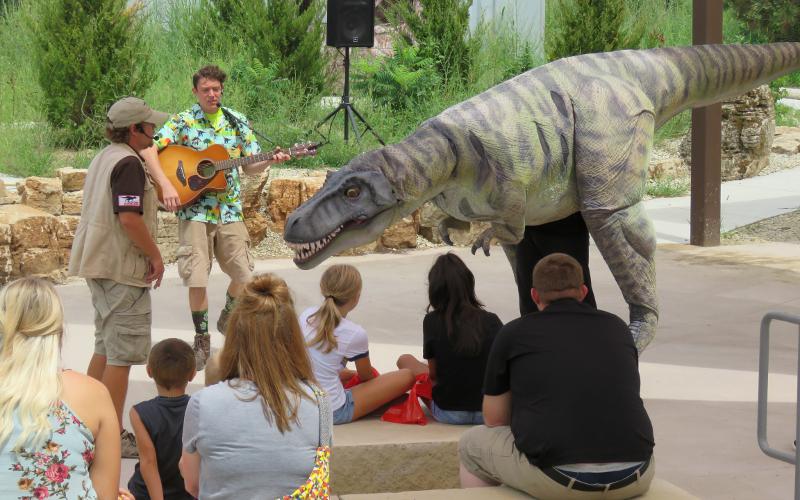 The 14' T-Rex at the T-Rex Feeding Frenzy show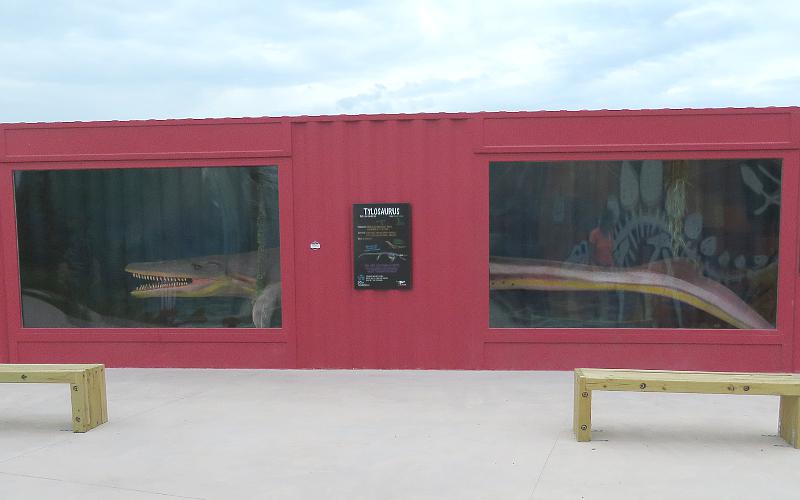 Tylosaurus (discovered by George F. Sternberg in the Smoky Hill Chalk of Logan County, Kansas)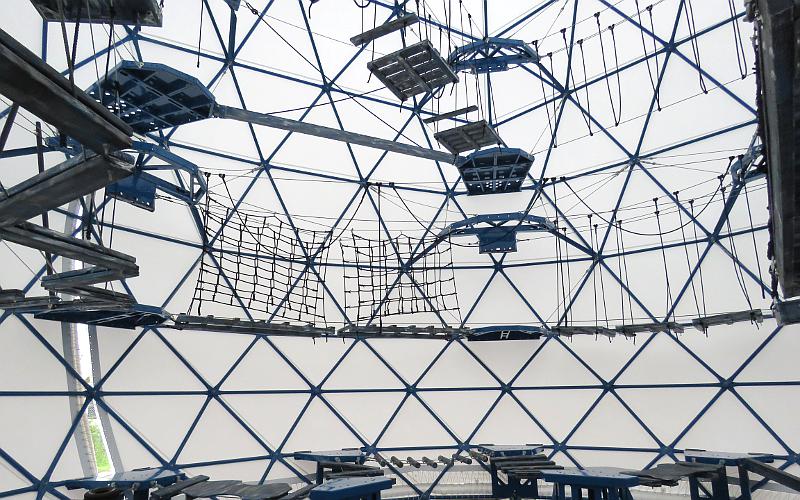 Multilevel Challenge Dome rope course (must be at 48" tall to participate)
.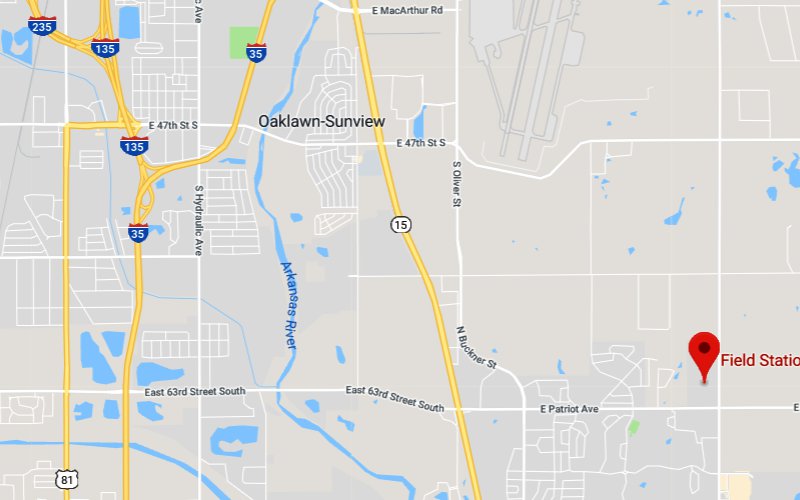 Field Station: Dinosaurs Map
Kansas Field Station: Dinosaurs web site
LAS-8/18 copyright 2018 by Keith Stokes