Fort Harker Guardhouse Museum

303 W Ohio Street
Kanopolis, Kansas 67454
785-472-5733

Open 10AM-4PM Tuesday - Saturday
$10 admission includes the Hodgden
House Museum complex in Ellsworth
$8military & seniors $5 children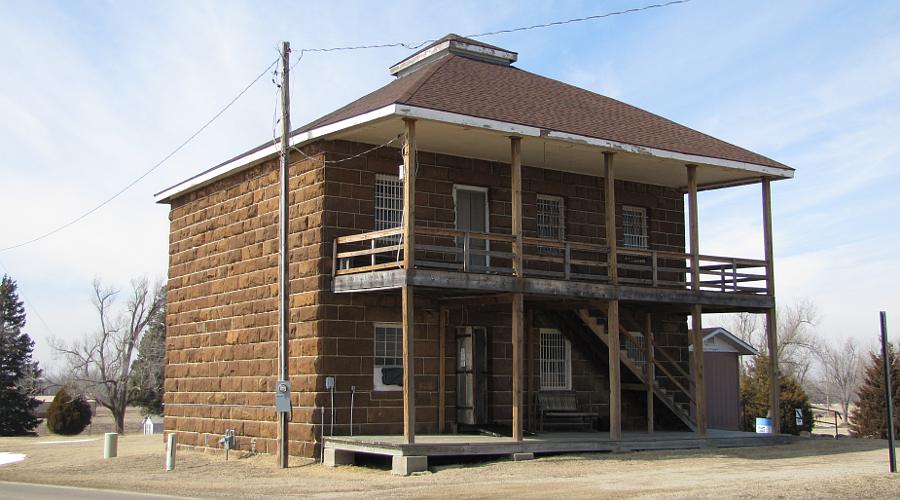 Fort Harker Guardhouse Museum - Kanopolis, Kansas
The Fort Harker Guardhouse Museum Complex in Kanopolis, Kansas is operated by the Ellsworth County Historical Society. Four buildings have been preserved from the fort which operated from 1866 to 1873. When we visited the museum in winter, only one them, the restored Guard House was open to the public. At other times, the commanding officers quarters and one of the two junior officers quarters, which are a few blocks away, may also be open. All four of the buildings are constructed from native Dakota sandstone.
The original guard house houses a small museum.
The 1905 Kanopolis Union Pacific Depot has been moved adjacent to the Guard House and has a few items on exhibit, including several wagons and interesting photos from the salt mines which have operated in Kanopolis for over 100 years. This exhibit was my favorite part of the museum complex.
Only one of the three salt mines remains in operation in Kanopolis today. The Independent Salt Company produces halite, which is mostly sodium chloride with traces of other chlorides and sulfates. It is used as a de-icing agent for roads, as an additive to animal and poultry feed, for processing raw hides into leather goods, industrial water treatment, and as an aid in the drilling oil and gas wells.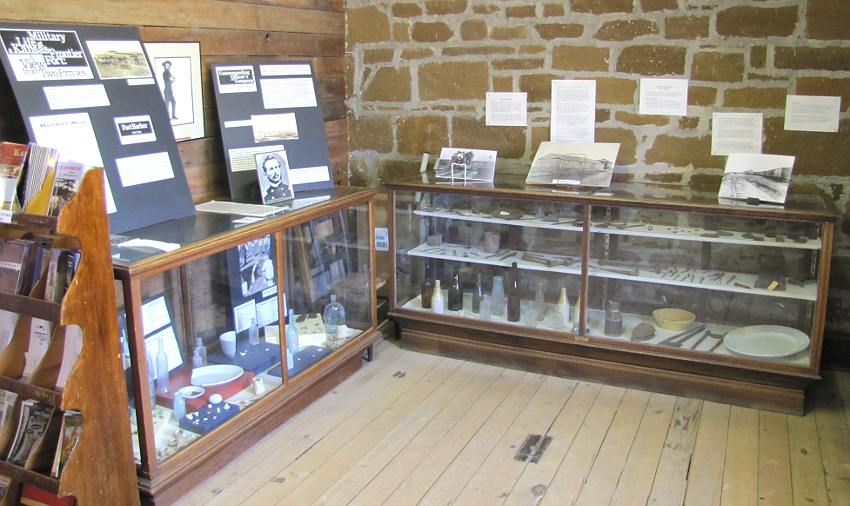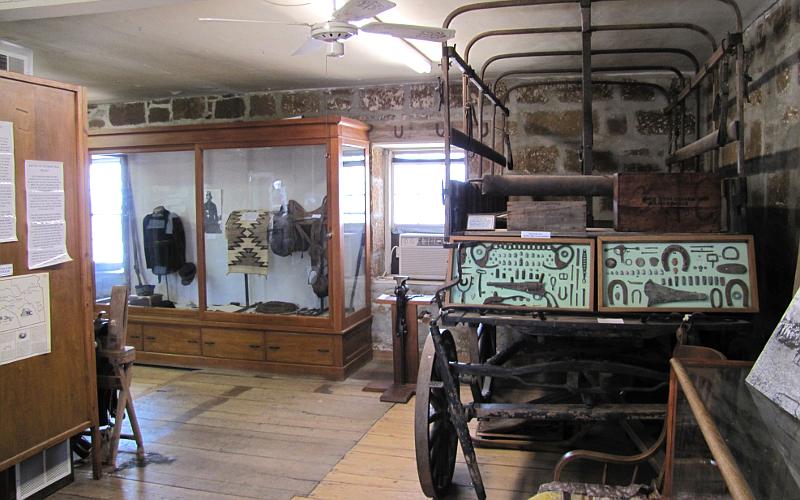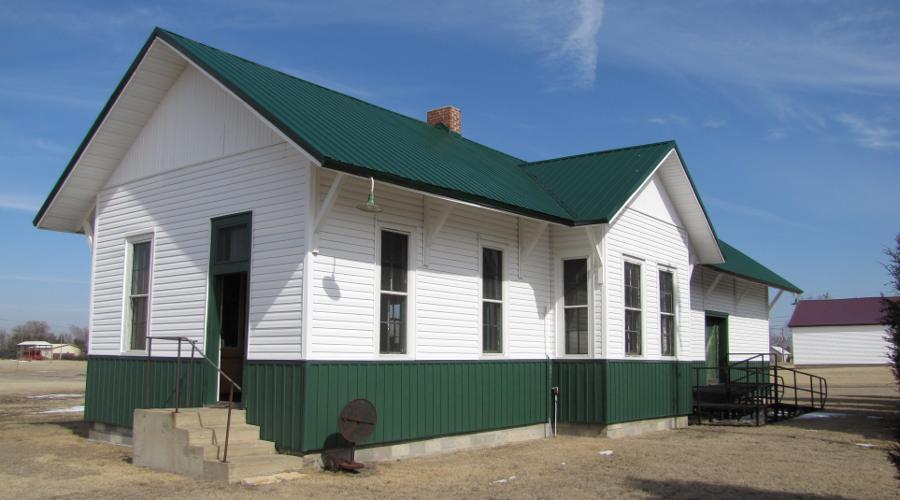 1905 Kanopolis Union Pacific Depot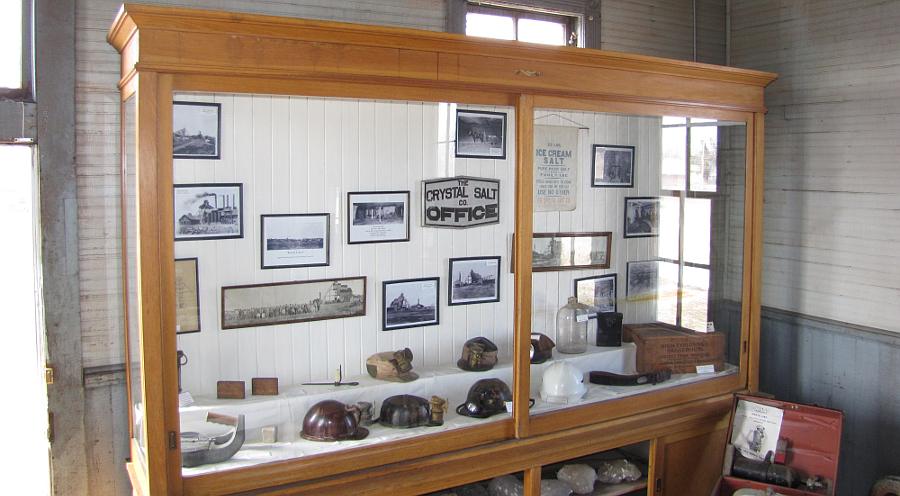 History of salt mining in Kanopolis, Kansas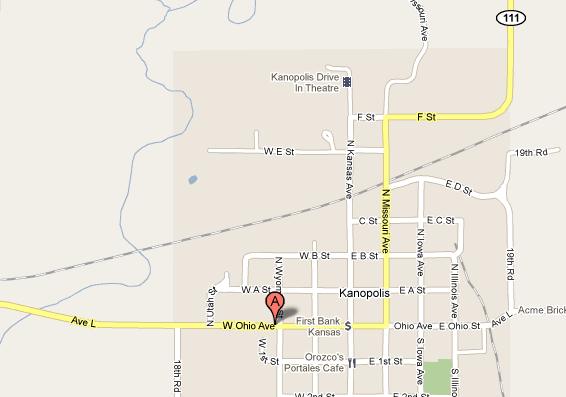 Fort Harker Guardhouse Museum Map
copyright 2010-2021 by Keith Stokes