Fort Hays State Historic Site

1472 Highway 183 Alternate
Hays, Kansas 67601


Wednesday - Saturday 9 AM - 5 PM
Free!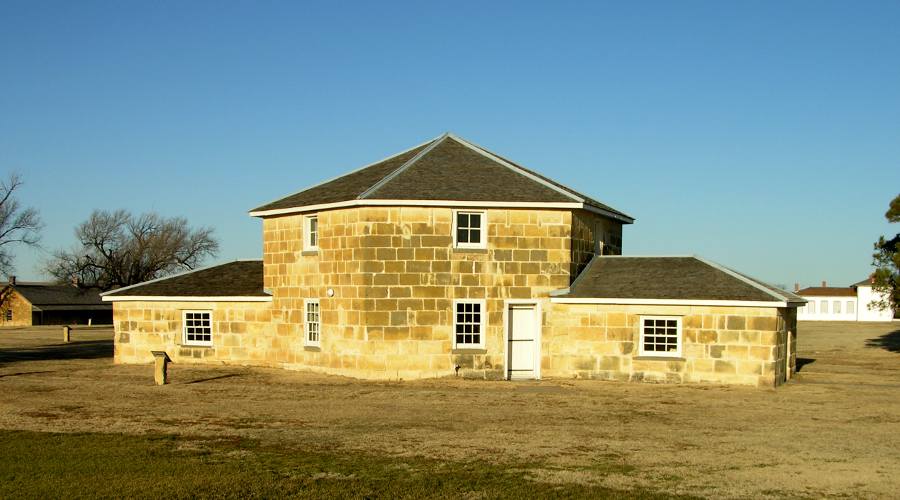 Fort Hays Historic Site - Hays, Kansas
Fort Hays army post in what is now Hays, Kansas was established in 1865 as a headquarters for troops given the task of protecting military roads, guarding the mails, and defending construction crews on the Union Pacific Railway. Fort Hays also served as a major supply depot for other U. S. Army posts in western Kansas.
At various times, Fort Hays served as home to the 7th U.S. Cavalry and the Buffalo Soldiers of the 9th and 10th U.S. Cavalry regiments. Lieutenant Colonel George Armstrong Custer commanded the 7th Cavalry and visited, but did not live at Fort Hays. Buffalo Bill Cody also spent time at the fort.
Fort Hays was abandoned in 1889. Today the Fort Hays State Historic Site has a visitor's center, four original buildings and photographs & the foundations of other buildings. Fort Hays is a museum worth visiting for all ages and the typical visit will be about 45 minutes to an hour.
Only portions of Fort Hays are ADA accessible. The staff request that you notify them prior to your visit if you or a member of your party requires accommodation for special needs or disabilities.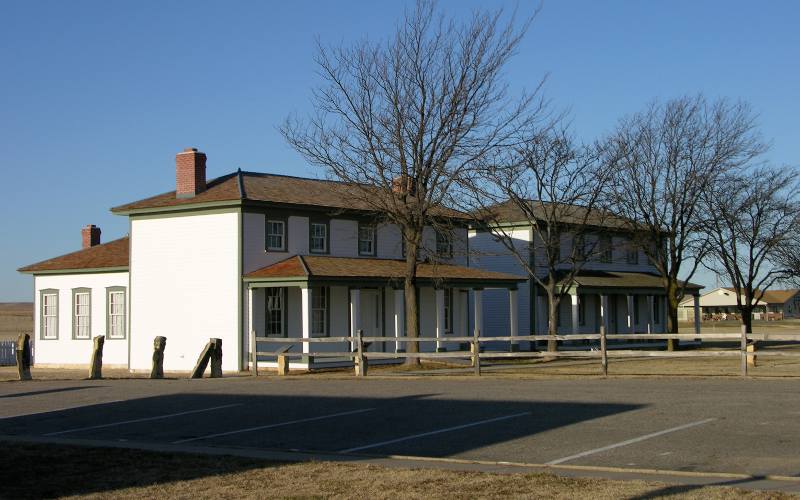 Fort Hays officer's quarters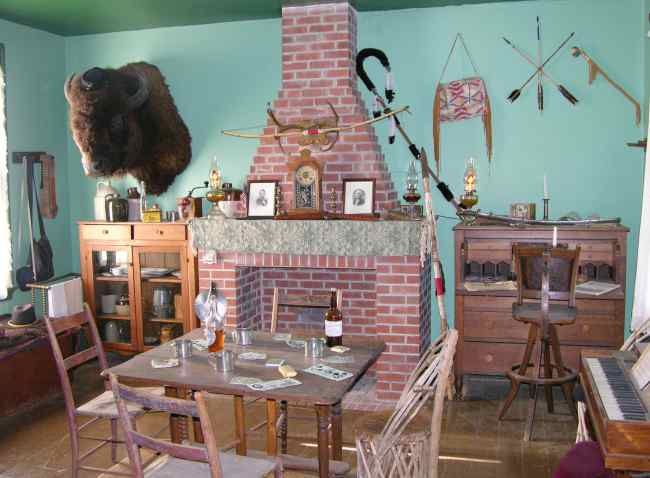 Fort Hays 1872 guard house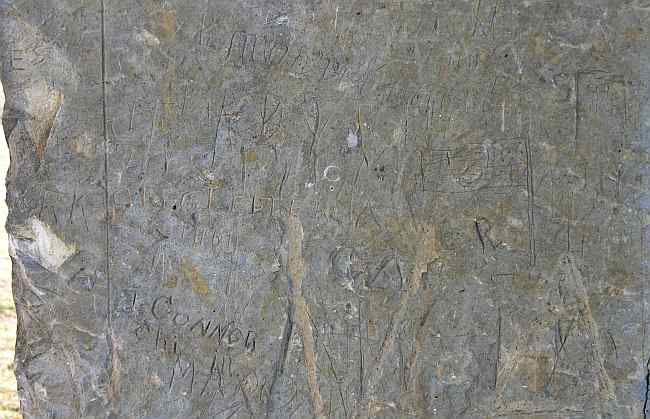 The limestone walls of the guardhouse have graffiti from all generations from the original soldiers to present day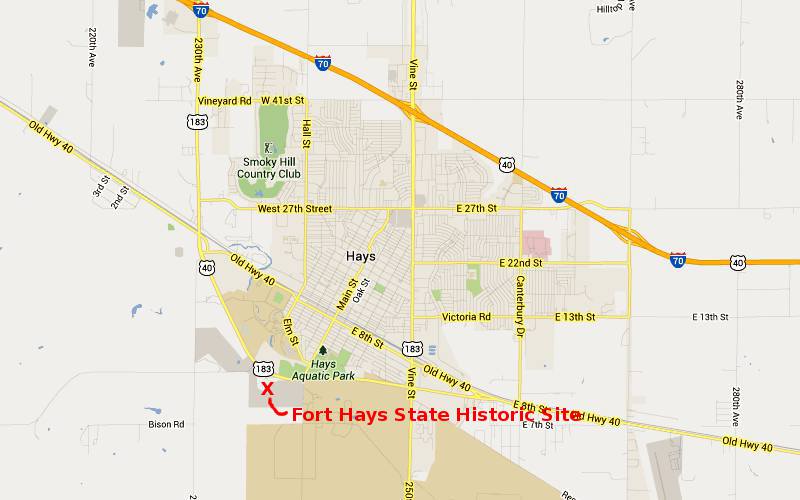 Fort Hays State Historic Site Map
copyright 2006-2023 by Keith Stokes