Fort Scott National Cemetery
900 East National
Fort Scott , Kansas 66701
620 223 2840
Open daily from dawn until dusk.

Fort Scott National Cemetery Map


Main entrance to Fort Scott National Cemetery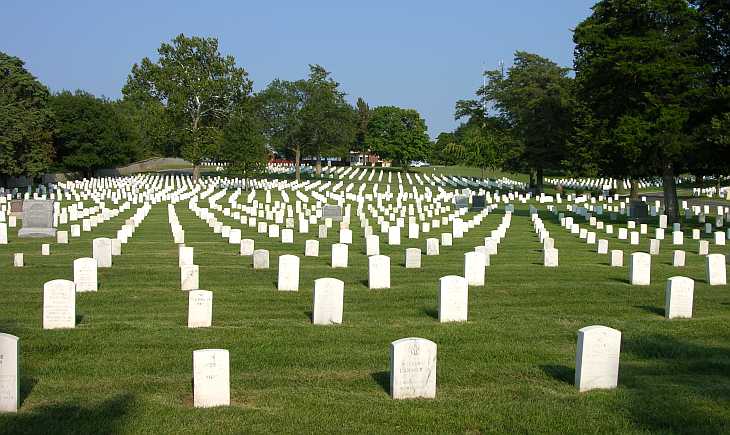 northern third of the original 4 acres
Fort Scott National Cemetery in Fort Scott, Kansas may be the best kept secret in this community near the Kansas/Missouri state line. Started by the community as Presbyterian Graveyard in 1861, Fort Scott National Cemetery was one of the 12 original United States National Cemeteries named by Abraham Lincoln on November 15, 1862.
Burials in Fort Scott National Cemetery include many Civil War casualties, including 13 Confederate soldiers, 63 Colored Troops and 16 Indian Troops. Other graves of particular interest are group graves used for WW2 flight crews where the individual bodies could not be identified.
In the northeast corner of Fort Scott National Cemetery (at the very top of the photo above) is a group of memorial markers to honor veterans whose remains have not been recovered or identified, were buried at sea, donated to science, or cremated and the ashes scattered.
Native American, Civil War privates STICK-OUT-BELLY and DEER-IN-WATER

Paul Massa
TEAMSTER
November 2, 1862

John Ashley
CO E 1 US CLD TRPS
May 16 1864

Theodore Simms
CO K 3RD REGT US CLD INF
April 16 1913

HIS WIFE
Mary J
Aug 1 1934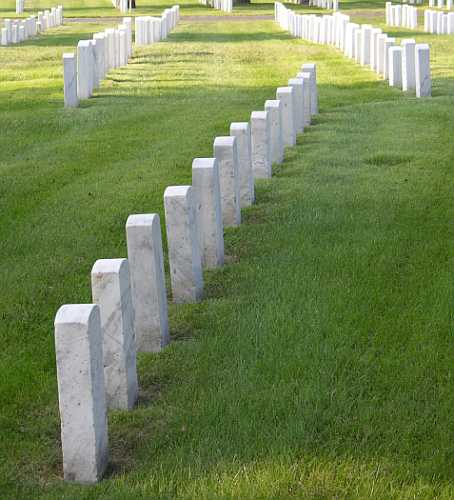 Confederate graves at Fort Scott National Cemetery are lined up at a
diagonal to the Union graves because they were at crossed purposes to the Union.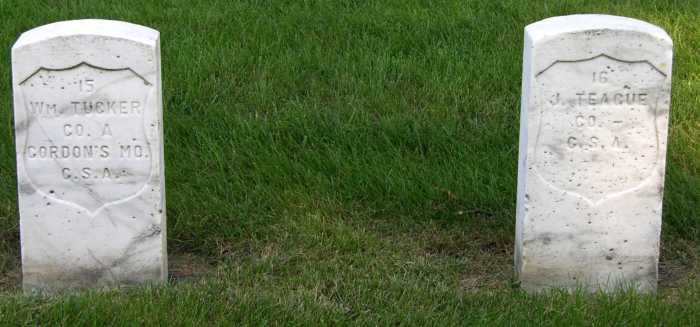 Wm. Tucker CO. A GORDON'S MO. C.S.A. J. Teague CO. - C.S.A.


Albert Gough CAPT William E Gustafson S SGT Virgil Ingram Jr CAPT
Raymond G Munson 1st LT Edward H Phelan Jr 2nd LT
AIR CORPS
Henry T Rennie PILOT OFF
ROYAL CANADIAN AIR FORCE
MARCH 22, 1945
The 1st Kansas Colored Volunteer Infantry was the first African American regiment to join the United States Army during the Civil War. They were posted at Fort Scott in 1863, and took part in five engagements. The 1st Kansas Colored Volunteer Infantry suffered more casualties than any other Kansas regiment.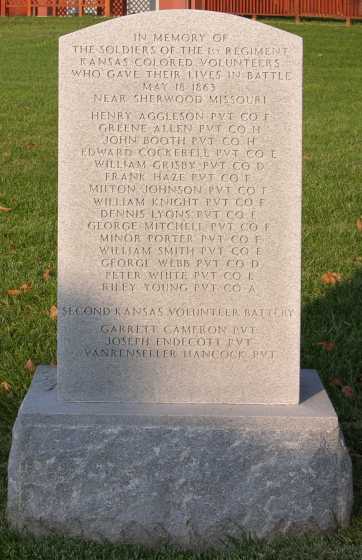 In Memory of the soldiers of the 1st Regiment Kansas Colored Volunteers
who gave their lives in battle May 18 1863 near Sherwood Missouri
Henry Aggleson Pvt Co F Greene Allen Pvt Co H John Booth Pvt Co H
Edward Cockerell Pvt Co E William Grisby Pvy Co D Frank Haze Pvt Co F
Milton Johnson Pvt Co T William Knight Pvt Co F Dennis Lyons Pvt Co E
George Mitchell Pvt Co F Minor Porter Pvt Co F William Smith Pvt Co E
George Webb Pvt Co D Peter White Pvt Co E Riley Young Pvt Co A
Second Kansas Volunteer Battery
Garrett Camerson Pvt Joseph Endecott Pvt Vanrenseller Hancock Pvt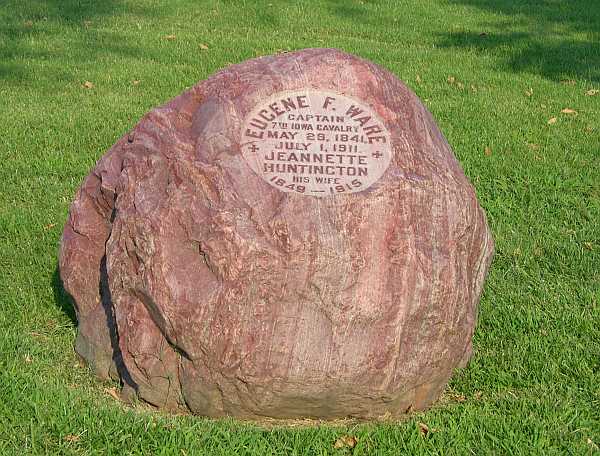 Eugene F Ware
Three States by Eugene F. Ware
Of all the states, but three will live in story;
Old Massachusetts with her Plymouth Rock,
And old Virginia with her noble stock,
And Sunny Kansas with her woes and glory;
These three will live in song and oratory,
While all the others, with their idle claims,
Will only be remembered as mere names.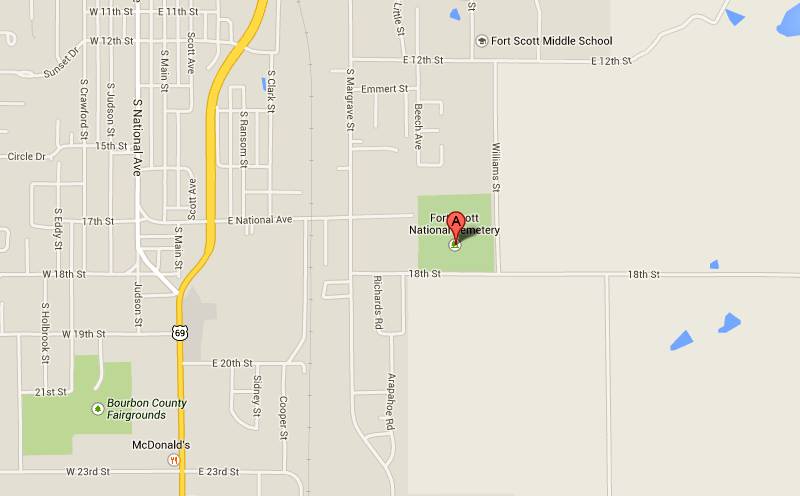 Fort Scott National Cemetery Map
Data Base of burials at Fort Scott National Cemetery
copyright 2005-2015 by Keith Stokes