Frontier Army Museum
Fort Leavenworth
100 Reynolds Avenue
Leavenworth, Kansas 66027
(913) 684-3191

Free Base Access Rules
Tuesday-Friday: 9AM - 4PM Saturday: 10AM - 4PM
closed all national holidays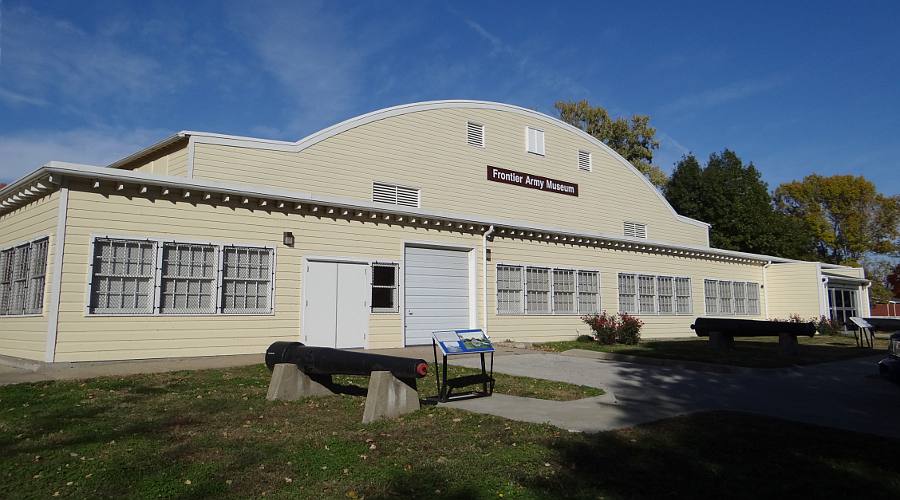 Frontier Army Museum - Fort Leavenworth
The Frontier Army Museum in Leavenworth, Kansas explains Fort Leavenworth's role in the exploration and expansion of the western United States, as well as the fort's U.S. Army Command and General Staff College. Although the museum was in rather sad shape when we first visited it in 2005, the interior has had extensive renovation and the exhibits are much improved.
The museum's original collection began in 1939 when the wagon shop at Fort Leavenworth closed and the horse drawn vehicles were relocated and called the "Old Rolling Wheels Museum." In 1960, the museum was officially recognized as an Army Museum.
Today, the Frontier Army Museum's collection includes over seven thousand items, including of weapons, uniforms equipment, and vehicles used by Frontier Army soldiers as well as many Fort Leavenworth related items. Two of the premier pieces are the 1832 General Officer Coat worn by General Henry Leavenworth and a Curtiss JN4D aircraft, of the type used by General Pershing during the "Punitive Expedition" into Mexico.
The museum now has a free cell phone-guided tour that gives more detailed information about several of the exhibits. Use your cell phone to call a number, and then a number listed at each exhibit with a blue sign.
When visitors arrive at the entrance to Fort Leavenworth, it typically takes about 5 minutes to get a visitor's pass. The army requires photo ID, car registration and proof of insurance. They will inform you of any restrictions to where you may go on the Fort. Non US residents many not be permitted on the fort and should call (913) 684-3600 in advance.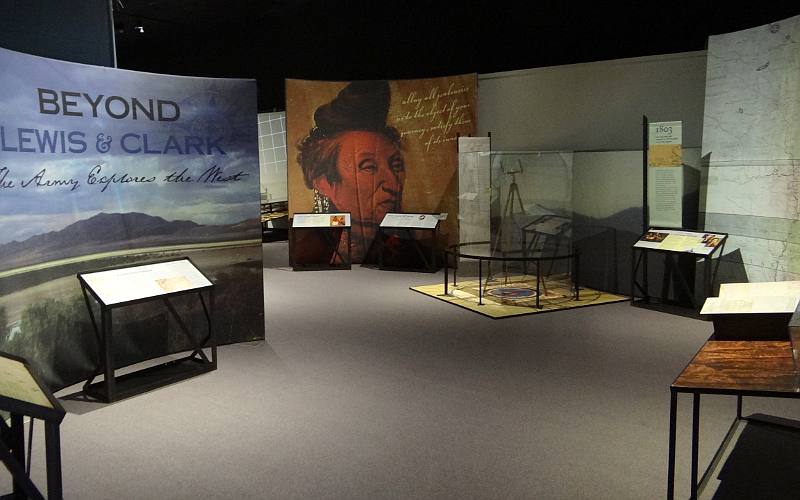 The U.S. Army's 1804 Lewis and Clark Expedition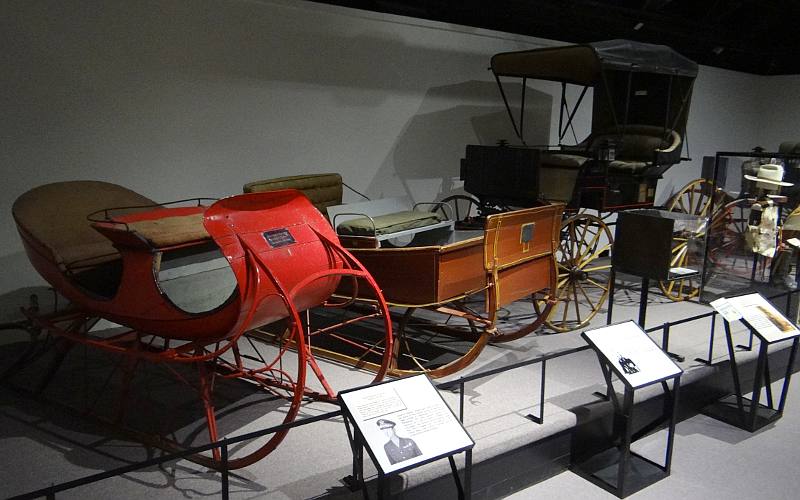 The sleigh at the left was the personal sleigh of General Jonathan Wainwright, the sleigh in the center was built for
General George Armstrong Custer, and the wagon at the right transported Abraham Lincoln in 1859.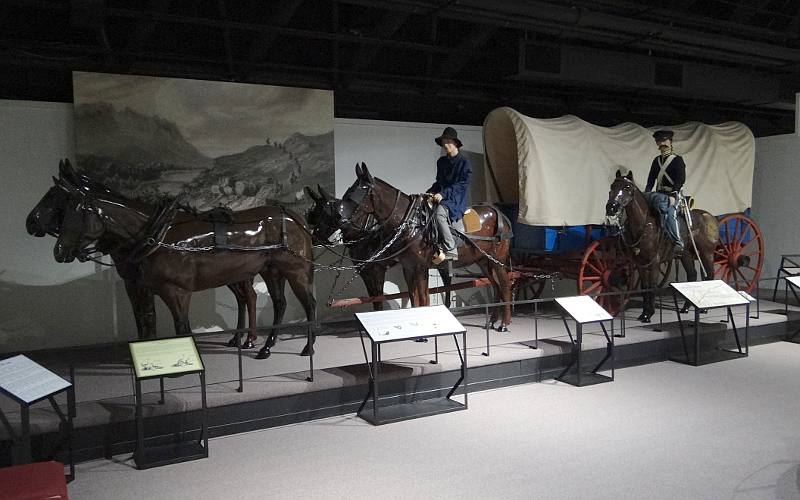 Freight wagon of the type used in the 1850s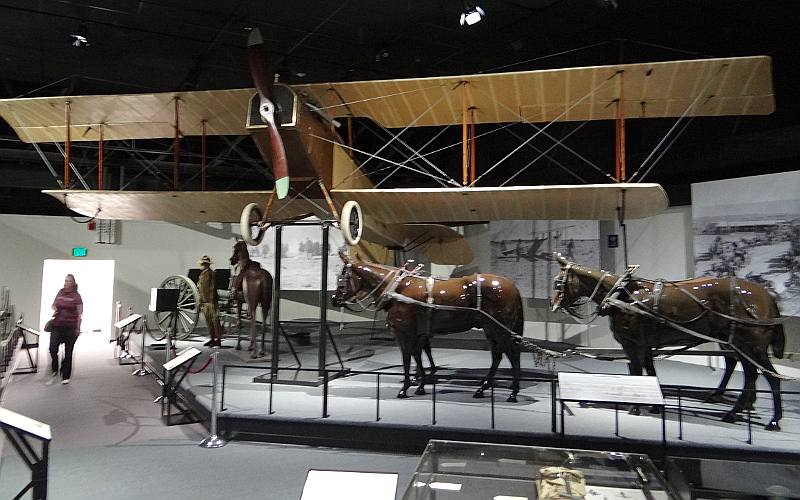 Curtiss JN4D aircraft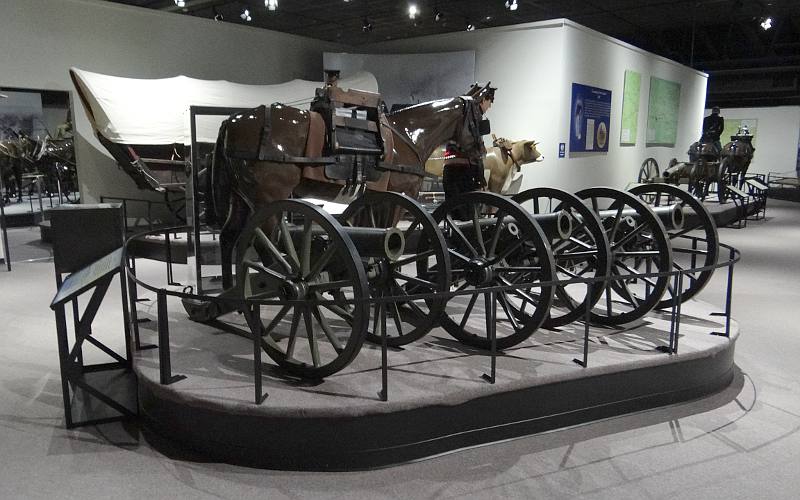 12 pound Mountain Howitzers manufactured beginning in 1836. The tube, carriage and ammo boxes could be
disassembled and mounted on three mules.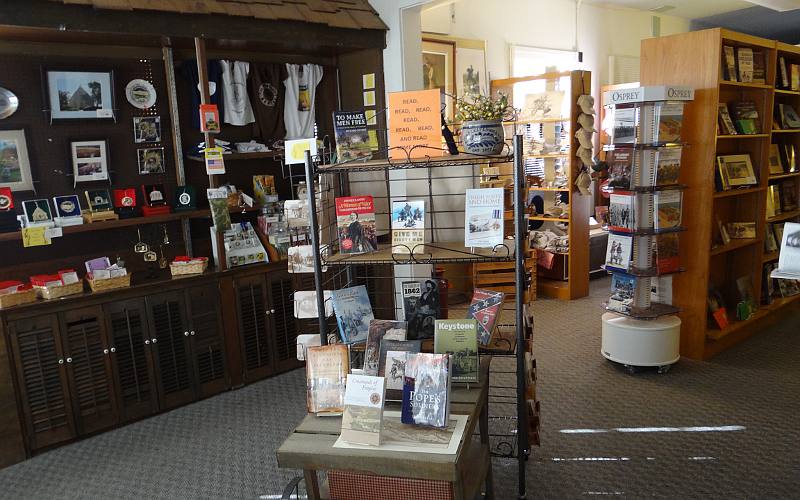 Frontier Army Museum gift shop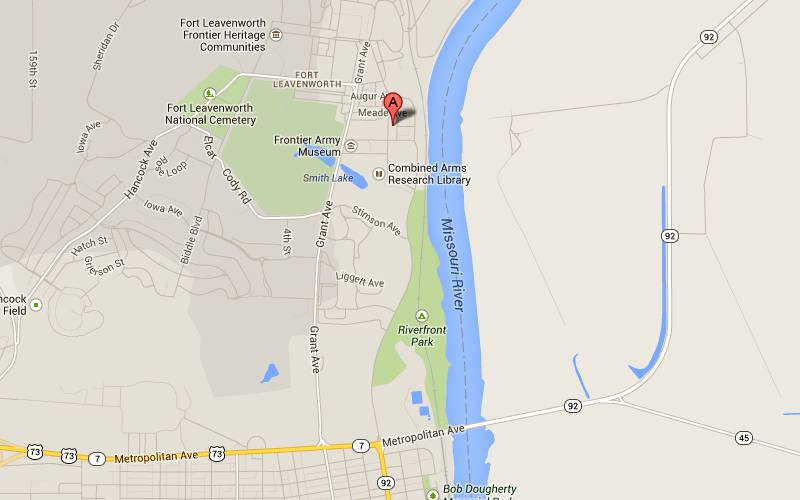 Frontier Army Museum Map - the public entrance is off K-7 on Grant Avenue.
Kansas Restaurants Kansas Travel
Kansas Travel & Tourism Home
copyright 2005-2022 by Keith Stokes