Gordon Parks Collection
Mercy Health Center

401 Woodland Hills Boulevard
Fort Scott, Kansas 66701
620 223-7036

Open daily from 7 AM until 8 PM
Free


Parting - Poem by Gordon Parks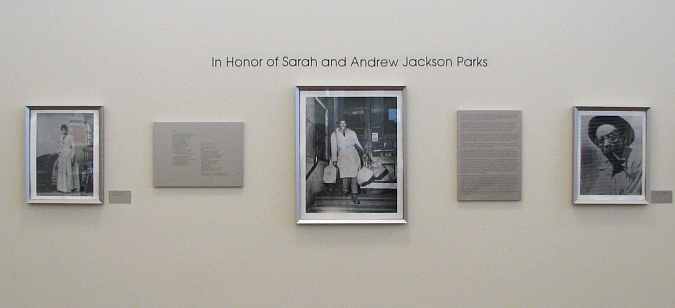 The Gordon Parks Collection at Mercy Health Center in Fort Scott, Kansas was the first collection of his works to be displayed in his hometown. Parks gift to the community in honor of his parents Sarah and Andrew Jackson Parks includes over 50 of Parks' photographs and 14 samples of his poetry. The display is in the public areas of the Medical Center and open for viewing whenever the hospital is open to the public. You can drop in anytime during the open hours or call to schedule a tour.
The Gordon Parks exhibit begins in the main lobby (photo above) and there are maps labeled "walking tour" that will guide you to the galleries along the halls and dinning area. The work progresses from Gordon Parks early work to his modern (almost science fictional) photography of the 1990s.
My favorite works in the collection are Parks black and white photographs from World War 2 and the western United States.
Photographer, writer, and filmmaker, Gordon Roger Alexander Buchannan Parks passed away March 7, 2006. He is buried in Evergreen Cemetery in Fort Scott. The Gordon Parks Museum has since opened at Fort Scott Community College.
Gordon Parks was named for a physician at Mercy Hospital who saved his life at birth, G.R. "Gordon" Baldwin, MD.


Gordon Parks' art photographs from 1995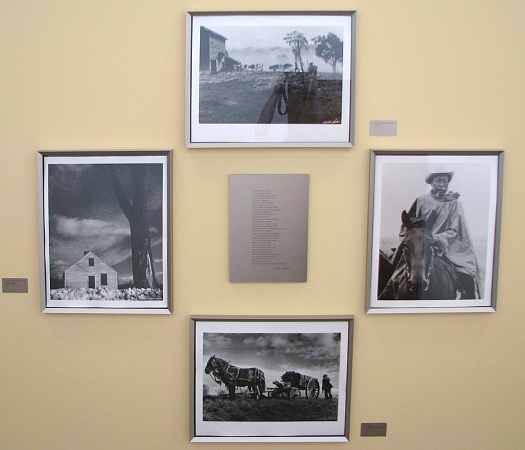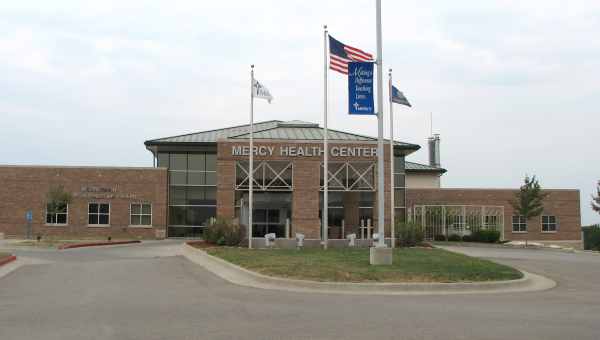 Mercy Health Center - just off US Highway 69 at south edge of Fort Scott, Kansas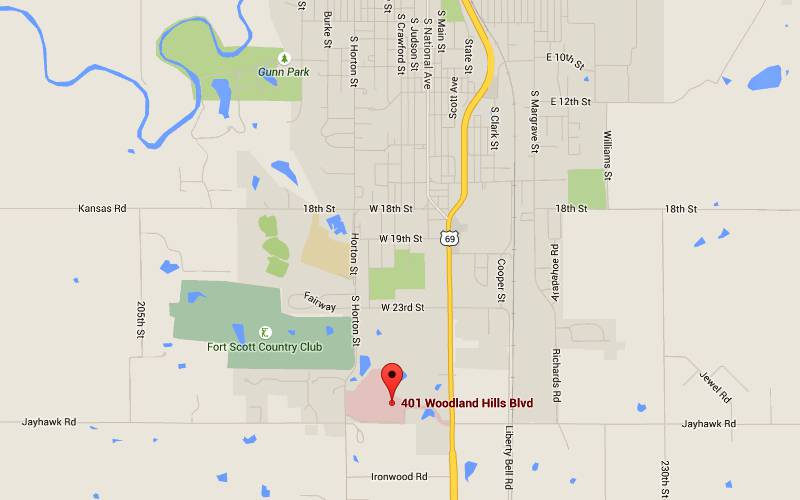 Gordon Parks Collection Map
copyright 2007-2015 by Keith Stokes