Grandma Hoerner's Foods

31862 Thompson Road
Alma, Kansas 66401
(785) 765-2300

Monday - Saturday: 10AM to 4PM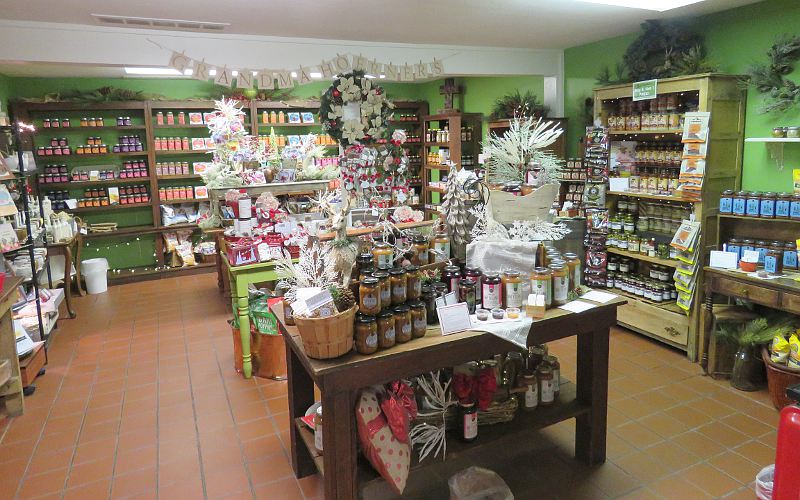 Grandma Hoerner's Retail Store
Grandma Hoerner's Foods near Alma, Kansas produces apple sauces, preserves, fruit butters, chutneys, barbecue sauces, salad dressings, salsas, and mustards in a 40,000 sq. ft. facility that is just off of I-70 at exit 324 (Wabaunsee Road).
Duane McCoy started Grandma Hoerner's by producing and marketing his grandmother's applesauce in 1987. Today it is offered in 8 flavors, and Grandma Hoerner's Foods has branched out into an array of sauces, jams, toppings, condiments and dry mixes. Their products are available through a variety of retail outlets, online, and at a retail store in the Alma factory.
The last time I visited Grandma Hoerner's, I was accompanied by a friend who had never been there before, and she ended up filling a case box with various preserves, jellies, canned peaches and apple sauce. At least 30 items made on premise were available for sampling. Almost too many. By the end, my friend was selecting items to buy without sampling them.
I limited my purchases to my favorite, Grandma Hoerner's wonderful pumpkin butter.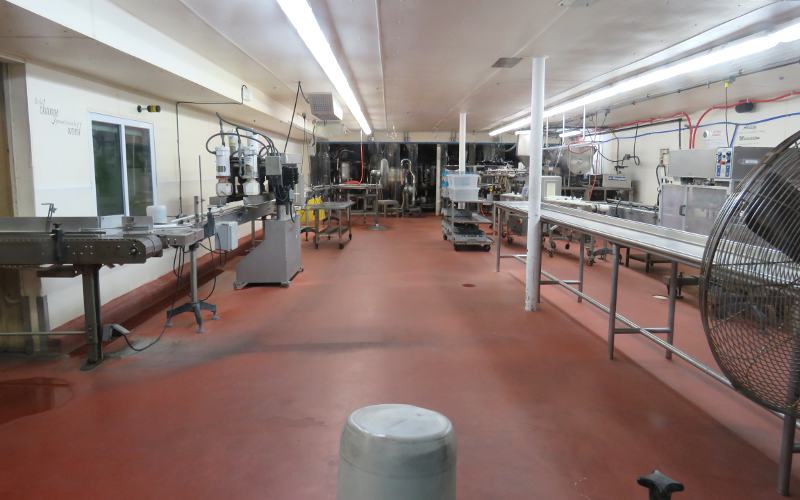 A small portion of Grandma Hoerner's facility can be viewed from the retail store.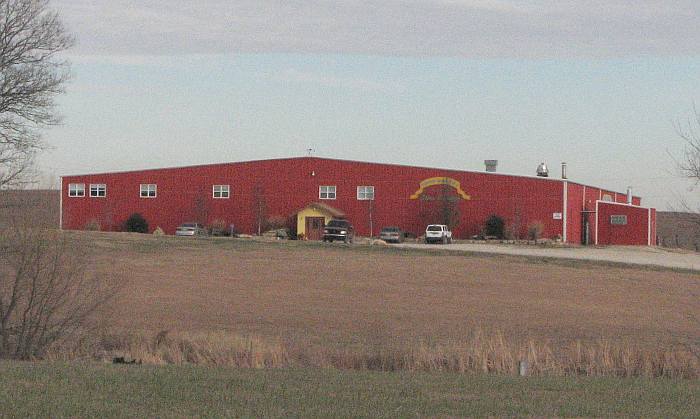 Grandma Hoerner's Foods - Alma, Kansas
Kansas Specialty foods Grandma Hoerner's web site
Kansas Attractions Kansas Travel & Tourism Home
LAS 4/13 copyright 2006-2020 by Keith Stokes