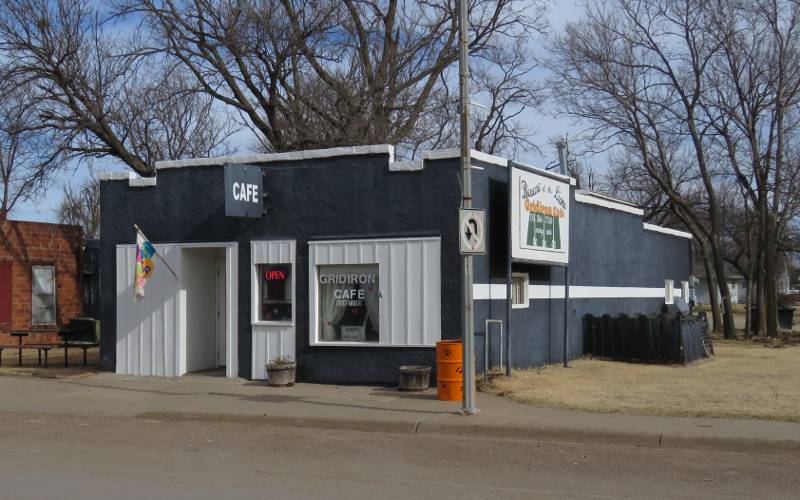 Gridiron Café - Hope, Kansas
The Gridiron Café in Hope, Kansas is a small restaurant in a former garage on the main street of this rural town of about 350 people. It is open for lunch 7 days a week, plus evenings on Tuesdays and Thursdays. I visited Gridiron in early 2016 to see if they might quality for our Kansas Best Burgers page. A couple of people had suggested Gridiron Café when the list was first released in 2015.
The menu is quite limited, with only a few sandwiches, hamburgers and a couple of "baskets." Five specials were listed on a blackboard, including the French Dip which was recommended in a couple of online reviews. There are two dinner specials on Sundays.
I went with the Lion Burger, which was a 1/3 pound burger with sautéed onions & mushrooms, bacon & Swiss cheese, plus a side of skin-on fries for $6.29. The fries were OK, but the burger was very good and I think this restaurant will make the next update of the best burger list.
The owners (Paula & Fred French) couldn't tell me exactly how old the restaurant is, but said they have had it for a year and Paula's sister had it for about 6 years before that. Photos of the building, when it was a garage, were on the wall.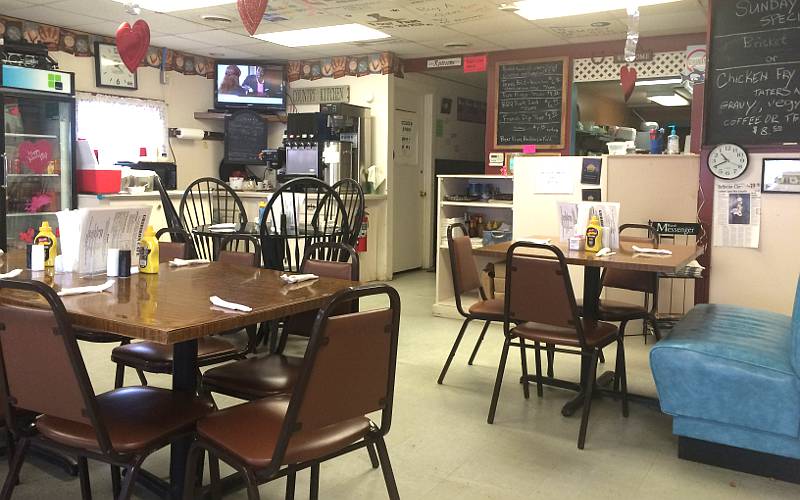 The Gridiron Café has about 9 tables and booths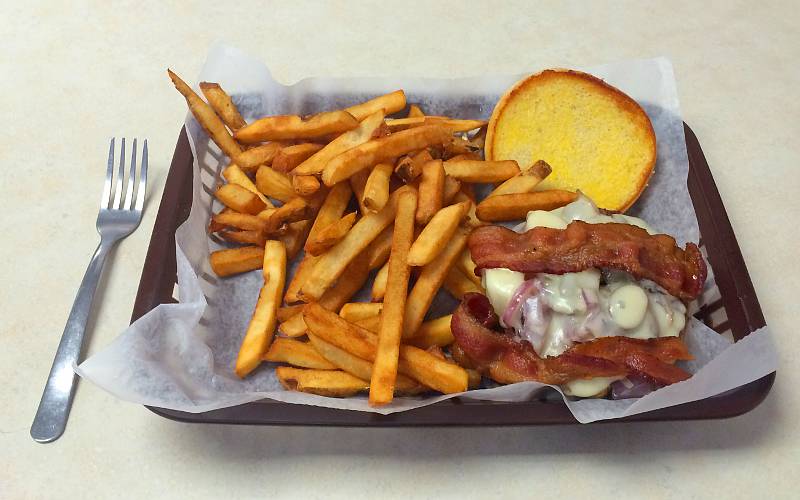 Lion Burger and fries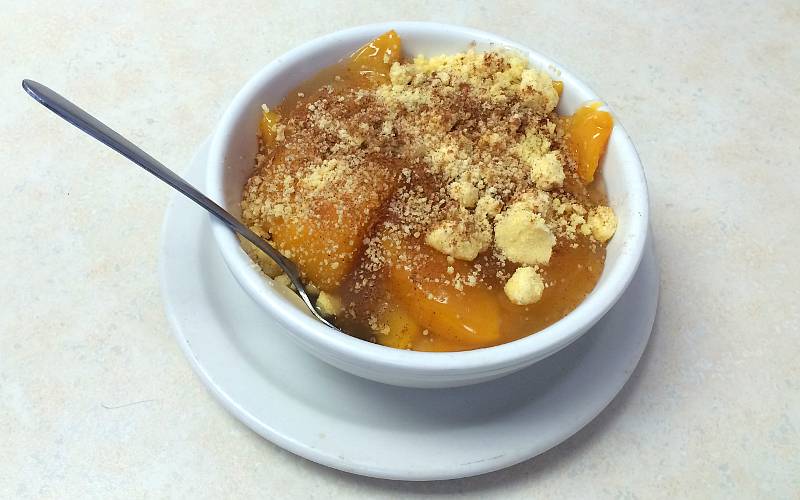 The peach cobbler isn't a traditional cobbler, but crumble with peach filling on top, rather than baked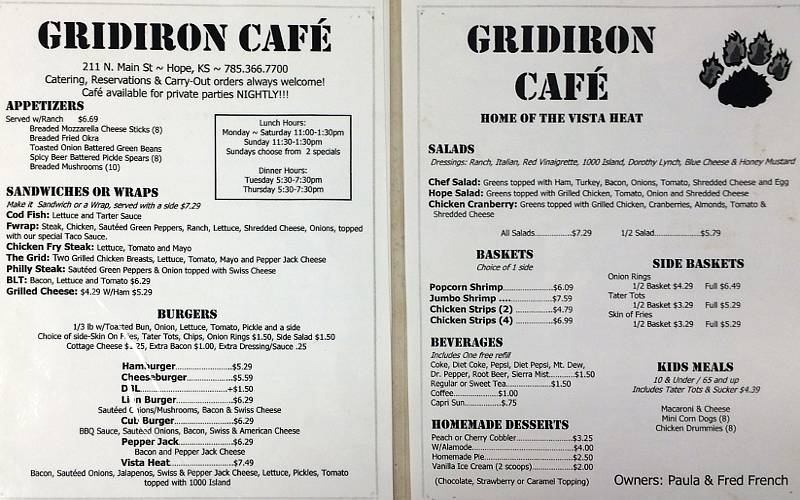 Gridiron Café Menu from January 2016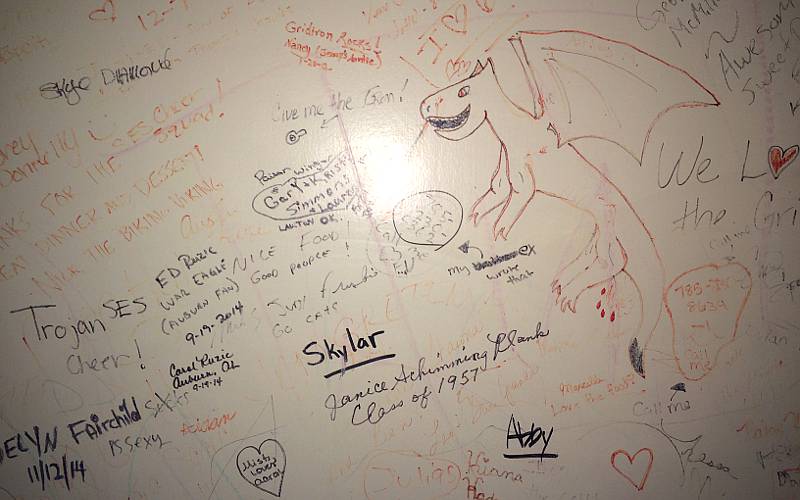 This is the wall of the hallway to the rest rooms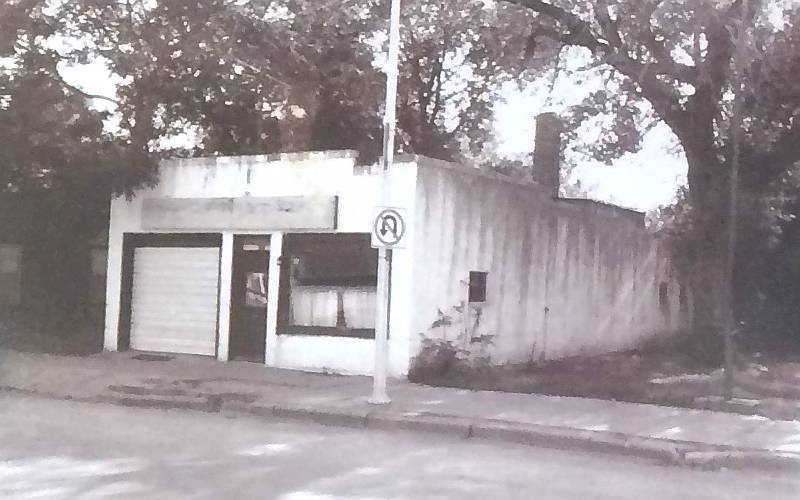 An early photo of the building which now houses the Gridiron Café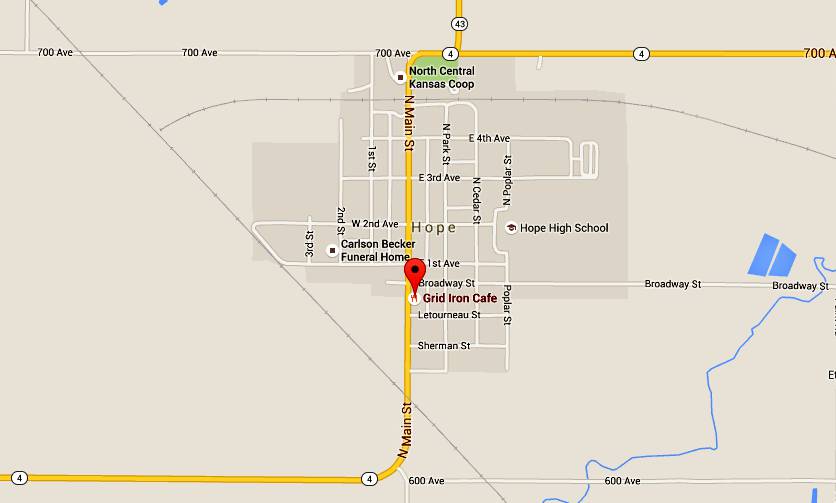 Gridiron Cafe Map
Unique Kansas Restaurants
Kansas Attractions Kansas Travel & Tourism Home
LAS-2/16 copyright 2016 by Keith Stokes