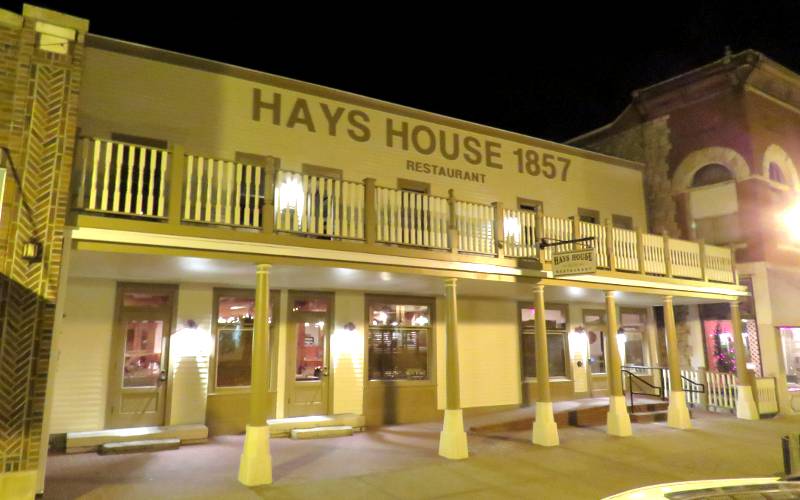 Hays House 1857 Restaurant and Tavern on Main Street in Council Grove, Kansas.
Hays House announced on Facebook and on their web site, that they are closed until some time in 2020. No additional details are available.
Seth M. Hays, a grandson of Daniel Boone, was the first white settler in Council Grove in 1847. In 1857 he opened the Hays House Tavern and Restaurant. Today, Hays House is the oldest continuously operating restaurant west of the Mississippi River. Its customers have included Jesse James and George Armstrong Custer.
The ownership and management at Hays House has changed a number of times over the years and the building was restored in the 1970s. In December 2011, there was a fire in the restaurant and the kitchen (which was in an addition to the historic structure) was completely destroyed. The restaurant might not have reopened, but 25 local residents pooled their money, formed Flint Hills Investors, bought the Hays House and reopened with the same menu in May 2012. The exterior of the historic restaurant was significant redone with a new look in 2015.
Hays House serves mostly country food with generous servings. House specialties include skillet fried chicken, crunch chicken salad, bone-in Beulah's Ham, prime rib, and great pies. I recommend the chicken fried steak and the ribeye. The ribeye is tender enough to cut with a fork and was cooked exactly as ordered.
Ultimately Hays House is primarily about the tradition and the unique setting.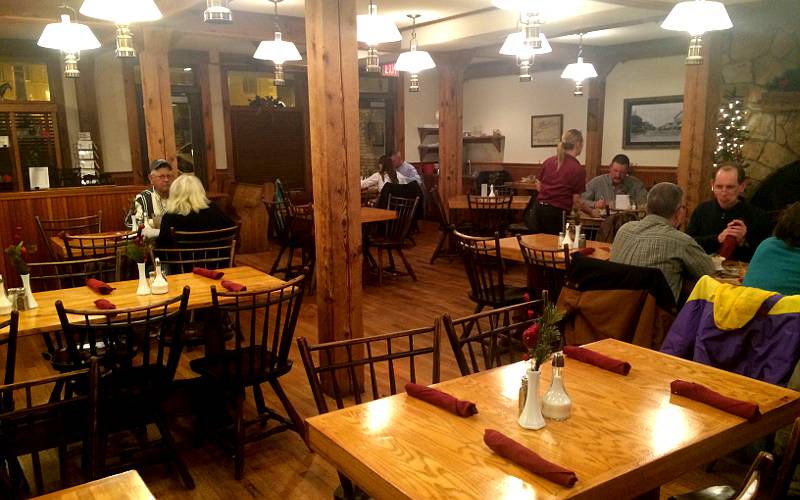 Main dining room.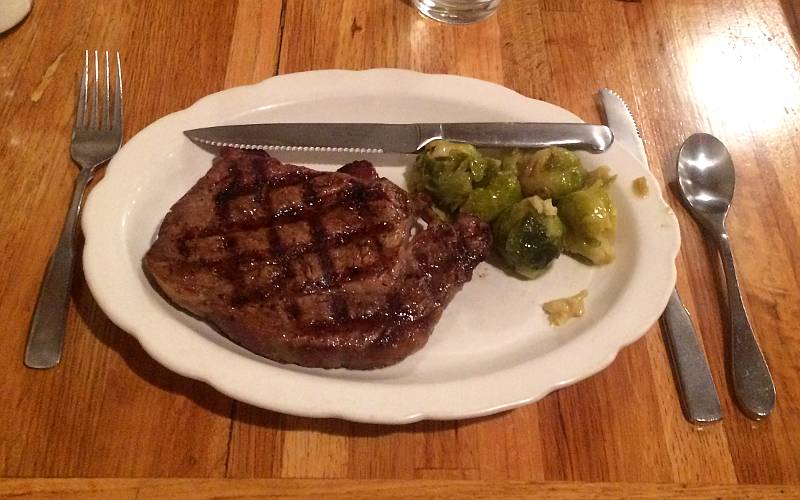 Ribeye steak and Brussels sprouts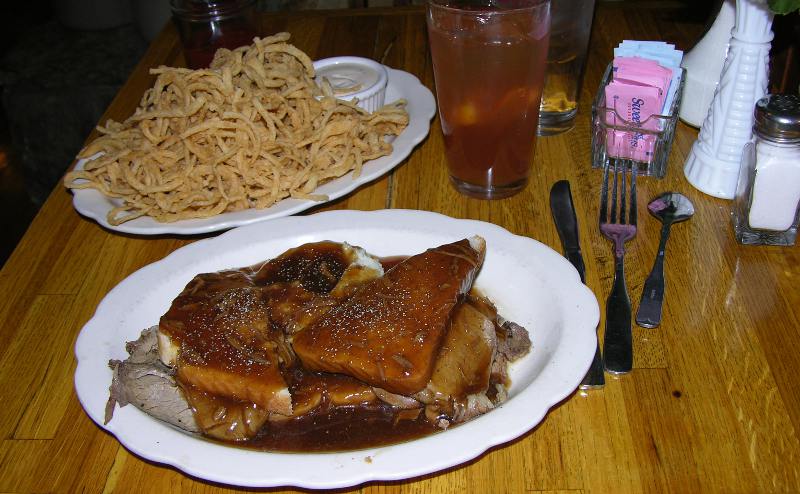 Onion straw appetizer with hot beef special and iced tea.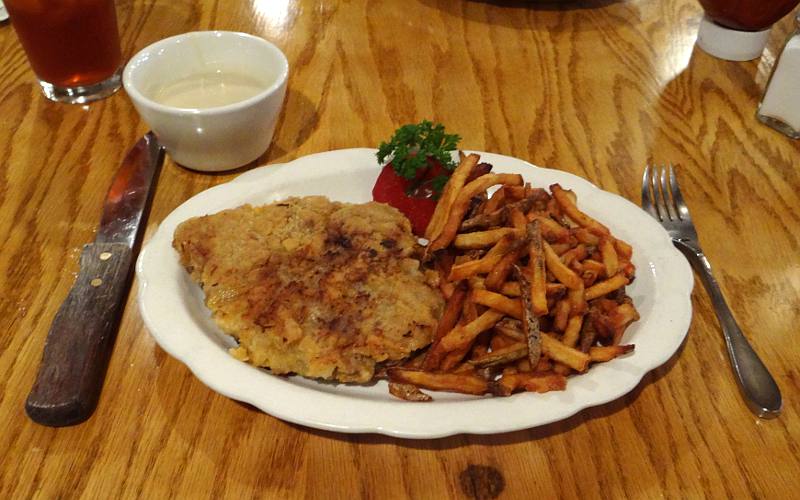 Chicken fried steak and fresh cut shoestring potatoes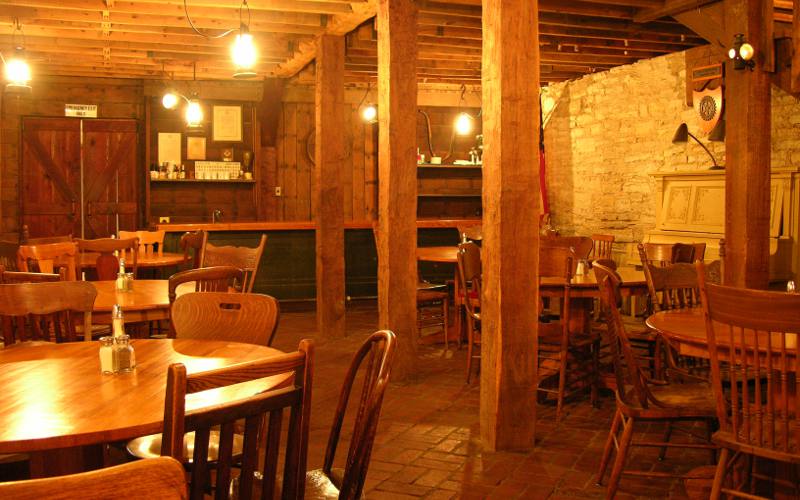 The Hays House cellar still has the original meat hooks and the original bar. For many years this area was
used church services on Sunday mornings, using the piano at the far right. This space has great acoustics.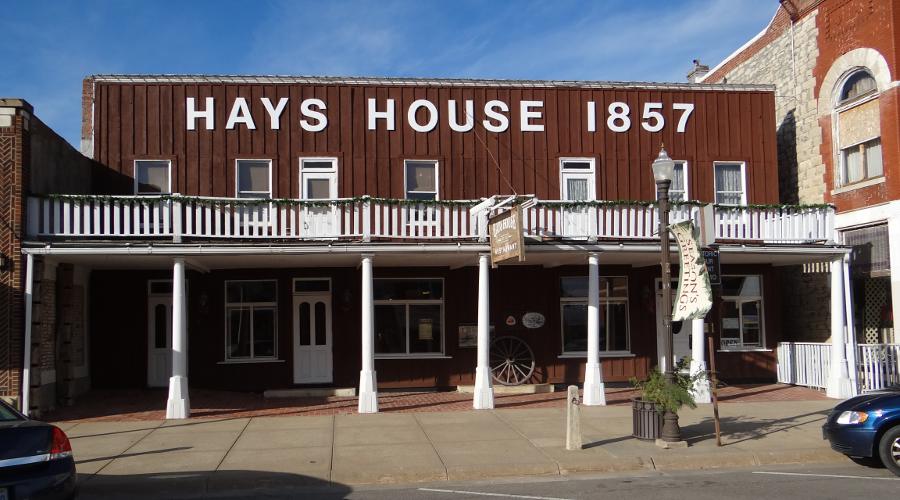 Hays House in 2012, prior to renovation in 2015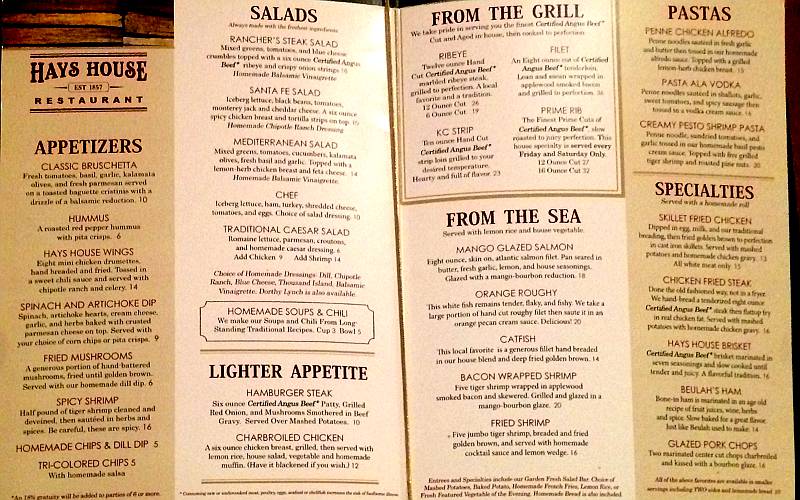 Hays House menu from January 2016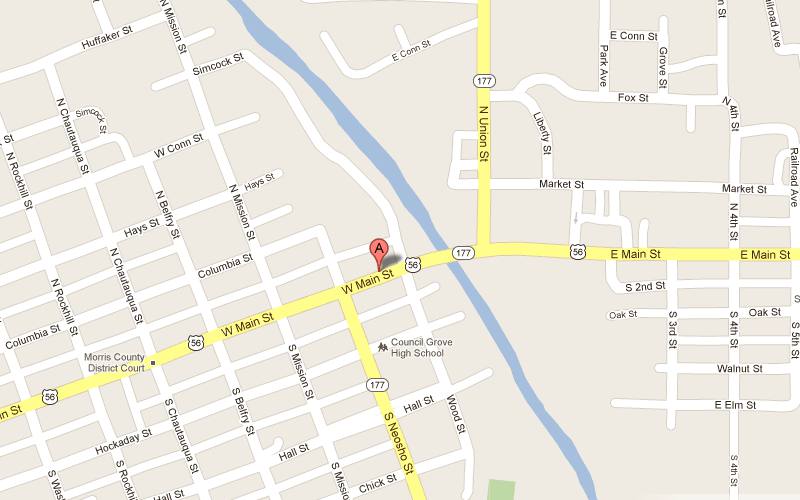 Hays House 1857 Map
Hays House 1857 website Unique Kansas Restaurants
Kansas Attractions Kansas Travel & Tourism Home
copyright 2006-2019 by Keith Stokes