Henry's Candy Co

21172 K-15
Dexter, Kansas 67038
(620) 876-5423

Monday - Saturday: 8:30am to 5pm
Sunday: 9am to 5pm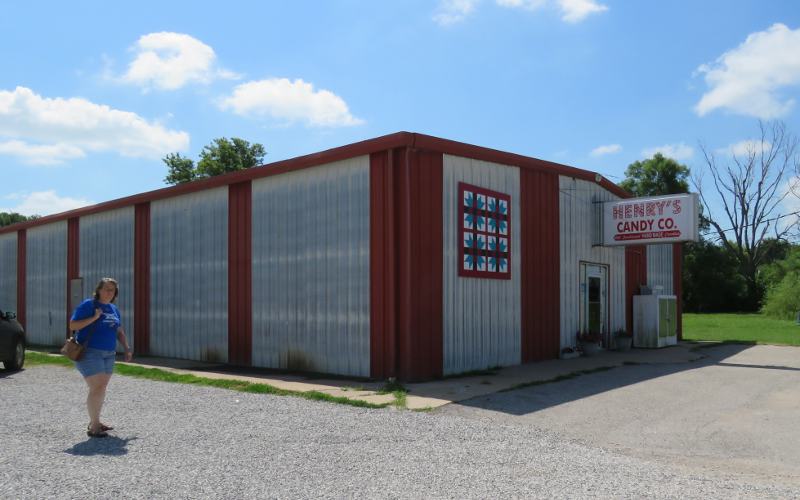 Henry's Candy Co - Dexter, Kansas
Henry's Candy Company was founded in Dexter, Kansas in 1956. Operated by the same family for over 60 years, it was founded by Patrick Henry, the son of Tom Henry, who had the Peerless candy factory in Arkansas City, Kansas. The store moved from downtown Dexter to its current location in 1975. Henry family lore (repeated many places) is that he was the creator of the "Oh Henry Bar." There are multiple stories about the creation and naming of the early candy bar and you can choose whichever you like.
Over half of the building is candy factory and the walls of the factory store have large windows through which customers can watch candy being made. More than 100 different types of candy are manufactured in the store, some of them using equipment from Tom Henry's store.
Henry's Candy Co. can't use the trade name Oh Henry but the store makes what it calls the original version of the nearly one hundred year old candy bar, which they market as the "Mama Henry." The The Mama Henry Bars are handmade in batches of about 400 and the process takes overnight. Fudge is dipped in caramel, rolled in nuts and covered with chocolate.
The candy store is open 363 days a year, closing only on Thanksgiving and Christmas Days.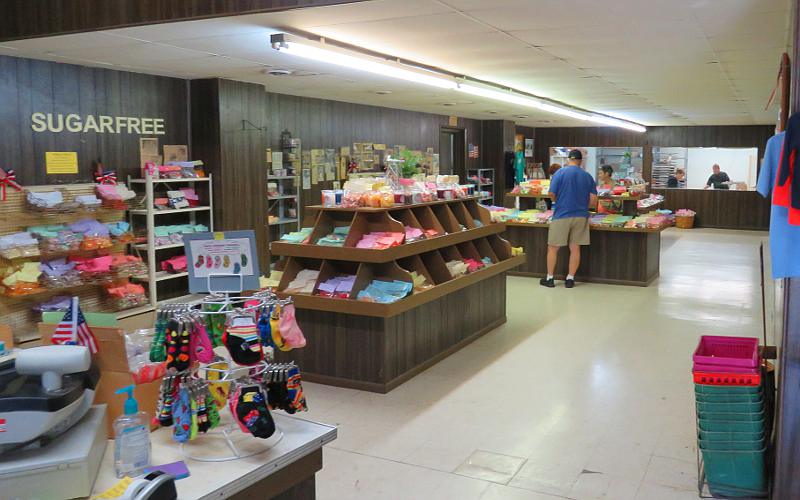 Henry's Candy Co factory store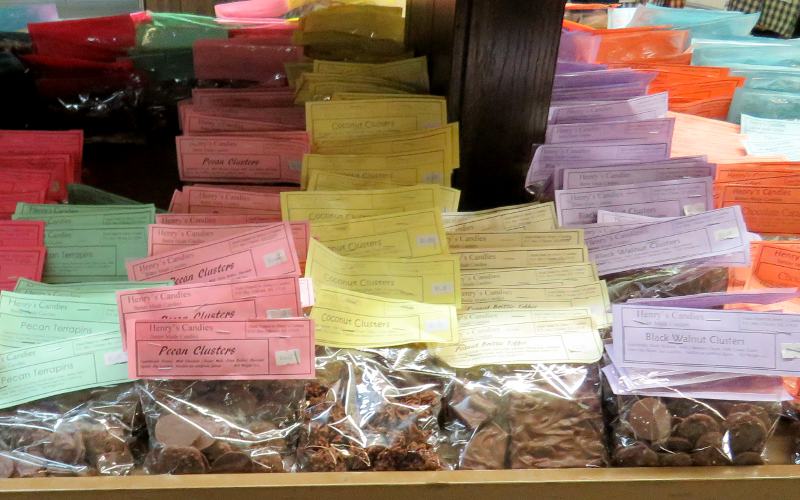 Chocolate clusters - pecan, coconut, black walnut and others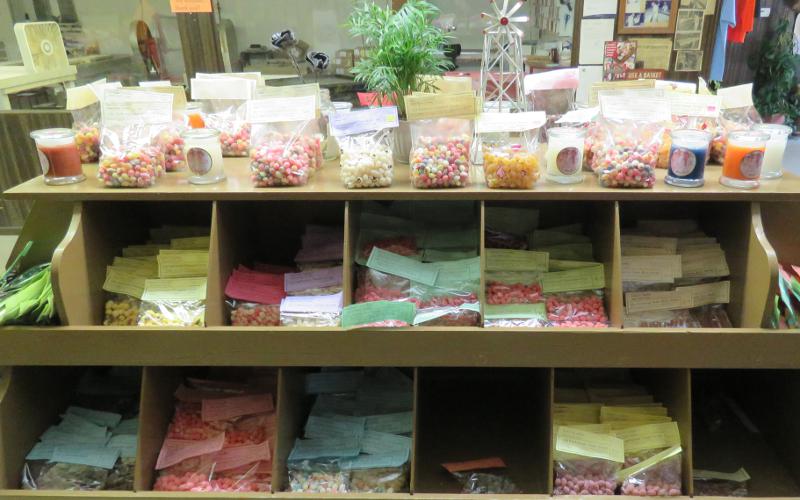 Pineapple drops, peppermint drops, vanilla drops, raspberry drops and other hard candies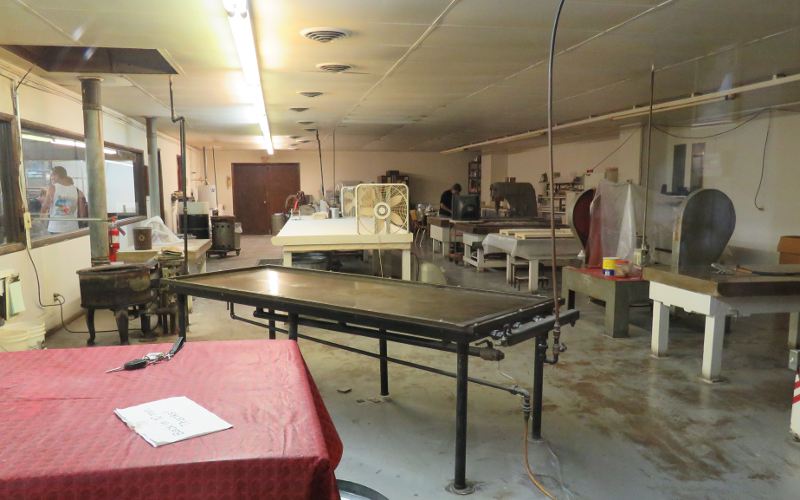 The candy factory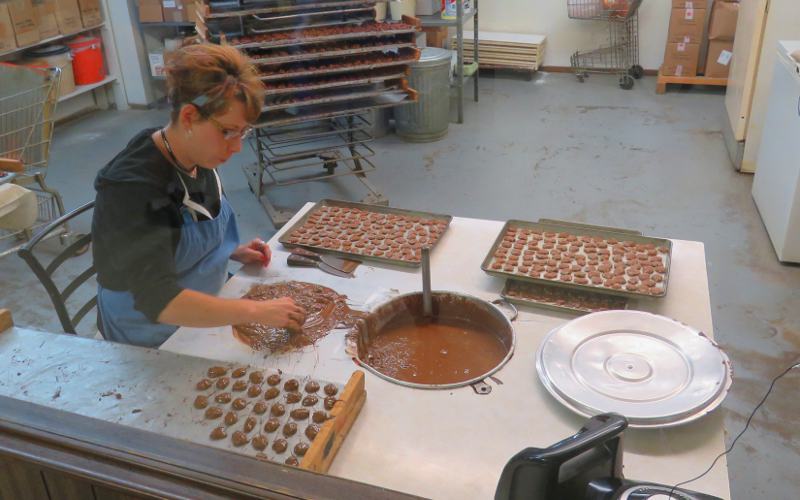 Making chocolate nut candies

Henry's Candy Company Map
Kansas Specialty foods
Kansas Attractions Kansas Travel & Tourism Home
LAS 4/13 copyright 2016-2019 by Keith Stokes