Hildebrand Farms Dairy

5210 Rucker Road
Junction City, Kansas 66441
(785)238-8029

Store hours
Tuesday - Friday: 9AM-5PM
Saturday: 9:30AM- 3PM
Tours by appointment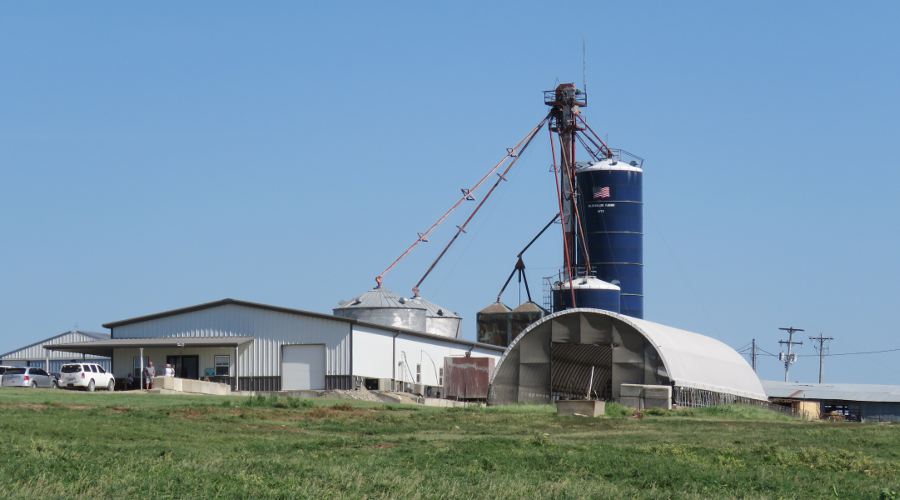 Hildebrand Farms Dairy - Junction City, Kansas
Hildebrand Farms Dairy, northwest of Junction City, Kansas, is a family business which started in 1930 and is operated today by the 3rd & 4th generations of the Hildebrand family. In addition to producing milk and beef, there is a farm store and tours.
The farm and milk processing facility has tours on Tuesday through Saturday by appointment and we joined about 15 other people on a tour which took over an hour. The milk processing is only done on weekdays, so the guide just explained how the equipment in the bottling plant and milking building is used. The milk is never touched by human hands and the only time it is even exposed to air is the second while it goes into the bottle.
The tour included a visit to an open sided barn where the 150 cows presently producing milk are kept and the barn with recent calves. The tour concluded at the Farm Store, where samples of three flavors of milk and soft serve ice cream were included in the $5 tour.
In addition to Hildebrand Dairy products, the store sells beef and sausage from their cattle, as well as some other meat and Kansas cheeses. Of the Hildebrand raised meat we purchased, the only one we have tried so far is the beef jerky. I don't normally get pepper jerky, but that was the only kind they had that day. It was tender and had a good flavor. Maybe I like pepper jerky more than I think!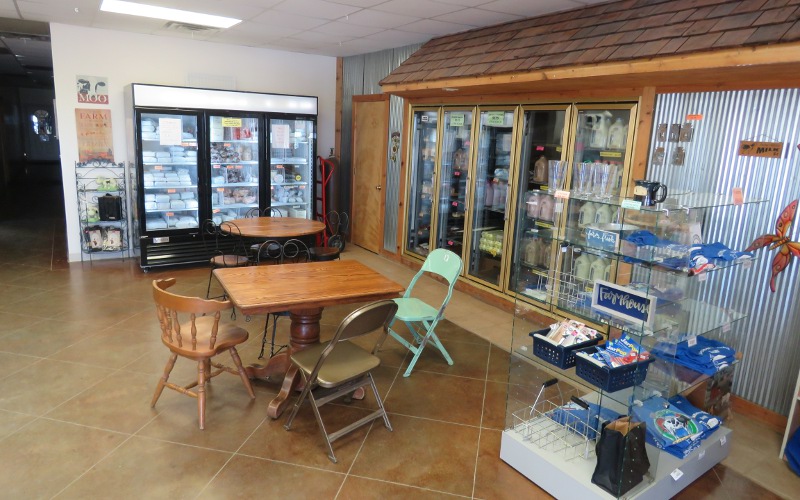 Hildebrand Farm Store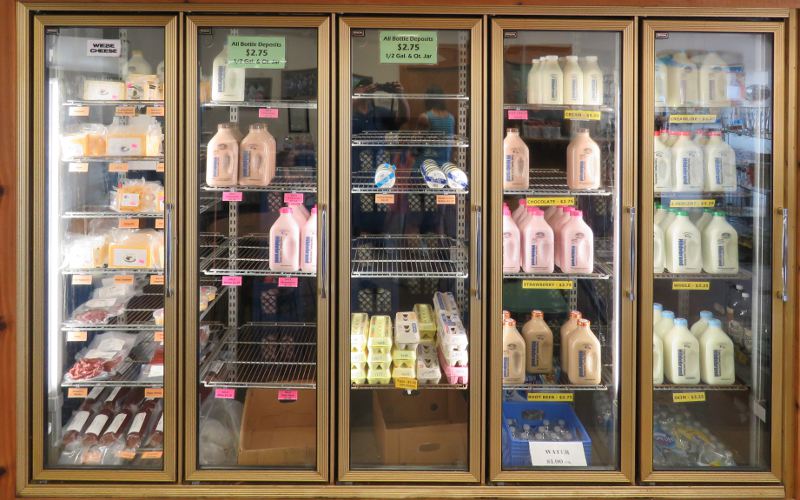 Hildebrand milk, cream, sausage and jerky plus eggs and cheeses from other producers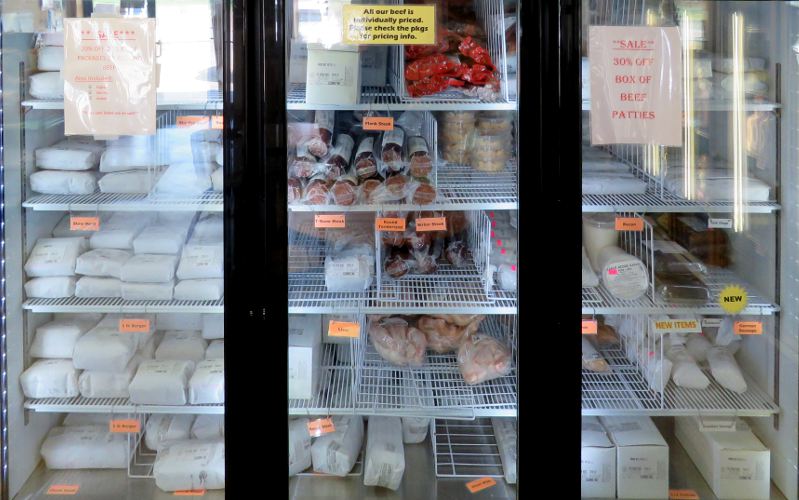 Hildebrand beef and other meats from other producers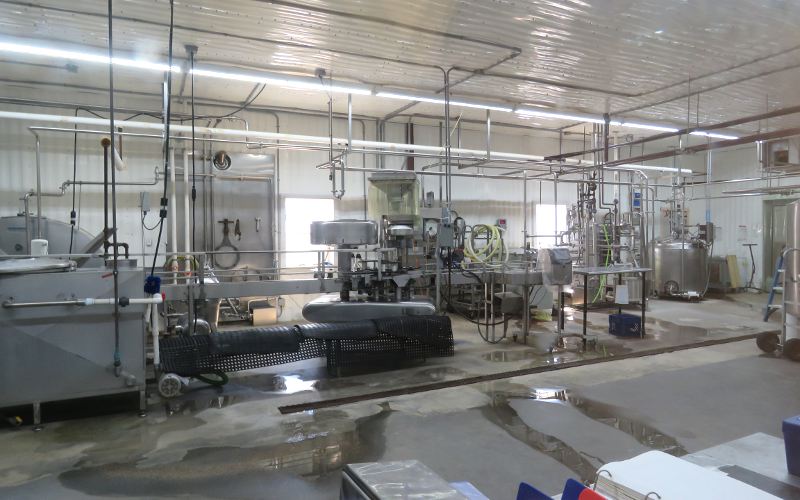 Milk processing and bottling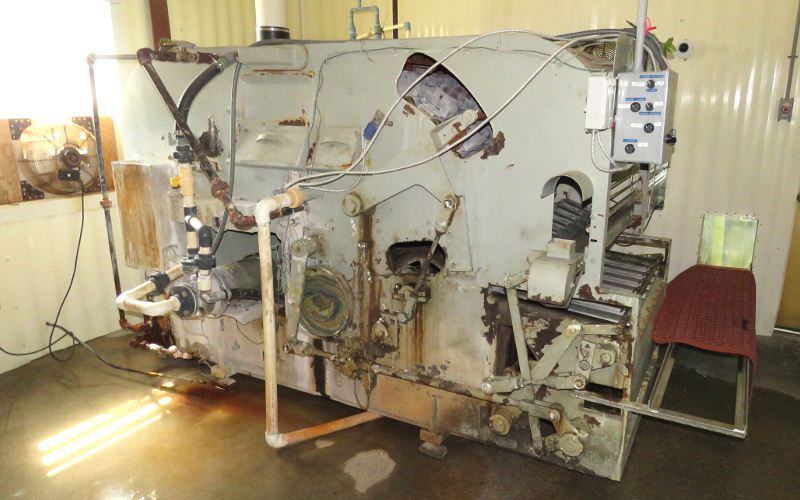 Milk bottle cleaner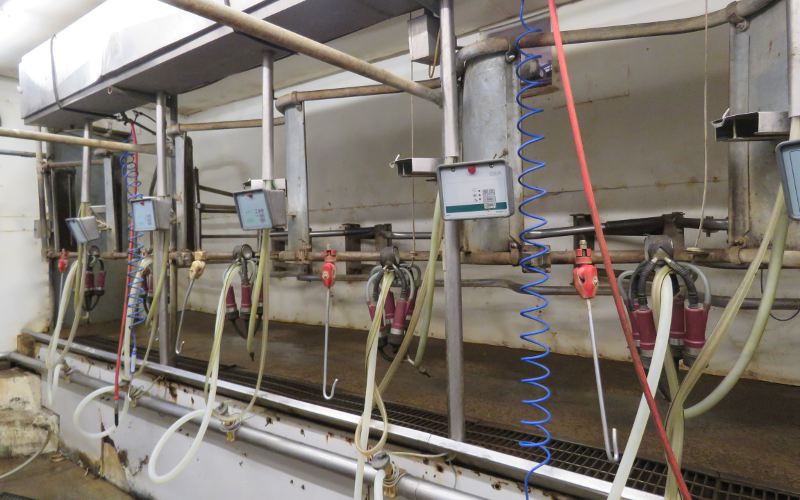 Milking stations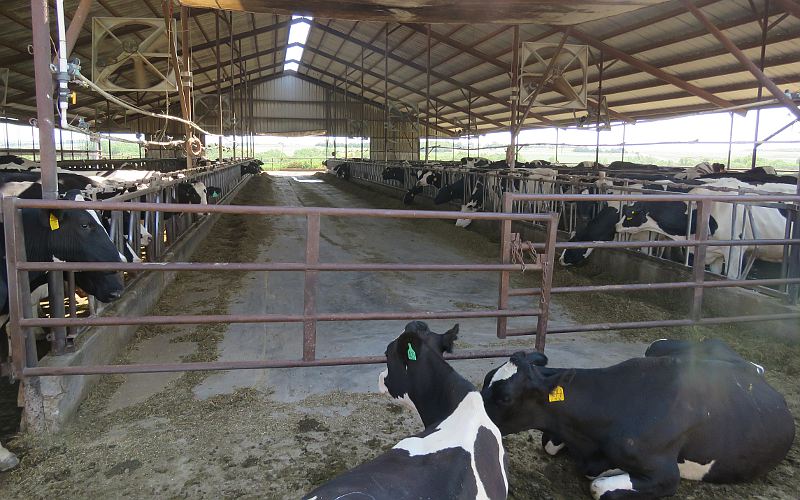 The barn with the 150 cows presently being milked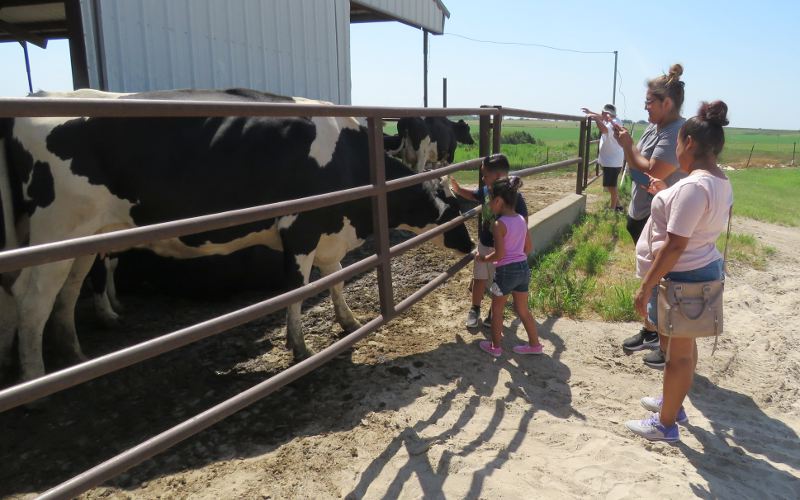 Children enjoying the tour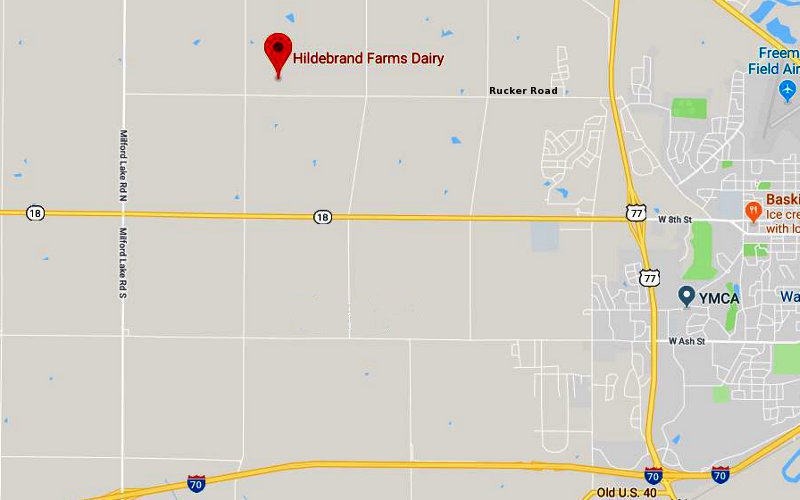 Hildebrand Farms Dairy Map
Kansas Specialty foods
Kansas Attractions Kansas Travel & Tourism Home
copyright 2019-2022 by Keith Stokes