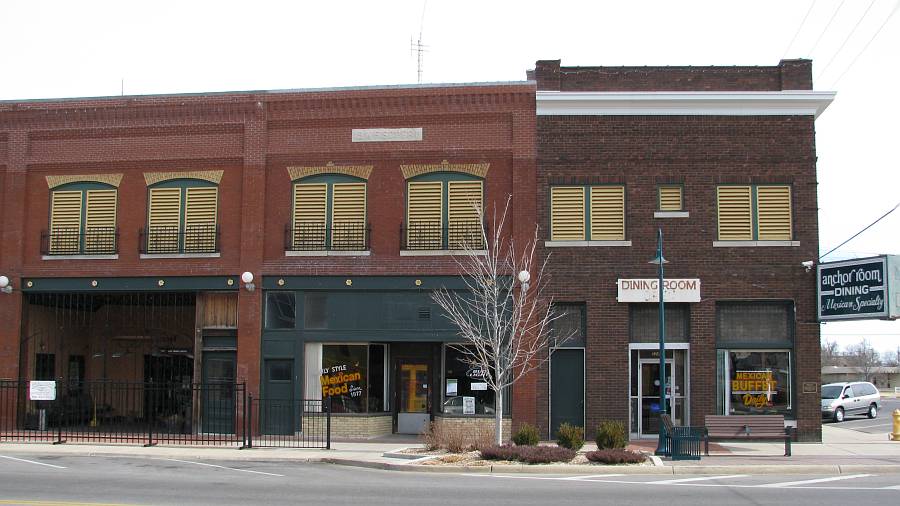 Anchor Inn - Hutchinson, Kansas
The Anchor Inn in Hutchinson, Kansas is a 44 year old, family run Mexican restaurant that fills the space formerly occupied by the 1916 American Hotel and two other businesses. The first two times that I visited the Anchor Inn, I was part of large parties (14 & 18 people). The Anchor Inn is so large that on the first visit, one of the first people to arrive lost the rest of our party.
Service has been great despite our large crowd sand the servers have been very good about breaking up the check. Most of us had the large buffet. All of the food was well liked, particularly the home made tamales which several people said were the best that they have ever had. The buffet is only $8.95 at lunch or supper.
My only complaint was that during the first visit, the Anchor Inn staff took down the buffet as soon as the clock struck 9PM - even though several of the people in our party were still dining.
Friends who live in Hutchinson say that the Anchor Inn is so popular that despite the size of the restaurant, you may have to wait for a table at lunch.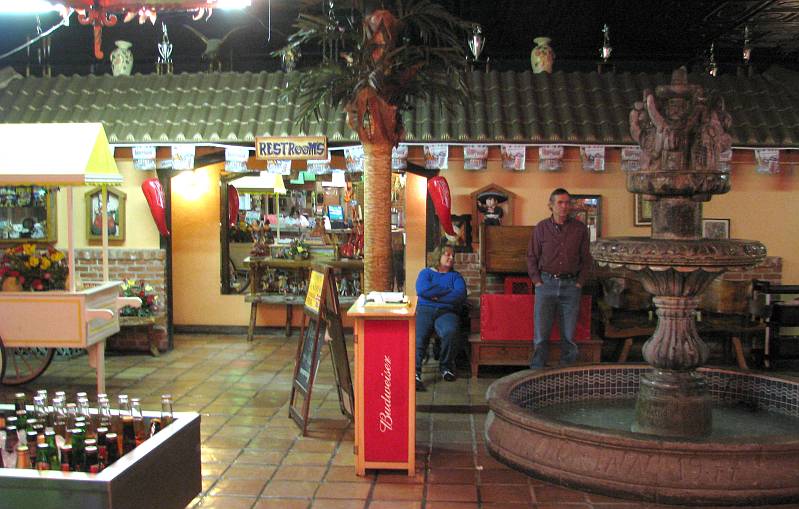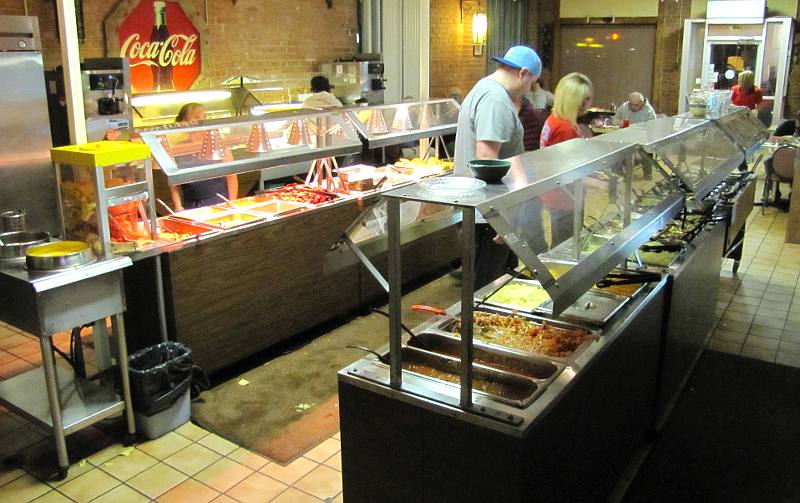 Anchor Inn Buffet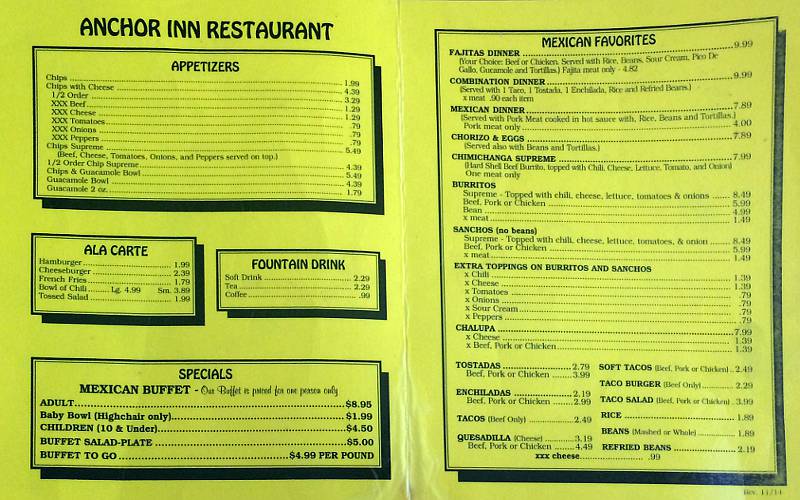 Anchor Inn Restaurant Menu from February 2018

Hutchinson Kansas Restaurant GuideUnique Kansas Restaurants
Kansas Attractions Kansas Travel & Tourism Home
copyright 2009-2018 by Keith Stokes