Dillon Nature Center

3002 East 30th Avenue
Hutchinson, Kansas 67502
(620) 663-7411

Grounds and Trails
Weekdays: 8AM - sunset
Weekends/Holidays: 9AM - sunset

Visitor's Center
Weekdays (winter): 8AM - 5PM
Weekdays (April - September): 8AM - 7PM
Saturdays: 10AM - 5PM
Sundays/Holidays: 1 - 5PM
Call to confirm holidays Free


Hutchinson Kansas Travel Guide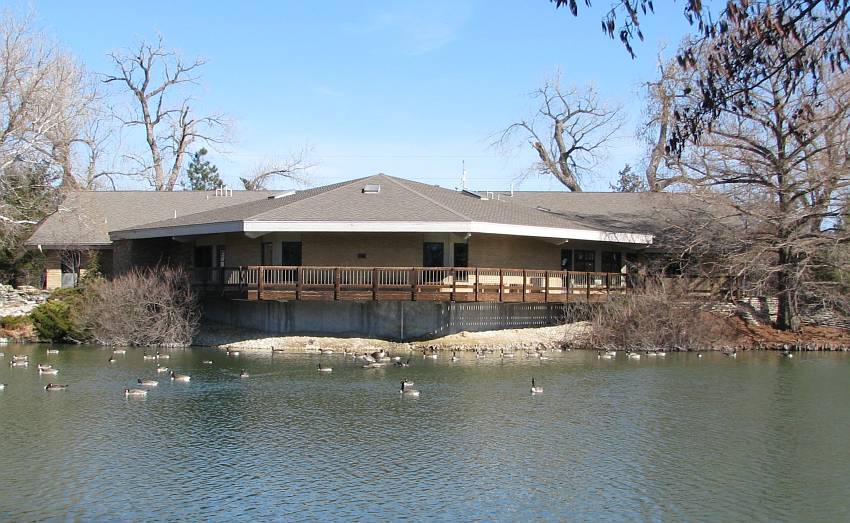 Dillon Nature Center - Hutchinson, Kansas
The Dillon Nature Center in Hutchinson, Kansas is a hundred acre park with a wild arboretum, geese covered pound and a 10,000 square foot Visitor Center which was opened in 1994. In addition to offices, the Dillon Nature Center visitor's center houses a gift shop and nature display gallery with dioramas, interactive exhibits and live reptiles, amphibians and fish.
The visitor's center includes an observation deck which overhangs a pond and offers views of migratory waterfowl, turtles, fish, and other wildlife. The Rayl Wildlife Observation Deck accessible from the sidewalk at times when the Visitor Center is closed.
Fishing is only allowed in the pond adjacent to the visitor center building. The pond is stocked with catfish in the summer and trout in the winter. A schedule of these stockings is usually posted at the nature center. Fishermen ages 6 to 65 must have a valid Kansas Fishing License to fish at the nature center. Everyone regardless of age must have a valid trout permit to fish for trout at the nature center. Fishing licenses and permits are not sold at the Dillon Nature Center.
The Dillon Nature Center has 4 trials ranging from a third to nine tents of a mile. The shortest trail is paved.
The entrance to the Dillon Nature Center is from 30th Avenue about one half block east of K-61 Highway in the northeast Hutchinson.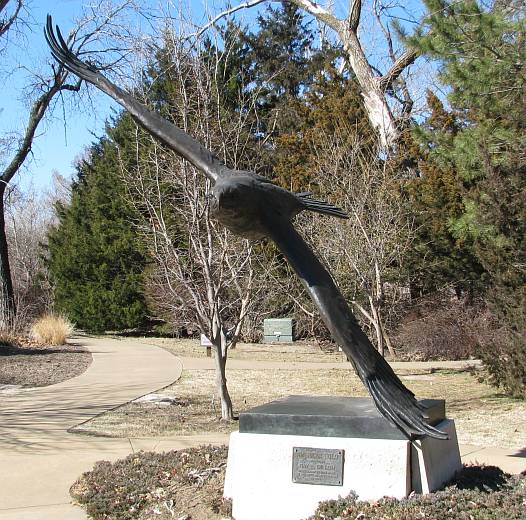 American Gold (1987), bronze with patina by Dan Ostermiller. A second sculpture
by Ostermiller titled Mountain Comrades is nearby.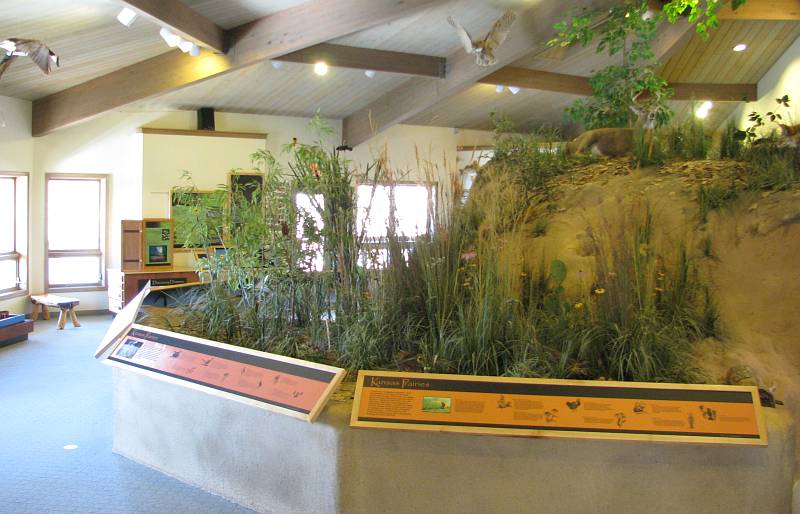 Nature Display Gallery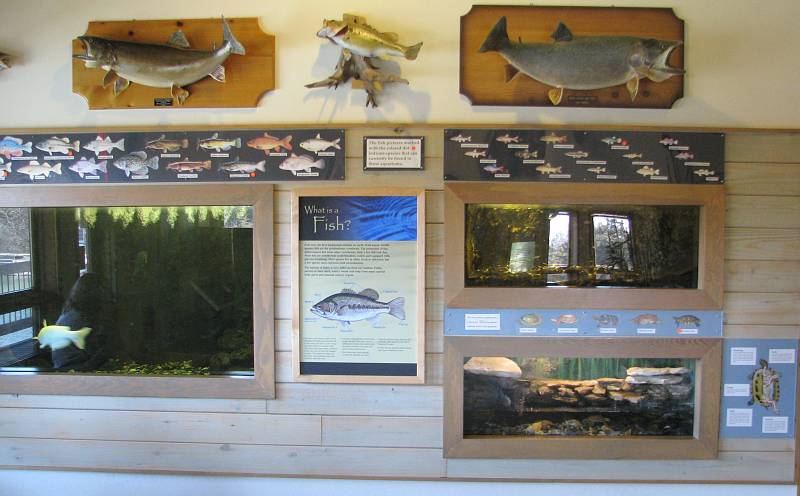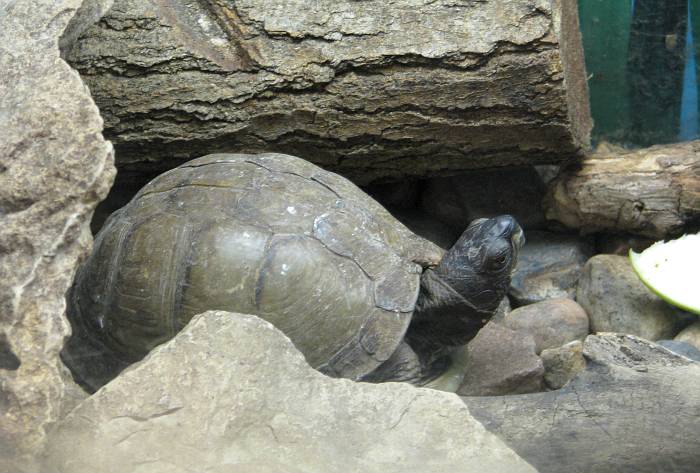 Eastern Box Turtle (Terrapene Carolina carolina)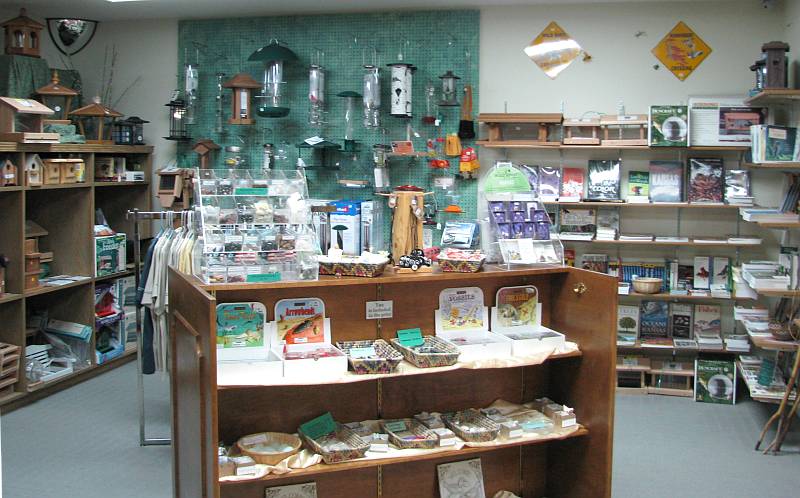 Wild Things Gift Shop

Hutchinson Kansas Travel Guide
Kansas Attractions Kansas Travel & Tourism Home
copyright 2009-2015 by Keith Stokes