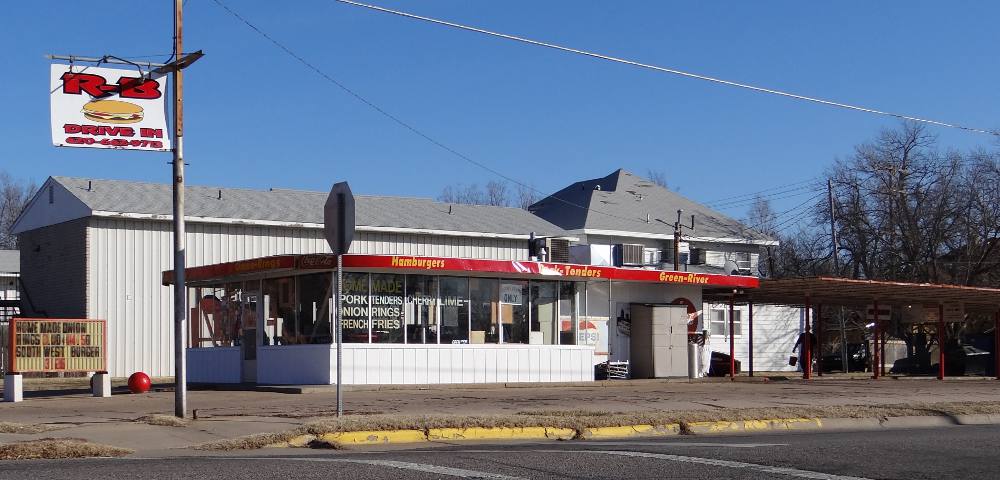 R-B Drive In - That is the sign today, not the sign from 2009 which is at the top of the page.
The 62 year old R-B Drive In in Hutchinson, Kansas is a real treat. When my coworkers heard I was going to Hutchinson for a weekend, two former Hutchinson residents insisted that I go to R-B. It wasn't easy (R-B has very limited hours for a restaurant), but I am glad that I made a special effort. As soon as I saw the R-B Drive In sign in the photo at the top of this page, I suspected I was visiting a classic local restaurant.
With great restraint, I didn't order a handmade malt, but I did get a double cheeseburger, hand cut French fries and fresh onion rings. Though not cooked to order and kind of squashed down, the cheeseburger tasted good. A "double" turned out to be larger, not two patties. R-B's burgers are available in a variety of sizes, up to the double beltbuster, a 2 pound hamburger for $16. $18 with cheese. A 1 pound beltbuster is $11, or $13 with cheese.
The "home cut" French fries are great, and a bargain at $1. You can get a whole pound of them for only $2. The large order of onion rings was very good. If the onion rings had been cooked a little more, they would have been some of the best that I have ever had.
Charles and Pam Wheeler have operated R-B Drive In since 1984. Pam is the daughter of the original owners.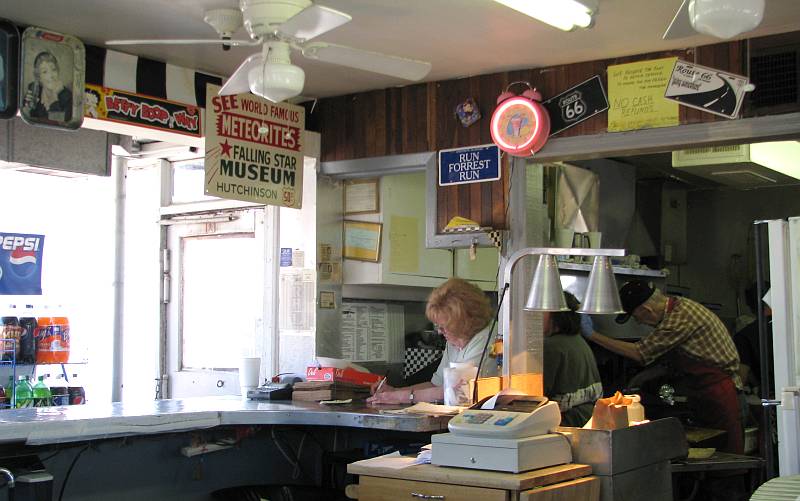 Pam Wheeler working behind the counter at R-B Drive Inn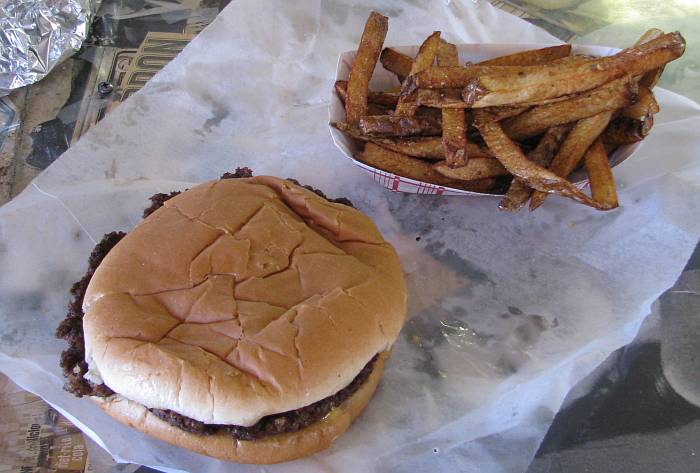 Double cheese burger and hand cut French fries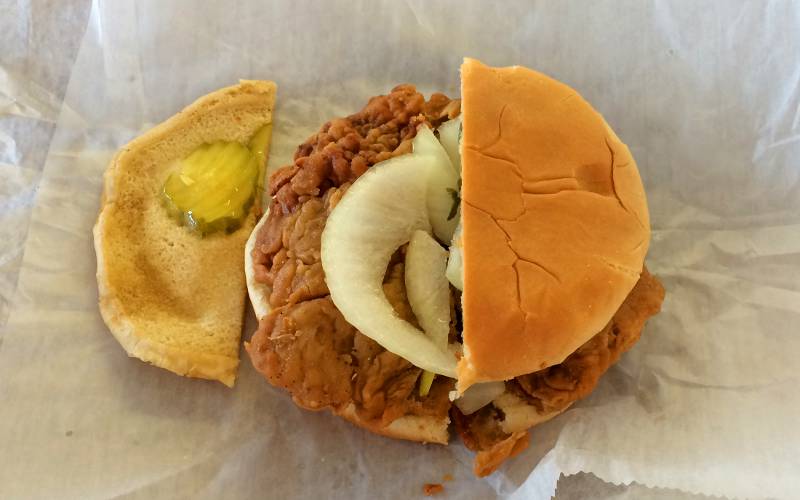 Handmade pork tenderloin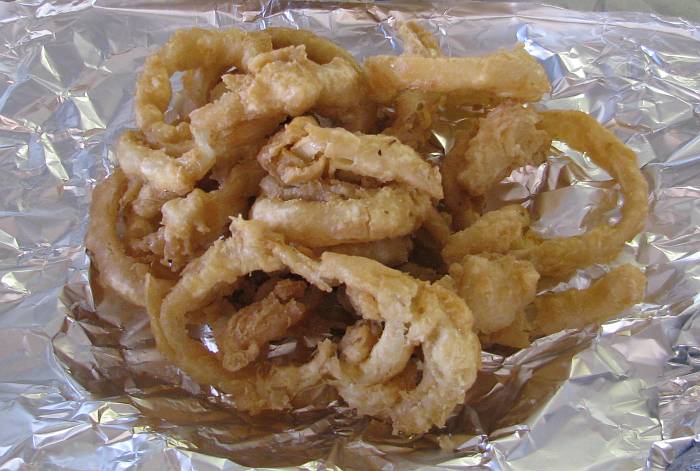 R-B's homemade onion rings are ONLY available Tuesday, Friday & Saturday.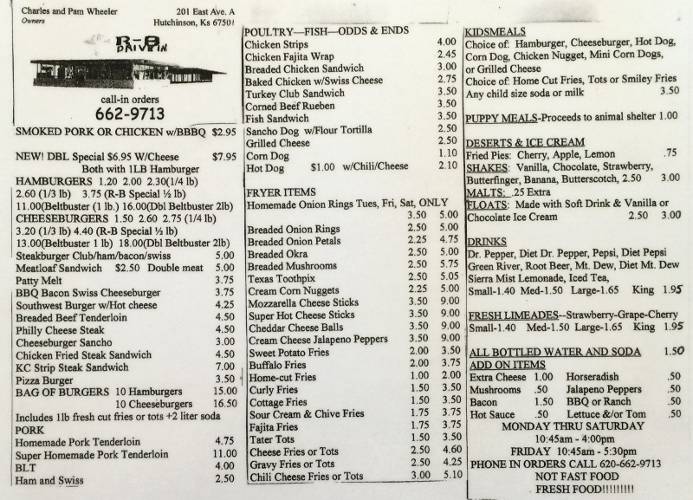 RB Drive In menu from March 2015
Hutchinson Kansas Restaurant Guide
Unique Kansas Restaurants Kansas Attractions
copyright 2009-2015 by Keith Stokes