Independence Historical Museum

123 N 8th Street
Independence, Kansas 67301
(620) 331-3515

Tuesday - Saturday: 10 AM - 4 PM
Admission
Adults $5 6-18 $3

Independence Historical Museum Map


General Store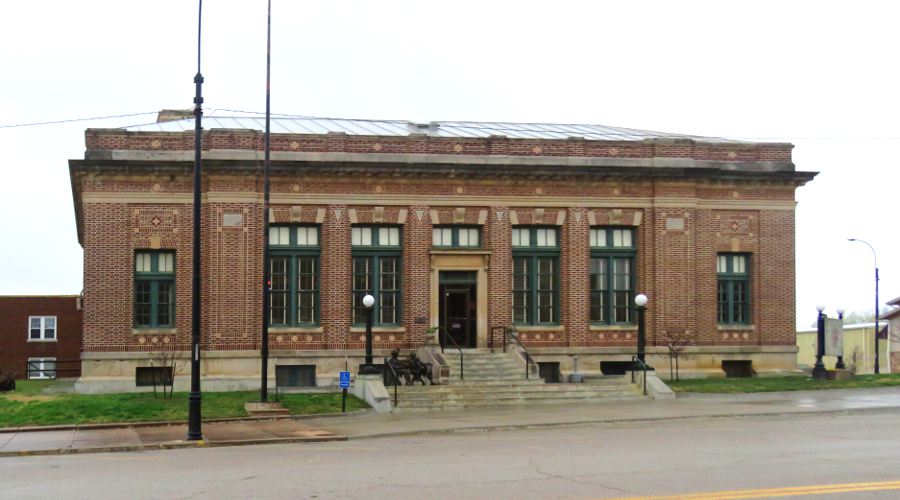 Independence Historical Museum - Independence, Kansas
The Independence Historical Museum in Independence, Kansas combines the collections of the Independence Museum and the Montgomery County Historical Society collection. It fills 22 rooms of the former Post Office & Federal Building. Although bigger than most, this is the kind of collection where the labels tell you more about the people who donated items, then about the items.
The main floor of the Independence Historical Museum is used for art and special exhibitions, with the rest of the rooms filled with items about oil industry, Native American culture, military items, log cabin, one room school, general store, doctor's office, blacksmith shop, tools, dolls, and toys. One of the finest rooms is a display of old women's and children's clothes. There are also items related to people with local connections such as Alfred M. Landon, Bill Kurtis, Vivian Vance, William Inge, Jim Halsey, Osa Johnson, and Ossie Tranbarge.
The Independence Historical Museum is one of the few area attractions open year around and I applaud the dedication of its members in making the museum available to the public.
In 2000, the Independence Museum acquired the Montgomery County Historical Society collection and then integrated the two collections. The name was then changed to The Independence Historical Museum, home of Montgomery County Historical Society.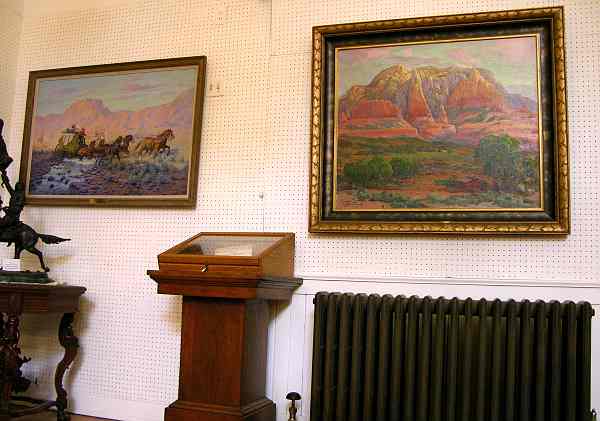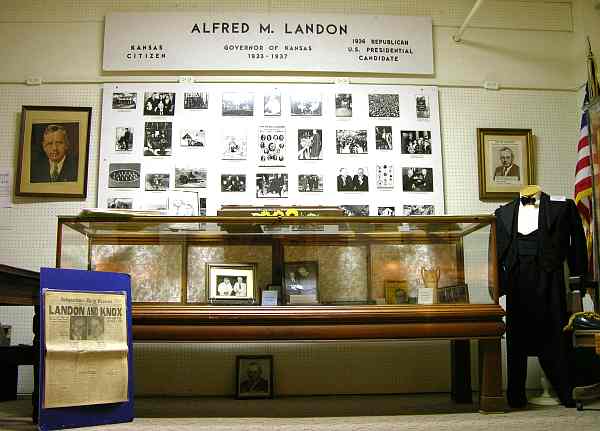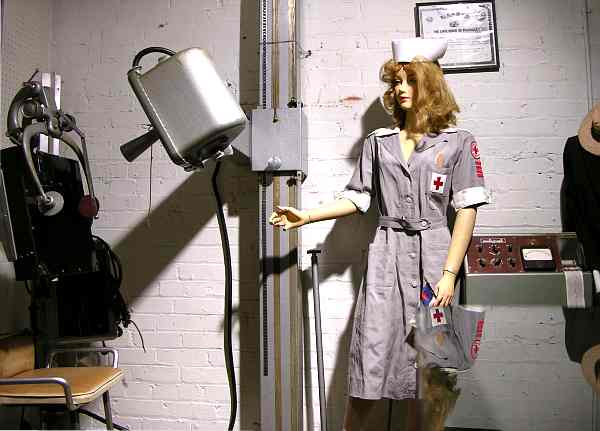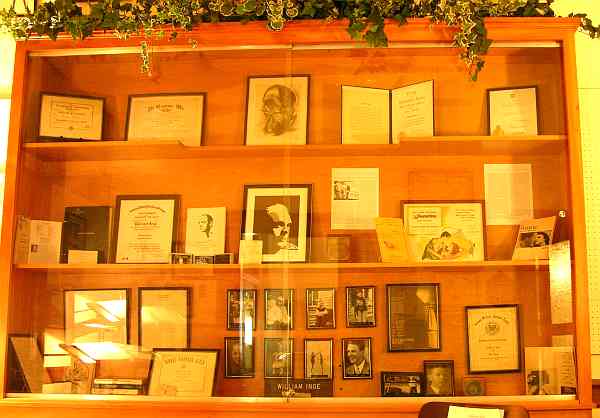 Playwright, William Inge memorabilia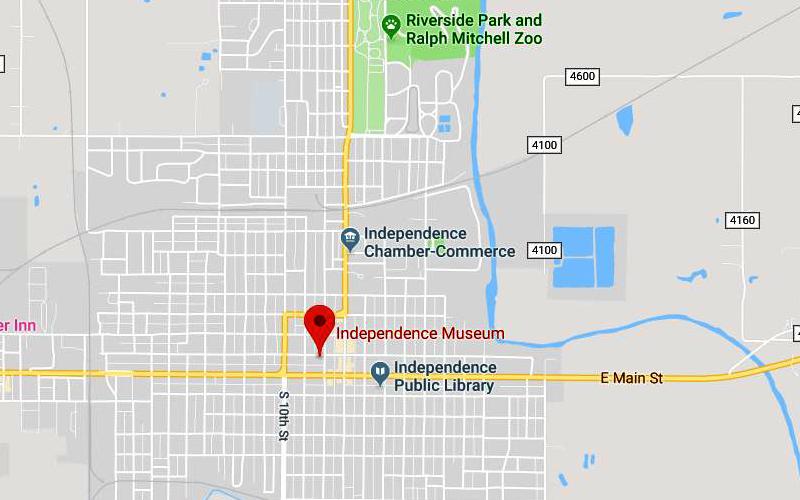 Independence Historical Museum Map
Independence Historical Museum web site
copyright 2006-2019 by Keith Stokes