Jewell County Jail

southwest corner of Center Street & Madison
Mankato, Kansas 66956
(785) 955-9703

Tours by appointment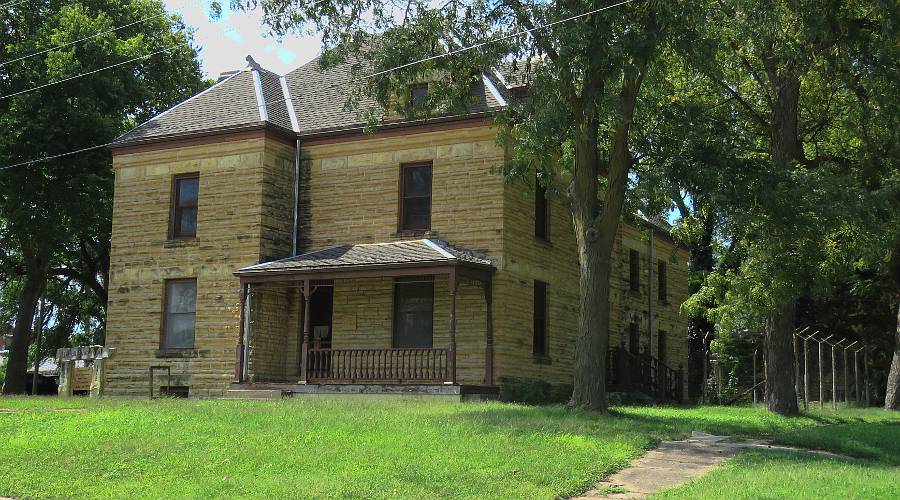 Jewell County Jail - Mankato, Kansas
We stumbled upon the Jewell County Jail on our way to visit the Jewell County Historical Society Museum in Mankato, Kansas. At first glance, we weren't certain if the post rock jail was or was not still in use. A little investigation revealed that the jail operated from 1899-1982.
The historic Jewell County Jail is located at the corner of Center and Madison and that is its legal address, there is no street number. It is owned by the Jewell County Historical Society and the Society's museum is located around the corner, on the back of the same block. Tours of the jail can be arranged by calling (785) 545-7658 or the museum may be able to arrange for someone to take you through the jail when you visit the museum.
The jail has had little restoration, particularly the portion of the building which served as the sheriff's residence. The historical society has done quite a bit to preserve the building, but there is still more to be done there as well. We found the most interesting parts of the jail to be the peek holes used to monitor the prisoners and the prisoners' carvings on the walls.
The post rock Jewell County Jail was registered as a National and State Historic Building in 1995.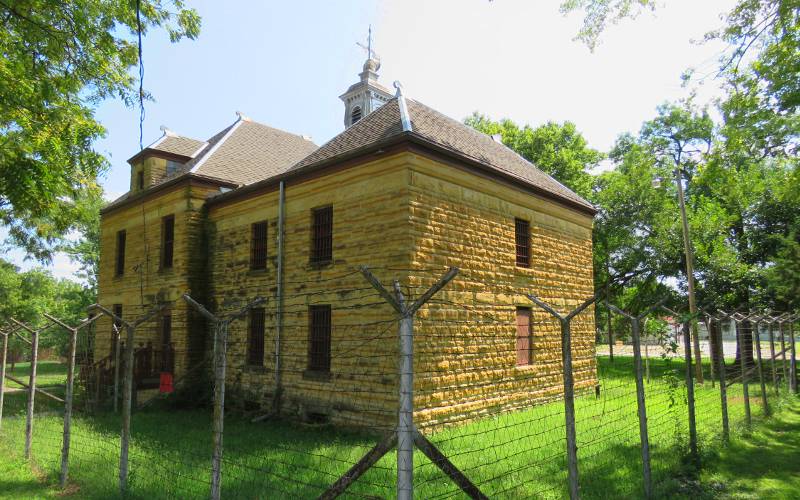 Prison yard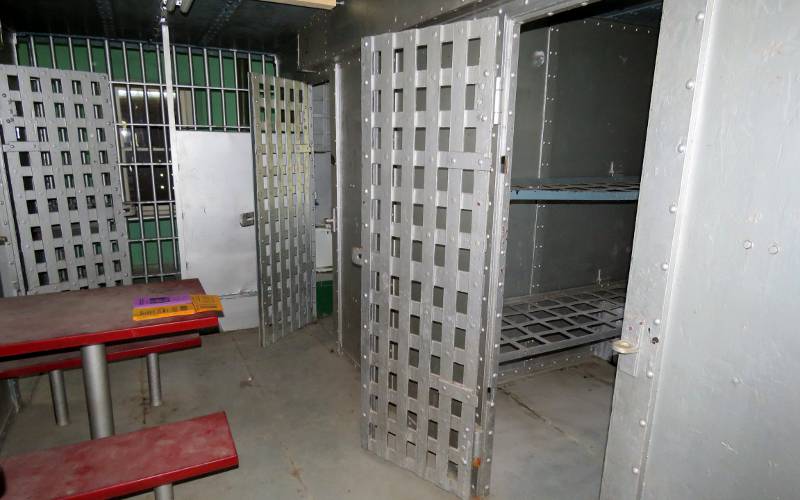 Men's cells on the main floor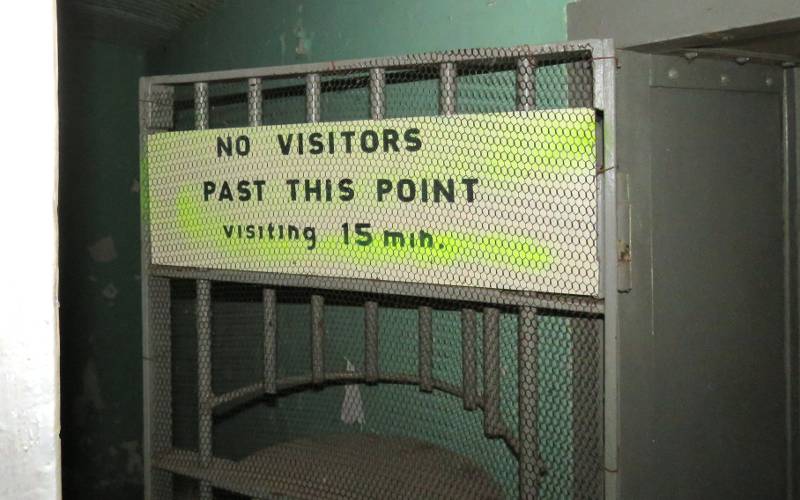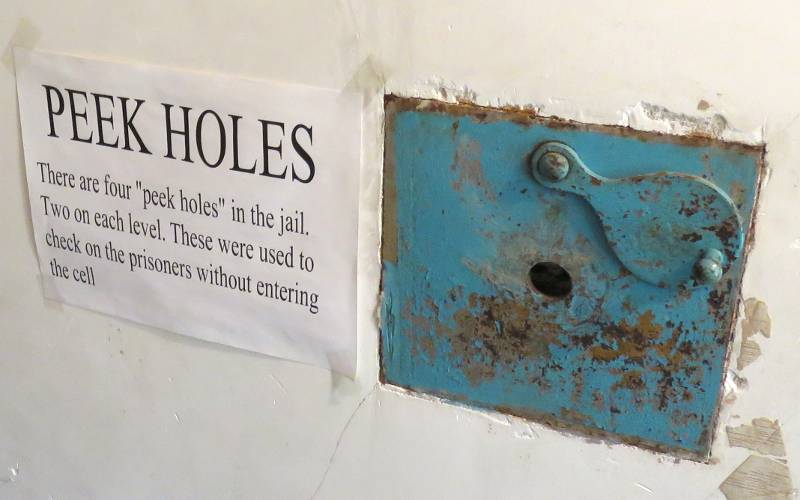 Peek hole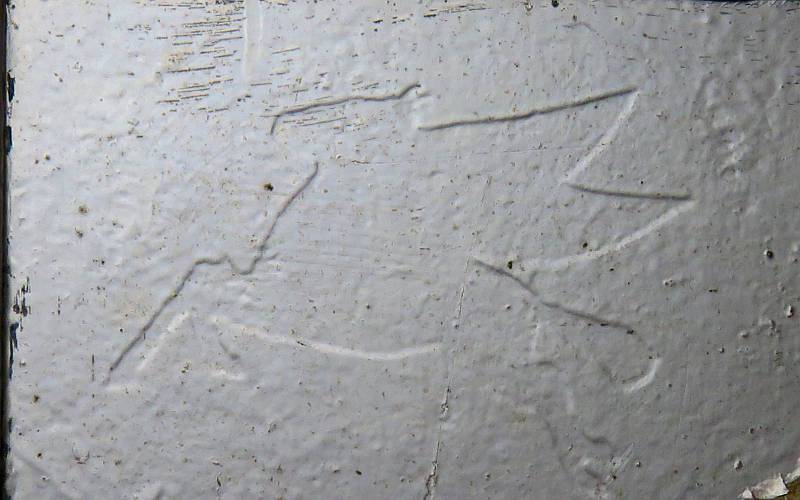 Pegasus carving in cell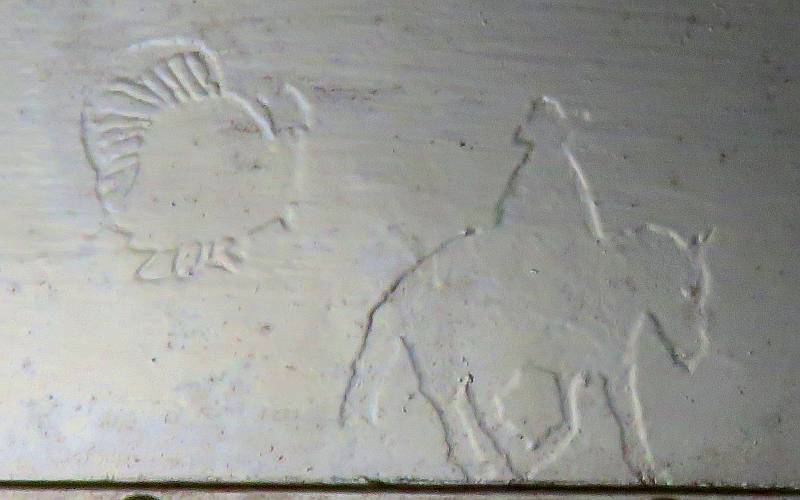 A turkey and a cowboy on horseback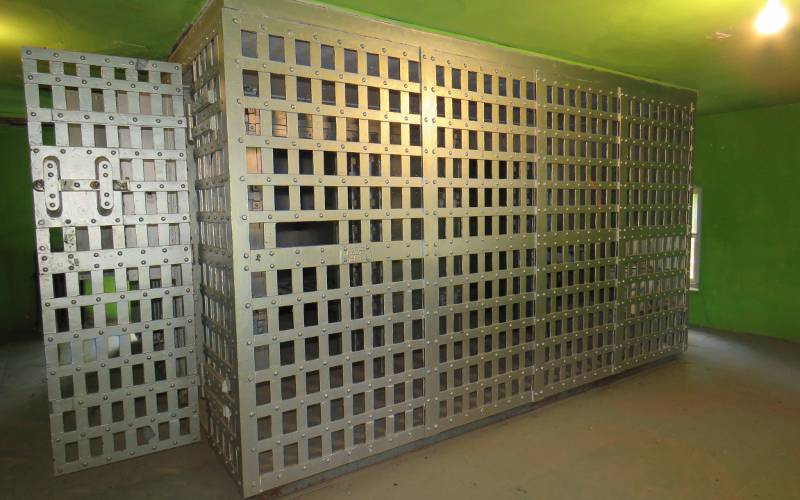 Women's cells on the second floor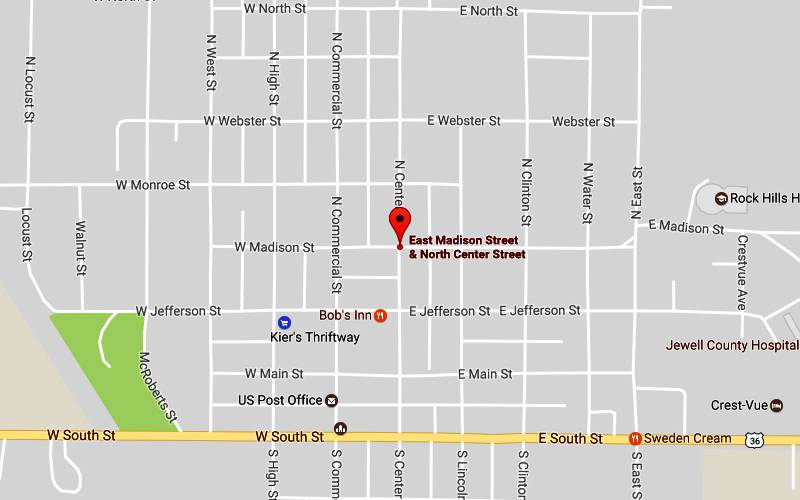 Jewell County Jail Map
LS-1/17 copyright 2016-2021 by Keith Stokes