Lake Kahola Waterfall

Kahola Road & 400 Road
Council Grove, Kansas 66846

Private property. Permission to access can be requested
from the Kahola Homeowner's Association.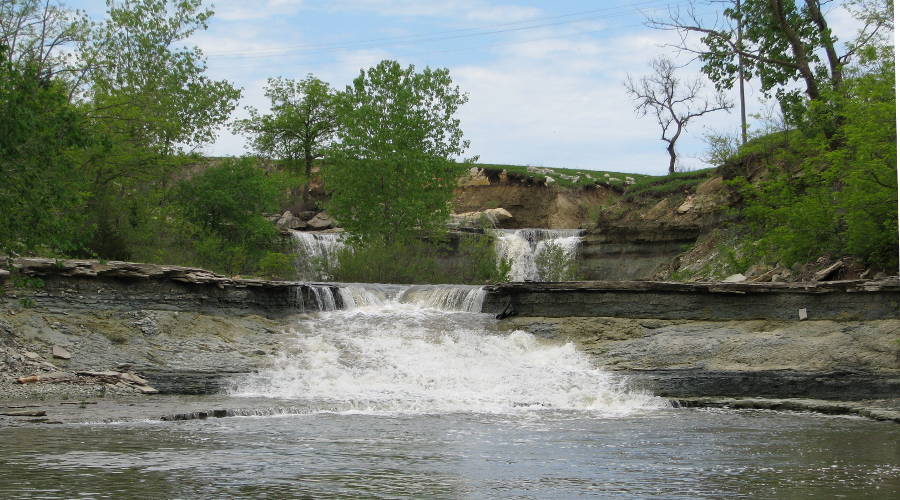 Lake Kahola Waterfall - Dunlap, Kansas
The damming of Lake Kahola, southwest of Dunlap, Kansas. created of the most beautiful waterfalls in Kansas. Lake Kahola Waterfall is formed by the spillway, just north of the dam and east of the bridge & lake. The signs in the area leading to the dam are confusing, but it is worth the effort to find. There are a series of at least 3 waterfalls leading down the spillway. The total drop is about 55 feet along about 100 yards. The upper falls are the closest to each other and rather unusual. The water dropping from the first falls passes under boulders, almost disappearing entirely.
The Lake Kahola spillway is a popular place for geology students, since it is easy to see several layers of limestone. The falls itself is formed by the "middle" limestone within the Eskridge Shale and blocks of Cottonwood Limestone rest on top of the upper portion of Lake Kahola Falls.
Accessing Lake Kahola Waterfall
Permission to access the falls can be obtained by contacting the Kahola Homeowner's Association using this form. A waiver of Liability form must be filled out by each visitor to the lake and files with the Caretaker prior to accessing the property.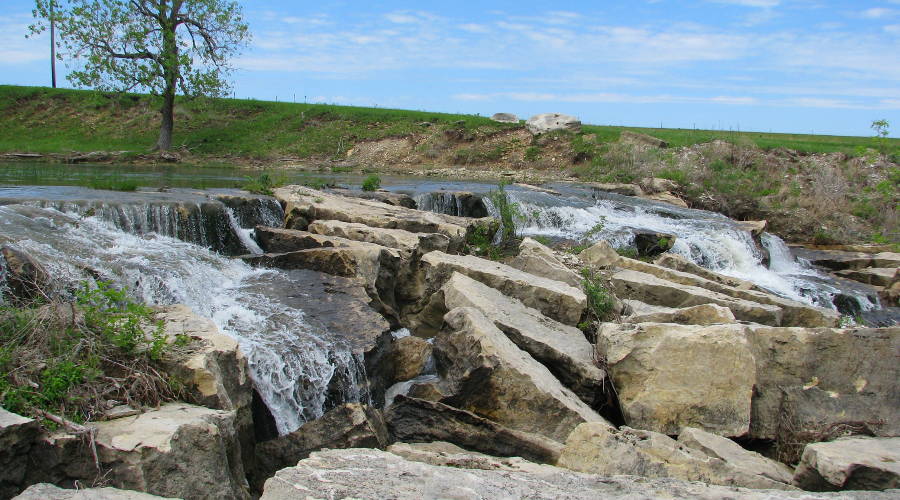 The upper most falls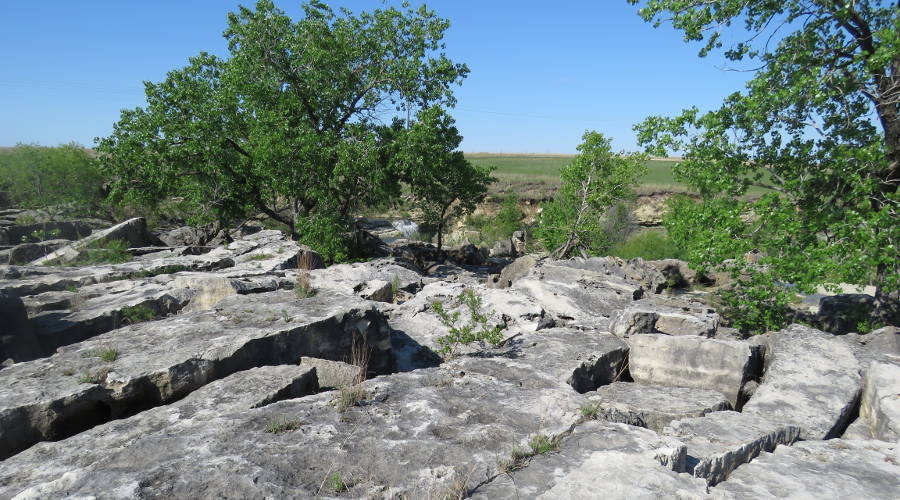 The water then flows through and beneath these limestoneblocks.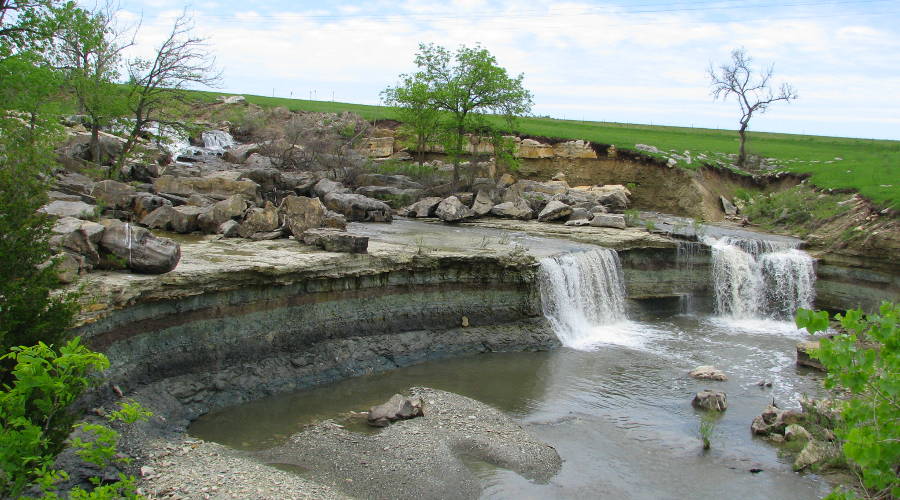 The next falls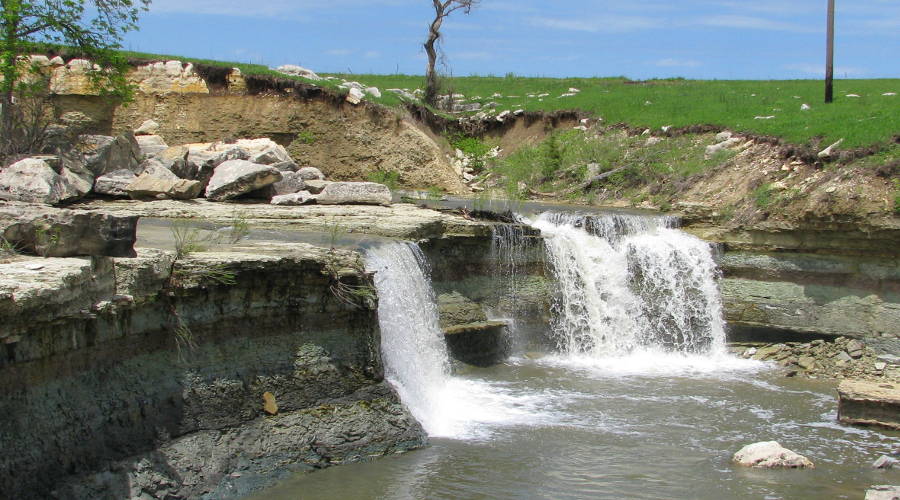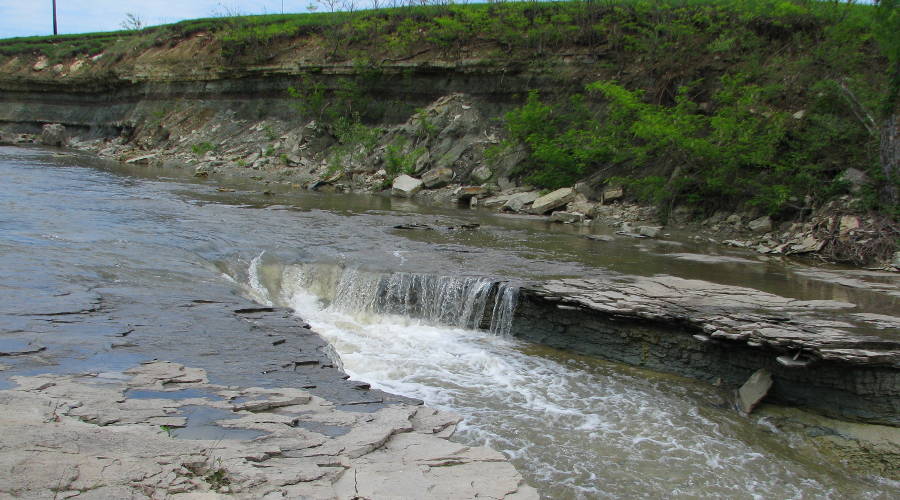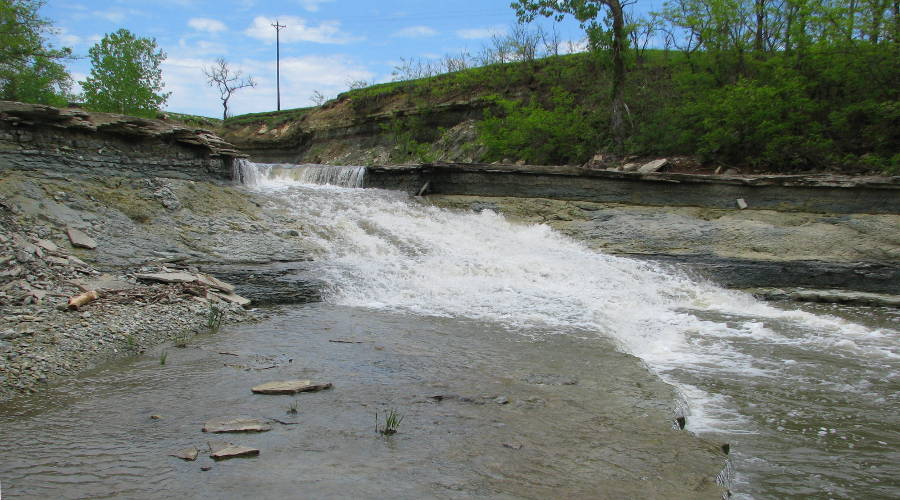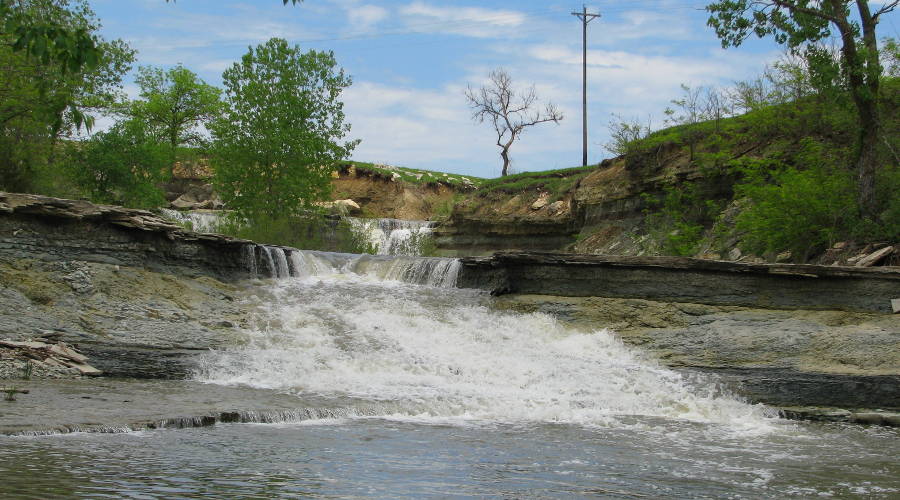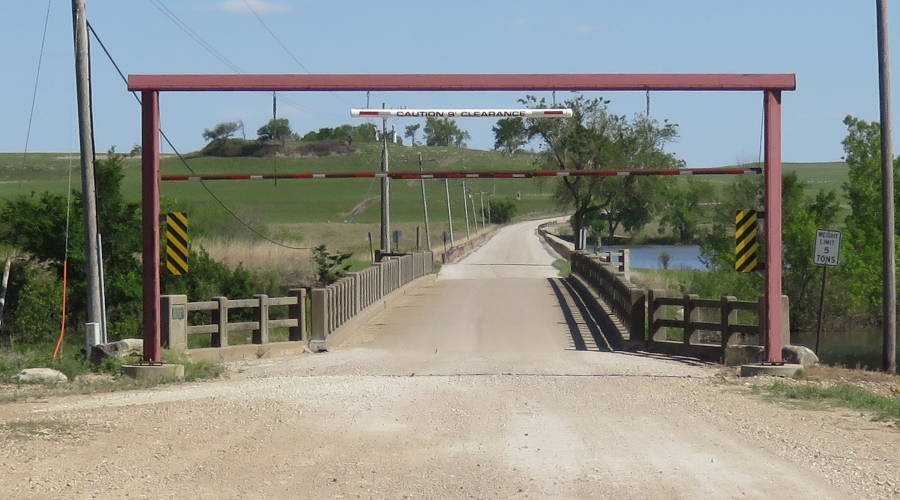 1936 Federal Emergency Relief Administration bridge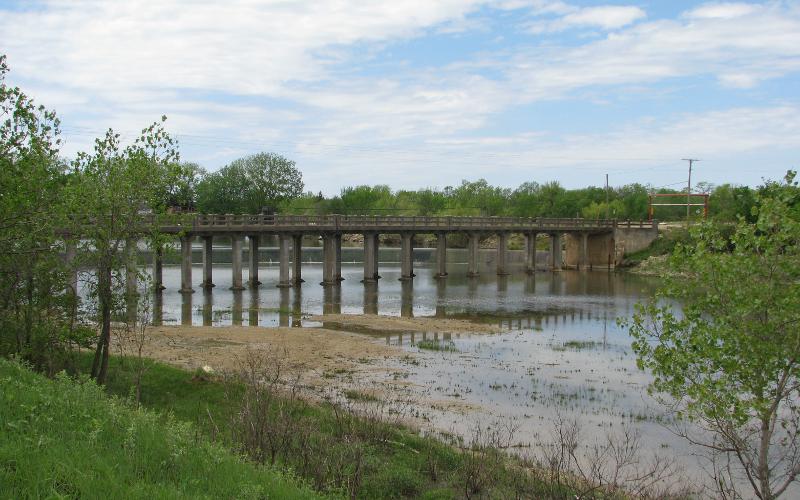 The bridge and the 400' weir )low dam)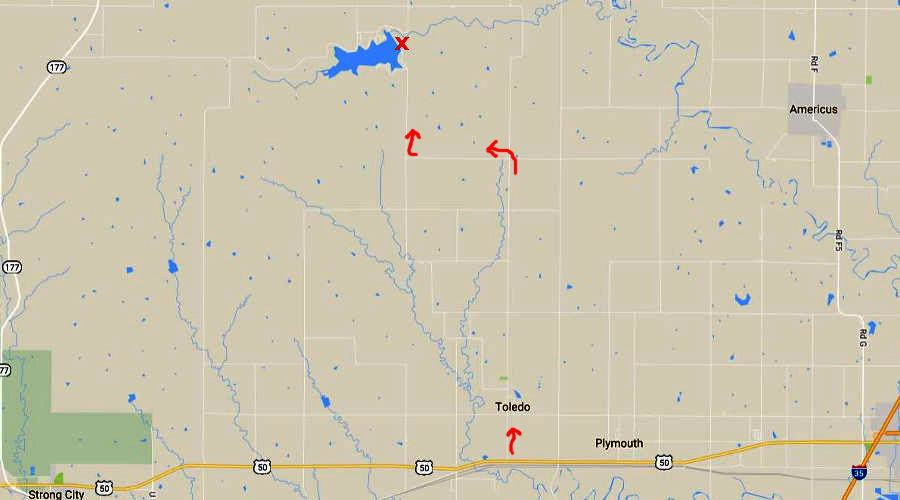 Drury Dam Waterfall Map
Copyright 2009-2018 by Keith Stokes