| | |
| --- | --- |
| Lake Kahola Waterfall | |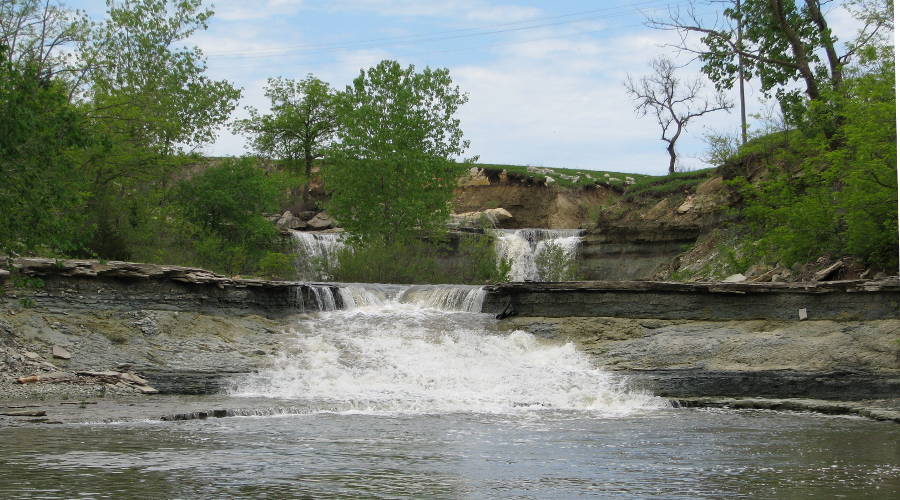 Three of the four waterfalls in the Lake Kahola spillway
One of the most beautiful waterfalls in Kansas was created by the damming of Lake Kahola, southwest of Dunlap. Lake Kahola Waterfall is formed by the spillway, just north of the dam and east of the bridge & lake. The signs in the area leading to the dam are confusing, but it is worth the effort to find. The falls change with the amount of water flowing from the lake. At times there is no water. The photos on this page were taken during a rainy May.
Lake Kahola was built by the Works Progress Administration (WPA) in 1936 to provide water for the City of Emporia. The lake straddles the line between Chase and Morris Counties.
There are four distinct falls within about 100 yards in the spillway. The most interesting, but least photogenic is at the top, where the water going over edge drops into and behind huge limestone blocks. During low flow, the water quickly disappears into the rocks, but at other times, the water may flow over several of the large stones before disappearing.
The next falls has the longest drop and is the easiest to photograph. It is the easiest to view without extensive climbing.
The remaining two falls could arguably be one waterfall, but we think of the top as a short horseshoe falls feeding into a broader falls down to the next stretch of Kahola Creek. There are also some rapids.
The Lake Kahola spillway is a popular place for geology students, since it is easy to see several layers of limestone. The falls itself is formed by the "middle" limestone within the Eskridge Shale and blocks of Cottonwood Limestone rest on top of the Lake Kahola falls.
For access to the falls

The blocks of limestone make access to the spillway hazardous and a liability release must by completed and filed with the Kahola Homeowner's Association (KHA) before permission to visit the waterfalls is granted. Contact the Caretaker to obtain permission visit the property. The falls are best viewed from the south side, but access to viewing is much easier from the north side.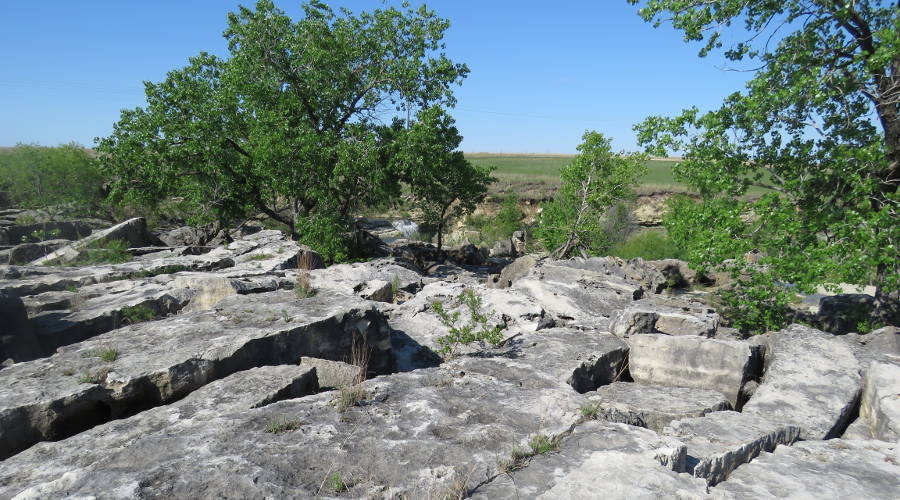 Climbing these boulders is not as easy as it first appears. Part of the top most falls can be seen through the trees at the center.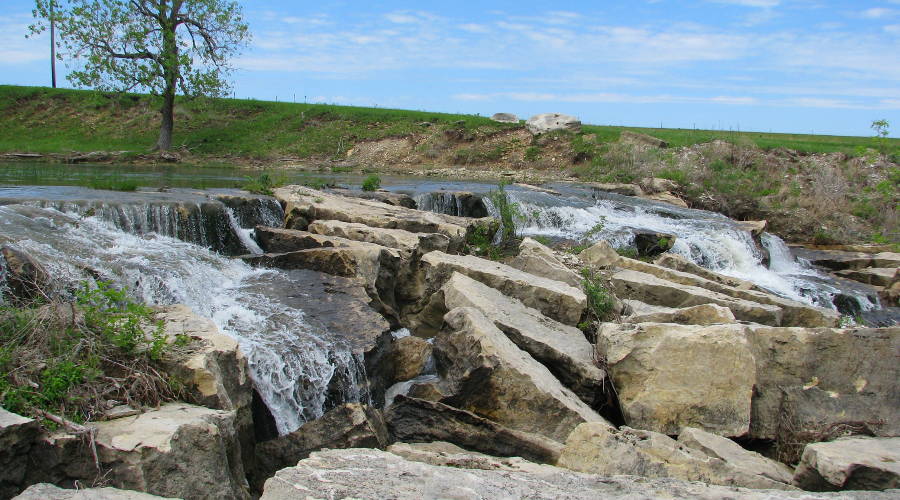 Top most waterfall during high water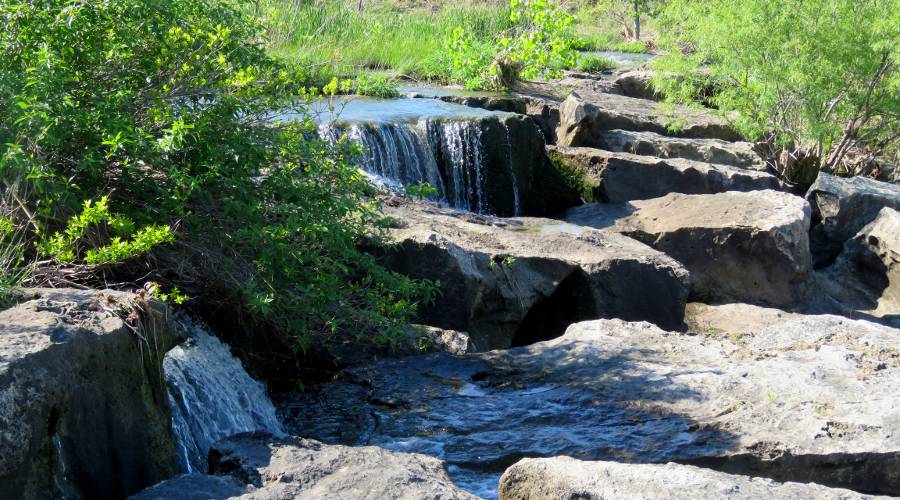 Top most waterfall during a dryer May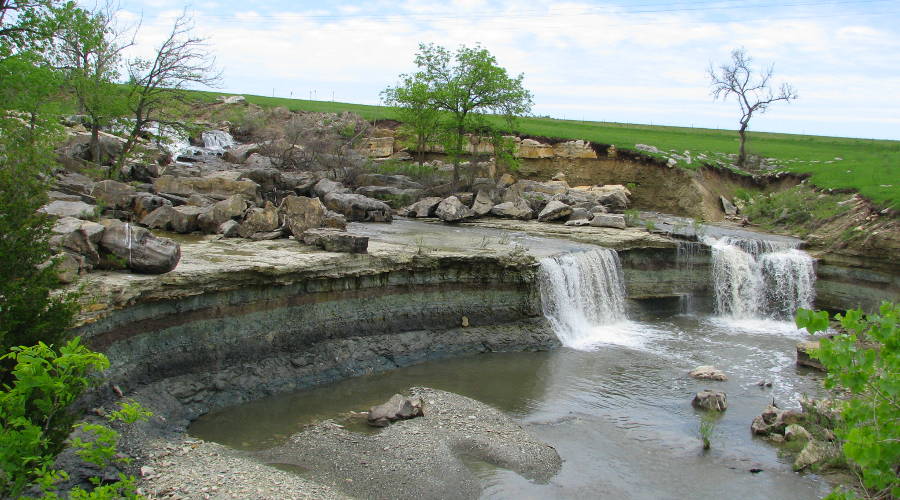 Top water fall in the distance at the left, with the second falls at the right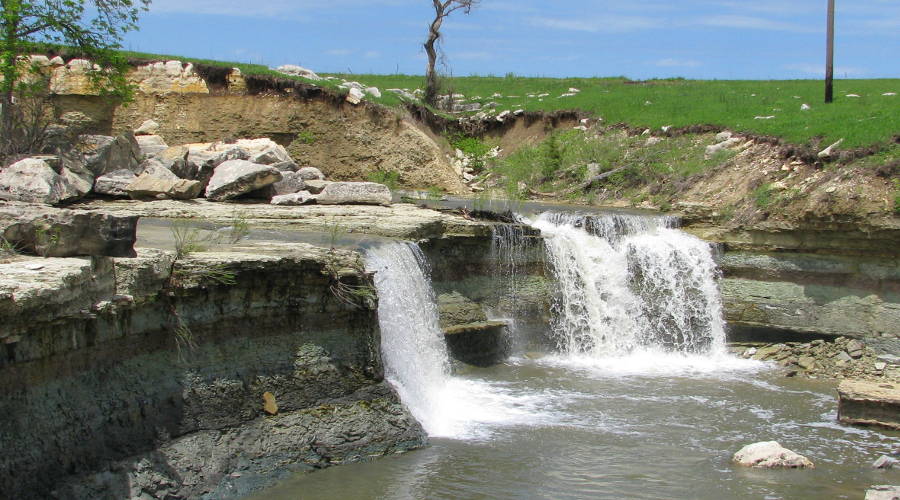 Closer view of the second falls from the south.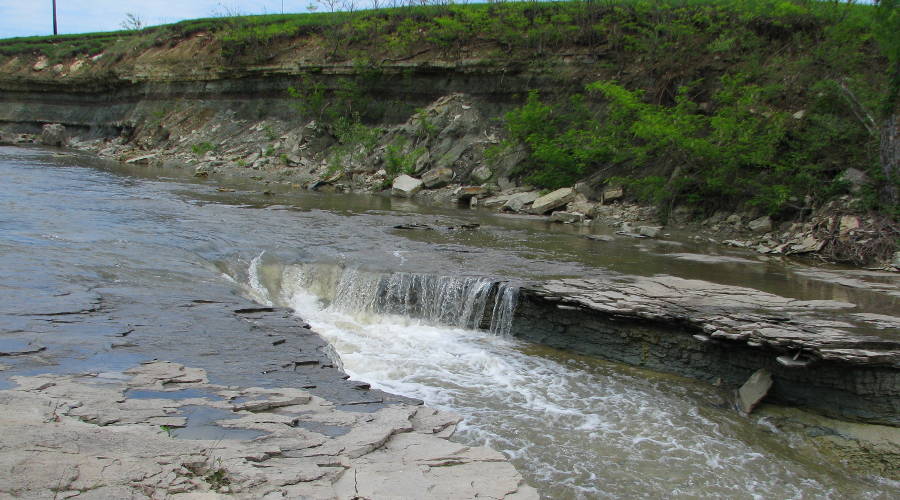 Horseshoe or third falls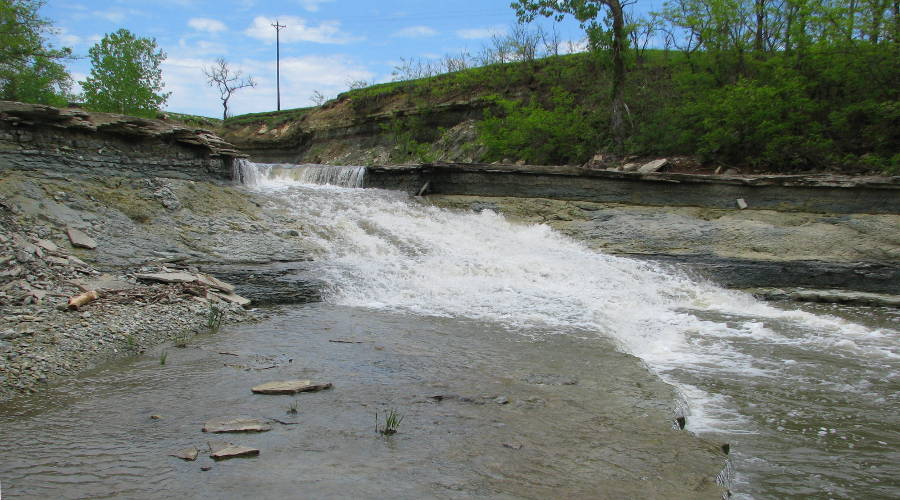 The final waterfall below the Horseshoe falls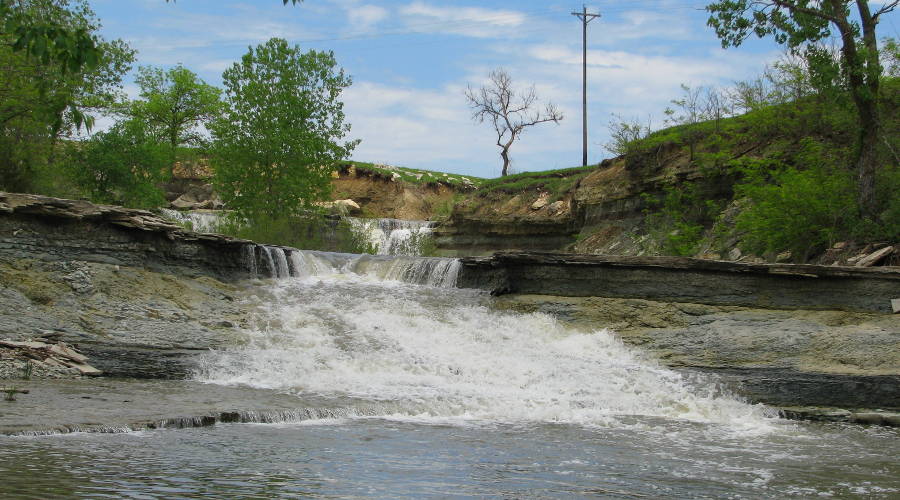 Lower three falls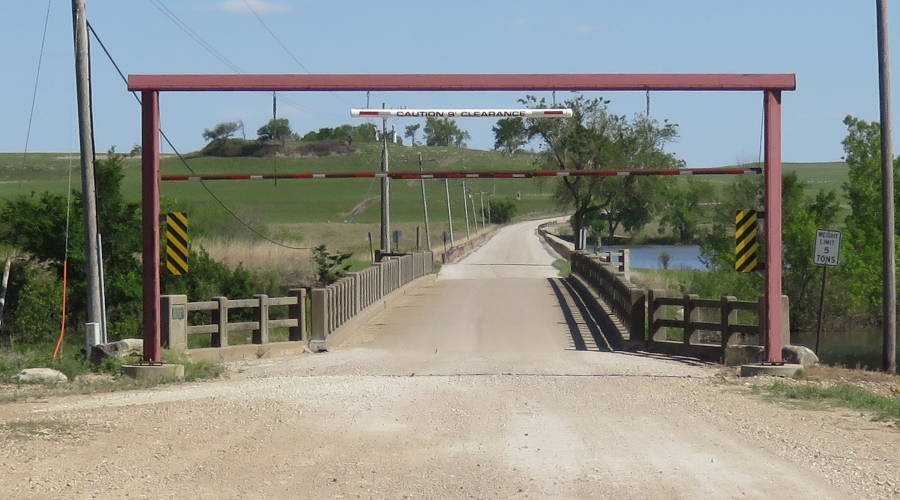 The height of vehicles is limited on Kahola Creek Bridge to prevent heavy vehicles from crossing.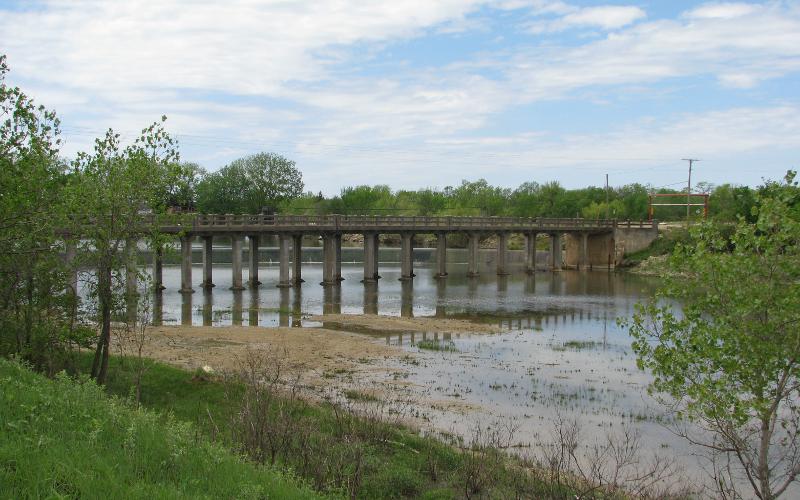 400 acre Kahola Lake - the dam is at the right and the bridge & spillway are in the center at the far side.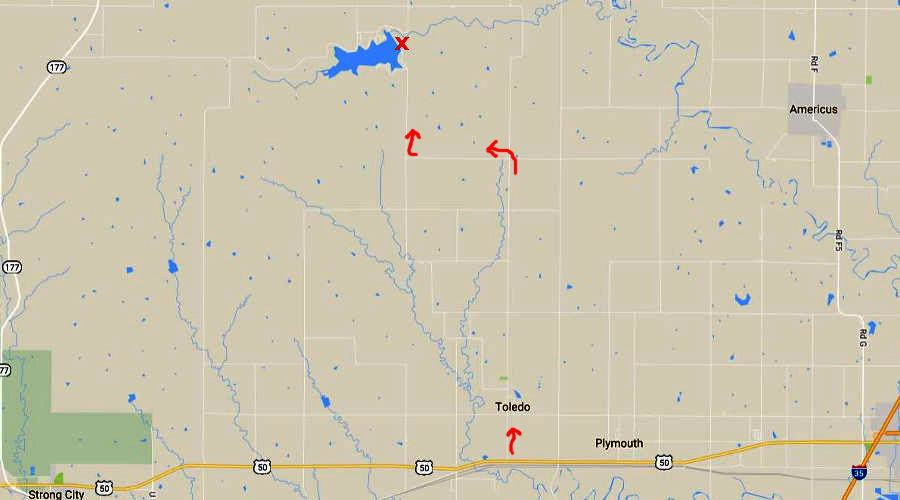 Lake Kahola Waterfall Map
Copyright 2009-2017 by Keith Stokes