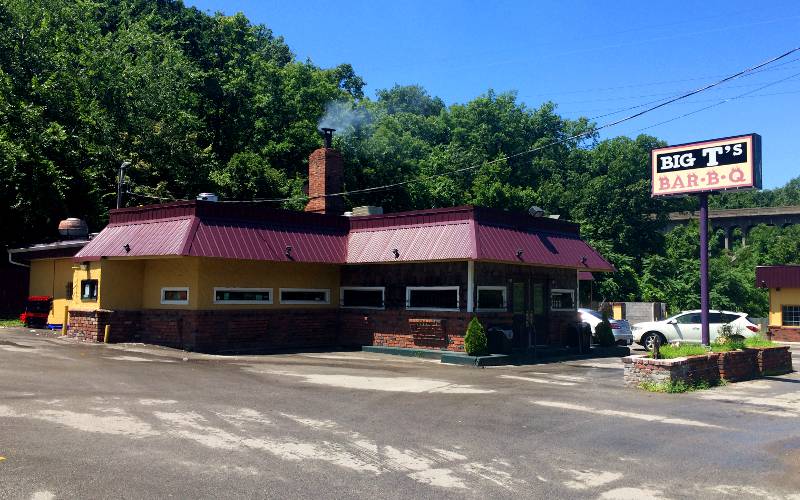 Big T's Bar-B-Q - Kansas City, Missouri
There are two Big T's Bar-B-Q restaurants in Kansas City, Missouri. This review is about the higher rated location on Blue Ridge Boulevard. Big T's is one of the better BBQ restaurants in Kansas City, but has the disadvantage of being few blocks from one of the best BBQ restaurants of the same style in the region, LC's BBQ.
We have sampled the pork ribs, rib tips, beef, ham sausage, fries, corn on the cob and onion rings. The servings are generous, for example a 4 rib dinner had 6 large ribs. The ribs and sausage are our favorite meats. The sauce is spicy and distinctive - tangy with a flavor which I can't not identify. I like it, but Linda did not.
Big T's "southern style" sides are all very good, even the corn, which few BBQ places do a very well. The fries would benefit from being crisper. The onion rings are the best part of the entire meal.
Although it is reported elsewhere that Big T's Bar-B-Q does not accept credit cards, that is old info and they do take credit cards at this time.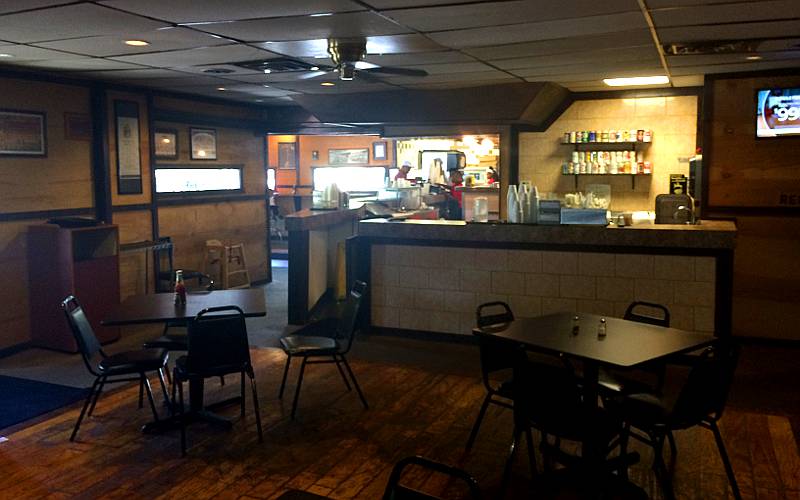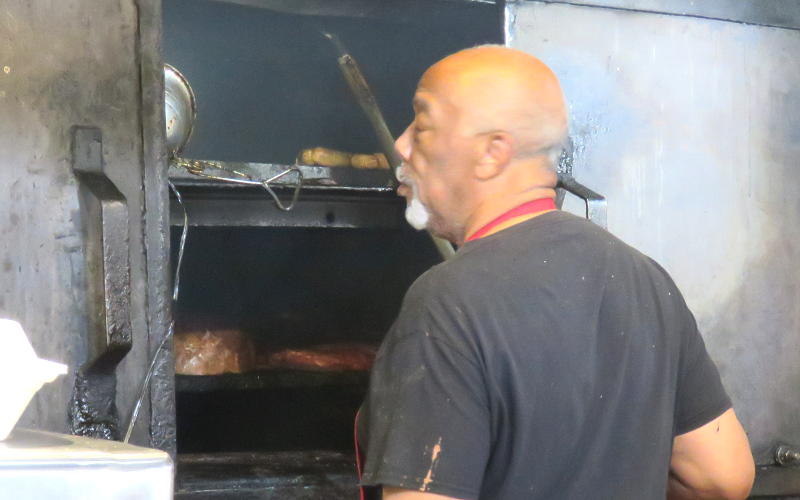 Smoking pit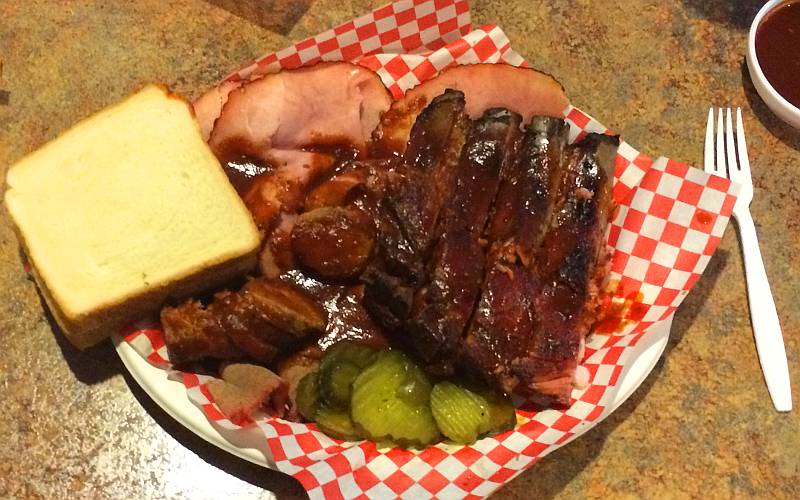 Combo Plate - beef, ham, 2 piece sausage, 3 rib bones & fries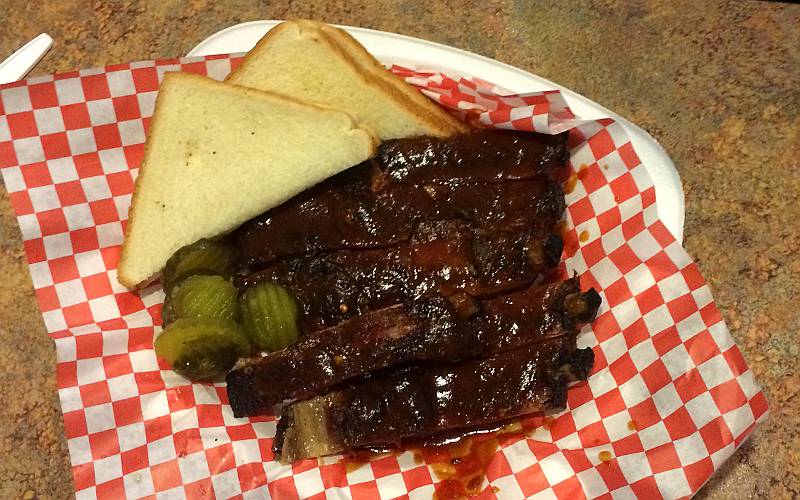 Rib Dinner - 4 ribs with two sides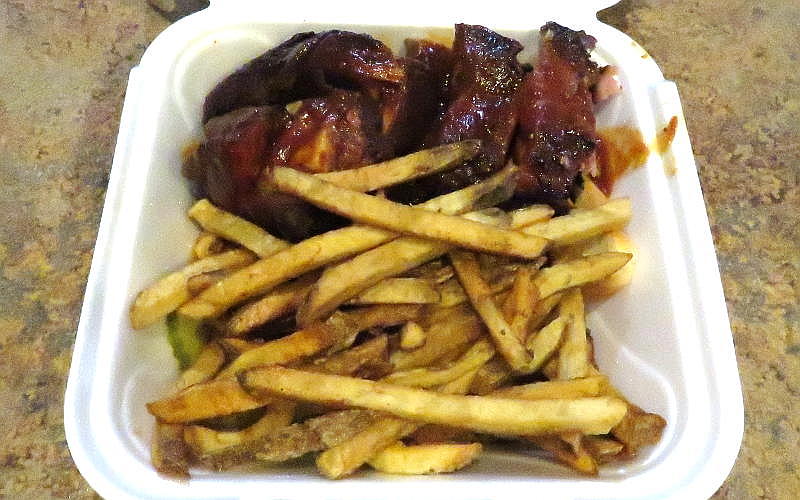 Rib tips with fries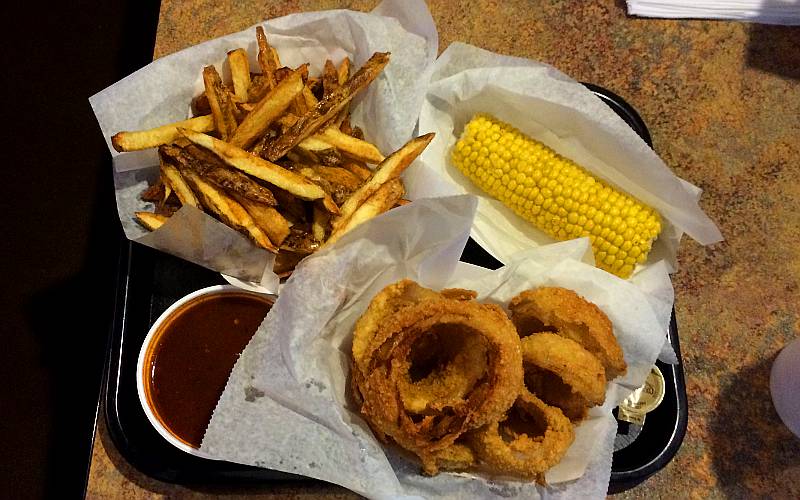 Big T's Bar-B-Q Menu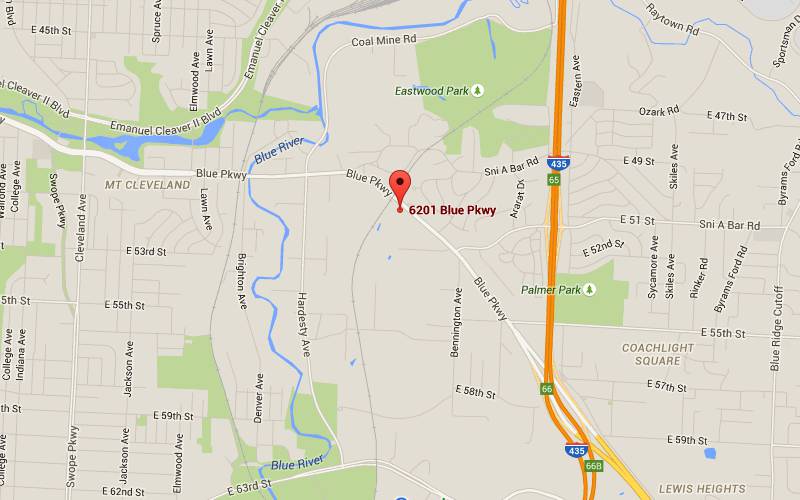 Big T's Bar-B-Q Map
copyright 2015-2021 by Keith Stokes