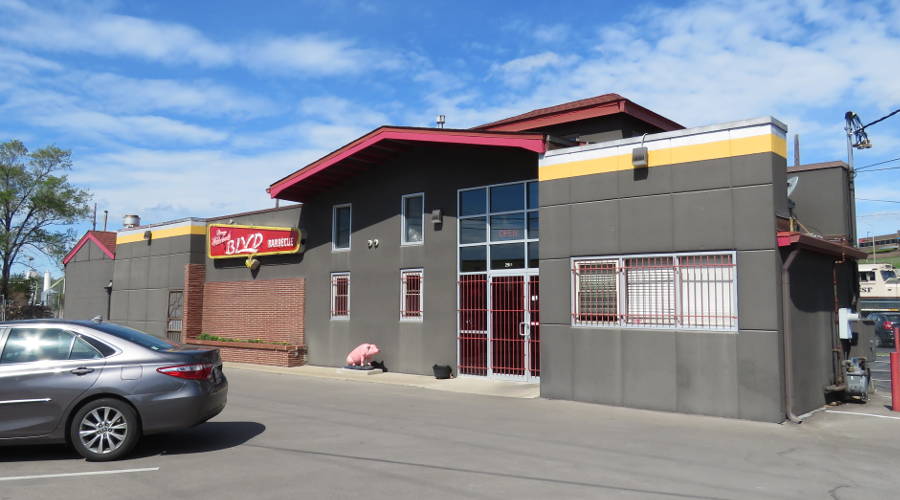 Danny Edwards Boulevard Barbecue - Kansas City, Missouri
Danny Edward's Boulevard BBQ on Southwest Boulevard in Kansas City, Missouri didn't open until 2007, but has a much longer tradition. Danny's father opened the family's first barbecue restaurant, Jake Edward's Bar-B-Que, during the depression, moved it to Kansas City in 1938 and ran it until 1981.
Danny opened Lil' Jake's Eat It & Beat It at 1018 Baltimore in 1981, moving it to 1227 Grand Boulevard in 1984. The Eat It & Beat It slogan was because the tiny restaurant on Grand had only 18 seats. The (hopefully) final move to this location on Southwest Boulevard was caused by the development of the Kansas City Power and Light District.
This new, larger location has seating for about 50, with more seats on an outdoor patio. Open only for lunch, food is ordered at the counter on Monday - Friday, with table service on Saturday. With waitresses working only one day a week, I wouldn't have been surprised if the service wasn't that good, but the service has always been exemplary.
My first visit to this location was on a week day in January 2011. The restaurant was busy. There was a line ordering at the counter the entire time I was there. Almost every table was occupied, but I never saw a party have to wait for a table. Since that time, I make the journey a quarter of a mile from the Kansas State Line to the Boulevard about three times a year.
Although Danny Edwards' has a wider variety of side dishes than some BBQ joints (homemade coleslaw, creamy potato salad, fresh pasta salad, smoky baked beans, spicy rancher beans, spicy jambalaya, cottage cheese and seasonal Mexican chili). The fresh, thick cut fries and fresh onion rings are so good that I have one or both of them every visit. The spicy jambalaya is great as well. The restaurant also serves the sweet potato fries that were a signature dish at Jake Edwards BBQ years before they became common.
The meats have excellent flavor from the dry rub and smoking. The rub is applied a day in advance and the meat smokes in a hickory pit overnight. There really was no need to use the sweet sauce and except for the chicken, the meat is served "dry," with no sauce on top. The sweet sauce is made from ketchup, brown sugar, white sugar, chili powder, mustard, red peppers & other spices and the flavor echoes the flavor of the rub.
I've found some of the meats to be a little inconsistent, but the smoked chicken and ham have been very good every time. The chicken is my favorite, but the ham may be the best ham I have ever have. The pork ribs, burnt ends and beef brisket have varied from average to very good. The burnt ends have consistently been juicy and tender, but on some visits they have had less flavor. The brisket was very good the first couple of times, but on a more recent visit, the brisket was dry, room temperature and had less flavor.
There is no sausage on the regular menu.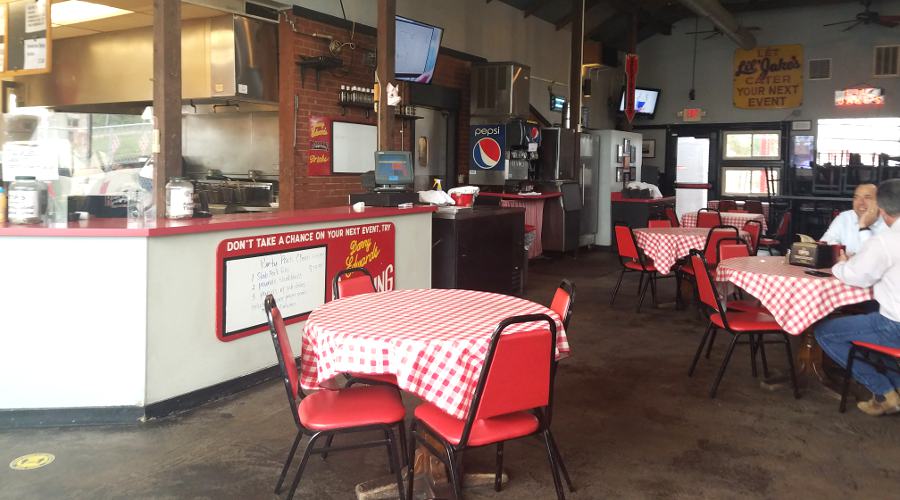 Socially distanced dinning in 2020. There is also patio seating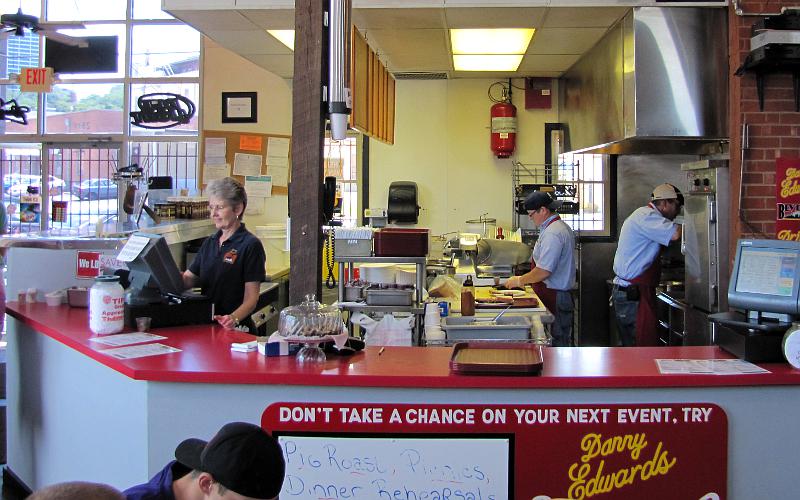 Food preparation and plating behind the main counter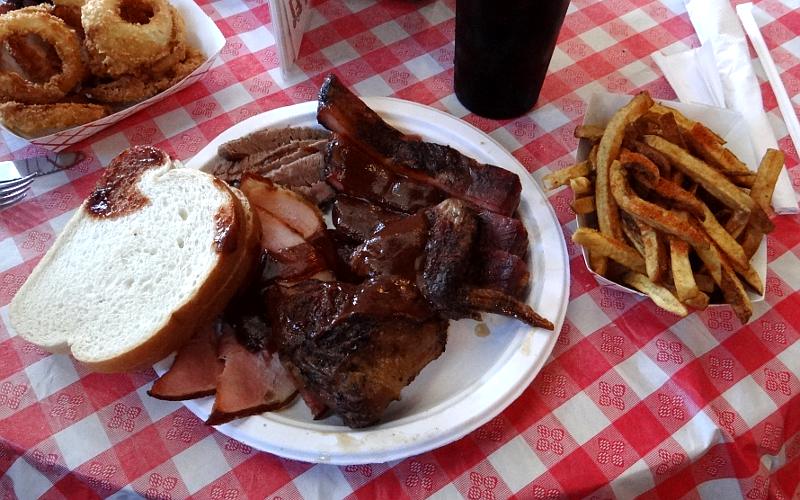 Combo plate with four meats (ham, brisket, ribs & chicken this time) and seasoned fries ($16.75)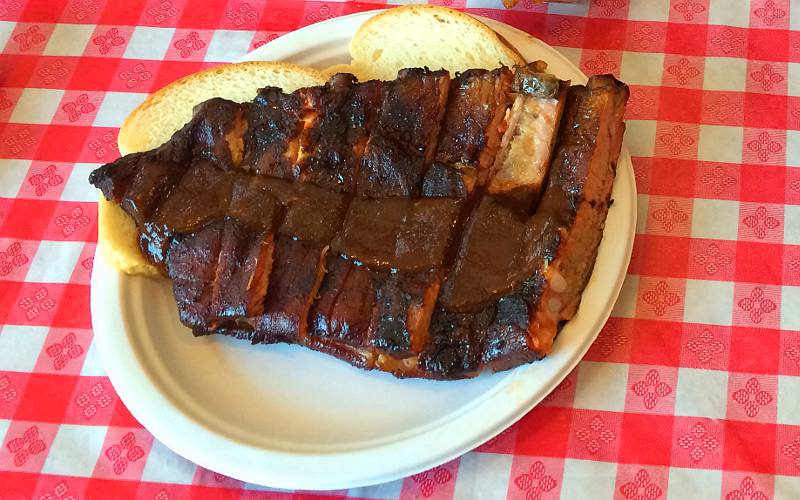 Pork ribs short end ($13.99 with one side dish)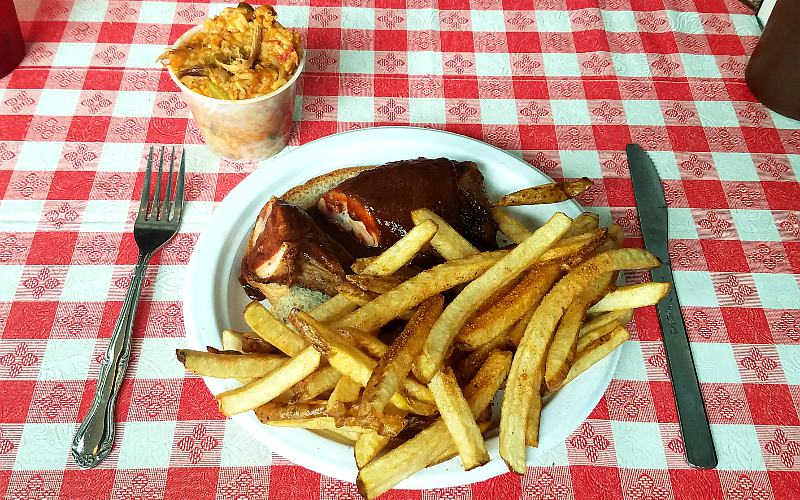 1/4 chicken and two sides ($8.49) jambalaya & fresh cut French Fries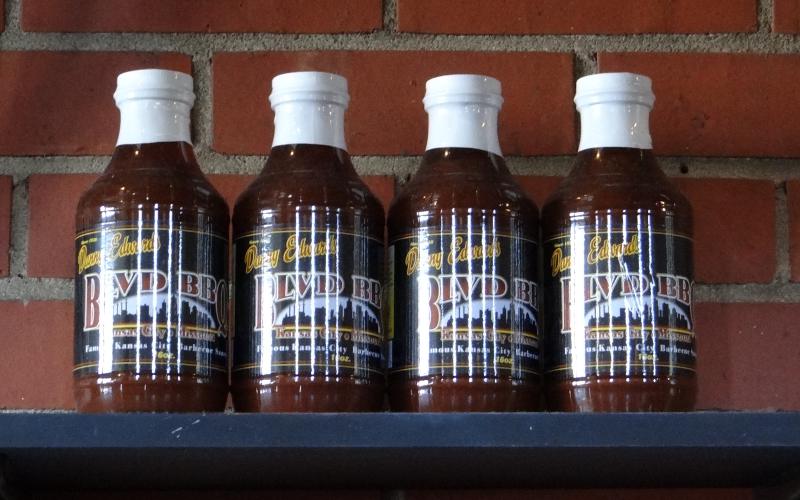 Danny Edward's Boulevard BBQ sauce is only available at the restaurant.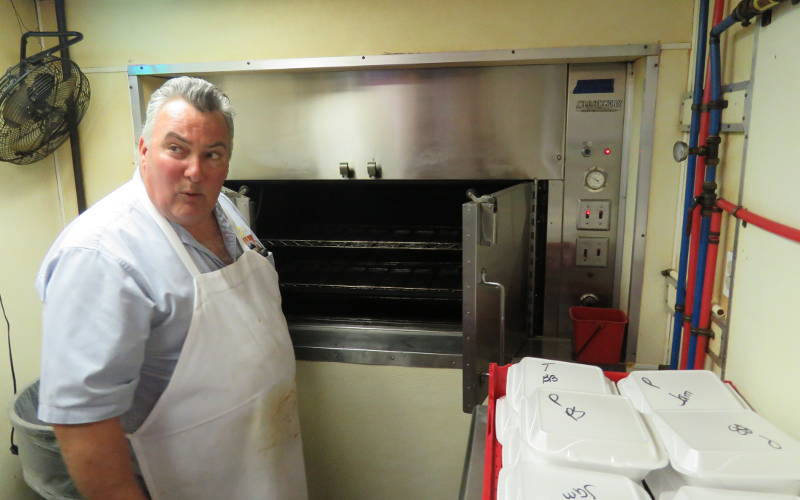 Danny Edwards showing of his Ole Hickory Pits Smoker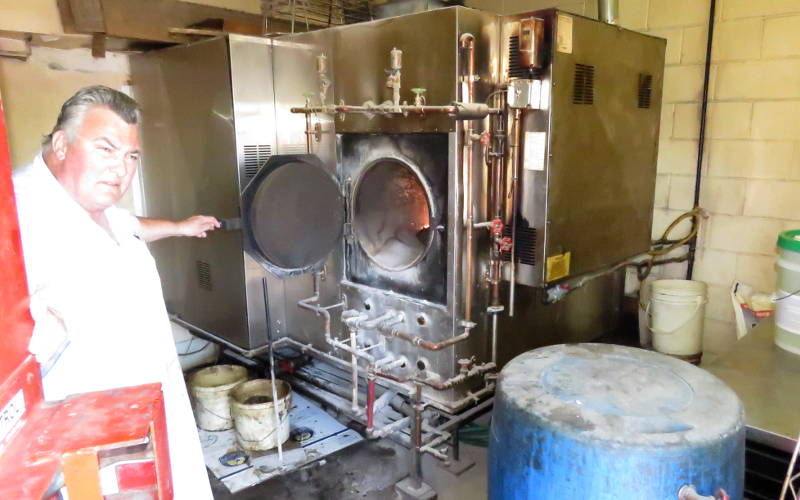 Ole Hickory Pits firebox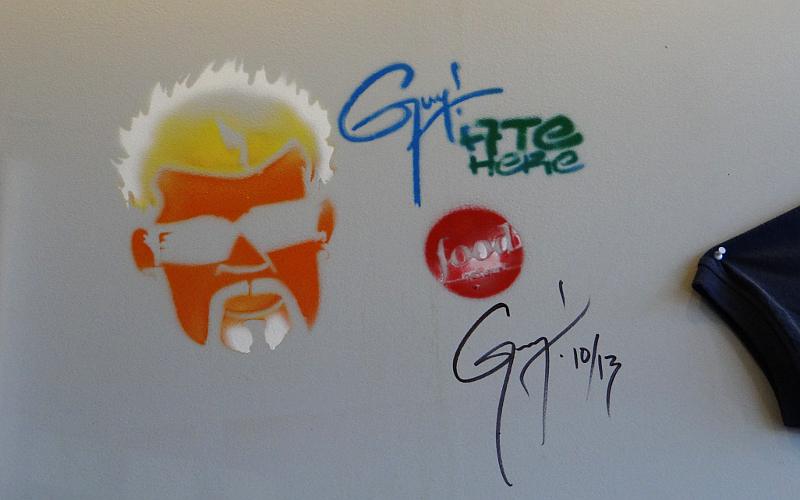 In October 2013, Danny Edwards BBQ closed for two days while the restaurant was filmed by Guy Fieri and the
crew from Diners, Drive-Ins and Dives. The episode first aired on November 18, 1013 and included smoking a whole turkey.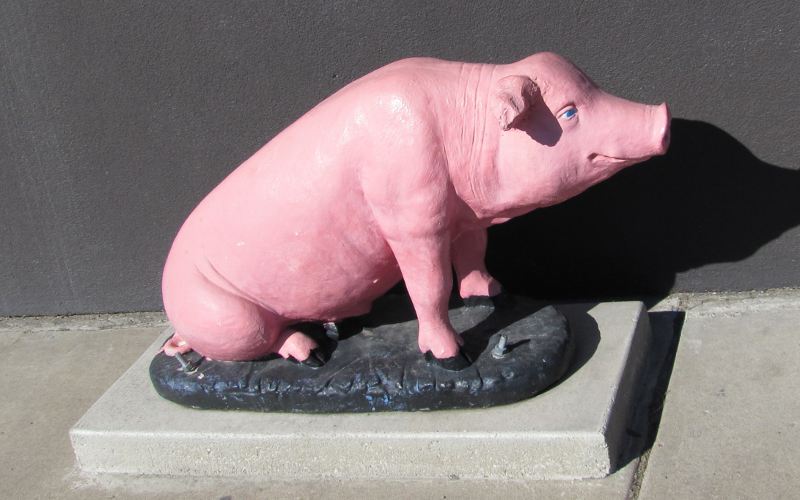 This pig mascot has stood in front of every location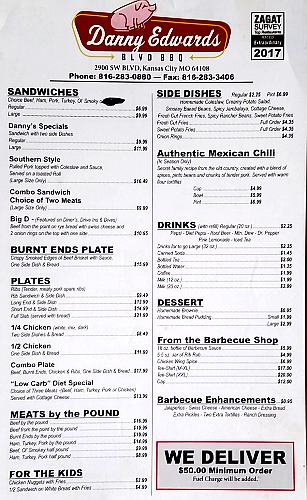 Click on the September 2020 menu for a larger image.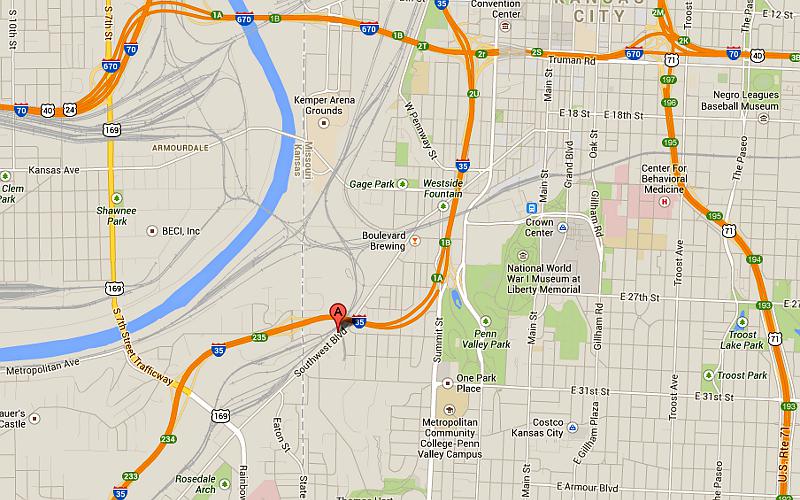 Danny Edwards BBQ Map
Kansas City BBQ Home Page
Kansas Restaurants Kansas Travel & Tourism Home
copyright 2011-2020 by Keith Stokes