Hawg Jaw
Que & Brew
900 Swift Street
North Kansas City, Missouri 64116
(816) 741-4294

Monday - Thursday: 11AM - 8PM
Friday & Saturday: 11AM - 9PM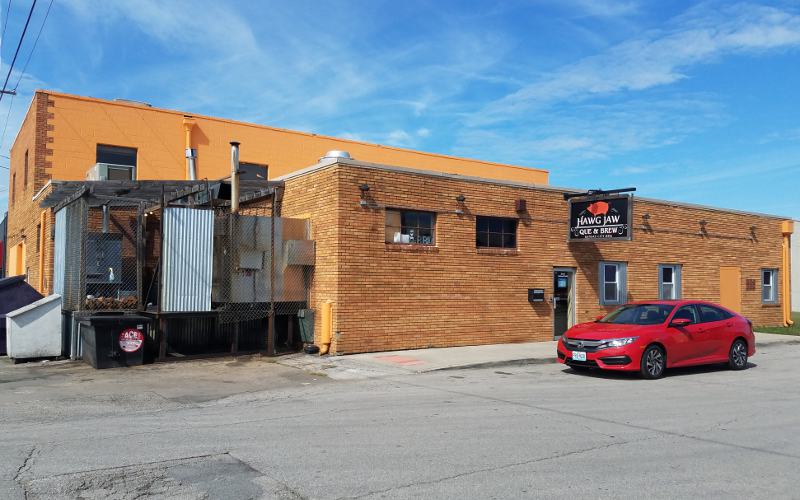 Hawg Jaw Que & Brew - North Kansas City, Missouri
Hawg Jaw Que & Brew BBQ restaurant was in Riverside, Missouri for 5 years, but moved to its present location in North Kansas City, Missouri in February 2017. The exterior is very plain, but the split level interior, with counter service and self serve beverages on the upper level and tables on the lower level is fairly attractive.
There is a wide variety of smoked meats and they are served dry (without sauce). Hawg Jaw has 3 BBQ sauces and there are bottles on the tables and large dispensers of sauce with little go cups near the counter. The sauces are all sweet, with the very thin Kansolina apparently being the standard sauce. My favorite sauce is the "Boss Man," which is still thin, but has a bit of a tang. Mamaw's Spicy sauce is a little thicker. It isn't very spicy, but is noticeably spicier than the other two sauces and has a bit of a winter spice which I couldn't quite identify.
Hawg Jaw also offers a smoked ketchup. While I rarely use ketchup, it goes well on the battered French fries, which are otherwise nothing special).
The Hawg Trough Sampler is an opportunity to try many of the meats in one meal. It combines a sample of brisket, burnt ends, pulled pork, ham, turkey, smoked Italian sausage, ribs and the choice of 1 small side.
There are two sausages, one just called sausage and an Italian sausage which comes from Scimeca's Italian Sausage in Kansas City, Missouri. Like the other sliced meets, the sausages are sliced very thin and I think I would enjoy them more if they were sliced thicker.
The smoked corned beef is my favorite meat and was also popular with with my family, when I took some home. The turkey is also very good, a hit even with those who aren't big turkey fans. I think you will also be happy with the ham and the sweet pulled pork.
The Irish Hawg is a huge sandwich with smoked corned beef, smoked sausage, Swiss cheese, spicy sauerkraut and thousand island on toast marble rye. Very nice!
The smoked chicken is finished in the deep fryer and was a hit with our party. I asked the person taking the order for a recommendation between spicy BBQ and Buffalo Smoked Wings and she strongly recommended the Buffalo. They are not finished in the fryer, but were spicy and great, even the leftover ones the next day.
My first bite of burnt ends was very good, but individual pieces in my serving were a spectrum from good to poor. The ribs also did little for me and weren't a hit when I took some home.
Beyond the fries, we've only had three other sides. The burnt end chile is slightly sweet and surprisingly hot, hotter than the average person may want. It is meaty with a few kidney beans. Topped with a little cheese and green onion. The baked beans are pretty straight forward, sweet (I think with molasses) and flavored with tiny bits of pork. The cheesy corn had a good flavor, but the texture was a little too thick and not as smooth as we like.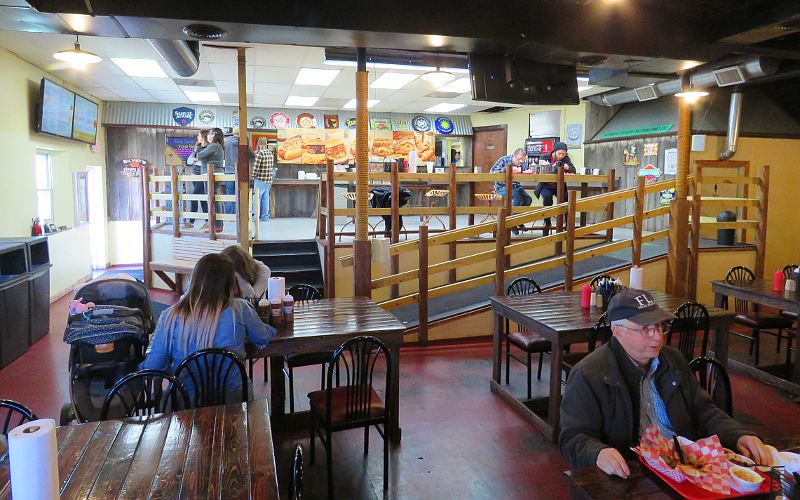 Dinning room with counter on the upper level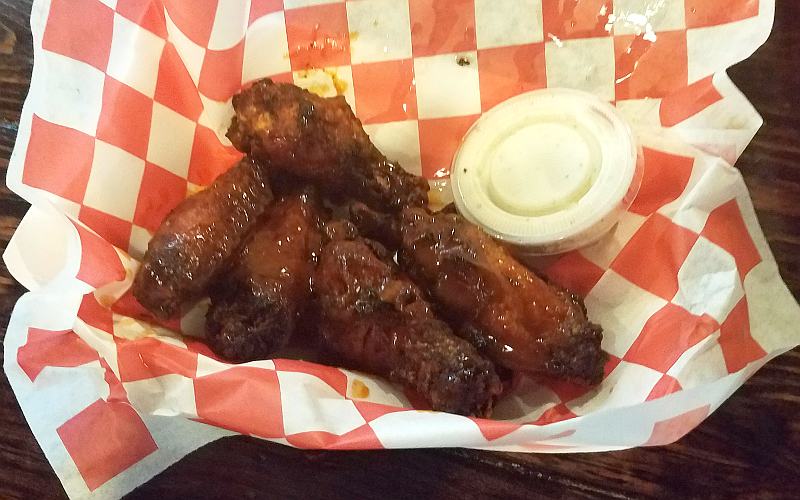 Smoked wings (6/$9.25)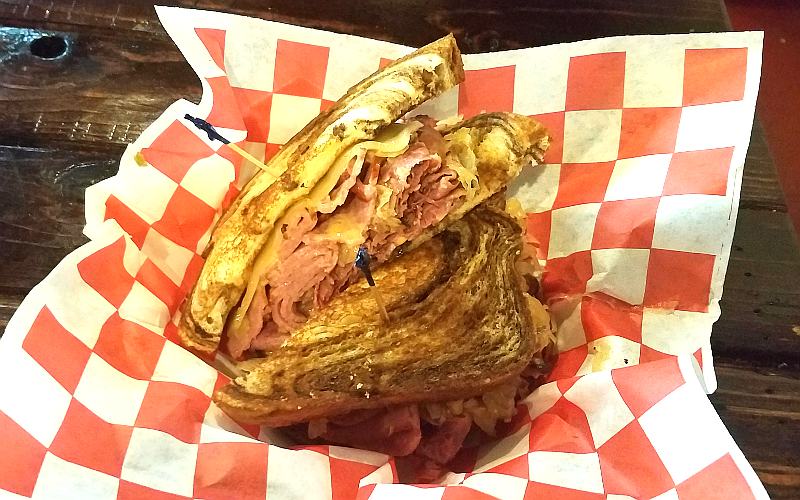 Irish Hawg ($13.25)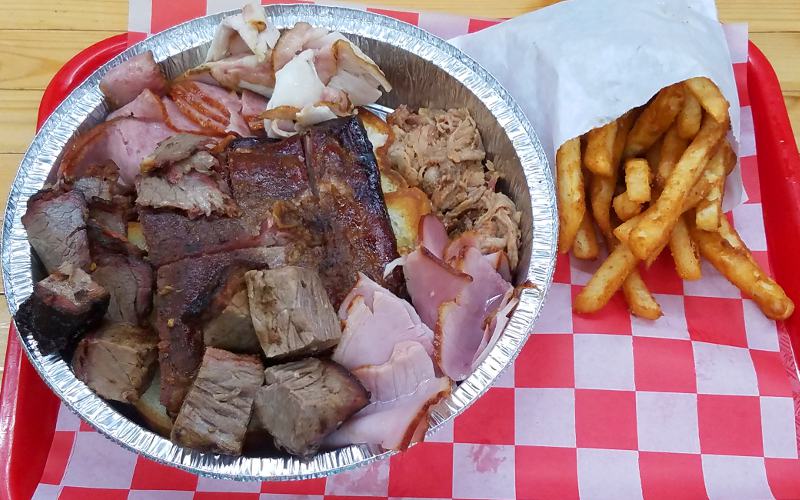 Hawg Trough Sampler - $18.99
brisket, burnt ends, pulled pork, ham, turkey, smoked sausage, ribs and the choice of 1 small side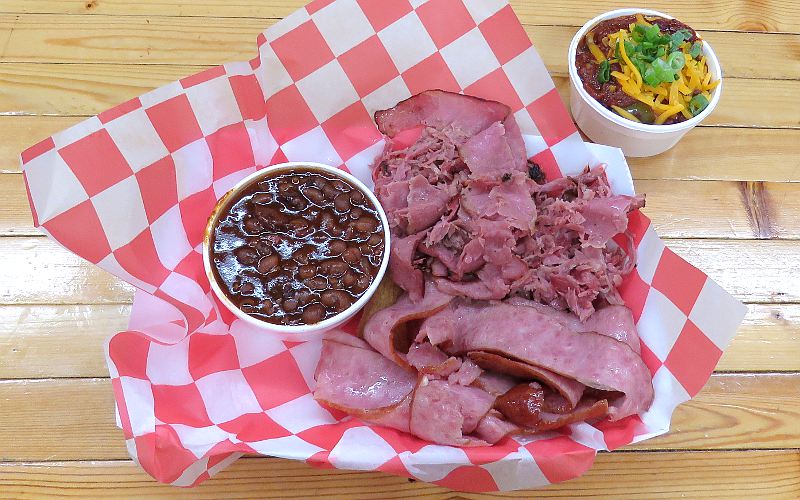 Hawg Combo Plate - $14.99
2 meats, 2 sides and Texas toast (in this case: corned beef, sausage, beans & chili)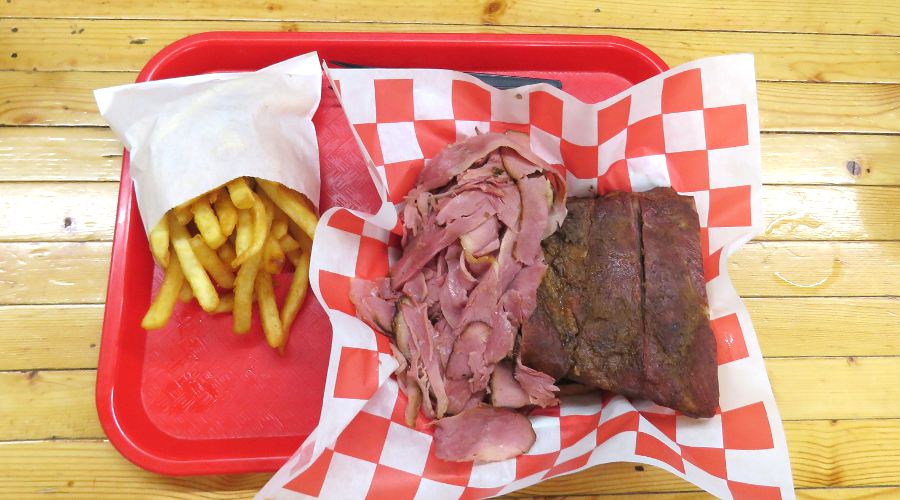 rib & smoked meat combo ($19.99)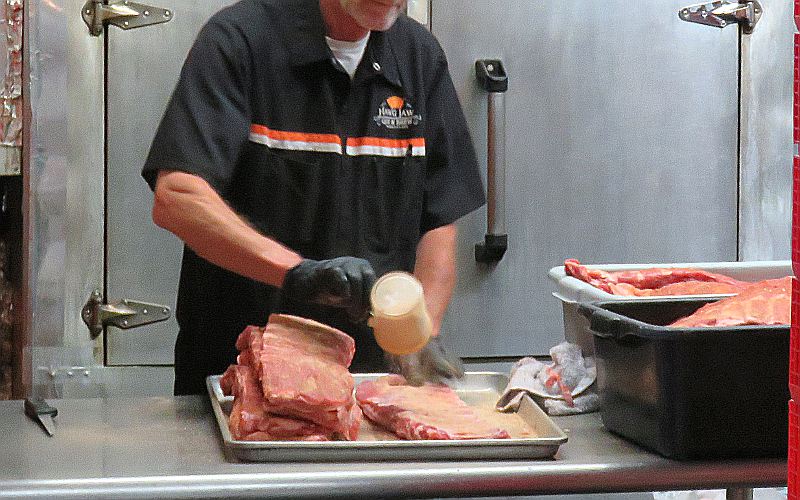 Seasoning pork ribs with rub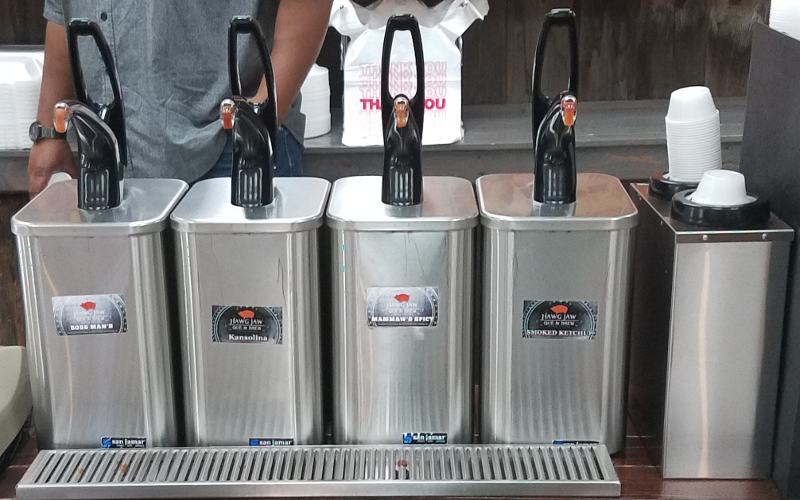 Boss Man's BBQ sauce, Kansolina BBQ sauce, Mamma's Spicy BBQ sauce, smoked ketchup


Hawg Jaw Que & Brew Menu from December 2021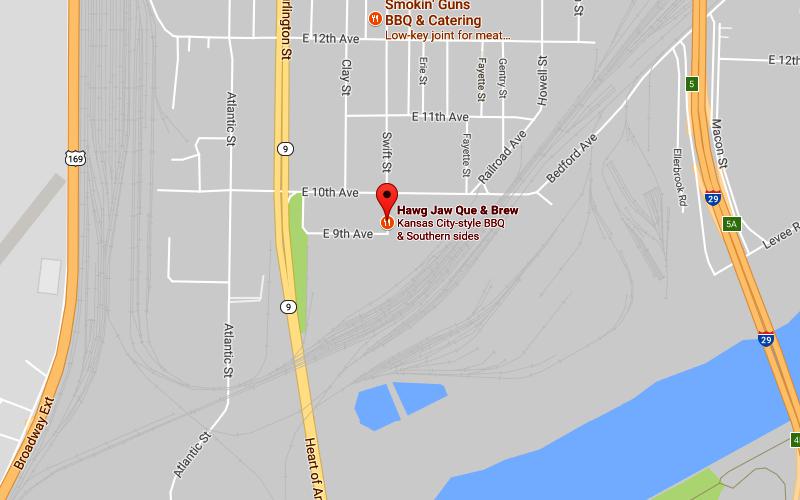 Hawg Jaw Que & Brew Map
copyright 2017-2019 by Keith Stokes