Anthology of Argentine Mural

3198 Metropolitan Avenue
Kansas City, Kansas 66106
(913) 321-5800

Open any time - free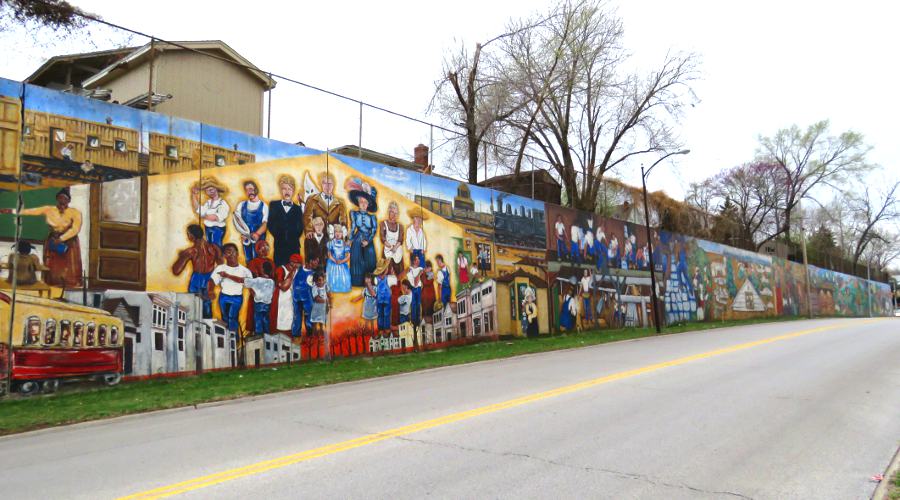 Anthology of Argentine Mural - Kansas City, Kansas
The Anthology of Argentine Mural in Kansas City, Kansas is one of the largest and most intriguing pieces of public art in the State of Kansas. It took 7 artists nearly 3 months to paint the 660' long, 23' tall wall along Metropolitan Avenue in 1998. The mural tells the history of the Argentine community of Kansas City, Kansas. The story starts at the east end and goes to the right, leading into the future.
The artists who created this wall came from Kansas City, Kansas; Kansas City, Missouri and Tangancicuaro, Mexico. The project was under the direction of the Guild of Latino Fine Arts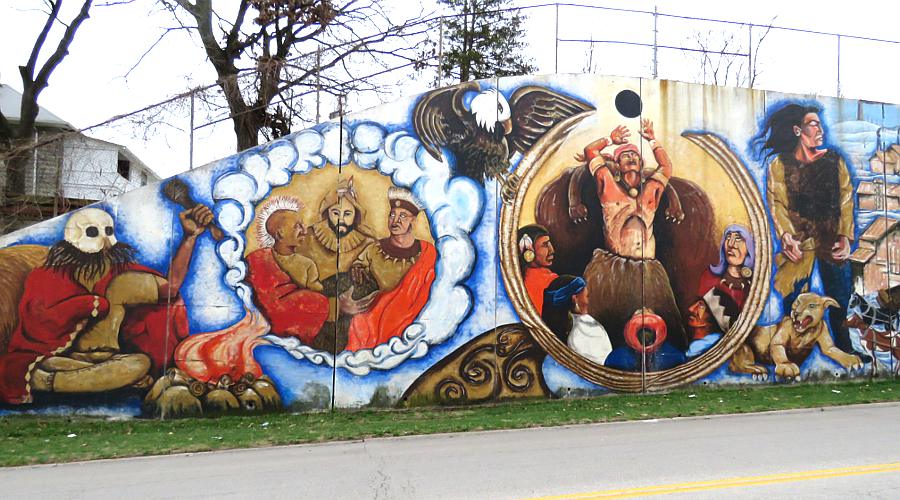 The first panel shows the Hopewell early Native America inhabitants and those who were forcibly moved to this area
including the Osage, Kansas, Wyandots. The European is Jean-Pierre Chouteau (a French Creole fur trader).
The figure raising his arms to the solar eclipse is the Native American prophet Tenskwatawa.
More about The Shawnee Prophet.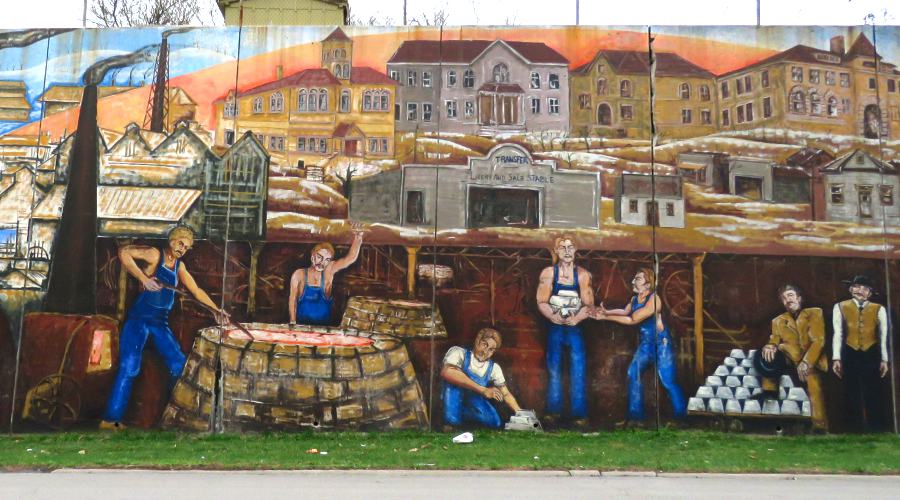 The silver smelter which Argentine first grew up around.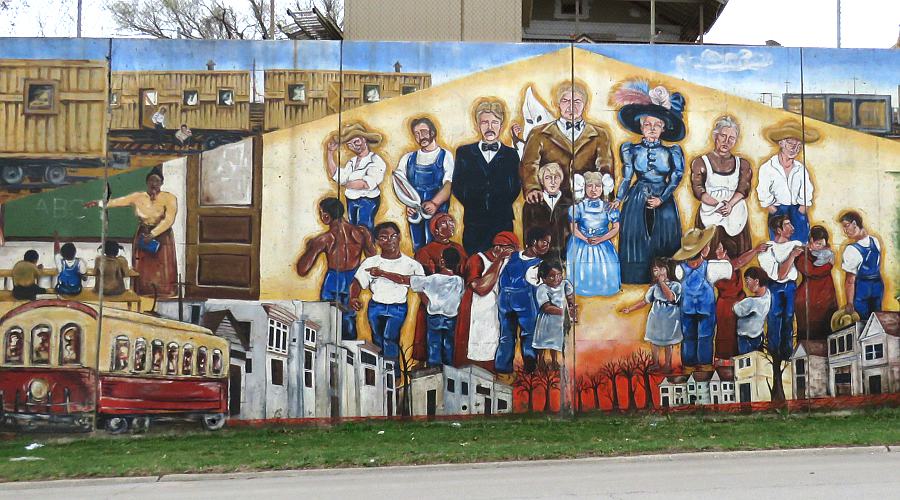 Mexican workers relocated to Argentine to lay railroad track - some of their families lived in boxcars and all dealt with segregation.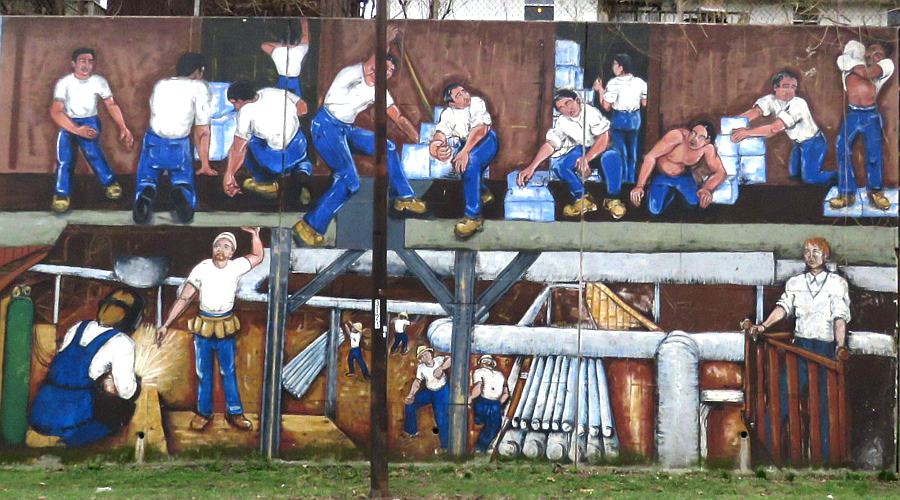 Industrialization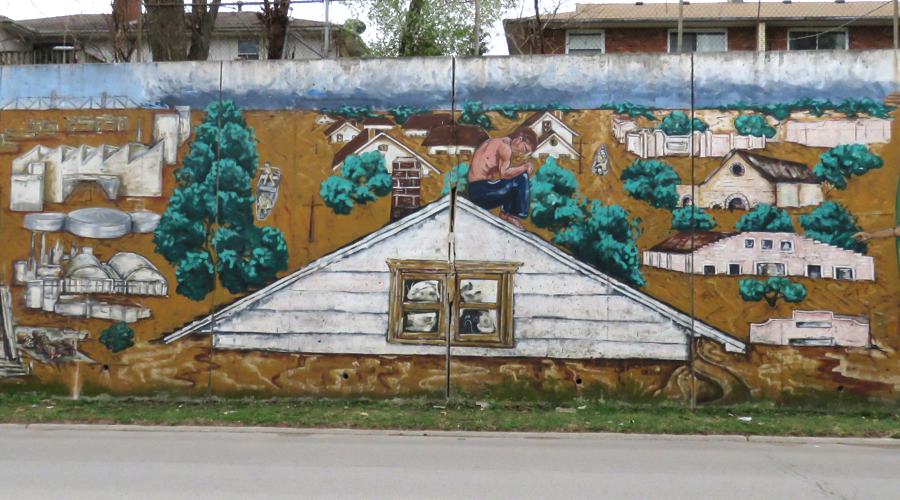 Great Argentine Flood of July 13, 1951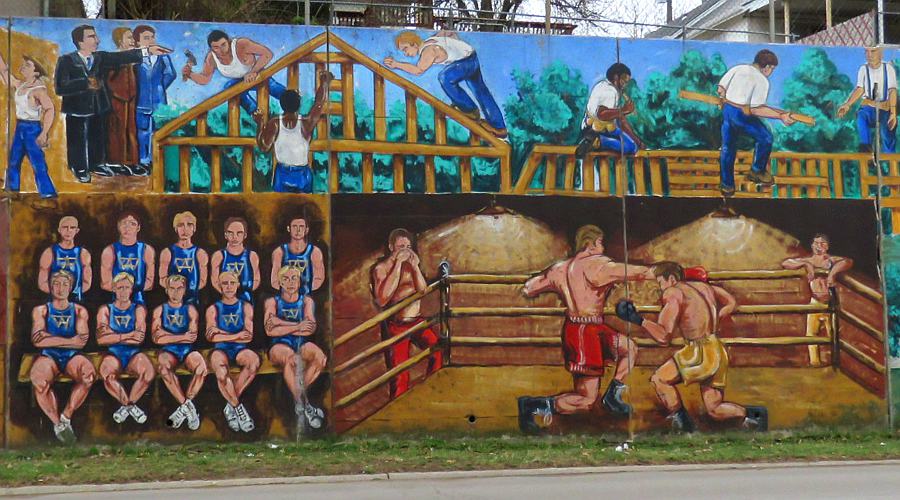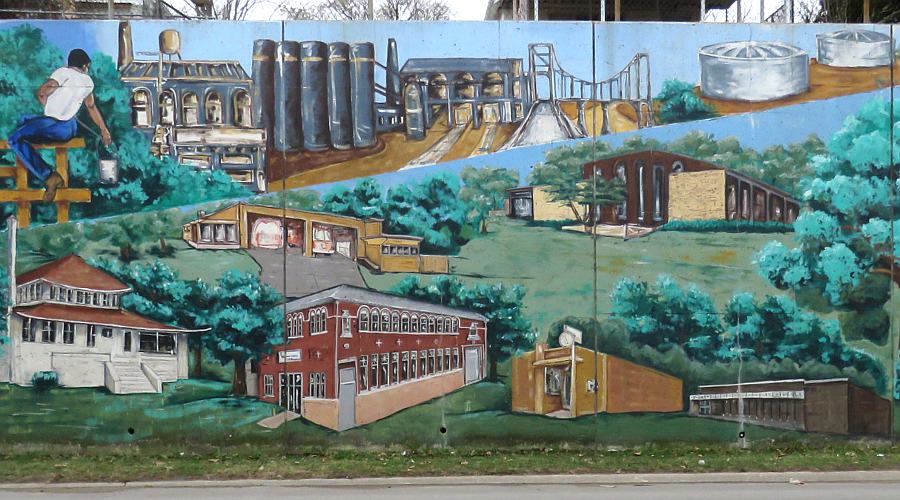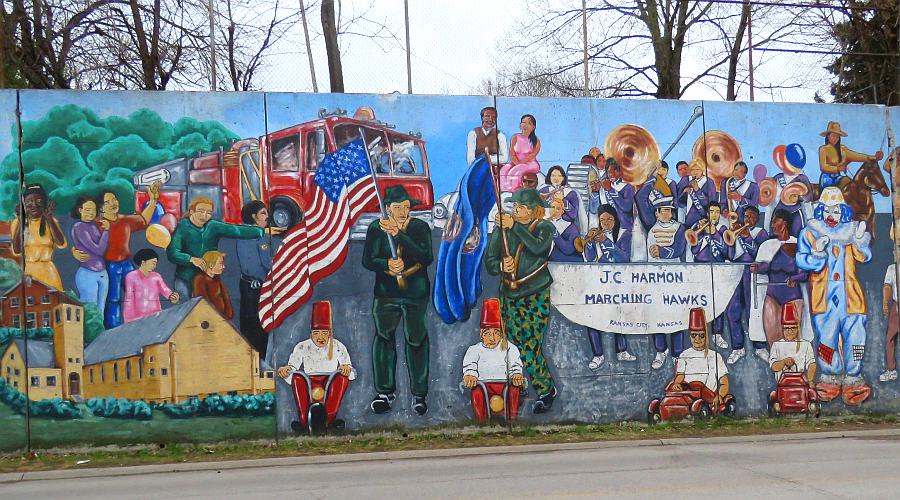 Parades celebrating the diverse heritage of the Argentine community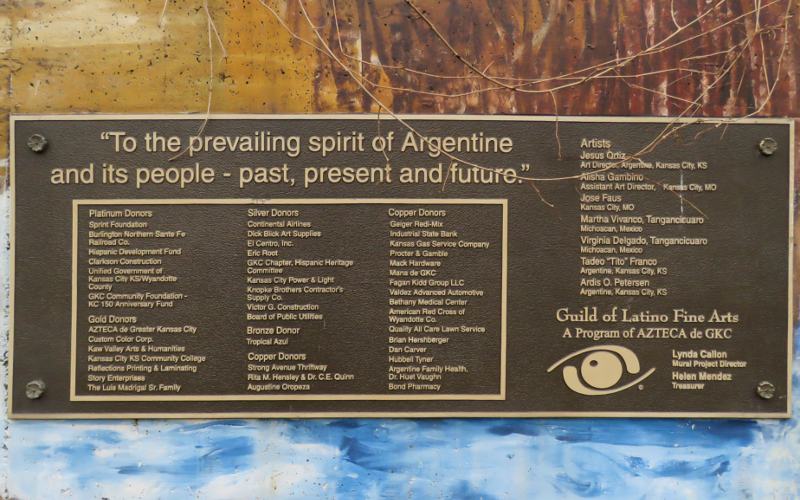 Plaque thanking the financial supporters of the mural and the artists: Jesus Ortiz, Alisha Gambino, Jose Faus,
Martha Vivanco, Virginia Delgado, Tadeo "Tito" Fraonco and Ardis O. Patersen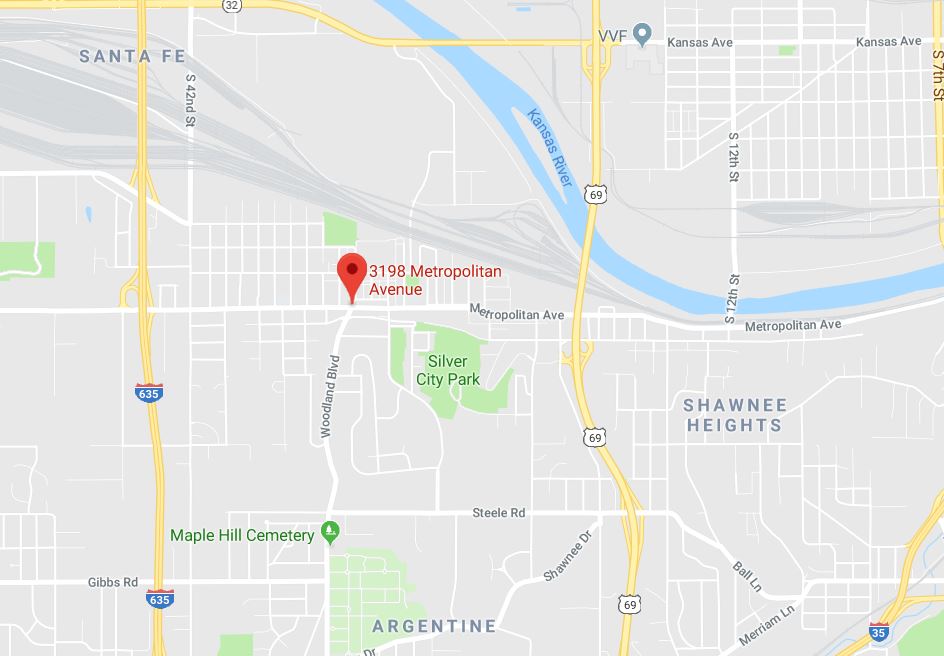 Anthology of Argentine Mural Map
copyright 2018-2019 by Keith Stokes