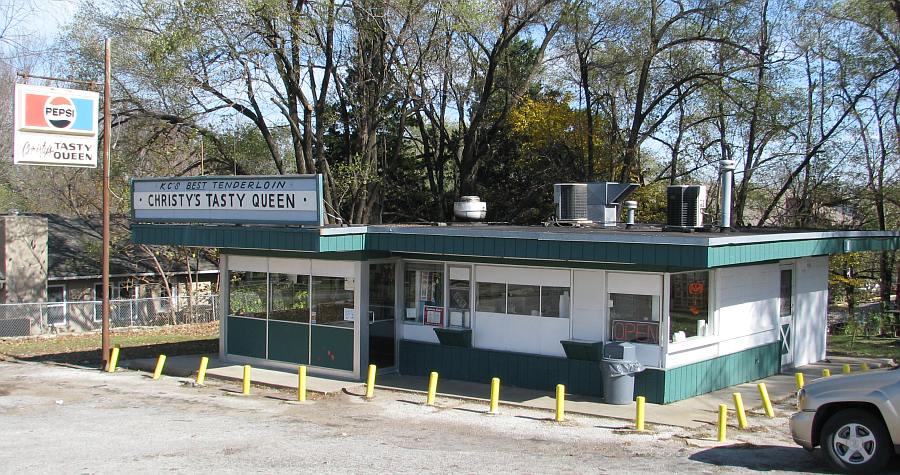 Christy's Tasty Queen - Kansas City, Kansas
Christy's Tasty Queen in the Turner District of Kansas City, Kansas has take out only Other than some outdoor picnic tables, there is no place to sit or eat. On the cool October day that we were first there, most people were eating in their cars.
The 52 year old local burger joint is justifiably famous for its pork tenderloins. The large pork tenderloin is the best that I have had anywhere in the Kansas City metropolitan area. It has a a crispy, delicious coating while the pork is tender, with a good flavor. This is a big sandwich, sticking out from the large 5" bun in every direction and about 1/3" thick.
The side dishes aren't fresh made, but the fried mushrooms were good and the onion rings were very good. The cheeseburger was just ordinary.
Although this isn't fast food, the kitchen at Christy's Tasty Queen is very quick. On our last visit, the cook apologized that the pork tenderloin hadn't cooked up quite right. She cooked a second one, but the food was still ready in just a few minutes.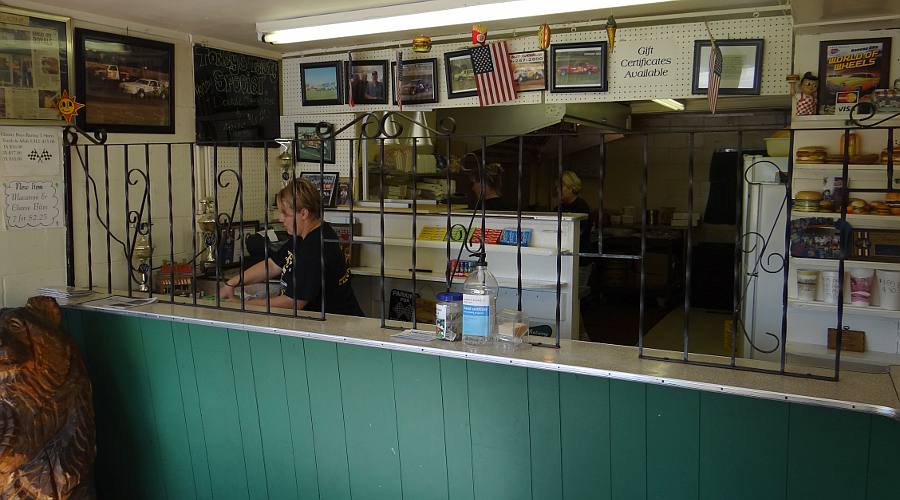 Christy's Tasty Queen counter - there are no chairs or eating surfaces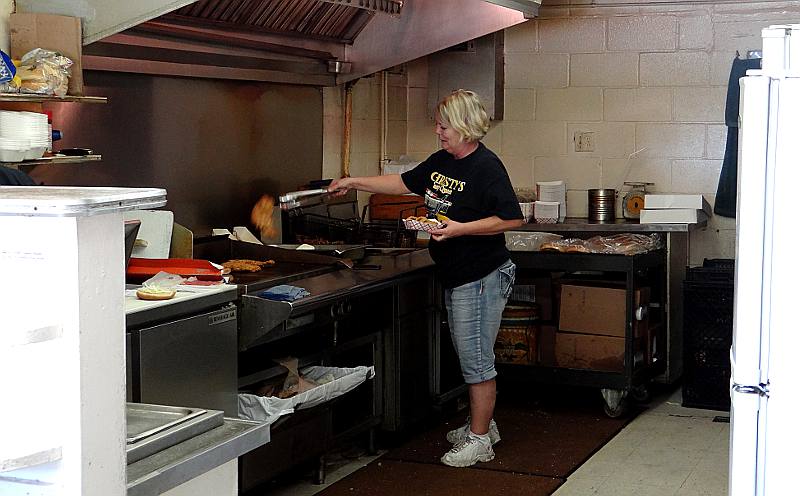 Cooking pork tenderloins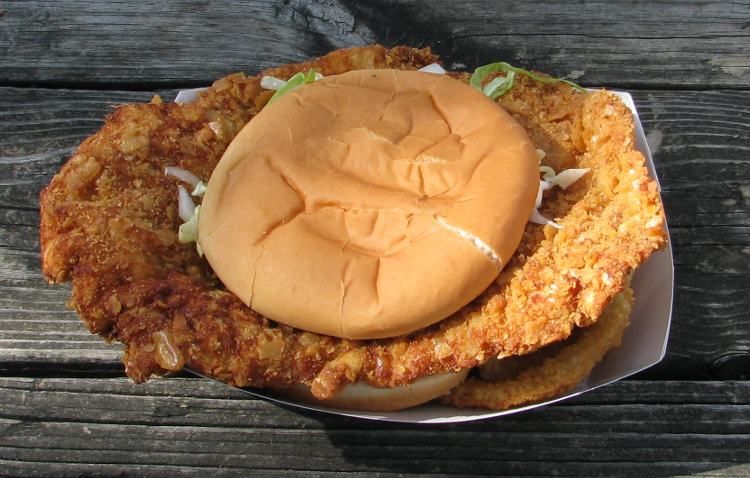 Pork Tenderloin ($6.85)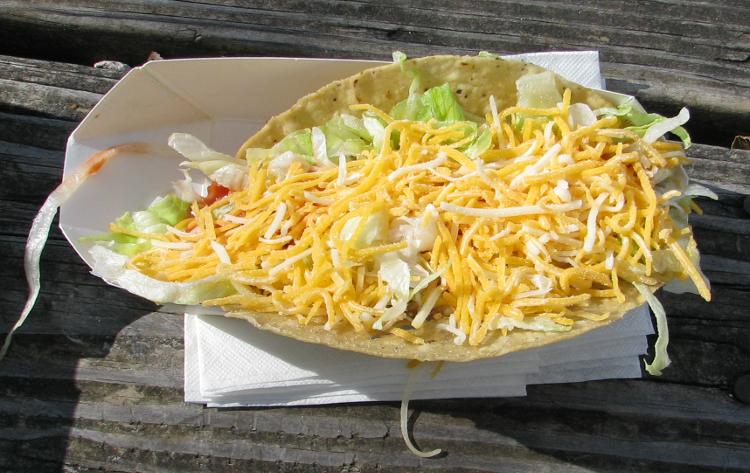 Taco ($165)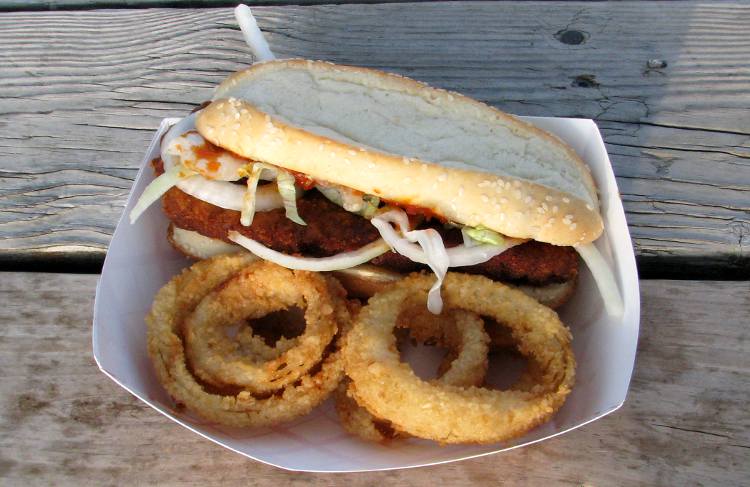 Italian steak sandwich ($4.45) and onion rings ($2.65)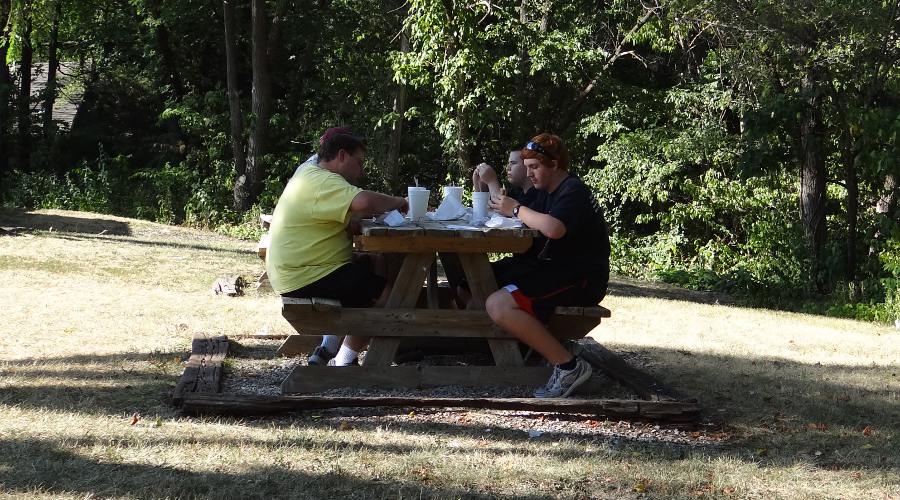 The only seating is at row of picnic tables behind the restaurant



Christy's Tasty Queen menu from January 2015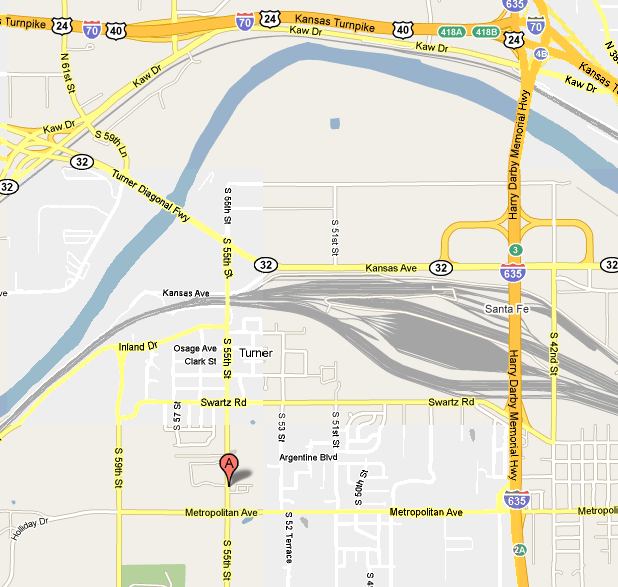 Christy's Tasty Queen Map
copyright 2009-2015 by Keith Stokes